Do Highly Potent Marijuana Concentrates Get Users More High? Not Exactly, Study Finds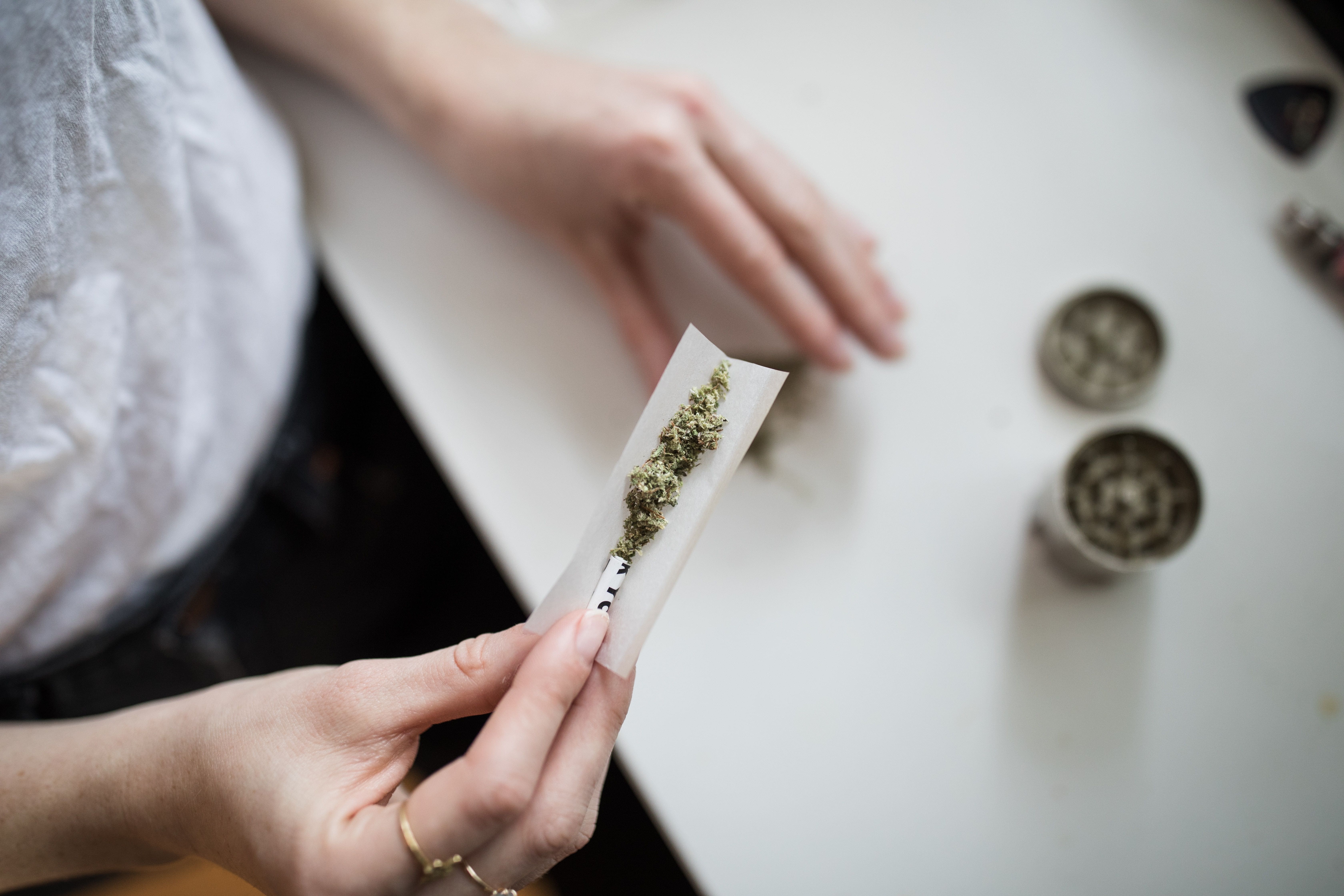 High-potency marijuana concentrates on today's legal markets can contain upwards of 90 percent THC, so one might reasonably expect them to pack a greater psychoactive punch than typical flower, which tops out around 30 percent.
But that may not be the case, according to a new study out of the University of Colorado at Boulder.
Researchers found that while THC blood levels spiked after users consumed concentrates, impairment levels didn't significantly differ from participants who used flower.
"Surprisingly, we found that potency did not track with intoxication levels," said lead author Cinnamon Bidwell, an assistant professor in CU's Institute of Cognitive Science. "While we saw striking differences in blood levels between the two groups, they were similarly impaired."
The study, published Wednesday in JAMA Psychiatry, involved 121 Colorado adults who were regular marijuana consumers. Participants were randomly assigned to consume either relatively low-THC marijuana flower, which ranged from 16-24 percent THC, or higher-potency concentrates, which ranged from 70-90 percent. At various points, researchers tested participants' blood plasma THC levels, surveyed their mood and subjected them to an array of neurobehavioral tasks meant to test attention, memory, inhibitory control and balance.
Researchers used a mobile pharmacology lab they dubbed the "cannavan" to study participants' cannabis while complying with federal law, the University of Colorado said.
"Most neurobehavioral measures were not altered by short-term cannabis consumption," the study found. "However, delayed verbal memory and balance function were impaired after use. Differing outcomes for the type of product (flower vs concentrate) or potency within products were not observed." Impairment faded after about an hour.
"Despite differences in THC exposure, flower and concentrate users showed similar neurobehavioral patterns after acute cannabis use."
A University of Colorado at Boulder press release calls the paper "the first to assess the acute impact of cannabis among real-world users of legal market products" and says the findings "could inform everything from roadside sobriety tests to decisions about personal recreational or medicinal use."
Lawmakers and police departments who assume higher THC blood levels correlate with greater impairment, for example, may need to re-educate themselves on how to measure impaired driving. Consumers hoping that high-THC products will mean more mind-blowing highs, on the other hand, may ultimately be putting that extra THC—and the money spent on it—to waste.
"It raises a lot of questions about how quickly the body builds up tolerance to cannabis and whether people might be able to achieve desired results at lower doses," Bidwell said.
As more states have opened legal marijuana markets, high-potency concentrates have become more widely available. Critics of marijuana legalization, as well as some health experts, have worried that those products could unleash health hazards on both individual users and broader society. While the University of Colorado paper doesn't answer questions about potential long-term side effects of THC exposure, its findings indicate short-term impacts of concentrates don't necessarily warrant additional concern.
"People in the high concentration group were much less compromised than we thought they were going to be," said co-author Kent Hutchison, a professor of psychology and neuroscience at CU Boulder who also studies alcohol addiction. "If we gave people that high a concentration of alcohol it would have been a different story."
One reason that higher THC blood levels didn't translate to higher highs could be that the body's finite number of cannabinoid receptors, which THC molecules bind to, become saturated regardless of whether higher- or lower-THC products are used. Any excess THC in consumers' blood plasma, in that case, would be metabolized and not contribute to further impairment.
"Cannabinoid receptors may become saturated with THC at higher levels," the study says, "beyond which there is a diminishing effect of THC."
That's not to forget the "striking differences in blood levels" the study observed between the two groups of participants. Researchers cautioned that while short-term effects of higher-potency cannabis consumption don't seem to differ much from more traditional methods, we still don't know much about how elevated cannabinoid levels affect health over time.
"Does long-term, concentrated exposure mess with your cannabinoid receptors in a way that could have long-term repercussions?" asked Hutchison. "Does it make it harder to quit when you want to? We just don't know yet."
The controversy—and uncertainty—around how cannabis affects driver safety has long been a sticking point for legalization. And given the ongoing difficulty in associating THC levels with impairment, it's unlikely to be resolved anytime soon.
As legalization spreads, however, more and more studies are examining marijuana-related impairment. A study published last year found that drivers who tested at the legal limit in many states (2-5 nanograms THC per milliliter of blood) were statistically no more likely to cause a crash than people who had not consumed cannabis, concluding that "the impact of cannabis on road safety is relatively small at present time."
Earlier this month, Democratic leadership in a House committee introduced a bill that would require states with legal cannabis programs to consider creating programs "to educate drivers on the risks associated with marijuana-impaired driving and to reduce injuries and deaths resulting from individuals driving motor vehicles while impaired by marijuana."
A congressional report from a year earlier, however, suggested that much of the alarmism about cannabis-impaired driving was unfounded.
"Although laboratory studies have shown that marijuana consumption can affect a person's response times and motor performance," the Congressional Research Service wrote, "studies of the impact of marijuana consumption on a driver's risk of being involved in a crash have produced conflicting results, with some studies finding little or no increased risk of a crash from marijuana usage."
NORML Pushes Top Federal Health Official To Admit Criminalization Is More Harmful Than Marijuana