NORML Pushes Top Federal Health Official To Admit Criminalization Is More Harmful Than Marijuana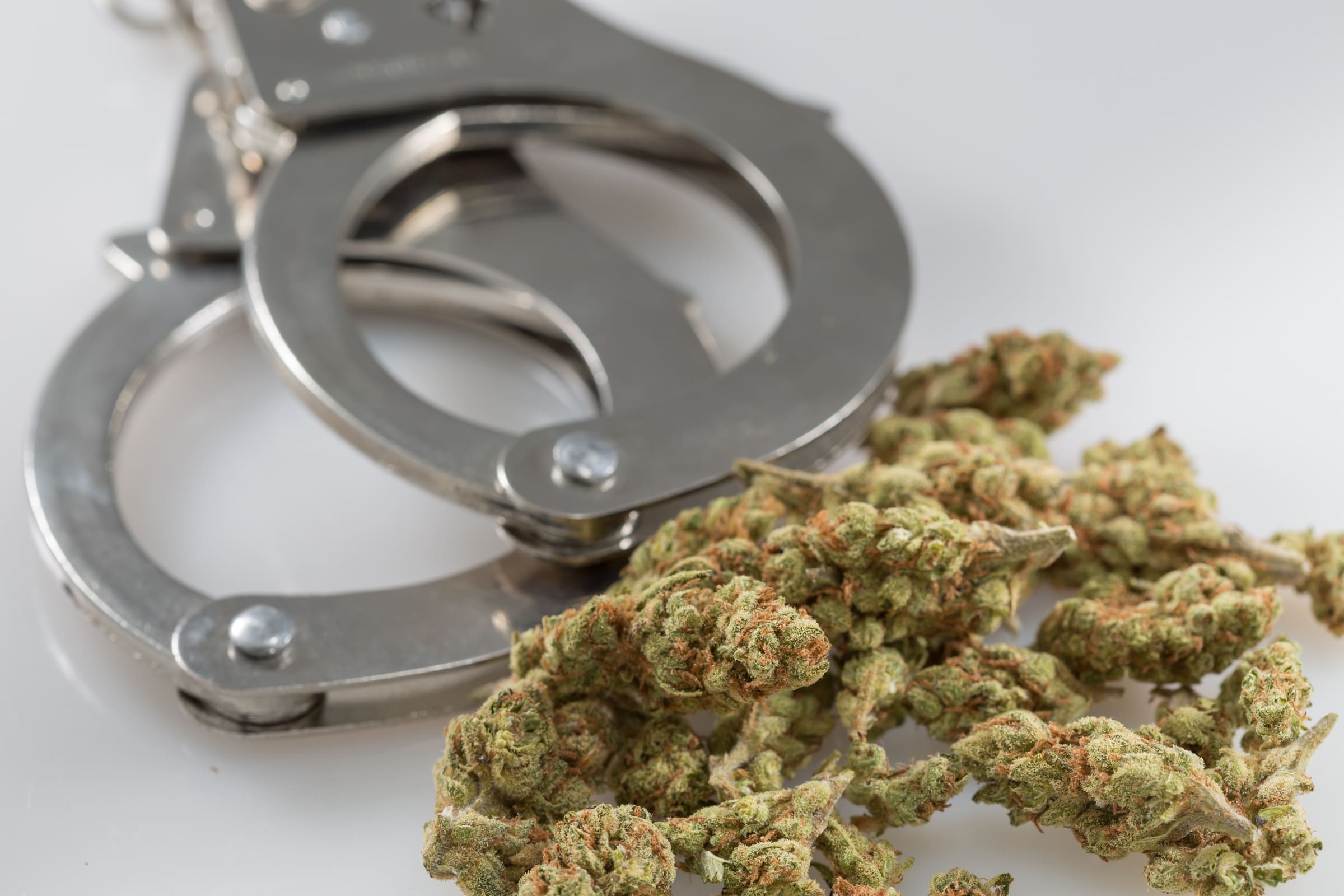 The head of a federal health agency recently acknowledged racial disparities in drug enforcement and the harm that such disparate practices have caused—and now NORML is asking her to go on the record to further admit that this trend in criminalization is more harmful than marijuana itself.
While NORML said it's not arguing that cannabis is harmless, the group maintains that the role of discriminatory cannabis enforcement in systemic racial injustices that are the focus of mass protests across the country cannot be overstated.
Open Letter to NIDA Demanding that Marijuana Prohibition Be Recognized as More Damaging than Marijuana Itself https://t.co/dCLNN4hBwW

— NORML (@NORML) June 8, 2020
"The long history of discrimination against racial minorities in America bears directly on NIDA's mission to address addiction as a disease rather than a moral failing to be dealt with through punishment," National Institute On Drug Abuse (NIDA) Director Nora Volkow wrote in a blog post last week. "Whites and Black/African Americans use drugs at similar rates, but it is overwhelmingly the latter group who are singled out for arrest and incarceration. This use of drug use and addiction as a lever to suppress people of a particular race has had devastating effects on communities of color."
If NIDA is willing to concede that usage rates for marijuana and other drugs are similar across racial lines but that black people are much more likely to bear the brunt of enforcement, then the agency should similarly recognize that this pattern of disparate criminalization and the long-term consequences are more damaging to public health than cannabis consumption, NORML said.
The group wants Volkow to publicly call for the end of marijuana prohibition, and is asking its supporters to send her letters of encouragement.
"We believe that taking this public position would be consistent with NIDA's mission to promote and enhance public health," NORML said, adding that "we believe, and based upon your recent public statements we have faith that you do too, that marijuana's potential public health risks to the individual adult consumer pale in comparison to the known public health burden imposed by its continued criminalization."
What is more harmful?

The effects of cannabis?

Or the criminalization of cannabis?

Help us tell @NIDAnews by sending them a letter. It'll take you just a moment to make your voice heard: https://t.co/7rWGsZohjh

— NORML (@NORML) June 9, 2020
Damages resulting from marijuana criminalization include jail time, criminal records, loss of employment, child custody, housing, student aid, voting rights, adoption rights and welfare benefits, NORML said.
The group also stated that ending cannabis prohibition isn't a panacea that would resolve the systemic racial injustices in this country—but "nonetheless we understand, all too well, the role that marijuana criminalization has played—and continues to play—in upholding the systemic racism that NIDA has now gone on record to condemn."
"That is why, in the interest of both enhancing public health and confronting the institutional racism that plagues our nation, we ask you and NIDA to publicly acknowledge that the perpetuation of the criminal enforcement of marijuana prohibition, as well as the stigmatization of those adults who use it responsibly, is far more detrimental to public health than is the behavior these policies are intended to discourage."
"We all have an important part to play right now in acknowledging the role that racially-motivated drug war policies have played in perpetuating systemic injustice in America," NORML's open letter concludes. "We hope that you continue to use your voice to call attention to this issue, and that you consider joining those of us in calling for long overdue public policy changes."
America's decades-long prohibition of marijuana was founded upon racism and bigotry & in the modern era of enforcement continues to be disproportionately applied to people of color. That is why we are asking NIDA to demand an end to marijuana prohibition.https://t.co/7rWGsZohjh

— NORML (@NORML) June 9, 2020
NORML is speaking to a point that several top officials have recently made, connecting protests over racial injustice to the need for drug policy reform.
Several House lawmakers sent letters to the attorney general last week, condemning the recent expansion of Drug Enforcement Administration authority amid mass protests and criticizing the agency's objectives as out of step with the movement to legalize marijuana and reschedule other drugs.
California Gov. Gavin Newsom (D) described his states's legalization of marijuana as a "civil rights" matter last week. Virginia Gov. Ralph Northam said that the passage of cannabis decriminalization legislation this year represents an example of how his state has addressed racial inequities that are inspiring mass protests
Sen. Cory Booker (D-NJ) also recently said racial disparities in marijuana enforcement is an example of a systemic injustice that underlies the frustration of minority communities.
Last month, 12 House members introduced a resolution condemning police brutality and specifically noting the racial injustices of the war on drugs. It now has 160 cosponsors.
That measure came one week after 44 members of the House sent a letter to the Justice Department, calling for an independent investigation into a fatal police shooting of Taylor in a botched drug raid.
In New York, there's a renewed push to pass a package of criminal justice reform legislation that includes a bill to legalize marijuana.
Formerly Anti-Legalization Massachusetts Lawmakers Vie For Marijuana Vote In Senate Primary Debate