Bill To Legalize Marijuana In Minnesota Will Be Best 'In The Country,' Top Lawmaker Says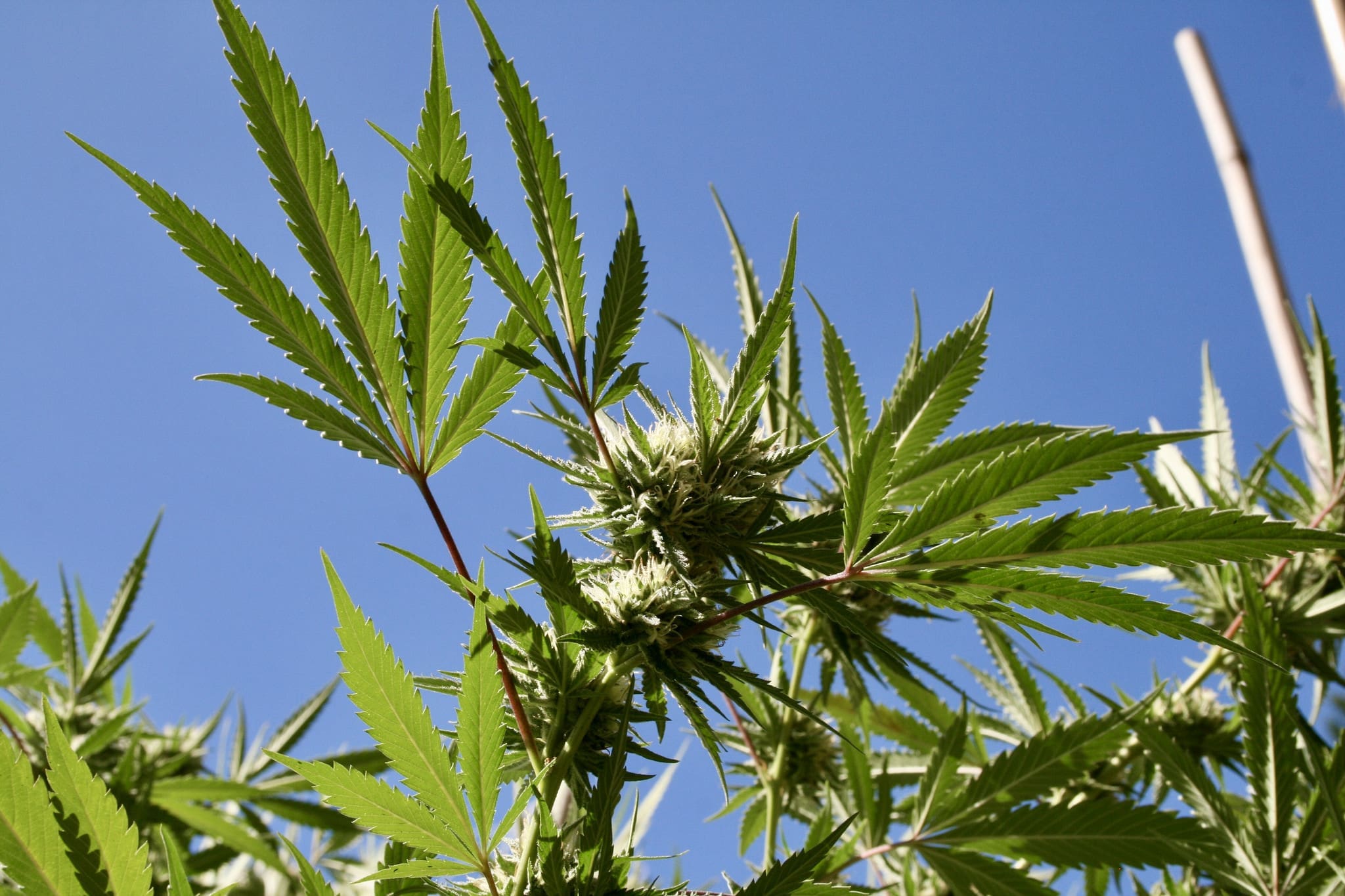 A top Minnesota lawmaker said on Tuesday that he will soon release a bill to legalize marijuana that will be the best "in the country to date."
During a press conference, House Majority Leader Ryan Winkler (DFL) and Sen. Jeff Hayden (DFL) said that after conducting a statewide tour to get public input on reform and discussing the issue within the party and with administration officials, they've reached conclusions about fundamental principles for legalization legislation that "will be drafted and ready early this session."
"We heard from Minnesotans that our current cannabis laws are doing more harm than good," Winkler said in a press release. "By creating a regulatory framework we can address the harms caused by cannabis and establish a more sensible set of laws to improve our health care and criminal justice systems and ensure better outcomes for communities."
"The cannabis legal system that we have today is a failure, and the message is that we need to figure out how to move on from that," he said. "It will be a bill that will represent the best step forward for Minnesota and should be the best legalization bill in the country to date."
But while the legislation is expected to be released this session, the lawmakers made clear that the path to passage is politically thorny and it's "highly likely that it will take more than one year to get it done."
Getting the bill to House floor alone will take time, Winkler said. Despite the fact that the Democratic–Farmer–Labor party controls the chamber, there are as many as 23 committees that could have jurisdiction over provisions of the legislation.
The GOP-controlled Senate poses the most significant threat to the bill, however. A committee killed a legalization bill last year, and the panel also rejected a more modest proposal to create a task force responsible for studying cannabis reform.
"We would hope that we would have an honest discussion this time," Hayden, the DFL assistant minority leader in the Senate, said. "I don't think that was honest, I think that that was contrived to simply kill the bill."
"Legalizing cannabis for adult use will offer broad benefits across the state," he said. "This legislation will help address racial disparities in our criminal justice system, restrain a widespread illegal market, and help veterans who deserve access to affordable care to treat PTSD and chronic pain without turning to opioids."
But Senate Majority Leader Paul Gazelka (R) previously said legalization is "not good for Minnesota" and he added earlier this month that the reform proposal won't be on the chamber's 2020 agenda.
Asked about the prospect of expanding the state's medical cannabis program, as some Republicans have signaled they'd be open to, Winkler said that would be addressed in separate legislation—but he added that he didn't believe that GOP members would even be discussing medical marijuana reform if lawmakers weren't actively pushing for broader legalization.
"Legalization is going to happen in Minnesota, and the question is whether it happens this year, next year, the year after," he said.
The change is coming, and we are preparing for that change by creating legislation that will address all of the harms of our existing prohibition of cannabis."
He also gave an interesting response to a question about how a vote for legalization might play out for lawmakers in swing districts.
"Our members in less safe districts would be better off voting for it because it's a popular provision," he said, referring to polling data showing voter support for legalization. "Issues that are controversial in the State Capitol are not necessarily controversial with voters, and this is one of them."
To that point, both the House and Senate conducted separate surveys last year that involved almost 20,000 respondents collectively, and both reached the same conclusion: a majority of Minnesotans are in favor of marijuana legalization.
Winkler didn't go too far into the specifics of pending reform legislation, but he did lay out some basic principles that the party has largely accepted: taxes and regulations should be minimal to curb the illicit market; the industry should be comprised of small businesses and allow for limited home cultivation; it should be enacted comprehensively statewide rather than taking a "jurisdiction-by-jurisdiction" approach; and the bill will contain "the best equity proposal related to economic development that any state has brought forward."
It might take time for such a bill to reach the floor, let alone the governor's desk, but Gov. Tim Walz (D) said last year that he wants the state to start getting prepared for a legal marijuana market in any case. He directed various state agencies to begin laying the groundwork for a regulated system in anticipation of the reform move.
House Speaker Melissa Hortman (DFL) recently discussed possible legislation that could be taken up by the legislature when the session begins on February 11, and while she expressed gratitude to Winkler for advocating for marijuana reform, she said she wasn't certain how far it would advance in the House and stressed the Republicans in the Senate remain firmly opposed to the proposal.
Colorado Officials Unveil 'Roadmap' To Increase Marijuana Banking Access
Photo courtesy of Brian Shamblen.