Top Connecticut Lawmakers Announce They're Prioritizing Marijuana Legalization In 2020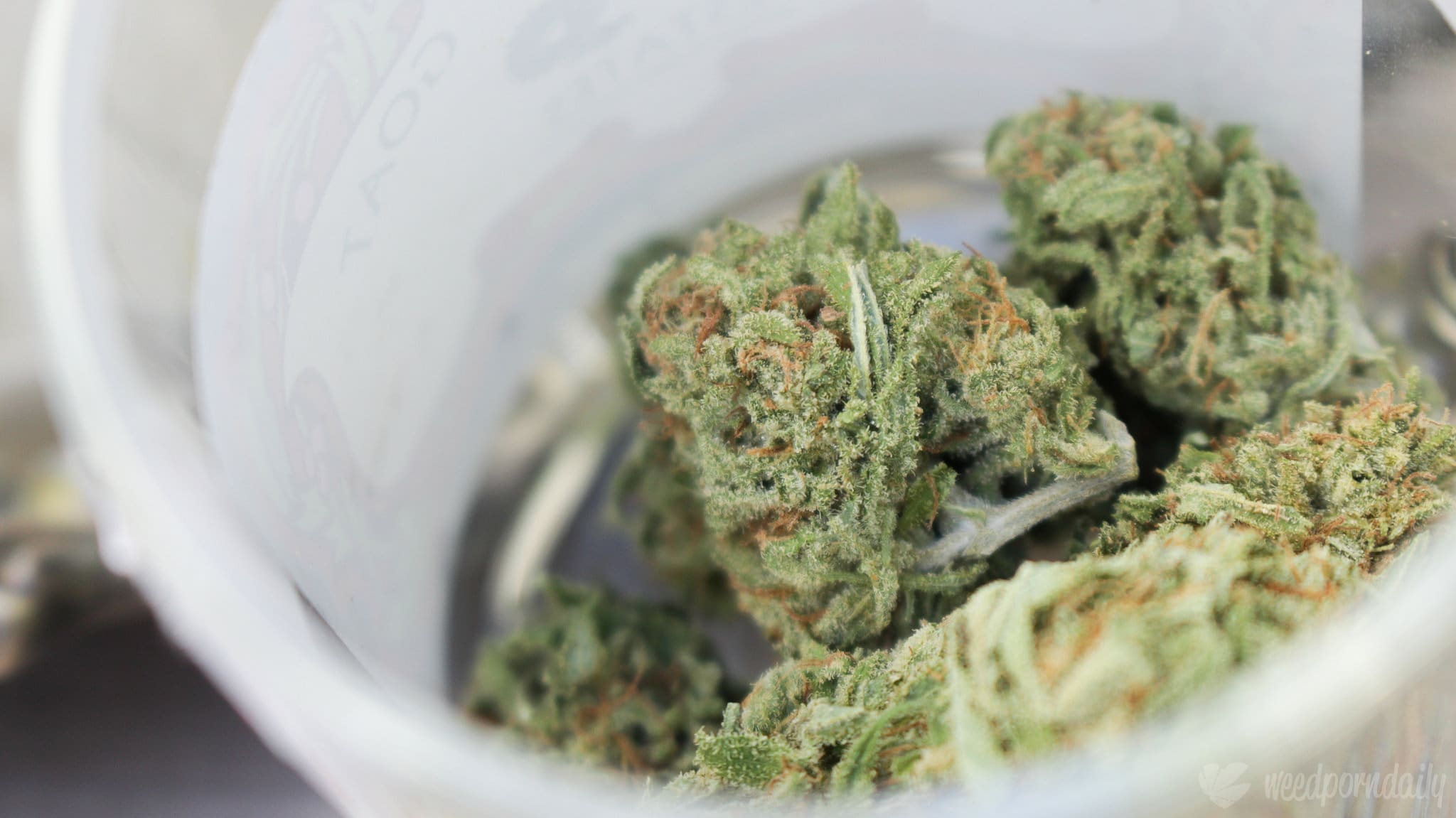 Top Connecticut lawmakers said on Thursday that legalizing marijuana will be a legislative priority this year, with an emphasis on promoting social equity in a regulated market.
During a press conference outlining their agenda for the new session, Senate Democrats said that while progress has been made by decriminalizing simple possession of cannabis, Connecticut must catch up with public opinion and pursue adult-use legalization.
Senate President Pro-Tem Martin Looney (D) said "we believe it needs to come to resolution so that Connecticut can join its neighbors in recognizing a reality that we should have dealt with already but need to deal with now, and that is the issue of the legalization and regulation of cannabis in our state."
While removing the threat of jail time for possession "addressed part of the problem," the "fundamental question of legalization and regulation still persists," he said. "I think it's time that we caught up to what the public attitude and public will is on this subject and move forward with it this year."
Watch Connecticut senators' marijuana comments, around 9:25 into the video below:
"The time has come. We know that there are very large numbers of Connecticut residents already traveling regulatory to Massachusetts to buy this product and bring it home with them. New York is considering it this year. Other states around us have," Looney said. "I don't think we want to put our heads in the sand and be in a position equivalent to a state that refused to recognize that prohibition of alcohol…was a failure and try to maintain prohibition after the national law changed."
"I think the time has come. We need to recognize it. There's broad based public support for it."
Sen. Douglas McCrory (D), the deputy president pro-tem who serves on several committees that have had jurisdiction over cannabis issues, stressed the need to tackle what he described as the "three E's," which are "equity, expungement and economic opportunity."
"It's ironic right now that we're thinking about passing legislation to sell and legalize cannabis to pay our bills when we had a number of people who have risked their lives to do the same thing to pay their bills," he said. "If we're going to be fair about this and have a conversation about this as we move forward, these things must be addressed."
"If they're not addressed, I don't think we have a snowball's chance to get this legislation passed," McCrory added. "There are things that we can do in Connecticut right now this legislative session around those three E's that can demonstrate to those people throughout Connecticut that we're serious about addressing unjust laws that took place."
Jason Ortiz, the Connecticut-based president of the Minority Cannabis Business Association, told Marijuana Moment that "communities of color across Connecticut are lucky to have champions like Senator Doug McCrory and Senator Martin Looney, who are putting our communities first in line for economic opportunities in the cannabis industry."
"This commitment to equity will ensure the program is successful by ensuring all of Connecticut's communities will share in the wealth creation of this growing industry," he said. "Now we just need House leadership to show the same courage and we'll get this done in 2020."
During the press conference, Looney also described three pieces of marijuana legislation that advanced in several committees last year, dealing with finance, restorative justice and regulations. He said that taken together, the bills "give us an excellent framework for moving forward on this issue."
Cannabis legalization was one of eight proposals included in the lawmakers' "A Smart & Responsible Connecticut" agenda, which is the third of four such plans they're rolling out for the 2020 legislative session.
"The prohibition of the possession and sale of cannabis has failed in its intent to stop the sale or use of cannabis," the document states. "The 'war on drugs' is a similar failure and has led to a staggering racial disparity when it comes to enforcement of laws criminalizing cannabis."
"In 2020, the Senate Democratic Caucus will take action to legalize, tax and regulate the retail sale, personal growth and recreational use of cannabis by individuals over twenty-one years old," it says.
Earlier this month, key committee leaders met to discuss a path forward for legalization legislation, and Looney and others have previously made similar comments predicting that reform will be prioritized and achievable this year. While bills to legalize cannabis for adult use cleared several panels during the 2019 session, disagreements about certain provisions such as how to allocate revenue ultimately derailed those efforts.
Gov. Ned Lamont (D), who's been having ongoing conversations with the governors of neighboring states about coordinating a regional legalization model, is supportive of passing legalization legislation during the three-month session.
"I think the idea that we'd be isolated by ourselves and the idea that you hand this over to the black market is dangerous," the governor said in a recent TV appearance. "You have no idea what they're doing. You want a carefully regulated market."
Marijuana reform is expected to be a hot topic throughout the Northeast in 2020.
New York Gov. Andrew Cuomo (D) renewed his call for reform in his State of the State address and included legalization language in a budget proposal to lawmakers this week. Rhode Island Gov. Gina Raimondo (D) included a proposal to legalize though a state-run model in her budget plan. New Hampshire lawmakers will pursue legislation for non-commercial cannabis legalization. New Jersey voters will decide on the issue in November's election. And Vermont Gov. Phil Scott (R) seems more open to adding a regulated sales component to his state's noncommercial legal marijuana law.
Wisconsin Governor Blasts Lawmakers For Not Legalizing Medical Marijuana Despite Public Support
Photo courtesy of WeedPornDaily.
DEA Seeks Contractor Capable Of Burning Four Tons of Marijuana Per Day
The Drug Enforcement Administration (DEA) recently reached out for help burning "at least" 1,000 pounds of marijuana per hour for eight hours straight.
Every year, DEA seizes millions of marijuana plants and literal tons of raw cannabis, which eventually end up being destroyed. The successful contractor in Arizona would be responsible for burning marijuana and other controlled substances seized as evidence in drug cases "to a point where there are no detectable levels, as measured by standard analytical methods, of byproduct from the destruction process."
"DEA shall inspect the incinerator to ensure no drug residue remains," the agency said.
DEA posted the work description earlier this month in what's called a "sources sought notice," an initial step before a formal request for proposals is sent.
"This is not a request for proposals and does not obligate the Government to award a contract," the post says. "The Drug Enforcement Administration (DEA) is conducting market research, and is encouraging all businesses, including small businesses, to respond to this notice."
An accompanying statement of work gives a behind-the-scenes look at the DEA's process of destroying seized drugs. Typical boxes weigh between 40 and 60 pounds, for example, but can weigh up to 200 pounds. Contraband might come in on "semi-trucks, tractor trailers, cargo vans, fork lifts, etc.," the work description says.
"The drugs are usually tightly compressed 'bricks' or 'bales,'" it continues, and are packaged in all sorts of materials: cardboard, wrapping paper, plastic wrap, aluminum foil, packing tape, "duct tape and derivatives," plastic evidence bags, "grease/oil" and others. Contractors will be expected to burn that stuff, too.
To avoid potential contact highs, there must be "proper ventilation" and "no smoke buildup" will be allowed. Other mandates include closed-circuit cameras that capture the entire process, which DEA reserves the right to access, as well as background checks and regular drug tests of all personnel.
Armed DEA agents and contractors will be present during scheduled burns.
The work is also very hush-hush, so whoever gets the job shouldn't expect to regale friends with stories of the latest large-scale federal weed burning sesh.
"The contractor and its personnel shall hold all information obtained under the DEA contract in the strictest confidence," the work description says. "All information obtained shall be used only for performing this contract and shall not be divulged nor made known in any manner except as necessary to perform this contract."
The work would start January 1 of next year and the contract would expire in 2026 unless terminated sooner. The deadline to send information for would-be contractors was Friday.
Photo courtesy of Chris Wallis // Side Pocket Images
Harris Will Give Biden 'Honest' Input On Legalizing Marijuana And Other Issues As Part Of 'Deal'
Democratic vice presidential nominee Kamala Harris says she has a "deal" with Joe Biden to candidly share her perspective on a range of progressive policies he currently opposes, including legalizing marijuana. Separately, she also recently discussed cannabis reform in a private meeting with rapper Killer Mike.
During an interview on 60 Minutes that aired on Sunday, the senator was pressed on marijuana and numerous other issues where she and Biden disagree. In response, while she didn't specifically commit to proactively advocating for comprehensive cannabis reform, she pledged in general that she would always share her views with the would-be president if the pair are elected next week.
"What I will do—and I promise you this and this is what Joe wants me to do, this was part of our deal—I will always share with him my lived experience as it relates to any issue that we confront," she said after the interviewer listed cannabis legalization among a handful of issues on which she and Biden depart. "I promised Joe that I will give him that perspective and always be honest with him."
If elected, would Kamala Harris advocate for Medicare for All, a plan Joe Biden doesn't support?

"I would not have joined the ticket if I didn't support what Joe was proposing," says Senator Harris. https://t.co/8ne3USJZqO pic.twitter.com/dFDf0GBFk9

— 60 Minutes (@60Minutes) October 26, 2020
Asked whether that perspective will be "socialist" and "progressive," Harris laughed and said "no."
"It is the perspective of a woman who grew up a black child in America, who was also a prosecutor, who also has a mother who arrived here at the age of 19 from India, who also, you know, likes hip hop," she said.
The senator's taste in music also came up during her own 2020 presidential bid, when she said in an interview that she listened to Snoop Dogg and Tupac while smoking marijuana during college despite graduating before those artists released their debut albums.
Music culture has played a key role in this election cycle, and one of the strongest voices for criminal justice reform in the industry is Killer Mike, who worked as a surrogate for Sen. Bernie Sanders (I-VT) when he was running for the Democratic presidential nomination. The artist said he met with Harris on Friday and the two discussed cannabis business opportunities for communities of color.
Just had a meeting with Sen. Harris.
My points *Dems Need to be heavy on the door Knox'N, HR40 tweek it better and have Biden Sign, Fed Trades Programs for worker class Americans so u can build, Black men exit prison and entrance to marijuana biz as a priority for biz and jobs

— Killer Mike (@KillerMike) October 23, 2020
As she's done repeatedly since joining Biden's campaign, Harris also reiterated at a rally in Pontiac, Michigan on Sunday that the administration would pursue marijuana decriminalization and expunging prior cannabis convictions.
She made similar comments during a campaign event in Atlanta last week, stating that the "war on drugs was, by every measure, a failure, and black men were hit the hardest." That said, while the senator has come to embrace broad cannabis reform, she's faced criticism over her past opposition to legalization and role in prosecuting people for marijuana offenses as a California prosecutor.
In another interview released last week, Harris said she and Biden "have a commitment to decriminalizing marijuana and expunging the records of people who have been convicted of marijuana offenses."
"When you look at the awful war on drugs and the disproportionate impact it had on black men and creating then criminal records that have deprived people of access to jobs and housing and basic benefits," she said.
There's been some frustration among cannabis reform advocates that Harris has scaled back her reform push since joining the Democratic ticket as Biden's running mate. During her own run for the presidential nomination, she called for comprehensive marijuana legalization but has in recent weeks focused her comments on the more modest reforms of decriminalization and expungement.
Harris, who is the lead Senate sponsor of a bill to federally deschedule marijuana, said last month that a Biden administration would not be "half-steppin'" cannabis reform or pursuing "incrementalism," but that's exactly how advocates would define simple decriminalization.
In any case, the senator has repeatedly discussed cannabis decriminalization on the trail. She similarly said during a vice presidential debate earlier this month that she and Biden "will decriminalize marijuana and we will expunge the records of those who have been convicted of marijuana."
In addition to those policies, Biden backs modestly rescheduling the drug under federal law, letting states set their own policies and legalizing medical cannabis.
Musician John Legend Endorses Drug Decriminalization Ballot Measure In Oregon
Photo element courtesy of California Attorney General's Office.
GOP Tennessee Senator Calls For Medical Marijuana Legalization In New Campaign Ad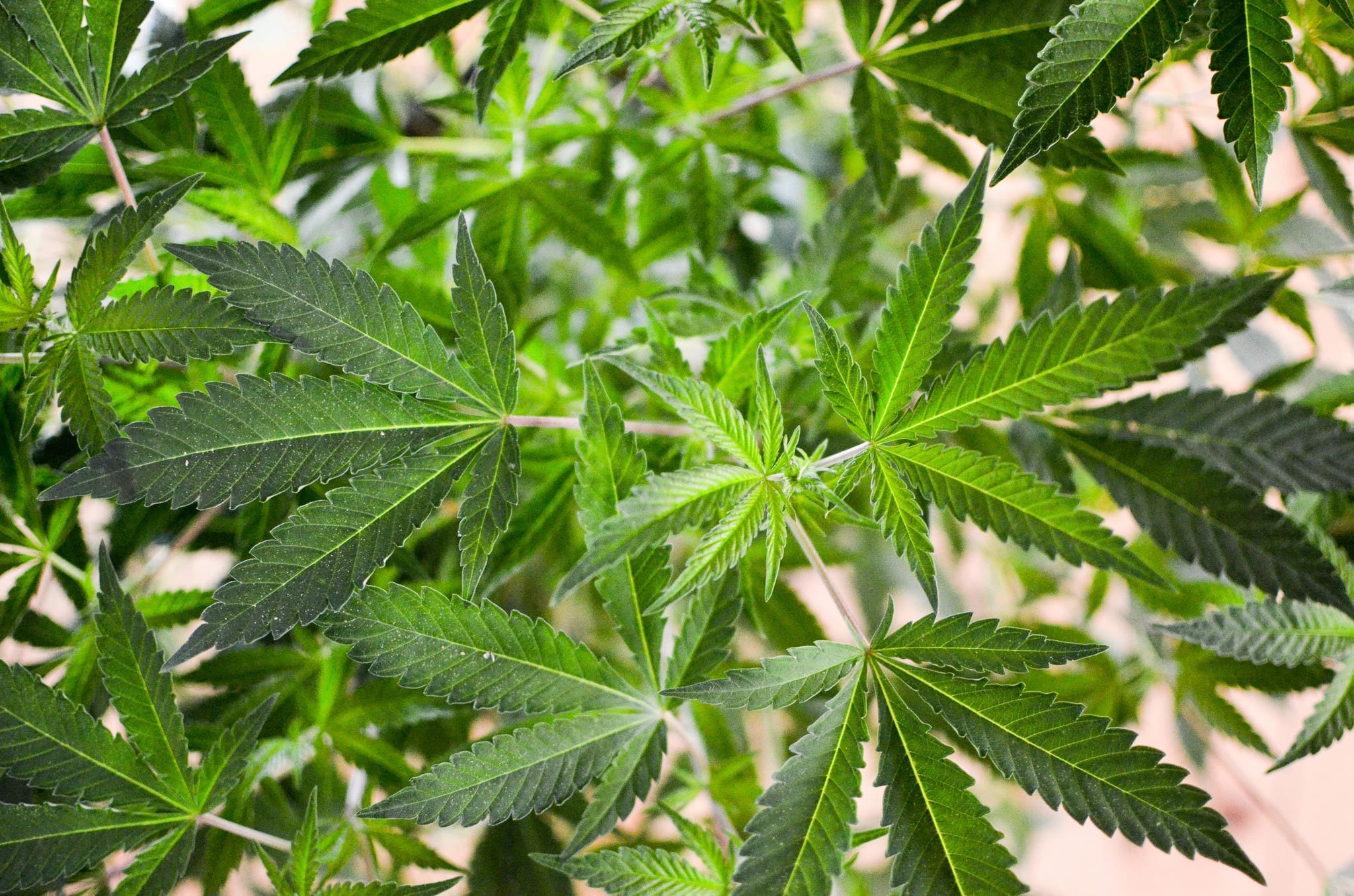 A Tennessee senator touted his support for legalizing medical marijuana in a campaign ad released on Friday.
In the 30-second spot, which has notably high production value for this kind of local race, state Sen. Steve Dickerson (R) talks about both the therapeutic benefits of cannabis and the consequences of broader marijuana criminalization.
"As your state senator, I've led the fight to legalize medical marijuana so our veterans and sickest Tennesseans can deal with chronic pain," he said. "But this same life-saving plant has led to mass incarceration, with nonviolent marijuana possession resulting in lengthy prison sentences."
It's past time for Tennessee to legalize medical cannabis and give our sickest residents a smart, safe treatment to help with chronic pain. Legalization and securing criminal justice reform have been my top priorities, and I won't stop fighting until we've changed the law. pic.twitter.com/28eFUy3loZ

— Steve Dickerson (@DickersonforS20) October 23, 2020
"I think that's wrong. That's why I've been pushing for criminal justice reform," the senator added.
Dickerson, who sponsored a medical cannabis legalization bill that cleared a Senate committee in March, said in a Q&A published earlier this month that the policy change would be among his top three legislative priorities if he's reelected.
His Democratic opponent, former Oak Hill Mayor Heidi Campbell, is in favor of "fully legalizing marijuana," with her campaign site stating that cannabis crimes "disproportionately impact people of color and it's time to end marijuana prohibition."
But while Dickerson has earned a reputation as a moderate Republican given his positions on issues like cannabis reform, he's faced backlash after declining to denounce an independent ad taken out on his behalf that some, including the LGBTQ rights organization Tennessee Equality Project (TEP), called racist.
The ad, which was paid for by Lt. Gov. Randy McNally's (R) political action committee MCPAC, hits Campbell over her support for a nonprofit organization that is designed to keep young people out of prison, and it frames the group as "radical" and "extremist." TEP rescinded their endorsement of Dickerson over his refusal to condemn the ad.
In the Tennessee legislature, marijuana reform has yet to pass—but there's growing recognition that voters are in favor of the policy change. For example, former House Speaker Glen Casada (R) released the results of a constituent survey last year that showed 73 percent of those in his district back medical cannabis legalization.
Another former GOP House speaker, Beth Harwell, highlighted her support for the reform proposal during her unsuccessful bid for governor in 2018, and she referenced President Trump's stated support for medical marijuana on the campaign trail.
In other Tennessee drug policy politics, a lawmaker in June blocked a resolution to honor murdered teen Ashanti Posey because she was allegedly involved in a low-level cannabis sale the day she was killed.
New York Will Legalize Marijuana 'Soon' To Aid Economic Recovery From COVID, Governor Cuomo Says
Photo courtesy of Philip Steffan.