Top Connecticut Lawmakers Announce They're Prioritizing Marijuana Legalization In 2020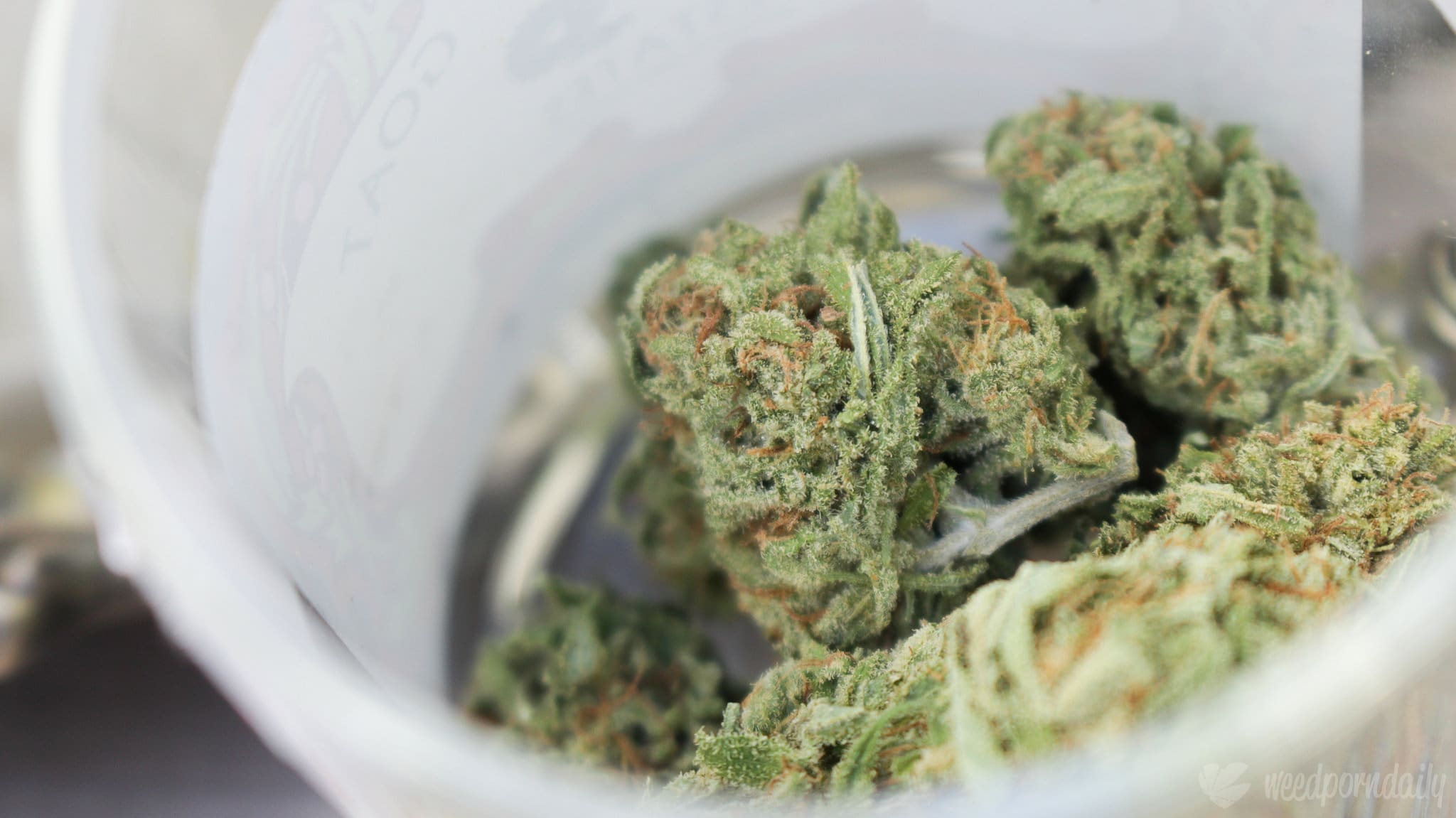 Top Connecticut lawmakers said on Thursday that legalizing marijuana will be a legislative priority this year, with an emphasis on promoting social equity in a regulated market.
During a press conference outlining their agenda for the new session, Senate Democrats said that while progress has been made by decriminalizing simple possession of cannabis, Connecticut must catch up with public opinion and pursue adult-use legalization.
Senate President Pro-Tem Martin Looney (D) said "we believe it needs to come to resolution so that Connecticut can join its neighbors in recognizing a reality that we should have dealt with already but need to deal with now, and that is the issue of the legalization and regulation of cannabis in our state."
While removing the threat of jail time for possession "addressed part of the problem," the "fundamental question of legalization and regulation still persists," he said. "I think it's time that we caught up to what the public attitude and public will is on this subject and move forward with it this year."
Watch Connecticut senators' marijuana comments, around 9:25 into the video below:
"The time has come. We know that there are very large numbers of Connecticut residents already traveling regulatory to Massachusetts to buy this product and bring it home with them. New York is considering it this year. Other states around us have," Looney said. "I don't think we want to put our heads in the sand and be in a position equivalent to a state that refused to recognize that prohibition of alcohol…was a failure and try to maintain prohibition after the national law changed."
"I think the time has come. We need to recognize it. There's broad based public support for it."
Sen. Douglas McCrory (D), the deputy president pro-tem who serves on several committees that have had jurisdiction over cannabis issues, stressed the need to tackle what he described as the "three E's," which are "equity, expungement and economic opportunity."
"It's ironic right now that we're thinking about passing legislation to sell and legalize cannabis to pay our bills when we had a number of people who have risked their lives to do the same thing to pay their bills," he said. "If we're going to be fair about this and have a conversation about this as we move forward, these things must be addressed."
"If they're not addressed, I don't think we have a snowball's chance to get this legislation passed," McCrory added. "There are things that we can do in Connecticut right now this legislative session around those three E's that can demonstrate to those people throughout Connecticut that we're serious about addressing unjust laws that took place."
Jason Ortiz, the Connecticut-based president of the Minority Cannabis Business Association, told Marijuana Moment that "communities of color across Connecticut are lucky to have champions like Senator Doug McCrory and Senator Martin Looney, who are putting our communities first in line for economic opportunities in the cannabis industry."
"This commitment to equity will ensure the program is successful by ensuring all of Connecticut's communities will share in the wealth creation of this growing industry," he said. "Now we just need House leadership to show the same courage and we'll get this done in 2020."
During the press conference, Looney also described three pieces of marijuana legislation that advanced in several committees last year, dealing with finance, restorative justice and regulations. He said that taken together, the bills "give us an excellent framework for moving forward on this issue."
Cannabis legalization was one of eight proposals included in the lawmakers' "A Smart & Responsible Connecticut" agenda, which is the third of four such plans they're rolling out for the 2020 legislative session.
"The prohibition of the possession and sale of cannabis has failed in its intent to stop the sale or use of cannabis," the document states. "The 'war on drugs' is a similar failure and has led to a staggering racial disparity when it comes to enforcement of laws criminalizing cannabis."
"In 2020, the Senate Democratic Caucus will take action to legalize, tax and regulate the retail sale, personal growth and recreational use of cannabis by individuals over twenty-one years old," it says.
Earlier this month, key committee leaders met to discuss a path forward for legalization legislation, and Looney and others have previously made similar comments predicting that reform will be prioritized and achievable this year. While bills to legalize cannabis for adult use cleared several panels during the 2019 session, disagreements about certain provisions such as how to allocate revenue ultimately derailed those efforts.
Gov. Ned Lamont (D), who's been having ongoing conversations with the governors of neighboring states about coordinating a regional legalization model, is supportive of passing legalization legislation during the three-month session.
"I think the idea that we'd be isolated by ourselves and the idea that you hand this over to the black market is dangerous," the governor said in a recent TV appearance. "You have no idea what they're doing. You want a carefully regulated market."
Marijuana reform is expected to be a hot topic throughout the Northeast in 2020.
New York Gov. Andrew Cuomo (D) renewed his call for reform in his State of the State address and included legalization language in a budget proposal to lawmakers this week. Rhode Island Gov. Gina Raimondo (D) included a proposal to legalize though a state-run model in her budget plan. New Hampshire lawmakers will pursue legislation for non-commercial cannabis legalization. New Jersey voters will decide on the issue in November's election. And Vermont Gov. Phil Scott (R) seems more open to adding a regulated sales component to his state's noncommercial legal marijuana law.
Wisconsin Governor Blasts Lawmakers For Not Legalizing Medical Marijuana Despite Public Support
Photo courtesy of WeedPornDaily.