Colorado Governor 'Excited' About Psychedelics Legalization Vote, Touting 'Promising' Medical Benefits Despite Not Endorsing Before Election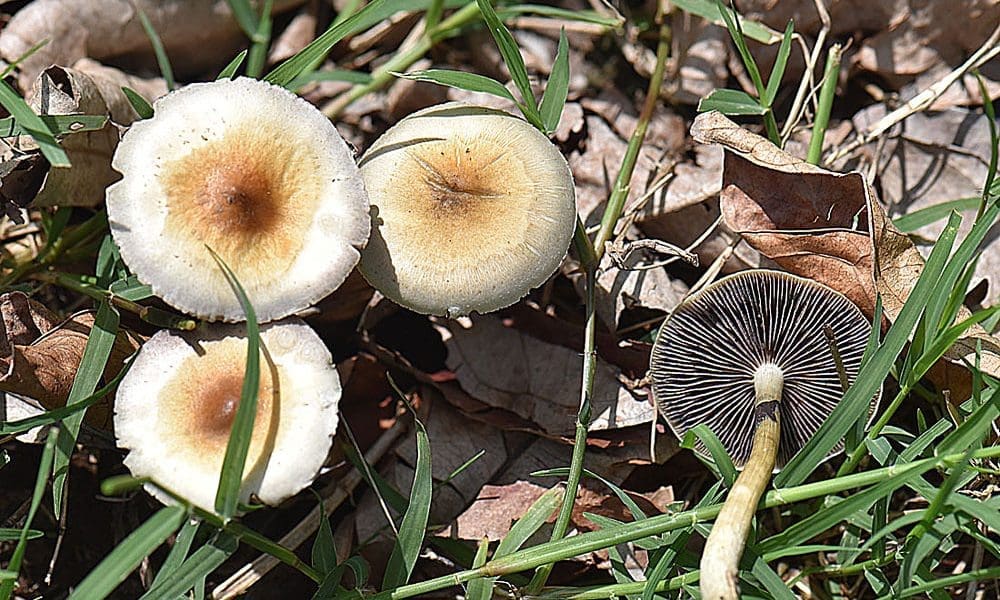 The governor of Colorado says he's "excited" about the state's historic vote last week to legalize psychedelics and create psilocybin healing centers, calling it a "promising" treatment option for certain mental health conditions.
During an appearance on HBO's "Real Time with Bill Maher" on Friday, Gov. Jared Polis (D) cheered the approval of the psychedelics ballot initiative, despite having declined the opportunity to endorse to proposal ahead of the vote.
The pivot is reminiscent of how he approached Colorado's 2012 adult-use marijuana legalization vote, which he also did not endorse prior to its passage but which he has since celebrated.
While Polis told Maher that he's never personally used psilocybin, he feels that "there is a lot of promise that some of the mushroom-based therapies, natural medicines, show for post-traumatic stress disorder, for depression."
"We want to make that available," the governor said, adding that the federal process for getting drugs to market through Food and Drug Administration (FDA) approval "takes decades or years, and it comes out costing $1,000 in a pill—it's ridiculous."
"So we want to make this available. It's promising," he said. "We're going to work on getting it right from a health perspective in Colorado. But anything we can do to help those with PTSD" is a positive.
The governor did previously say that he feels psychedelics should be decriminalized, touting the therapeutic benefits—but advocates have taken note of the fact that he did not proactively promote the initiative that was on the ballot last week.
When asked about the measure in a mid-October debate, Polis said that he was undecided and needed to do more research about how he would personally vote. Now that voters narrowly approved the initiative, though, he's apparently willing to align himself with the reform.
It's a similar shift that advocates observed with Polis when it came to Amendment 64, the ballot initiative that made Colorado one of the first states in the U.S. to legalize recreational cannabis.
At the time, Polis was serving as a member of the U.S. House of Representatives and had established himself as an advocate for cannabis reform. But he disappointed some by not endorsing the marijuana ballot measure that voters ultimately passed.
He's now one of the strongest allies to the movement and industry, and he recently participated in an event with U.S. Sen. John Hickenlooper (D-CO) and Denver Mayor Michael Hancock (D) to mark the success of Colorado's cannabis program near the 10-year anniversary of the 2012 vote.
In the "Real Time" interview, Maher pressed Polis over his emphasis on the medical aspects of the psychedelics measure, pointing out that the initiative also legalizes the personal possession and cultivation of entheogenic substances like psilocybin and ayahuasca.
"It's okay to do just for fun too, right?" Maher asked.
"Our law was not really about that. It's more like the medical side," the governor said. "I mean, people can grow it for their own use, but you can't sell it."
"We have both medical marijuana and legalized marijuana, I'm a strong supporter of both, right?" he said. "But this is more like the medical side for mushrooms. And then, yes, there's no criminal penalties if you grow it yourself for recreational, but what we're excited about are some of the medical opportunities."
Tuesday's vote came than four years after Denver became the first U.S. city to decriminalize so-called magic mushrooms, setting off a national reform movement, the state has now legalized low-level possession of a variety of psychedelics while following Oregon's lead in authorizing licensed facilities to administer supervised psilocybin services.
Under the Colorado initiative, the possession, use, cultivation and sharing of psilocybin, ibogaine, mescaline (not derived from peyote), DMT and psilocyn will be legalized for adults 21 and older, without an explicit possession limit.
The Department of Regulatory Agencies will be responsible for developing rules for a therapeutic psychedelics program where adults 21 and older can visit a licensed healing center to receive treatment under the guidance of a trained facilitator. Those legal access points will start with psilocybin only initially.
Polis has until January 15 to appoint members to a new Natural Medicine Advisory Board, which will be be responsible for making recommendations on adding substances to the legal healing center access program.
Certain psychedelics reform advocates had actively opposed the initiative, including some activists who pushed for an alternative legalization measure that didn't make the ballot.
Those activists argued that the initiative imposes too many regulations for entheogenic substances and would benefit corporate interests that want to provide psychedelic treatment services.
Meanwhile, Polis signed a bill in June to align state statute to legalize MDMA prescriptions if and when the federal government ultimately permits such use.
House Democrats And Republicans Publish 'Joint Memo' On Marijuana Ahead Of Congressional Legalization Hearing
Photo courtesy of Dick Culbert.