Colorado Governor Backs Psychedelics Reform And Says Prohibition Inhibits Research Into Medical Benefits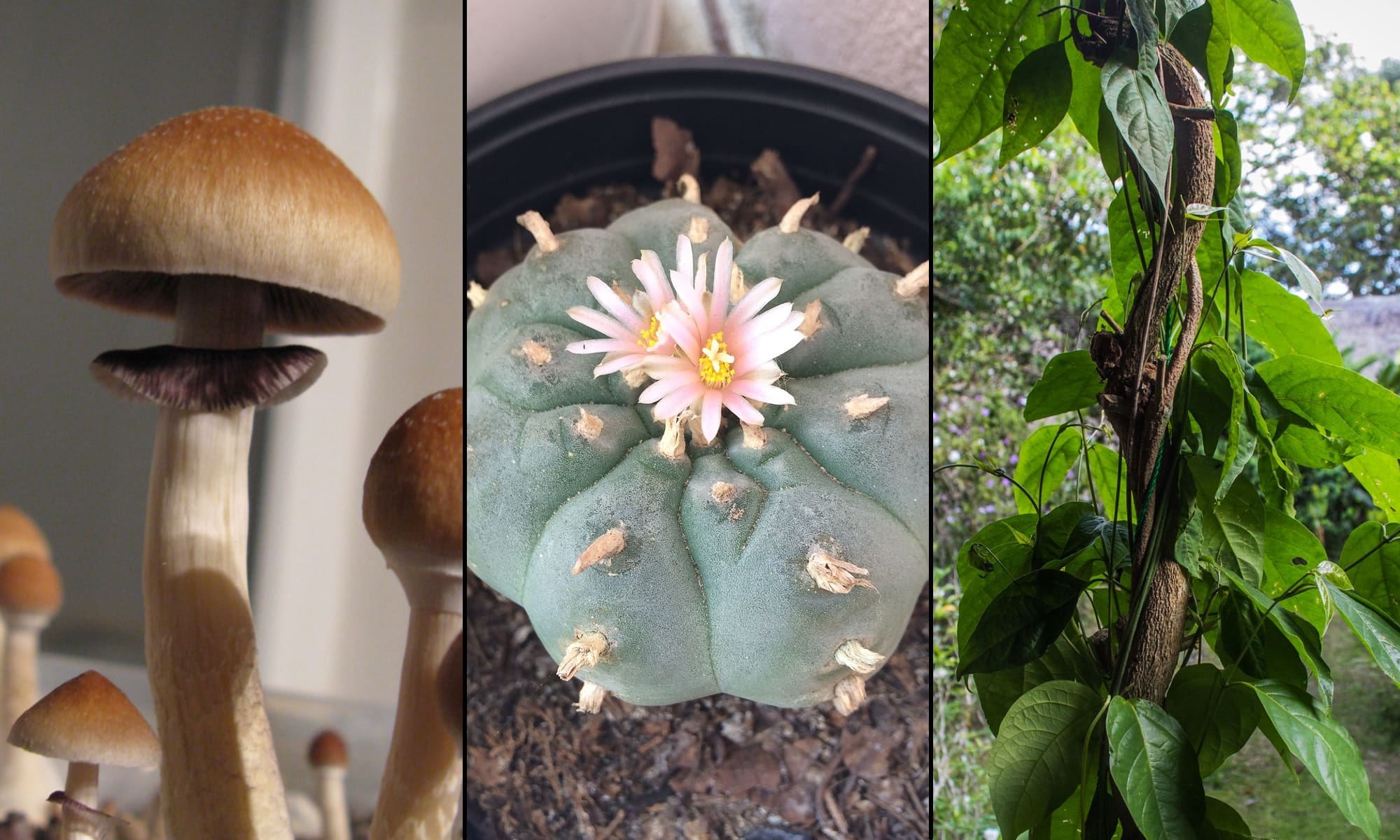 The governor of Colorado voiced support for decriminalizing psychedelics and said that research into the substances is showing promise for their therapeutic potential for certain mental health conditions.
Gov. Jared Polis (D) was asked about the issue during a recent podcast interview with Reason. While he didn't specifically say whether he supports efforts to broadly legalize entheogenic substances like psilocybin, he did say, "I generally don't think that things like that should be dealt with through a criminal setting."
Polis also noted that Denver voters approved a local measure to decriminalize so-called magic mushrooms in 2019, making it the first city in the U.S. to do so, and that activists are also collecting signatures for statewide initiatives to place broader psychedelics reform on the ballot.
"I don't know whether they're going to get the signatures," the governor told Reason's Nick Gillespie. But regardless of the outcome of that effort, he said that he's generally opposed to criminalizing people who choose to use the currently illicit substances and that prohibition creates unnecessary research barriers.
Psychedelics "might have some therapeutic uses around people that are trying to get off of opioids or people [with] major issues with depression or anxiety," Polis said. "There are some clinical studies that have been done—and frankly, the clinical studies are inhibited by the illegality of some of the substances. So it's very frustrating."
Listen to Polis discuss psychedelics and marijuana, starting around 12:30 into the audio below:
The governor said that scientists have similarly been restricted in their research into the benefits of marijuana under federal prohibition.Before addressing psychedelics policy, Polis spoke generally about his support for civil liberties across ideological divides and how he's "very proud" that Colorado was among the first states to legalize cannabis, even if he doesn't personally partake."I don't use marijuana. I don't really drink either," he said. "But that's totally somebody's choice, and in Colorado, you don't risk getting in trouble with the law just because you want to smoke marijuana."
Polis has been a longstanding advocate for cannabis reform going back to his time in Congress, and he continues to play an active role in promoting equity in the state's market while also pushing for federal policy changes.
For example, he's touted clemency actions for people with prior marijuana convictions, celebrated cannabis culture with charitable initiatives and pushed Congress to pass legislation to protect banks that work with marijuana businesses.
But while more and more lawmakers and state officials are willing to embrace cannabis reform as the legalization movement spreads, far fewer have publicly addressed psychedelics.
Polis didn't specifically endorse either of the campaigns that are working to qualify psychedelics legalization initiatives for the November ballot during his brief remarks on the Reason podcast, but he seemed to signal that the state is heading in the direction of enacting more reform.
The New Approach PAC is leading one measure to legalize psilocybin, create licensed "healing centers" where people can use the psychedelic for therapeutic purposes and provide a pathway for record sealing for prior convictions.
The proposal would also eventually allow regulators to decide whether to legalize DMT, ibogaine and mescaline.
A separate campaign headed by Decriminalize Nature Colorado filed a competing initiative in January. The one-page measure would allow adults 21 and older to possess, cultivate, gift and deliver psilocybin, psilocyn, ibogaine, mescaline and DMT.
In the interim, Polis now has a chance to enact a more modest psychedelics reform policy after the legislature sent a bill to his desk that would align state statute to legalize MDMA prescriptions if and when the federal government ultimately permits such use.
New Hampshire House Votes To Give Senate 'Another Chance' At Passing Marijuana Legalization
Photo elements courtesy of carlosemmaskype and Apollo.