Bipartisan Senators File Bills To Reduce Mandatory Minimums For Federal Drug Crimes And Limit Pre-Trial Detention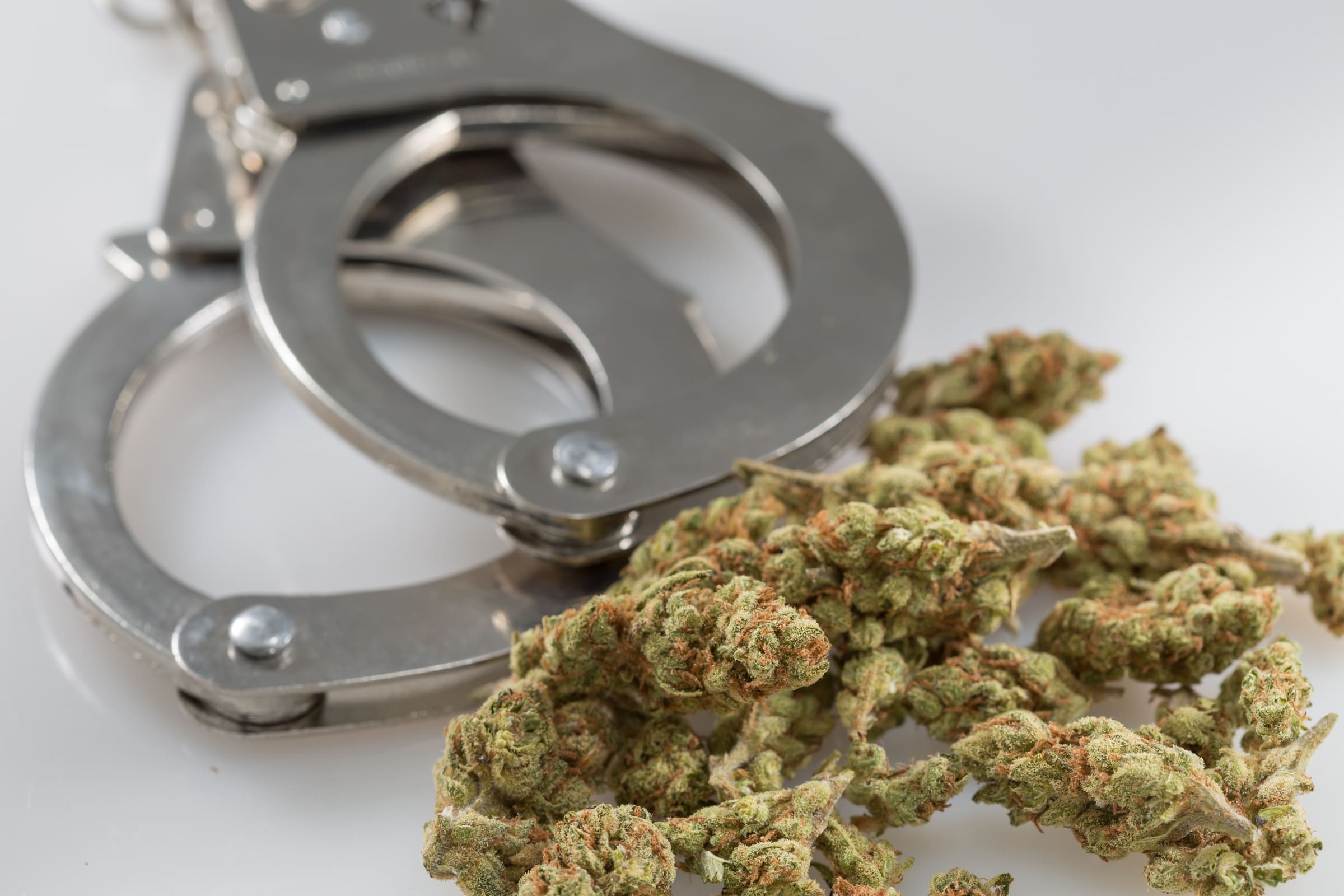 Top U.S. senators have filed a pair of bipartisan bills to lower mandatory minimum sentences for people with non-violent federal drug convictions and protect those facing such charges from having to undergo automatic pre-trial detention.
Senate Majority Whip Dick Durbin (D-IL), who chairs the Judiciary Committee, filed both pieces of legislation with Sen. Mike Lee (R-UT).
One measure that they introduced is titled the "Smarter Sentencing Act," which would amend the Controlled Substances Act (CSA) to reduce mandatory minimum sentences for federal drug offenses, including manufacturing and distributing certain amounts of illicit drugs.
The mandatory minimum 15-, 10- and 5-year sentences for the covered offenses would be lowered to 10-, 5- and 2-year sentences, respectively. Violent offenders would not be eligible, and only "couriers" (i.e. those whose role was limited to transporting or storing) would receive the lower sentence for importation-related crimes.
The bill further requires the U.S. Sentencing Commission (USSC) to amend its guidance to federal judges to comport with the legislation.
Within six months of enactment, the attorney general would need to submit a report to Congress on the impact of the sentencing changes in terms of cost-savings and incarceration rates—and how those differences could address prison overcrowding, law enforcement resources, crime prevention and recidivism reduction programs.
"Outdated policies stemming from the failed War on Drugs continue to impose lengthy, one-size-fits-all sentences for many nonviolent drug offenses," Durbin said in a press release last week. "It's costly, overcrowds our prisons, and strains budgets at the expense of other important law enforcement and crime prevention programs."
NEW: @SenatorDurbin, @SenMikeLee introduce bipartisan bill to lower mandatory sentences for certain nonviolent drug charges.

The Judiciary Senators' Smarter Sentencing Act modernizes federal drug sentencing policies stemming from the failed War on Drugs.

— Senate Judiciary Committee (@JudiciaryDems) March 30, 2023
"Our bipartisan Smarter Sentencing Act will modernize these misguided and expensive sentencing laws and allow many nonviolent drug offenders to return to their communities more quickly, without threatening public safety," he said.
The legislation is being cosponsored by Sens. Sheldon Whitehouse (D-RI), Richard Blumenthal (D-CT), Cory Booker (D-NJ), Elizabeth Warren (D-MA), Bernie Sanders (I-VT), Angus King (I-ME), Tim Kaine (D-VA), Roger Wicker (R-MS) and Ed Markey (D-MA).
Durbin and Lee—along with Wicker and Sen. Chris Coons (D-DE)—also recently filed a separate bill titled the "Smarter Pretrial Detention for Drug Charges Act," a two-page measure that would give federal judges discretionary authority to allow people facing drug cases to be released pending trial.
The senators said that studies show that the current policy mandating automatic detention is ineffective, expensive and racially discriminatory in practice.
Determining if a defendant should be detained before their trial can't be one-size-fits-all. That's contrary to our justice system's due process guarantee.

This bill removes a misguided rule stemming from the failed War on Drugs. We must say: automatic detention is unacceptable. https://t.co/GzGaEWFiGD

— Senator Dick Durbin (@SenatorDurbin) March 29, 2023
"In America, the presumption of innocence is foundational to our system of justice. Detaining nonviolent drug offenders without consideration of their specific circumstances misses this mark, and our bipartisan bill would help reinforce defendants' due process rights while still protecting public safety," Durbin said in a press release.
"A one-size-fits-all determination is unacceptable, costly, and contrary to our Constitutional guarantee of due process of law."
Coons said that judge should "make detention decisions based on the facts of the individual case, not on blanket presumptions."
"This bipartisan, commonsense bill will protect public safety by addressing rising pretrial detention rates that are wasting resources and perpetuating injustices, and bring us closer to fulfilling our nation's promise of equal justice under law," he added.
The senators sharply criticized the existing pre-trial detention presumption for alleged drug offenders on several levels. They said it represents "a relic of an antiquated and failed approach" that set the same standard for non-violent drug offenses as "terrorism, hijacking, and other serious violent crimes."
They also pointed out that the cost of pre-trial supervision is $11 on average, compared to $92 for pre-trial detention. Given that drug offenses make up the majority of federal prosecutions, the cost of those detentions quickly adds up.
Supporters of the legislation include the American Bar Association, American Civil Liberties Union (ACLU), Americans for Prosperity, Association of Prosecuting Attorneys, Americans for Tax Reform, Dream.org, Drug Policy Alliance, FAMM, Innocence Project, Justice Action Network, Justice Roundtable, Law Enforcement Action Partnership, National Association of Criminal Defense Lawyers, R Street Institute and Sentencing Project.
—
Marijuana Moment is tracking more than 1,000 cannabis, psychedelics and drug policy bills in state legislatures and Congress this year. Patreon supporters pledging at least $25/month get access to our interactive maps, charts and hearing calendar so they don't miss any developments.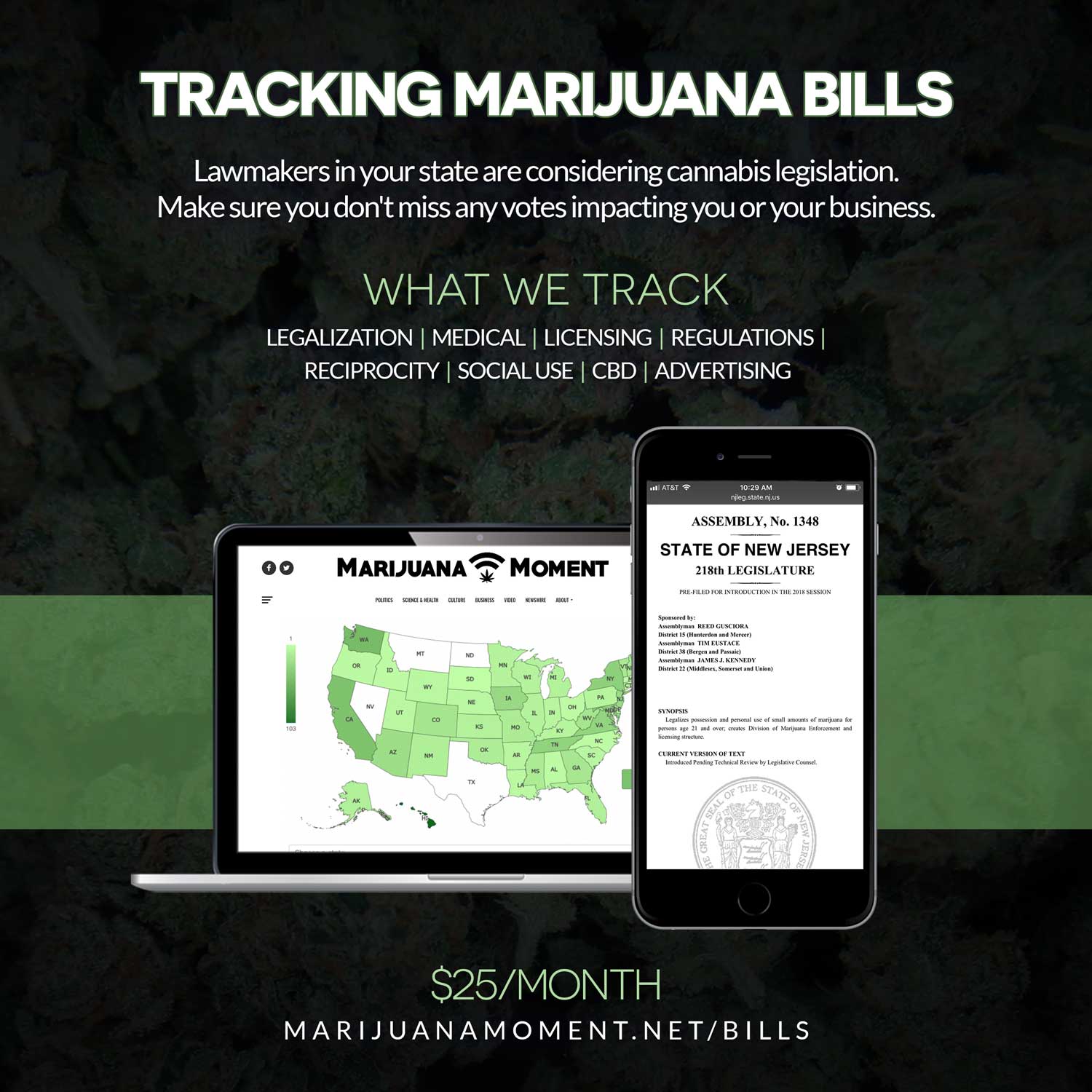 Learn more about our marijuana bill tracker and become a supporter on Patreon to get access.
—
While federal drug cases are prevalent in the U.S. criminal legal system, marijuana-related convictions have been on the decline as more states have moved to legalize cannabis and prosecutorial priorities have shifted.
The latest annual report from USSC that was released last month found that federal marijuana trafficking cases continued to decline in 2022, for example. Meanwhile, trafficking cases involving powder cocaine, fentanyl and methamphetamine increased from 2021 to 2022.
The commission has separately proposed amending its guidelines for federal judges to treat prior marijuana possession offenses more leniently in sentencing decisions. Earlier this month, the Justice Department testified in support of the change at a USSC public hearing.
Legalization advocates have long argued that providing access to regulated marijuana markets for adults would drive down demand for illicit products, translating into fewer arrests.
Meanwhile, federal data from Customs and Border Protection (CBP) that was released in January shows that cannabis seizures fell to a record low in Fiscal Year 2022, continuing an enforcement trend that advocates attribute to the state-level legalization movement.
A report from the Government Accountability Office (GAO) that was released last year also paints a clearer picture of who is getting caught up in its enforcement activities. At checkpoints across the country, agents are mostly taking small amounts of marijuana from American citizens, rather than making large busts of international cartels like some might assume.
Also, consistent with other studies and federal reports, the analysis revealed a significant decline in cannabis seizures at checkpoints overall since 2016. In 2016, there were 70,058 pounds of marijuana seized at checkpoints by Border Patrol, compared to 30,828 pounds in 2020.
FBI's Uniform Crime Reporting (UCR) program has similarly shown a notable decrease in cannabis "arrests" that are made at the local and state level as more states enact reform. (However, experts have raised questions about the quality of FBI's data, based on alleged confusion among law enforcement agencies about reporting requirements.)
In another report from last year, the Congressional Research Service said that the spread of legal cannabis states domestically, combined with international reform efforts, has reduced demand for illicit marijuana from Mexico.
As part of its Fiscal Year 2023 performance budget summary submitted to Congress last year, the Drug Enforcement Administration (DEA) also acknowledged that as more marijuana is being produced domestically in the U.S., it's undermining illicit cannabis trafficking across the southern border.
A study released by the Cato Institute in 2018 found that "state-level marijuana legalization has significantly undercut marijuana smuggling."
Federal prosecutions of drug-related crimes overall increased in 2019, but cases involving marijuana dropped by more than a quarter, according to an end-of-year report released by Supreme Court Chief Justice John Roberts in December.
Schumer To Speak At 4/20 Marijuana Policy Forum Inside The U.S. Capitol Alongside Other Lawmakers