Washington Psilocybin Research Bill Heads To House Floor After Panel Rejects GOP Push To Restore Legal Use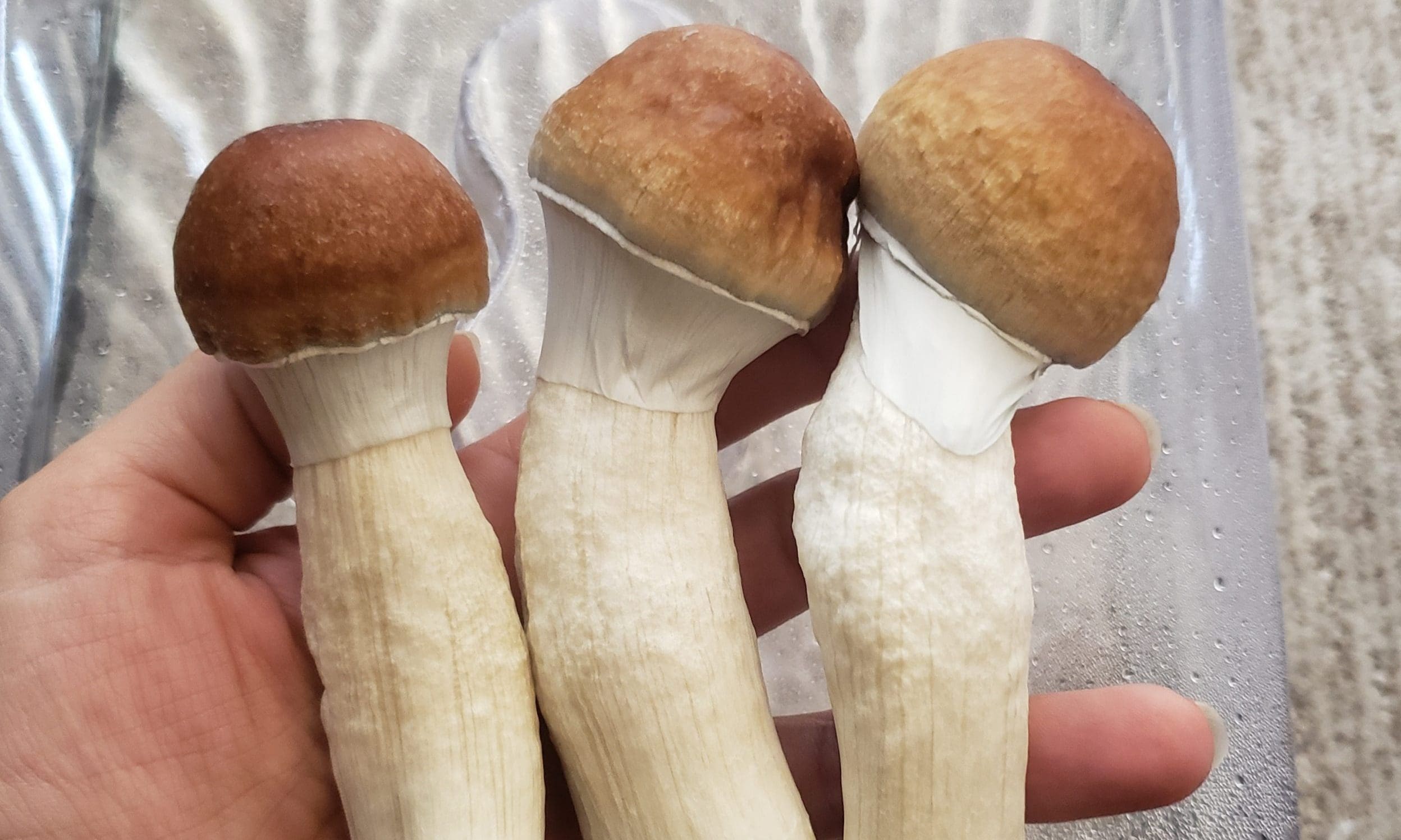 A psilocybin research bill cleared a Washington State House committee on Tuesday, passing on a bipartisan 23–8 vote after lawmakers rejected a Republican-led amendment to restore the measure's original provisions to broadly legalize facilitated use of the drug.
"This is something that is—to me—low-risk, something that we can try now," said Rep. Travis Couture (R), who introduced the amendment. "I just don't feel that, the way we're going, we're moving fast enough."
SB 5263 was originally introduced by Sens. Jesse Salomon (D) and Liz Lovelett (D) in January as a proposal to allow adults 21 and older to legally use psilocybin under the care of trained, state-licensed facilitators. Nationally recognized medical institutions, the initial bill said, recognize psilocybin's potential to help treat a variety of medical conditions, "including but not limited to addiction, depression, anxiety disorders, and end-of-life psychological distress."
In Senate committees, centrist Democrats subsequently gutted the bill, removing legalization provisions and instead creating a task force and advisory group to study the issue and provide recommendations. It passed the full Senate last month as a research-only bill.
The House Appropriations Committee on Tuesday approved a new version of the bill that largely resembles the Senate-passed version with one major exception: a new clinical trial program, administered by the University of Washington (UW), that would be designed to provide legal psilocybin access to veterans and first responders. Details of the program, which would need to kick off by 2025, are still vague.
—
Marijuana Moment is tracking more than 1,000 cannabis, psychedelics and drug policy bills in state legislatures and Congress this year. Patreon supporters pledging at least $25/month get access to our interactive maps, charts and hearing calendar so they don't miss any developments.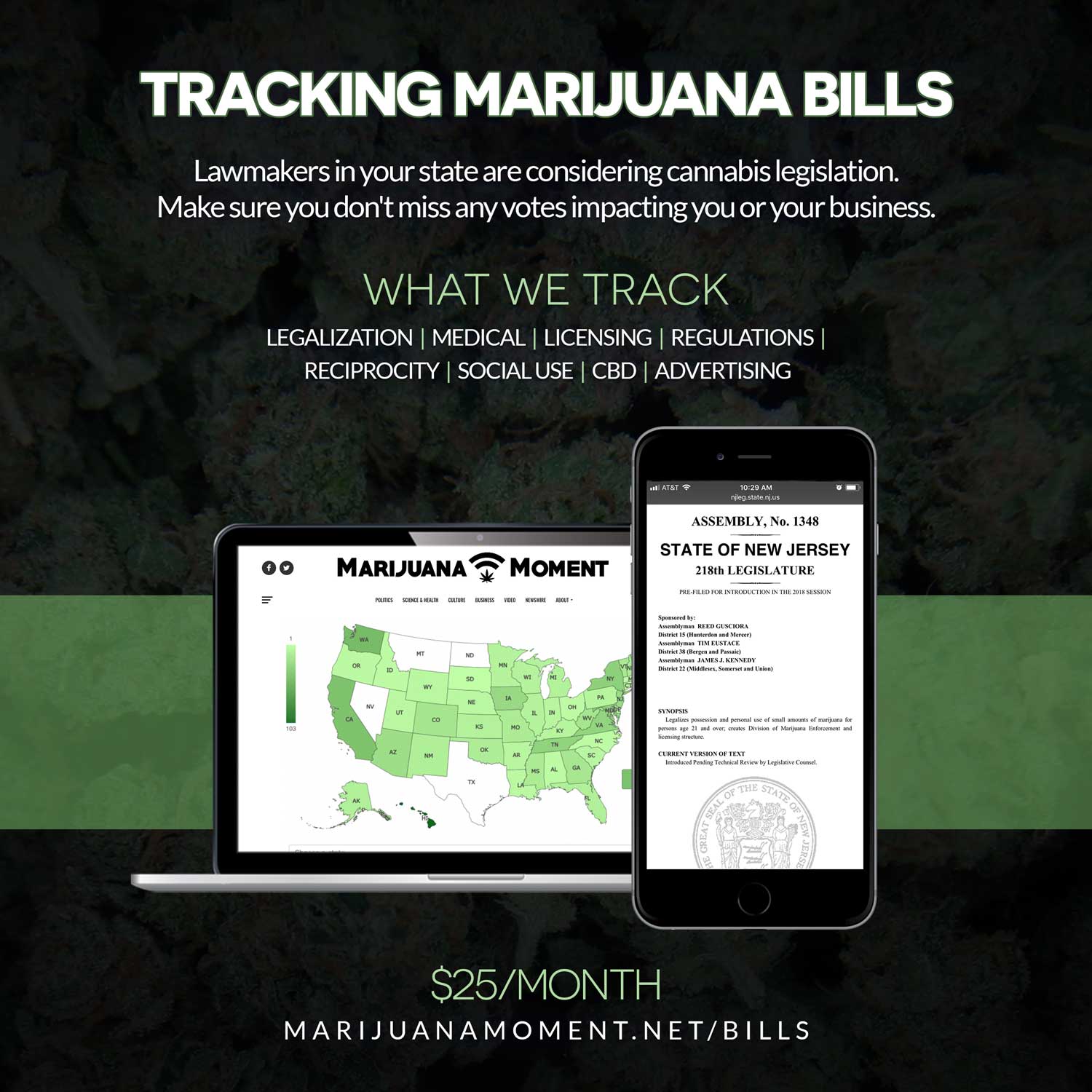 Learn more about our marijuana bill tracker and become a supporter on Patreon to get access.
—
Couture, himself a military veteran, said he appreciated the bill in its current form but feels there's an urgent need to provide access to safer alternatives than unregulated, illicit drugs currently being used by many veterans. "Especially as we wind down from what is a decades-long war, we have many veterans coming back, and mental illness and PTSD is a severe problem," he said. "We have higher rates of homeless veterans, we have higher rates of veterans that commit suicide."
The original plan to legalize psilocybin services "put some sideboards around it," Couture noted. "We have someone facilitate it, and the experts we have at the Department of Health to do rulemaking around that. So I would encourage everyone to think very deeply about this."
Rep. Nicole Macri (D), who introduced the amendment to create the UW pilot program last week in a separate committee, urged a no vote on Couture's proposal. She asked colleagues to "instead move in a more methodical and thoughtful way."
"I don't think you're alone," she told Couture, in thinking Washington should move faster to allow legal access to psilocybin. "But I do think it's important that we take measured, thoughtful steps towards a fully regulated market. And there's more work to be done here."
Outside advocates for psilocybin reform have mixed feelings about the bill in its current form. On one hand, they acknowledge it's a symbolic step away from the criminal drug war. On the other, they worry the bill's commitment to merely researching legalization—which has already been undertaken at the state and local levels in Washington—could set back more substantial reforms by years.
Kody Zalewski, co-director of the Psychedelic Medicine Alliance Washington (PMAW), said even Macri's planned UW clinical trial could ultimately slow wider access to psilocybin in the state.
"We're pleased treatment is available, but the length of these trials may be a setback," Zalewski told Marijuana Moment in an email. "Lawmakers might avoid revisiting this until the final trial results are published which will delay implementation for years."
Macri did not immediately respond to Marijuana Moment's request for comment on Tuesday.
PMAW had earlier encouraged lawmakers to consider an alternative pilot program that would have provided participants with grant money to receive legal psilocybin services in Oregon.
"This would be more expedient, less costly, and provide much broader access," Zalewski said. Moreover, because the bill's original framework mirrored Oregon's Initiative 109, the alternative program may have been a more representative pilot than the UW-administered clinical study.
Though some lawmakers on both the left and right might like to see the state move faster on psilocybin reform, they've faced persistent opposition both from centrist Democrats and morally outraged Republicans. Representing the latter category at Tuesday's committee hearing was Rep. Mary Dye (R), who warned that the bill was "code for something more than just that therapeutic use."
"The concern I have for this state in particular is the psychedelics are used widely in our rave concerts," she said. "These concerts are reminiscent of the '60s and '70s, and that counterculture subculture of acceptability of those psychedelic experiences."
"If this is a therapeutic, there's no reason why the therapeutic should not go through the FDA process to become a pharmaceutical that's administered in a clinical setting with a trained doctor," Dye said.
To that point the bill in its current form says the UW clinical pilot program would need to "offer psilocybin therapy services through pathways approved by the federal food and drug administration [FDA]."
Lawmakers heard earlier this year from Anthony Back, a Seattle doctor and professor of medicine at UW who is currently leading a clinical trial of psilocybin-assisted therapy for doctors and nurses with depression and burnout related to their frontline work on the COVID pandemic.
"Obviously it would be lovely if we could wait until incredibly definitive results were in from everything," Back testified to a Senate committee. "But what I can share is that what I have seen so far are some remarkable responses for clinicians who were suffering in a way that completely blocked their ability to do the work they love."
He warned lawmakers that denying adults access to legal psilocybin carries its own set of health and safety risks.
"I have already heard accounts of desperate clinicians who are seeking underground care," he said, "including a nurse who was sexually assaulted by an underground provider who was unregulated, unlicensed, unaccountable."
A number of other drug policy bills are advancing through Washington's legislature this session, including legislation that would enable state-licensed businesses to engage in interstate cannabis commerce once federal officials allow it.
Another measure, which has already passed both houses of the legislature, albeit in slightly different forms, would prohibit employers from discriminating against job applicants who used or tested positive for marijuana before being hired. The protection would not apply to workers once employed.
Lawmakers also again considered but did not enact a proposal that would have legalized home cultivation of cannabis by adults for personal use. Currently the act is a felony in the state.
New Biden Proclamation Highlights Marijuana Criminalization's Role In Blocking Employment And Education