Biden Remains Opposed To Marijuana Legalization, White House Says Minutes After Senators Unveil New Bill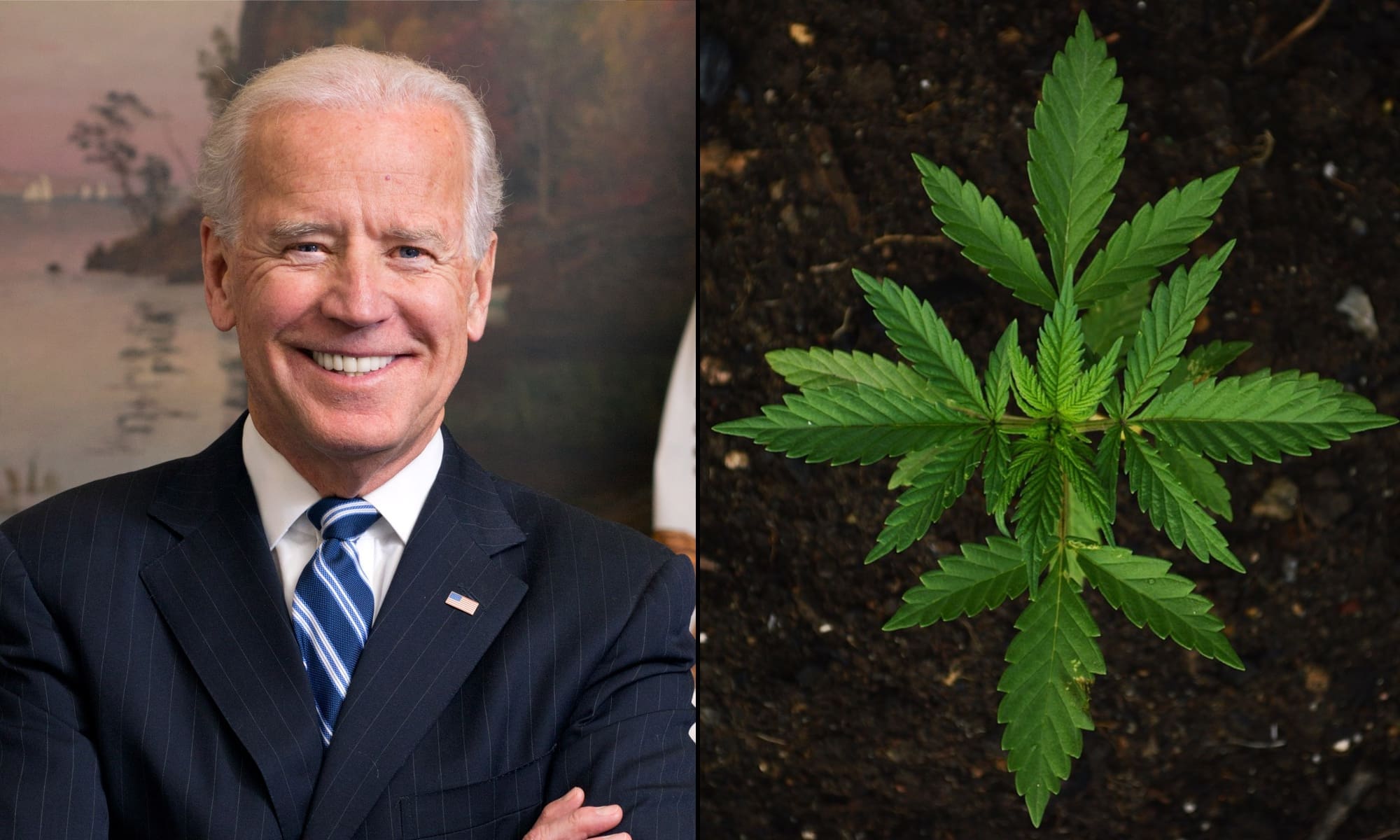 Minutes after Senate Majority Leader Chuck Schumer and colleagues unveiled a much-anticipated draft marijuana legalization bill on Wednesday, the White House press secretary reiterated that President Joe Biden remains opposed to the reform. However, she notably said the president would be "encouraged" by efforts to advance more incremental reform such as decriminalizing possession, as he pledged to do on the campaign trail.
"Nothing has changed, and there's no new endorsements of legislation to report today," Press Secretary Jen Psaki said at a briefing after being asked about the new draft legalization bill.
Advocates have been waiting eagerly for the release of the cannabis legalization bill that Schumer, Senate Finance Committee Chairman Ron Wyden (D-OR) and Sen. Cory Booker (D-NJ) have been working on for months. That finally happened on Wednesday, but the press secretary's comments signal that even if the measure advances through Congress, it may face opposition from the president.
She said in response to another question that Biden remains supportive of more incremental cannabis decriminalization and would be "encouraged by steps to implement that, but I have not spoken with him in recent days about marijuana or legislation on this."
Beyond ending the decades-long prohibition on cannabis, the new legislation contains a litany of other provisions to promote social equity, facilitate research and repair the harms of criminalization. The three senators formally unveiled the 163-page bill at a press conference on Wednesday, though they've also opened a public comment period to solicit feedback until September 1 to finalize the language.
The remarks from the press secretary come as a disappointment to advocates, but they're far from unexpected given that Biden has maintained an opposition to adult-use legalization despite its popularity among the public, and particularly among Democrats.
During his presidential campaign last year, he ran on a pledge to enact modest reforms such as decriminalizing cannabis possession, expunging prior records and respecting the rights of states to set their own laws. Since taking office, however, his administration has not made progress on any of those promises and has instead fired its own White House staffers over marijuana and sought to extend a budget provision that has blocked Washington, D.C. from legalizing cannabis sales.
He took some by surprise by suggesting that international sports rules on marijuana may need to be reevaluated after a star U.S. runner was suspended following a positive cannabis test. But that's a far cry from endorsing comprehensive reform.
Psaki, for her part, initially declined to condemn Olympics officials' sanction on Richardson when asked about the issue at an earlier briefing with reporters. But she told CNN last week that the case highlights the need to "take another look" at the rules on cannabis.
In April, the press secretary said that Biden's campaign pledge to release federal inmates with marijuana convictions will start with modestly rescheduling cannabis—a proposal that advocates say wouldn't actually accomplish what she's suggesting.
Cory Booker Vows To Block Marijuana Banking Until Senate Passes Comprehensive Legalization