Another Poll Shows Majority Of Americans Support Marijuana Legalization And Expungements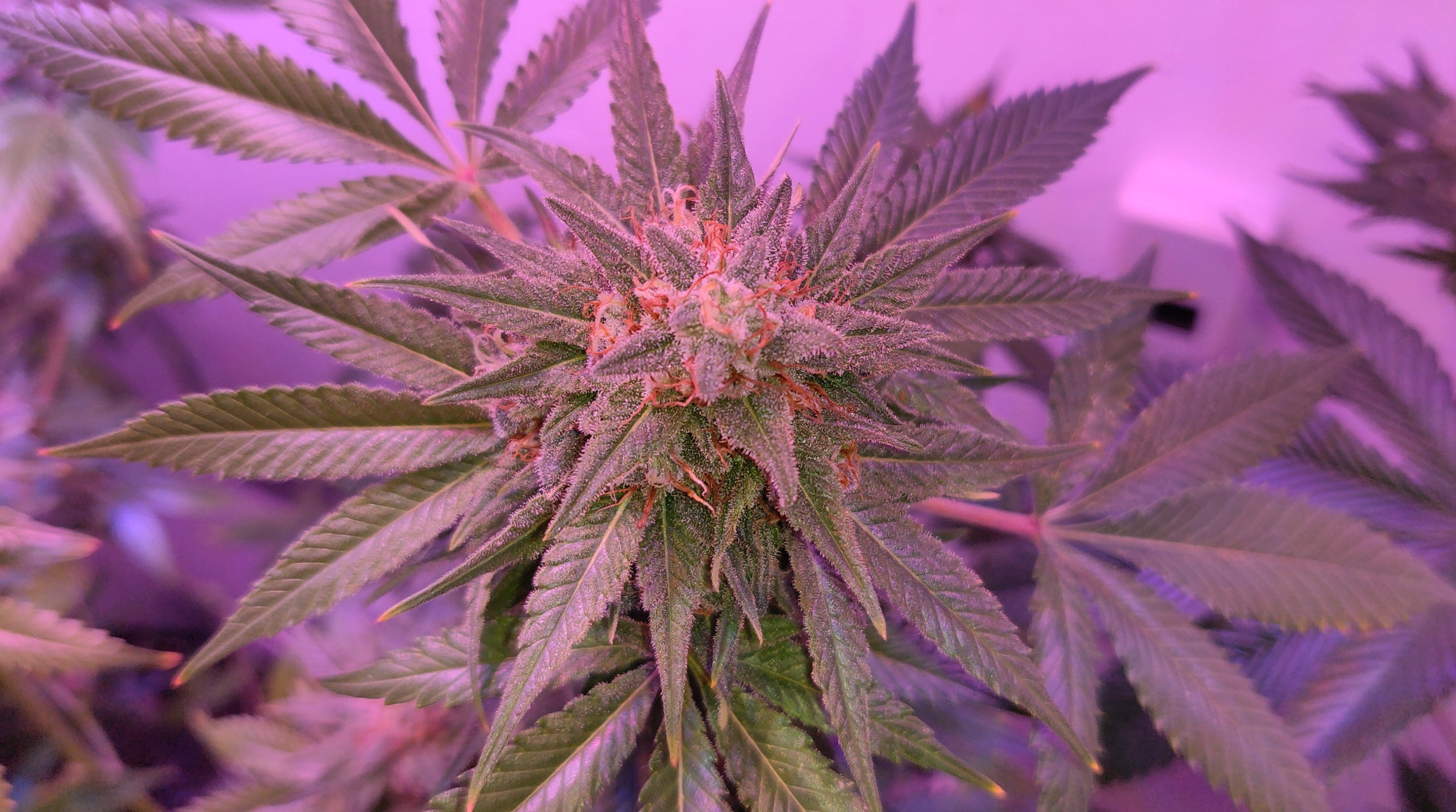 Another poll has found that a majority of Americans support legalizing marijuana and clearing the records of those with prior cannabis convictions.
This one—commissioned by CBS News and released on the unofficial marijuana holiday 4/20—shows that 55 percent of respondents said recreational cannabis should be legal in their own state, compared to 42 percent who said it should be illegal.
55% say they would personally like the recreational use of marijuana to be legal in their state.https://t.co/EEOGctREt1 pic.twitter.com/TSeADKGL7L

— CBS News Poll (@CBSNewsPoll) April 20, 2021
While still a sizable majority, that's notably lower than several other recent surveys, including those released by Quinnipiac University and the Pew Research Center this month. Those polls found that 69 percent and 60 percent of Americans back broad legalization, respectively.
Unique to this poll, however, is that participants were also asked about related cannabis issues. For example, 59 percent of adults said that people with non-violent marijuana convictions in states that have legalized should have their records cleared, versus 37 percent who said the conviction shouldn't be expunged.
Nearly six in 10 think people who have been convicted of nonviolent marijuana offenses in states where marijuana is now legal should have those convictions removed.https://t.co/EEOGctREt1 pic.twitter.com/MnPKkH4GJT

— CBS News Poll (@CBSNewsPoll) April 20, 2021
Among those who were surveyed and live in a legal marijuana state, 60 percent said they favor the policy. And 53 percent of those living in states where prohibition is still on the books said cannabis should be legalized.
Twenty-three percent of respondents said legalizing cannabis would increase crime and 19 percent said it would decrease crime—but the majority (54 percent) said it would have "no effect."
CBS also asked respondents whether they felt legalizing marijuana would lead people to use other drugs. Most people (45 percent) said the reform would have "not much effect" to that end, while 33 percent said they felt more people would seek out other substances and 17 percent said it would make people less likely to try other drugs.
Nearly half of Americans (48 percent) said legalization would boost local economies, while 14 percent said it would have a negative economic impact and 35 percent said it wouldn't have much of an effect at all.
Interestingly, while most people backed legalization in the poll, 53 percent said that openly using marijuana socially is "unacceptable," compared to 43 percent who said it was "acceptable"—perhaps more a reflection of respondents' perception of other people's views than their own.
Though many Americans think using marijuana openly is socially acceptable, most Americans do not. 43% think it is, though this rises to 70% among those who use marijuana at least on an occasional basis.https://t.co/EEOGctREt1 pic.twitter.com/pbTAWQckIS

— CBS News Poll (@CBSNewsPoll) April 20, 2021
The poll involved interviews with 1,004 adults from March 9-14 and has a margin of error of plus or minus 3.7 percentage points.
Despite this latest example of polling showing that Americans favor ending prohibition, President Joe Biden is still not on board with extending that policy to the federal level, as confirmed again by the White House press secretary on Tuesday.
While the president says he supports allowing states to set their own policies, he feels it should only be decriminalized and rescheduled federally and wants more research to be done if he's to change his position on broader reform.
This poll comes at a time when there's a concerted push in both chambers of Congress to seize the opportunity they have with Democratic control to pass legalization legislation.
Senate Majority Leader Chuck Schumer (D-NY), Senate Finance Committee Chairman Ron Wyden (D-OR) and Sen. Cory Booker (D-NJ) have been working on a bill on their side. The majority leader told Marijuana Moment on Monday that he's working to push the president in a pro-legalization direction as they draft the measure.
Schumer said last week that the legislation will be introduced and placed on the floor "soon."
On the House side, Judiciary Chairman Jerrold Nadler (D-NY) said recently that he plans to reintroduced his legalization bill, the Marijuana Opportunity, Reinvestment and Expungement (MORE) Act, which cleared the chamber last year but did not advance in the Senate under GOP control.
Biden Won't Commit To Sign Marijuana Bill If Passed By Congress, Press Secretary Says
Photo courtesy of Mike Latimer.