Biden AG Pick Merrick Garland Wants To Defer To DEA On Marijuana Science And Classification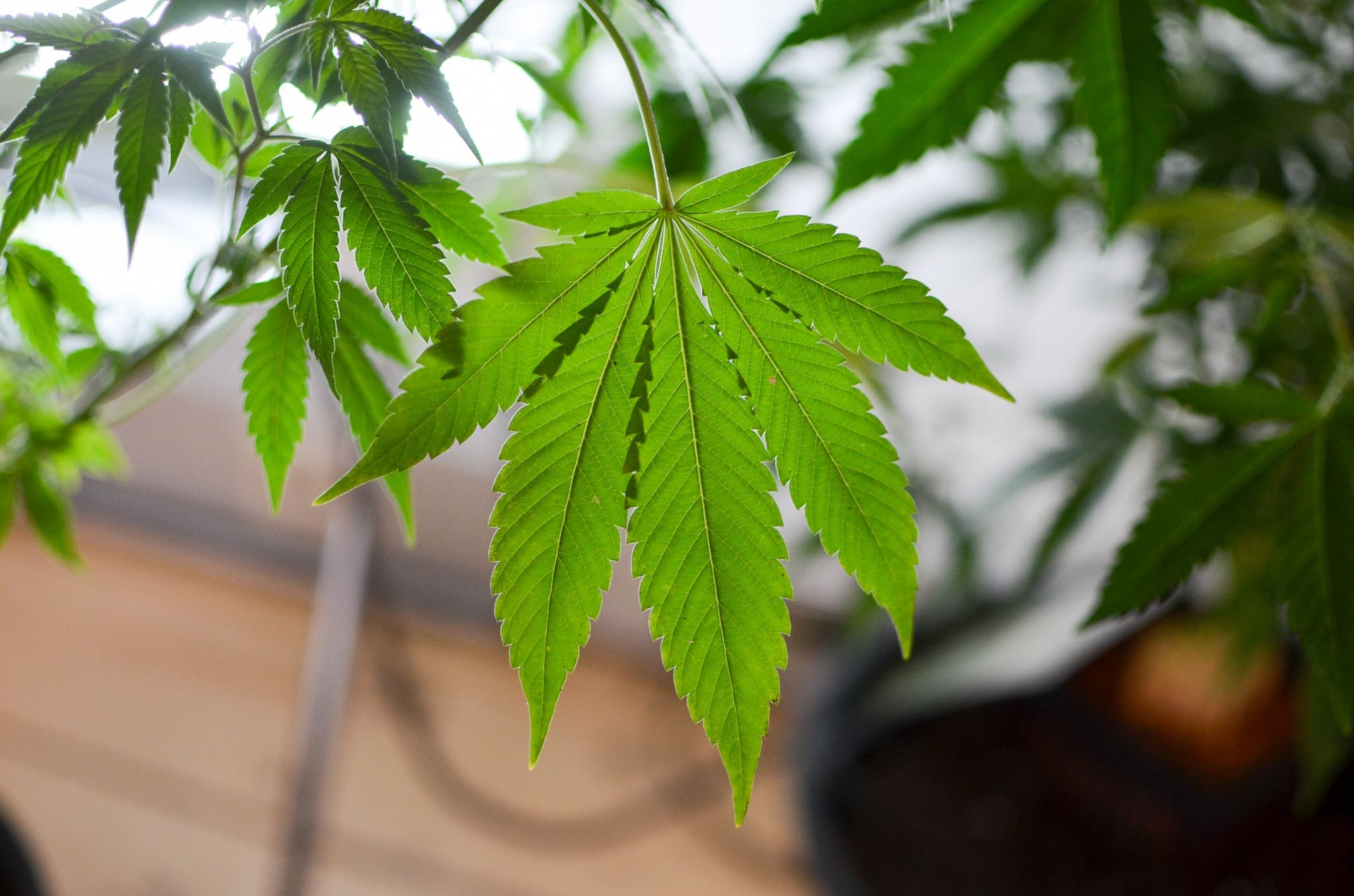 President-elect Joe Biden is reportedly set to nominate Judge Merrick Garland—who seems to feel that the Drug Enforcement Administration (DEA) should be deferred to when it comes to the science and classification of marijuana—to serve as the next U.S. attorney general.
But according to press reports, he's also selecting two civil rights activists who embrace cannabis legalization to serve in other top posts at the Justice Department. Together, the picks could have far-reaching implications for marijuana policy.
Garland, who was previously nominated by President Obama to serve on the Supreme Court only to have his nomination blocked by Senate Republicans, hasn't made his views on cannabis issues especially clear. But his judicial record indicates that he believes in deference to DEA when it comes to drug scheduling. And that could be a problem for efforts to reclassify cannabis given the agency's strong opposition to such a move for decades.
The principal concern for reform advocates when it comes to Garland's in a 2012 federal lawsuit case over DEA's denial of a marijuana rescheduling petition. He was one of three judges on a U.S. Court of Appeals for the District of Columbia Circuit panel that upheld the denial, and his commentary during the oral arguments suggests he feels DEA is the appropriate agency to weigh cannabis science and set scheduling policy.
In the case, the court was responsible for examining whether DEA had meaningfully considered the therapeutic potential of cannabis before deciding it should remain in its restrictive category. The agency has repeatedly maintained that marijuana should be kept as a Schedule I drug because, it claims, the plant has no proven medical value and a high risk potential.
"Don't we have to defer to the agency" when it comes to evaluations of research into marijuana's therapeutic value? Garland asked the attorney representing reform group Americans for Safe Access. "Defer doesn't mean they win, but defer in the sense of we're not scientists—they are—to the definition of what is an adequate and well-controlled study."
Listen to Garland discuss the marijuana case below: 
Now, that's not necessarily judgement on whether cannabis has medical value or the appropriateness of its legal classification under federal law. But it does offer a window into Garland's perspective on deference to DEA at a time when its decision-making on cannabis is again being challenged in court.
In the majority opinion joined by Garland, the court said that "because the agency's factual findings in this case are supported by substantial evidence and because those factual findings reasonably support the agency's final decision not to reschedule marijuana, we must uphold the agency action."
As attorney general, Garland would be in a position to unilaterally initiate a petition to reschedule cannabis. As head of the Justice Department, under which DEA is organized, he would also have considerable influence of the agency's scheduling and enforcement policies when it comes to marijuana.
Advocates were hopeful that Biden would pick someone who might proactively push for the policy change—such as former Sen. Doug Jones (D-AL), who is on record as saying cannabis should be completely descheduled—but that appears to not have been the case.
It's still possible that Biden—who himself supports modestly reclassifying marijuana to Schedule II—could be urged to have his administration push for broader reform by some other new administrative picks who are in favor of legalization however.
Former prosecutor and civil rights activist Vanita Gupta, meanwhile, is expected to be chosen to serve as associate attorney general. She favors cannabis legalization and has strongly condemned harsh criminalization policies for non-violent drug offenses.
Gupta currently serves as president of the Leadership Conference on Civil and Human Rights (LCCHR), a position in which  she has voiced support for a House-passed bill to federally legalize marijuana and has railed against the injustices of the drug war. Gupta was part of a criminal justice task force organized by Biden and Sen. Bernie Sanders (I-VT) prior to the Democratic presidential nomination.
Very big deal. MORE Act passes out of @HouseJudiciary with bipartisan support.

Hope the full House will act soon on this @civilrightsorg-supported legislation. #WeWantMORE https://t.co/AuHn335c4y

— Vanita Gupta (@vanitaguptaCR) November 20, 2019
In March 2018, Gupta said that the Trump administration is "seeking a decidedly punitive approach to America's drug problem—one that seeks to increase already disproportionate sentences for drug offenses & employ the death penalty."
"We tried the punitive and overly simplistic approach of the War on Drugs approach 30 years ago, and it failed. That's why we're seeing, in states around the country, a bipartisan push to recognize that substance use requires a public health approach," she said. "We must reject efforts to further politicize this crisis. We cannot just do what feels good, or sounds good. We must take an evidenced-based approach to ending the opioid crisis."
More recently, Gupta has highlighted the dangers of excessive sentences doled out for crack-related offenses and said while Congress took steps to repair those harms, there are still people stuck in prison—and that's especially concerning during the coronavirus pandemic.
Her organization has supported that bill and numerous other drug policy reform initiatives, including as part of a collective effort called the Marijuana Justice Coalition. LCCHR was one of more than 100 groups that released a criminal justice plan for the 2020 election calling for the legalization of marijuana and supporting the "dismantling" of the criminalization of other drugs. The group also called for a delay of a House vote on cannabis banking legislation because it said comprehensive reform with a social equity focus should be prioritized.
In April, LCCHR was one of several organizations urging Congress to extend access to federal coronavirus relief to the marijuana industry.
Another positive signal for advocates is Biden's selection of Kristen Clarke, who is president of the Lawyers Committee for Civil Rights Under Law, to lead the Justice Department's Civil Rights Division, a role in which Gupta served during the Obama administation.
Clarke also backs cannabis legalization.
BREAKING: The House just passed the #MOREAct which would END federal marijuana prohibition.

The Marijuana Opportunity, Reinvestment and Expungement Act would remove marijuana from the federal Controlled Substances Act and give states freedom to establish their own cannabis laws.

— Kristen Clarke (@KristenClarkeJD) December 4, 2020
Only 8% of Americans believe that marijuana should be completely illegal.

As more states take steps to legalize, we must address the damage inflicted on Black and brown communities who were disproportionately targeted during our failed War on Drugs. https://t.co/Dyxaq8jw7C

— Kristen Clarke (@KristenClarkeJD) November 16, 2019
Separately, Biden recently selected a nominee for secretary of health and human services (HHS)—California Attorney General Xavier Becerra (D)—who is amenable to reform. And in his role, he could help facilitate rescheduling. While the Justice Department plays a key role in marijuana's federal scheduling, a medical and scientific review by HHS is binding on the attorney general's subsequent classification decision.
Taken altogether, the Justice Department picks can be viewed as encouraging from an advocacy standpoint. Garland might not be a champion of reform, but he hasn't taken a stance against legalization and has only defended statutory policies on scheduling.
He certainly can't be compared to President Trump's first attorney general, Jeff Sessions, who is firmly opposed to cannabis policy changes and rescinded Obama-era guidance that gave federal prosecutors priorities when it comes to marijuana enforcement.
And of course, regardless of the Justice Department's position and actions, advocates are more closely following Congress and the executive branch going into 2021. A bill to federally legalize marijuana passed the House last month, and it's expected to be taken up again in the new session.
The chances of that legislation—and other more modest cannabis reform bills—reaching Biden's desk this year are significantly higher now that Democrats have reclaimed control of the Senate and maintain power in the House.
What The New Democratic-Controlled Senate Means For Federal Marijuana Legalization In 2021
Photo courtesy of Philip Steffan.