Civil Rights Groups Push To End Criminalization Of Marijuana And Other Drugs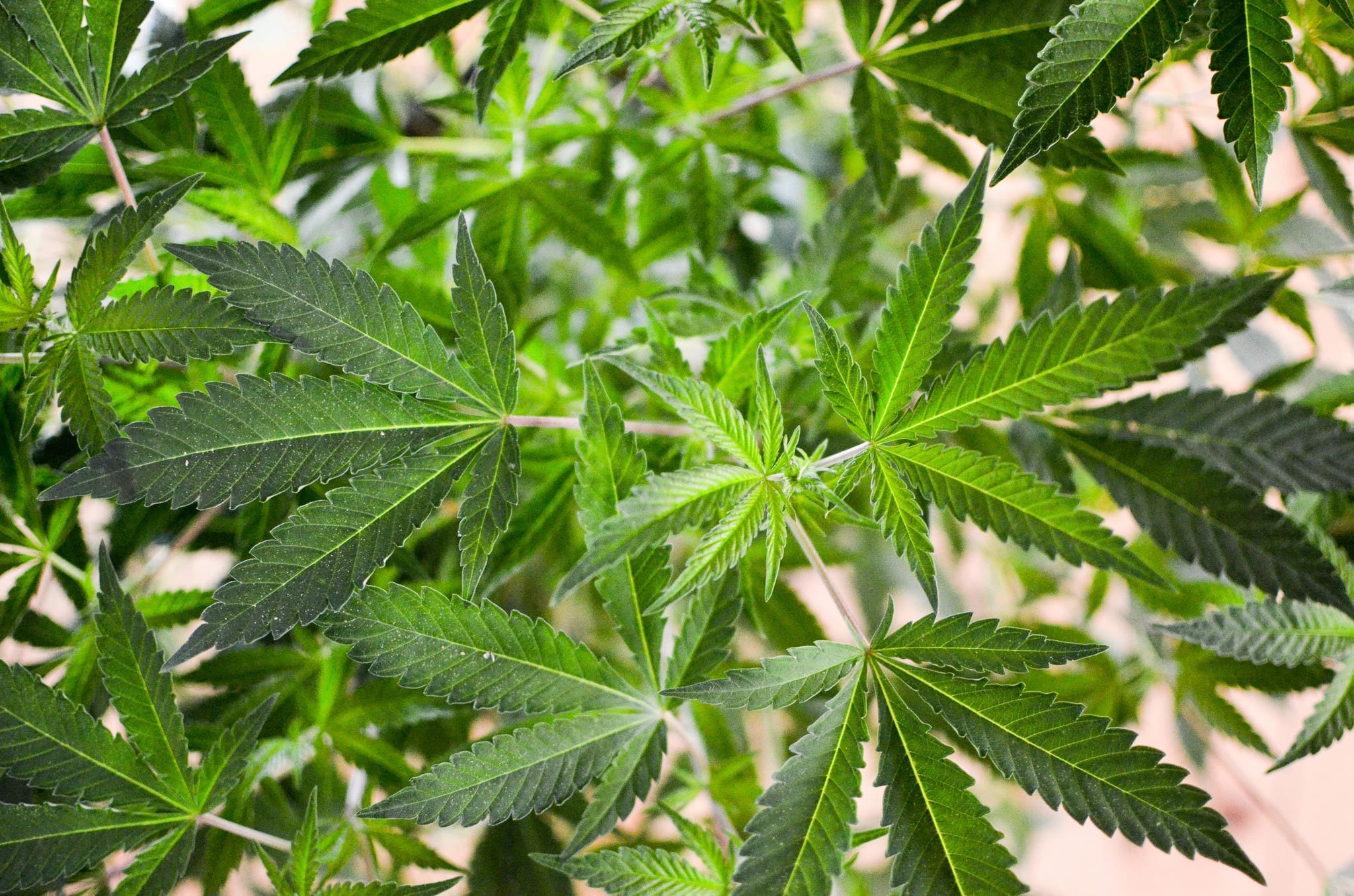 A coalition of more than 100 civil rights groups—including ACLU, NAACP, National Education Association and National Organization for Women—released a criminal justice reform platform for the 2020 elections on Thursday that calls for the legalization of marijuana and supports the "dismantling" of the criminalization of other drugs.
As part of the document's plank on ending the war on drugs, the organizations said states should "legalize marijuana through a racial justice framework that focuses on access, equity, and repairing the damage of prohibition" and the federal government should end cannabis prohibition and "implement marijuana reform through a racial justice lens."
They pointed to a bill recently introduced by House Judiciary Committee Chairman Jerrold Nadler (D-NY) as an example of legalization legislation that would meet their standard.
But because passing such a bill will take time, the coalition said the Justice Department should immediately reinstate Obama-era guidance that directed federal prosecutors to generally stay out of the way of state cannabis law implementation.
The platform, called "Vision for Justice 2020 and Beyond," also encourages decriminalizing possession of all drugs as well as certain trafficking offenses that "over the last 40 years have caused an explosion in our incarcerated population."
But the groups said even simple decriminalization isn't enough and argued that officials should "work toward dismantling the current paradigm of drug criminalization and replacing the current system with a regulatory approach that treats substance use as a public health issue."
That would be achieved through "investments in medical care, mental health care, community empowerment, and other evidence-based wellness practices that reduce overdose deaths, such as syringe and naloxone programs, drug checking, safe consumption spaces, and medication-assisted treatment."
"The failed War on Drugs has devastated thousands of communities, particularly those of color, while overwhelming our jails and prisons. We must immediately end these failed policies and proactively invest in those communities that have been harmed most."
The groups also said that the Drug Enforcement Administration should be overhauled and all federal agencies dealing with drugs should take a public health approach to the issue that focuses on harm reduction and treatment.
Money saved by implementing these reform proposals should be used "to rebuild those communities that have been most damaged by the War on Drugs, including by providing resources to address addiction and other behavioral health issues," the platform states.
In addition to these drug-specific policy positions, the coalition also wants to "dismantle and reverse all harmful policies" of the 1994 crime bill that former Vice President Joe Biden (D) helped author and replace them with a "modern 21st century public safety bill."
Civil asset forfeiture, for-profit prisons, mandatory minimum sentences and the death penalty should also be ended, says the platform, which was shared with presidential candidates.
"The U.S. incarcerates more people than any other developed nation, with more than 6.6 million people under some form of institutionalized restraint—an undue proportion of whom are Brown or Black," Vanita Gupta, president of The Leadership Conference on Civil and Human Rights, which led the 117 groups that signed onto the platform, said in a press release. "We simply cannot live up to the values we profess if we don't end mass incarceration and eliminate the deep racial bias entrenched in the current system."
BREAKING: With @CivRightsCorps & 115 other orgs, we released a platform for the 2020 state & federal elections proposing a vision for transforming our criminal-legal system into one that respects the humanity, dignity & rights of ALL: https://t.co/eJDKby4Tcb #VisionForJustice2020 pic.twitter.com/cV6K2B4R3Q

— The Leadership Conference (@civilrightsorg) September 5, 2019
"We offer this comprehensive roadmap to create a new way to approach public safety, rebalancing spending and prioritizing upfront investments in the communities that most urgently need them," she said. "It is time to remove the stain that has lingered on our democracy as a result of an excessively punitive system. The solutions we offer are actionable tools we can use to begin that process."
The groups also expressed concern about criminal laws targeting poverty, mental health, disability and homelessness.
"All reforms must produce decarceral results and work to end racial and economic inequity," they said. "All reforms, as they shrink the criminal-legal system, must invest resources in those communities that have been most harmed by mass incarceration and mass criminalization."
Voting rights should be restored for those currently and formerly incarcerated, restrictions on things like public housing and employment should be eliminated and misdemeanor convictions should be automatically sealed and expunged, they said. The platform also states that certain felony convictions should be expunged over time.
"Throughout the history of this country, the American system of criminal punishment has been used to perpetuate white supremacy, promote inequality, and control marginalized people," Alec Karakatsanis, founder of Civil Rights Corps, another signee, said. "Vision for Justice lays out actionable policy solutions to begin dismantling those harmful systems and begin meaningful reinvestment in the communities that have been devastated by the system as it stands."
Other signatories include civil rights groups Color Of Change, Drug Policy Alliance, Immigrant Legal Resource Center, Innocence Project, Lambda Legal, Lawyers' Committee for Civil Rights Under Law, MomsRising, National Action Network, National Association of Social Workers, People For the American Way, The Legal Aid Society and The Southern Poverty Law Center.
"The treatment of communities of color in the criminal-legal system is the most profound civil rights crisis facing America in the 21st century," they wrote. "This platform seeks to remove this moral stain on our democracy by offering specific, measurable steps to begin to transform the system."
New Effort Aims To Erase A Quarter Of A Million Marijuana Convictions From Records 
Photo courtesy of Philip Steffan.