As Rhode Island Moves To Legalize Marijuana In 2021, Senate Leaders Back Private Sales Model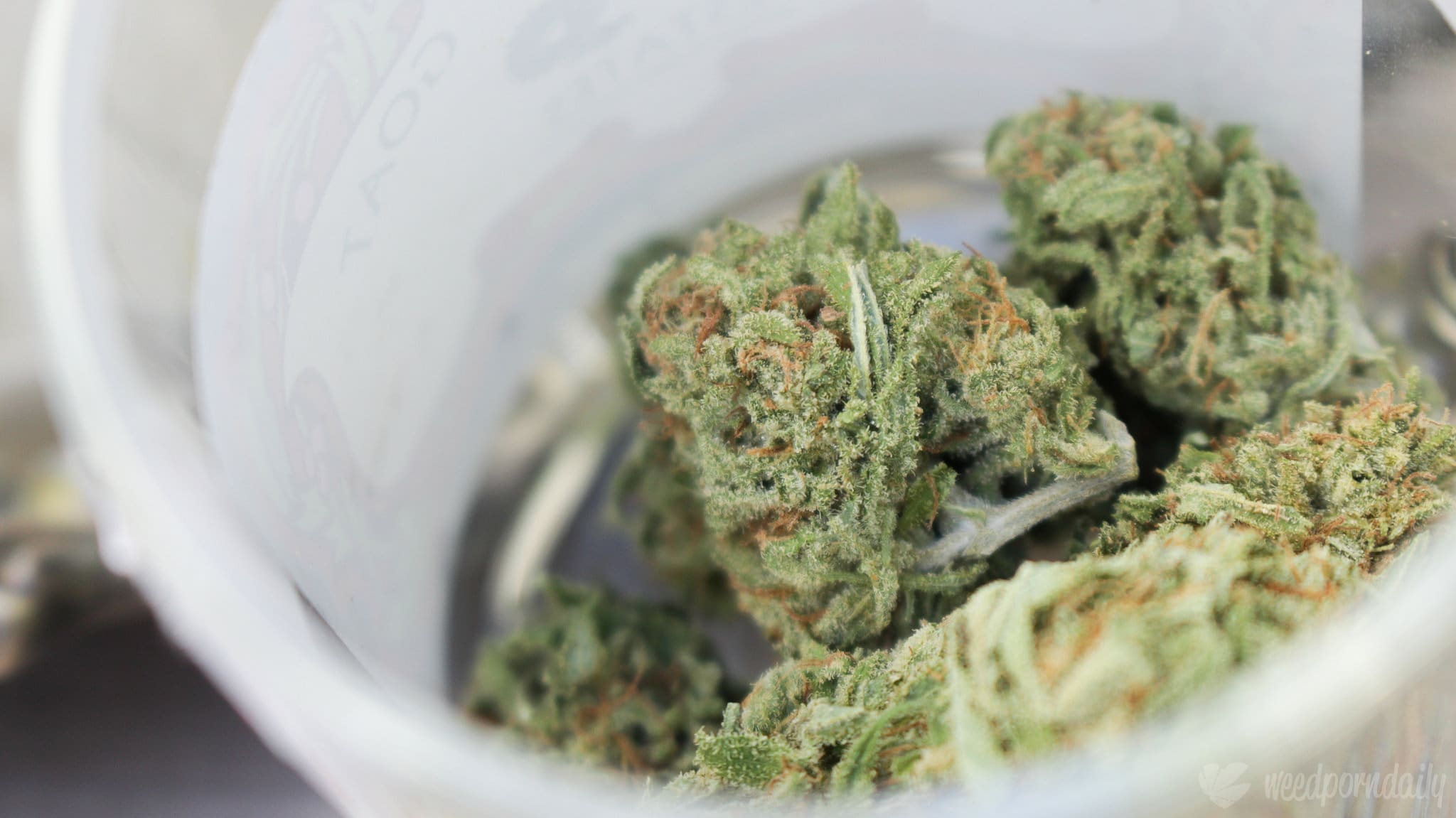 With Rhode Island's governor and legislative leaders all expressing interest in legalizing marijuana next year, one big remaining sticking point is where cannabis products would be sold: through private retailers as is the case in every current legal state or under a first-of-its-kind state-run model proposed earlier this year the governor.
Senate President Dominick Ruggerio (D) said in an interview on Monday with The Providence Journal that he is taking the first steps to formulate a legalization plan by tasking Majority Leader Michael McCaffrey (D) and Sen. Joshua Miller (D) with working out the details for a marijuana bill for the 2021 legislative session, which begins next month.
McCaffrey told the paper he favors a model of private retailers rather than the state-run plan that Gov. Gina Raimondo (D) wants.
The pair's backing of cannabis reform already marks a major shift from just a year ago. In December 2019, Ruggerio said legalization would be difficult to enforce and would "hurt young people," while McCaffrey expressed concerns about how to drug test drivers and how employers would deal handle the change.
"Obviously we have had another year to review the issue," McCaffrey said in Monday's interview. "We are getting a lot of sins from legalizing of marijuana in Massachusetts coming into Rhode Island."
McCaffrey first publicly backed legalizing cannabis last month in a speech during a Democratic caucus event at which his party colleagues renominated him to serve as majority leader.
"The time has come to legalize adult cannabis use," he said at the time. "Our policy of prohibition no longer makes sense with Massachusetts moving towards a robust legalization system. We can create jobs, capture lost tax revenue and fund important social programs going forward."
Miller, the other senator who Ruggerio tapped to lead the legalization charge in the new session alongside McCaffrey, has long been the lead sponsor of cannabis reform legislation.
On the House side, incoming Speaker Joseph Shekarchi (D) said last month that he's "absolutely" open to the idea of cannabis legalization and that his chamber is "very close" to having majority support for the change.
"The governor feels maybe it should be state-run like they do in New Hampshire with the liquor stores," Shekarchi said. "I think maybe we can look at a private model."
At a hearing last month, lawmakers began formal consideration of Raimondo's plan to legalize marijuana and allow only state-run sales, which she originally introduced in a budget proposal last January, prior to the pandemic. The governor has said in the past that the public model "will allow the state to control distribution, prevent youth consumption, and protect public health."
It would also be a first in the United States. Every other state to legalize retail cannabis has licensed private stores to sell the drug.
"Yes, I support the state-run model," Raimondo told the Journal in a separate interview last week, "because from all the work we have done, it is the most controlled way to do it, arguably the safest and the way to maximize state revenue."
Under Raimondo's latest proposal, from January, adults 21 and older would be able to purchase up to an ounce of cannabis at a time and possess up to five ounces total. Unlike most other legal cannabis states, home cultivation would be prohibited, meaning the state-run stores would be the only source of legal marijuana.
The governor's office estimated the model would bring the state more than $20 million in its first year and more as the market matures.
As for legalization in general, the governor said, "it is only a matter of time." Raimondo first included a legalization proposal in an earlier 2019 budget request, though that proposal did not include the state-run provision that's in her most recent one.
Raimondo's endorsement of marijuana legalization—and her plan for how to do it—came months before that of most top lawmakers in the state, but her support for the policy change is relatively recent. Only a year before first proposing legalization, the governor had been reluctant to take a clear stance on the issue.
After an election last month where U.S. voters passed every state-level drug reform measure put before them, including in New Jersey, where more than two-thirds of voters approved marijuana legalization, other Rhode Island officials are experiencing a similar shift.
"I remember many years ago we would have trouble finding people cosponsoring it," incoming House Majority Leader Christopher Blazejewski (D) said last month. "Now we have the Senate leader and a Senate president seemingly fully endorsing it, so it's an issue that's really come a long way."
Rhode Island's neighbor to the north, Massachusetts, legalized marijuana through a 2016 voter initiative. Lawmakers in the state's only other next-door neighbor, Connecticut, are set to consider legalization next year. A top lawmaker there said last month he intend to put a constitutional amendment to voters in 2022 if colleagues reject a legalization bill in the coming session. He too pointed to Massachusetts as a reason for reconsidering the issue, noting that legal access to marijuana products for Connecticut residents was just a short drive away.
"Folks literally take something called a car," incoming House Speaker Matt Ritter (D) said at a press conference, "and they drive in their car and they buy it."
Civil Rights Groups Push New Jersey Governor To Pardon People For Marijuana
Photo courtesy of WeedPornDaily