Rhode Island Lawmakers Say Marijuana Legalization Has Momentum For 2021 During Senate Hearing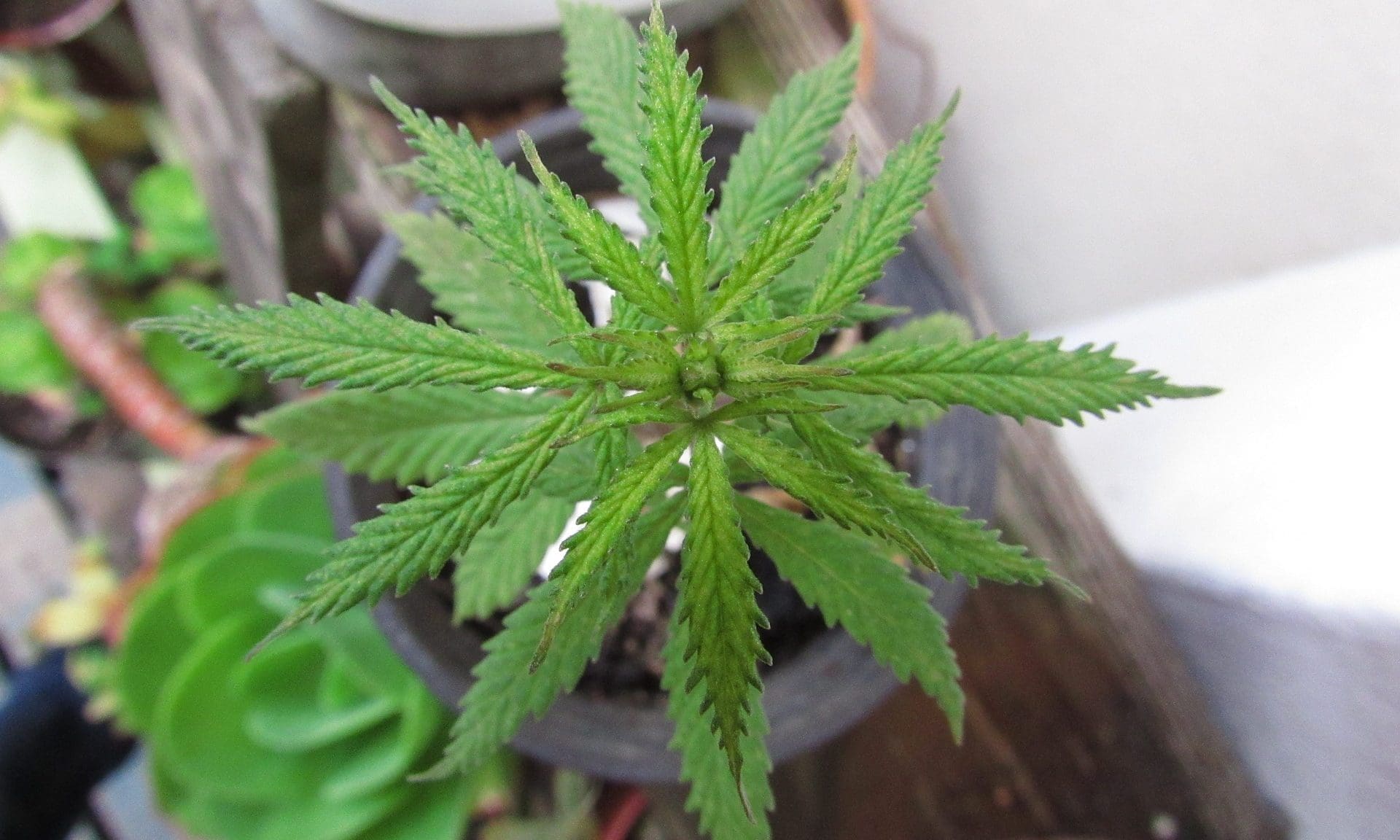 Rhode Island lawmakers this week began considering a plan that would legalize marijuana in the state, returning to a proposal put forward by Gov. Gina Raimondo (D) back in January, before the coronavirus pandemic began.
The governor's recommendation, offered through her annual budget, would keep the legal cannabis industry under government control, with state-run shops and a ban on home cultivation. While several lawmakers expressed skepticism about a state-run industry during a Wednesday hearing, members generally acknowledged that momentum is building toward legalization in one form or another.
"I certainly do think we'll act on the issue, whether it's more private or more state," Sen. Ryan Pearson (D) told local television station WPRI. "I'm optimistic to take this up early in the next session."
Pearson is the incoming chairman of the Senate Finance Committee, which considered the legalization proposal at the hearing. He predicted the committee will formally take up the idea of marijuana legalization in January instead of waiting until June to put the measure in the 2021–22 budget.
Watch the committee discuss marijuana legalization, around 25:30 into the video below:
Raimondo's legalization proposal was originally included in her pre-pandemic budget plan, but the General Assembly never passed spending legislation for the current fiscal year and instead the state has continued operating at current funding levels.
Earlier this week, incoming House Speaker Joseph Shekarchi (D) said he's "absolutely" open to the idea of cannabis legalization, adding that the House is "very close" to having majority support for the policy change.
Rep. Christopher Blazejewski (D), the incoming House majority leader, said the issue has become mainstream in recent years.
"I remember many years ago we would have trouble finding people cosponsoring it," he said. "Now we have the Senate leader and a Senate president seemingly fully endorsing it, so it's an issue that's really come a long way."
Many lawmakers, however, are still skeptical of the governor's proposal to have the legal marijuana industry be state-run.
"I know that some people think it should be left to the current cultivators, the current dispensaries," Shekarchi said in an interview last week. "The governor feels maybe it should be state-run like they do in New Hampshire with the liquor stores. I think maybe we can look at a private model."
So far every state to have launched a retail cannabis market has adopted a private model, with state regulators granting business licenses to individual companies. The only other example of a government-owned cannabis retailer in the U.S. so far is a small city-run shop in Washington State.
As Raimondo's budget proposal argues, Rhode Island running the industry "will allow the state to control distribution, prevent youth consumption, and protect public health." The governor also estimated the model would bring in millions in state revenue: $21.8 million in fiscal year 2020, $21.1 million in 2021 and $39.6 million in 2022. Revenue is projected to grow at 3 percent annually each year after that.
Here's Dr. Nicole Alexander-Scott's testimony tonight in favor of Gov. Raimondo's marijuana legalization plan. Calls it "proactive" instead of reactive because it strictly regulates the drug pic.twitter.com/qZcTJLn27v

— Steph Machado (@StephMachado) November 18, 2020
Under the proposal, adults 21 and older would be able to purchase up to an ounce of cannabis at a time and possess up to five ounces total. Unlike nearly every other legal cannabis state, home cultivation would be prohibited.
Lawmakers have noted that legalization in other states has put pressure on Rhode Island to take action. "Our policy of prohibition no longer makes sense with Massachusetts moving towards a robust legal system," state Sen. Michael McCaffrey (D) said this month.
Voters in New Jersey also voted to legalize cannabis for adult use in this month's election—one of five states on Election Day to legalize marijuana in some form.
The legalization victories on Election Day appear to have galvanized legalization efforts in nearby states. Connecticut Gov. Ned Lamont (D) said that New Jersey's vote intensifies the need to enact the policy change in his own state. Doing so, he said, could cut down on unnecessary travel—and resulting spread of coronavirus—from his constituents traveling to nearby legal markets to buy marijuana.
New York Gov. Andrew Cuomo (D), meanwhile, recently said the time is "ripe" to legalize cannabis in his own state in the coming year. Cuomo put the issue in his budget proposals for the past two years but has so far failed to get it across the finish line.
Read budget documents and presentations about legal cannabis from the governor's office below:
Rhode Island Marijuana Hear… by Marijuana Moment
Rhode Island Marijuana Hear… by Marijuana Moment
New Jersey Assembly Committee Passes Marijuana Sales Bill Despite Pushback From Equity Advocates