Arizona Governor Slams Marijuana Legalization Ballot Measure In Voter Pamphlet Argument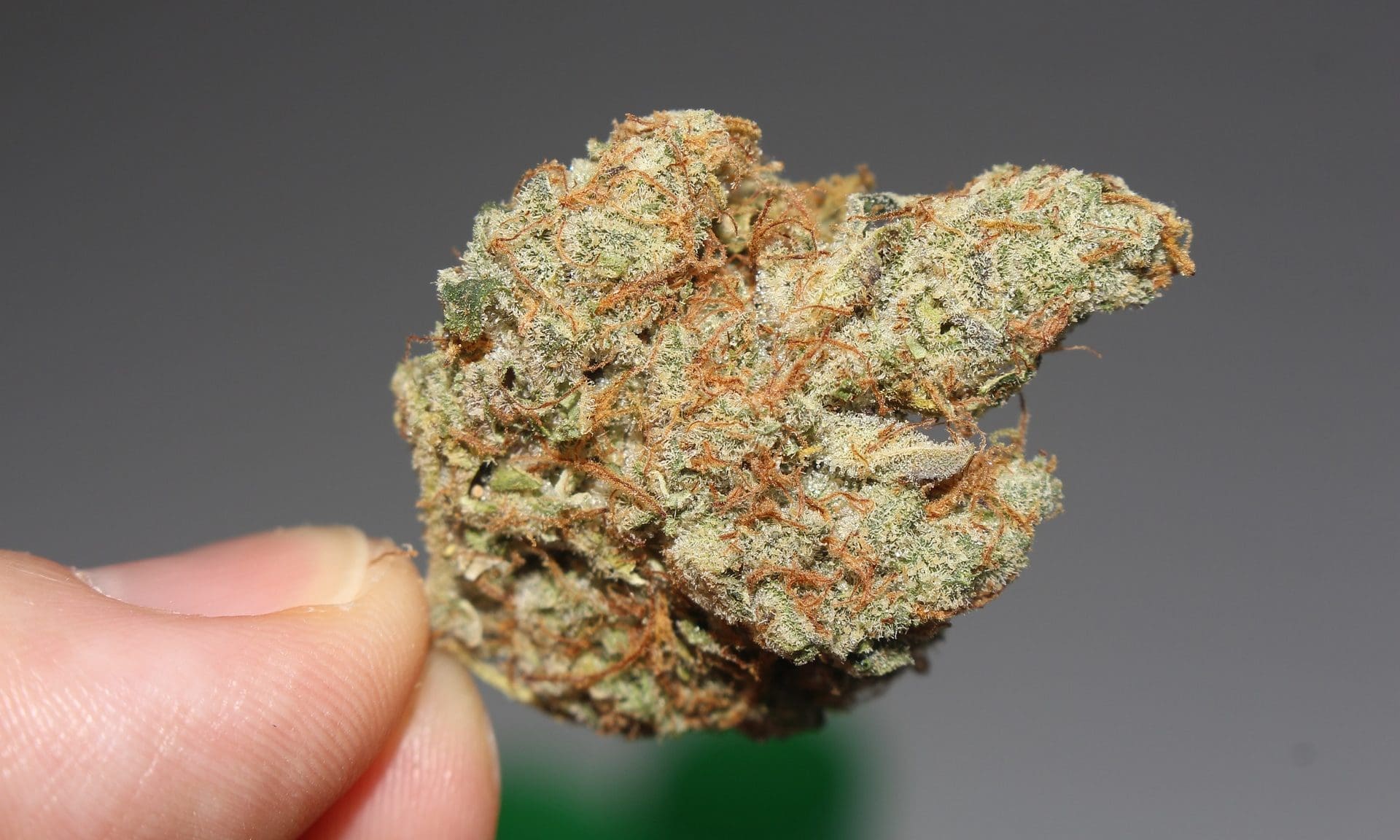 Ahead of what's shaping up to be a contentious campaign season around marijuana in Arizona, Gov. Doug Ducey (R) and other opponents are claiming that legalization would unleash a host of public health hazards on the state.
In an official voter guide argument published on Monday against a proposed initiative that's likely to be on the November ballot, the governor called legalizing cannabis "a bad idea based on false promises."
"We know from states that have fully legalized marijuana that it has real consequences: more deaths on highways caused by high drivers, dramatic increases in teen drug use, and more newborns exposed to marijuana," Ducey claimed in his comments.
It's not yet certain whether the legalization proposal, from Smart and Safe Arizona, will make it to the ballot. County officials have until August 7 to validate hundreds of thousands of signatures submitted by activists last month. But on Monday afternoon, the Arizona secretary of state's office published arguments submitted both for and against the measure, including a handful from elected officials.
The arguments, which will be printed and mailed to registered voters, give a taste of what's to come during the mounting fight over legalization in the weeks leading up to Election Day.
As with politics in general in 2020, expect considerable disagreement over basic facts. For instance, Ducey's argument that cannabis legalization has led to "dramatic increases in teen drug use" seems at odds with available evidence. Even according to legalization opponents, such as the federal government's High Intensity Drug Trafficking Area (HIDTA) program, teen use rates have actually gone down since the end of prohibition for adults.
In a presentation last month to North Dakota lawmakers, who themselves are considering whether to legalize marijuana, the Colorado-based deputy coordinator of the federal National Marijuana Initiative acknowledged that data from government drug use surveys show that Colorado saw a general decline in the number of teens using marijuana after the state enacted legalization.
Another of Ducey's claims, that Colorado has a particularly high rate of teen cannabis use compared to other states, is true. But his submission fails to mention that was also true during the years before legalization.
Ducey wasn't the only official to argue that legalization would increase teen consumption in the new official ballot arguments pamphlet. State Sen. Sine Kerr (R) wrote that she was "deeply saddened by the prospect of how this initiative would harm children."
"Kids would become easy prey for an industry hungry to create a new generation of users," Kerr argued, noting that legal products would include vape pens and edible products such as gummies, cookies and candy, which she implied would appeal to children. (Gummy bears would be banned due to a provision forbidding animal-shaped products.)
"The industry will succeed in hooking too many of our kids and stealing their potential early," she wrote.
Other common arguments against the proposal centered on the increased risk of impaired driving, fears of unbridled advertising by the commercial cannabis industry and economic impacts resulting from unmotivated employees or worker impairment.
"In Arizona, positive marijuana workplace tests have nearly tripled over the past eight years since legalization of medical marijuana," wrote Yavapai County Attorney Sheila Polk, an outspoken cannabis opponent. "Workplaces with higher rates of drug use have employees that are less productive, suffer higher absenteeism, and have more accidents."
Polk, whose office prosecutes cannabis cases, also downplayed the impact that legalization would have on the criminal justice system.
"As for their argument that legalizing recreational pot will empty our prisons? Not a single state has seen a reduction in prison population because of legalization," she argued. "This is because, contrary to the myth, our prisons are not filled with people serving time for marijuana possession."
Legalization supporters, however, point to Polk's own office as a reason to reform marijuana laws. In recent years, Polk famously filed felony charges against a black medical cannabis patient for possessing a small amount of marijuana concentrate purchased legally from a dispensary. Critics accused Polk's office of exhibiting racial bias in the case.
Advocates for the proposed legalization measure, meanwhile, said in ballot arguments that the initiative takes a relatively measured, sensible approach by taxing and regulating marijuana rather than handling it as a criminal matter.
"The war on drugs failed," wrote Chad Campbell, chair of Smart and Safe Arizona, the organization behind the proposed ballot measure. "Marijuana is safest when it's sold in a taxed, tested and regulated environment—not on a street corner."
The campaign says legalization will also bring in at least $300 million in tax revenue that can be used to support things like education, public health, infrastructure and safety. Penalties for driving under the influence of marijuana would go up under the proposal, and millions of dollars in funding would be funneled toward drug treatment and mental health programs.
As for youth use, organizers argue, "we know a well-regulated, licensed, legal environment is the best way to keep marijuana out of the hands of children—period. We set the legal age at 21, limited potency, required childproofed packaging, required products to be unattractive to kids and forbade advertising to youth."
The state's voters narrowly defeated a legalization measure in 2016, but a poll released last month indicates the current initiative is on the path to being approved. The survey found that more than 6 in 10 Arizona voters saying they support legalizing marijuana.
Another supporter, former Gov. Fife Symington (R), who served from 1991 to 1997, wrote in his argument that voters "must constantly re-evaluate our policies in the face of new evidence."
"Today the evidence is overwhelmingly clear: criminalizing law-abiding citizens who choose to responsibly consume marijuana is an outdated policy that wastes precious government resources and unnecessarily restricts individual liberty," he said. "A far more logical approach would be to respect the rights of adults to choose to consume marijuana while taxing and regulating its production and sale."
The proposal imposes significant penalties for selling marijuana products to minors, Symington wrote, allows law enforcement to target drivers who demonstrate impairment and allows employers to maintain a drug-free workplace.
"Finally, and perhaps more importantly," he wrote, "it frees up law enforcement to deal with more serious issues that actually jeopardize public safety."
Perhaps the most balanced ballot argument submitted over the measure came from Will Humble, executive director of the Arizona Public Health Association, who said the proposition "poses public health risks and benefits." Humble's statement, which identifies what he said are both risks and benefits of legalization, is printed twice—once alongside ballot arguments against legalization, and again next to arguments in support of it.
One one hand, Humble argued, ending felony charges for cannabis possession would reduce mental, physical and economic impacts for individuals and families. "Incarceration and felony convictions for marijuana offenses have multigenerational social, economic, and health impacts that have been disproportionately thrust on communities of color," Humble wrote, "because they are more likely to be arrested for and convicted of marijuana offenses."
Humble noted the measure also includes provisions to regulate and test cannabis products, support evidence-based public health programs and prevent sales to minors—although he acknowledged those efforts won't eliminate all risks, which he said include "impaired neurological development from use in adolescence, increased visits to emergency rooms from marijuana intoxication or accidental ingestion by children, adverse birth outcomes from maternal use, and injuries caused by impaired driving or workplace use."
Humble argued that if voters choose to pass the measure, regulators should be prepared to take the new legal sector seriously.
"If the Act passes," he wrote, "we urge the state to use its full regulatory authority to enforce purchasing age-limits, packaging and potency standards, regulate advertising and place of use restrictions, enact workplace use policy requirements, and solidify motor vehicle operation restrictions and penalties. Arizona officials should also partner with state universities to analyze and publish data on its public health impacts."
Read the arguments for and against the Arizona legal marijuana measure below:
Arizona Marijuana Legalizat… by Marijuana Moment on Scribd
Louisiana Law Allowing Medical Marijuana For Any Debilitating Condition To Take Effect
Indiana GOP Lawmaker Plans Medical Marijuana Bill As Democrats Push Full Recreational Legalization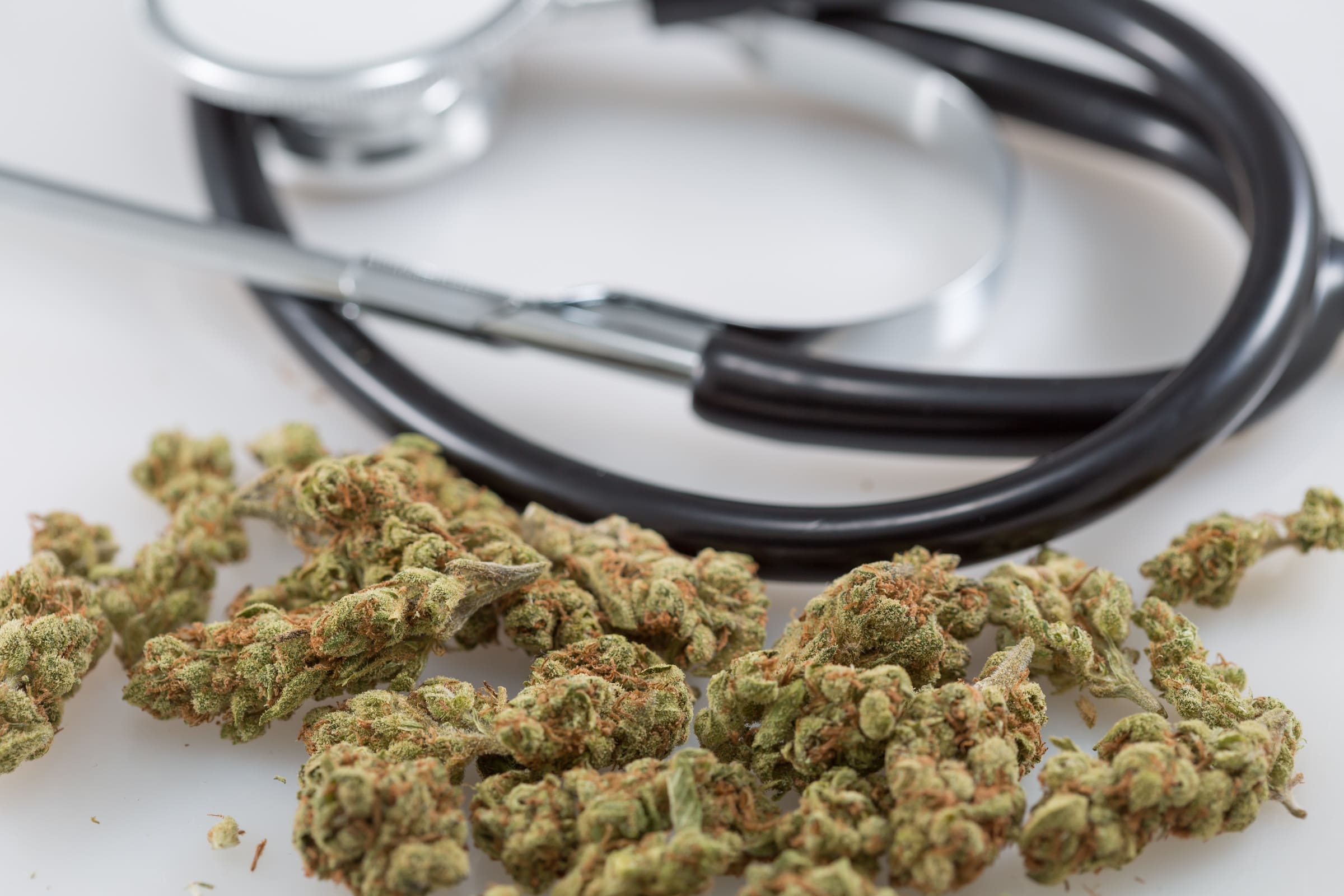 "It polls higher than any other issue. We've seen 38 other states step up and do the right thing for their citizens. We know it saves lives. We know it offers a better quality of life."
By Margaret Menge, The Center Square
Democrats in Indiana have launched a campaign to legalize marijuana in the state and appealed to business-friendly Republicans to join to help the state's economy.
There is some support from Republicans.
"I have a medical cannabis bill ready to go," Rep. Jim Lucas, R-Seymour, said.
He said the bill will be similar to the one he introduced in the last session of the Indiana General Assembly, which would permit the use of medical marijuana by people with "serious medical conditions" as determined by a doctor, and would permit the "cultivation, testing, processing, transportation and dispensing" of medical marijuana by people who hold a valid permit issued by the state.
It also would put the Indiana Department of Health in charge of implementing and enforcing the medical marijuana program.
Indiana is one of just a handful of states that has not legalized medical marijuana.
"It polls higher than any other issue," Lucas said. "We've seen 38 other states step up and do the right thing for their citizens. We know it saves lives. We know it offers a better quality of life."
In 2016, the national American Legion, which is based in Indianapolis, called on Congress to remove marijuana from Schedule I of the federal Controlled Substances Act and reclassify it to "recognize cannabis as a drug with potential medical value."
The Legion has also pushed for more research to be done on marijuana related to its potential in treating post-traumatic stress disorder and traumatic brain injury among veterans of the wars in Iraq and Afghanistan, in particular.
The Indiana American Legion, however, has not taken a position on the issue, and did not discuss the bill Lucas introduced in the last session, spokesperson Josh Marshall said.
He said the issue would have to be reviewed by the organization's executive committee before any action were taken on the issue in the upcoming session of the legislature, which begins January 3.
Meanwhile, Indiana Democrats are pushing to get the issue on the table.
Rep. Sue Errington, D-Muncie, is set to lead a "community talking circle" at a pizza place in Muncie today to hear from the public about legalizing medical marijuana.
"The reality is that medical cannabis is becoming an accepted and preferred method of treatment throughout the country," Errington said in a statement from the Indiana House Democratic Caucus on November 29. "Medical cannabis is a safe, non-addictive alternative to opioids that could benefit Hoosiers who live with chronic pain and anxiety disorders, including our brave veterans who struggle with post-traumatic stress disorder. Those who have sacrificed so much for our state deserve an effective treatment for their pain, rather than a potential criminal record."
Republicans hold a supermajority in both houses of the legislature and hold every statewide office. But legislative leaders—some of them—have appeared more open on the issue in recent years.
In 2018, the Republican floor leader in the Indiana House of Representatives, Rep. Matt Lehman, R-Berne, authored a resolution calling for an interim study committee to research medical marijuana.
"Hoosiers rightfully want to know what direction Indiana will take," he said at the time. "I believe it is wise of policymakers to carefully gather public and professional input."
Lehman told Fox59 last month that he thinks there's "always room for discussion" about medical marijuana, but that he thought the federal government would have to act first, before Indiana takes action.
This story was first published by The Center Square.
DEA Backs White House Plan To Streamline Research On Marijuana, Psychedelics And Other Schedule I Drugs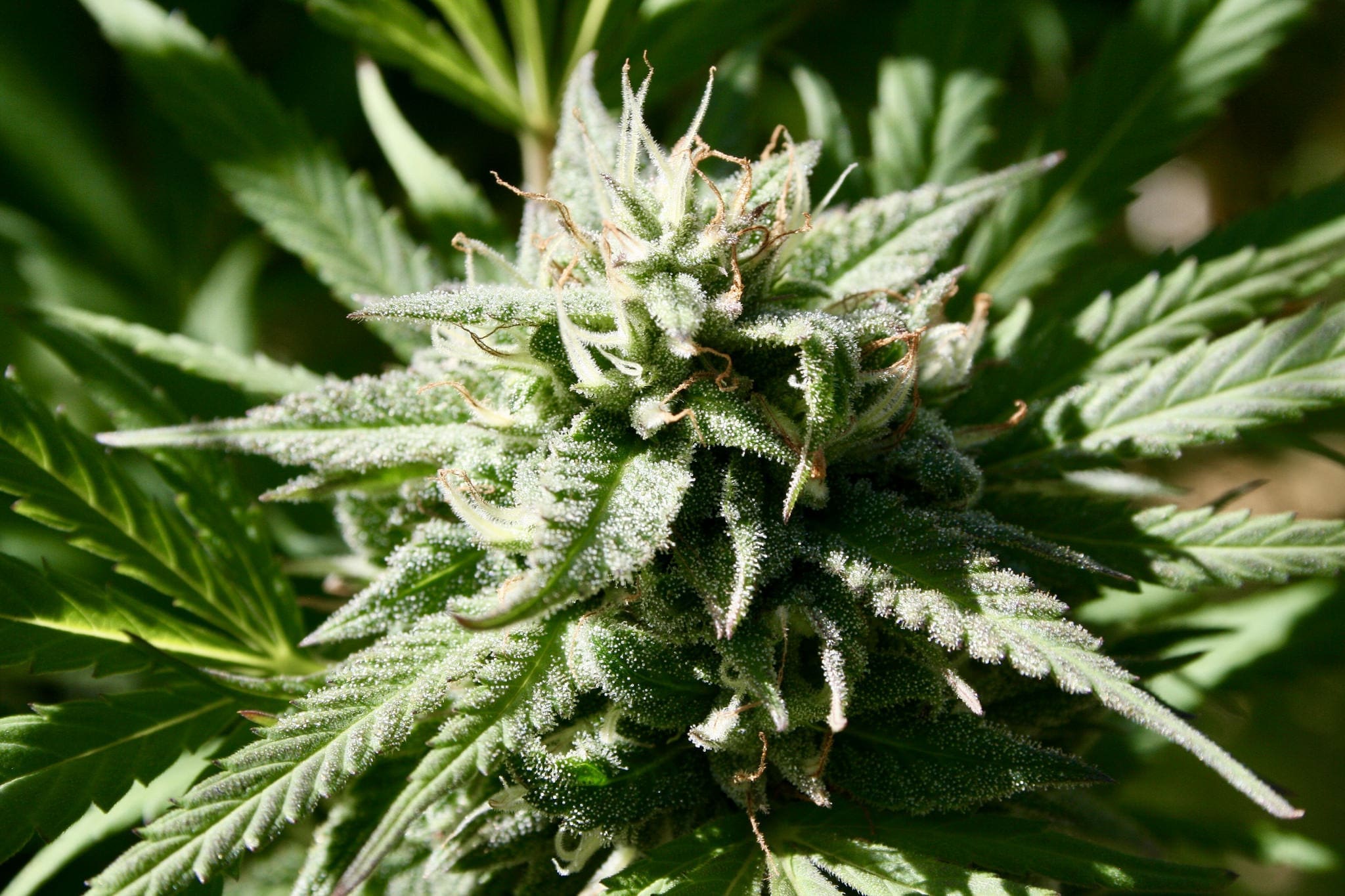 The Drug Enforcement Administration (DEA) and National Institute On Drug Abuse (NIDA) say they are in favor of a White House proposal to streamline the process of researching Schedule I drugs like marijuana and certain psychedelics.
The agencies testified at a House Energy and Commerce subcommittee hearing on Thursday, expressing support for the Office of National Drug Control Policy (ONDCP) research plan. While the focus of the meeting was mostly on a controversial move to strictly classify fentanyl-related substances, the Biden administration proposal's research components would also help address concerns within the scientific community about the difficulty of studying other Schedule I drugs.
DEA said in written testimony that "expanding access to Schedule I research is a critical part of DEA's mission to protect public safety and health."
"It is critical that the scientific and medical community study Schedule I substances, as some may turn out to have therapeutic value," DEA Principal Deputy Administrator Louis Milione said. "DEA supports the administration's legislative proposal's expansion of access to Schedule I research. DEA looks forward to continuing to work with the research community and our interagency partners to facilitate Schedule I research."
In general, what the administration is proposing is to align the research requirements for Schedule I drugs with those of less-restricted Schedule II drugs. Scientists and lawmakers have consistently pointed out that the existing rules for studying Schedule I controlled substances are excessively burdensome, limiting vital research.
Rather than having each scientist involved in a Schedule I drug study obtain DEA registration, ONDCP wants to make it so multiple researchers at a given institution would be allowed to participate under a single registration. The administration also proposed a policy change where a research institute with studies taking place over multiple locations would only require one overall registration instead of needing to have a specific one for each site.
Another change would allow certain researchers to move ahead with conducting their studies after submitting a notification to the Department of Justice instead of waiting for officials to affirmatively sign off on their proposals. ONDCP's plan would also waive the requirement for additional inspections at research sites in some circumstances and allow researchers to manufacture small amounts of drugs without obtaining separate registrations. The latter component would not allow cultivation of marijuana, however.
"Even experienced researchers have reported that obtaining a new Schedule I registration, adding new substances to an existing registration, or getting approval for research protocol changes is time consuming," NIDA Director Nora Volkow said in her testimony. "Unlike for Schedule II through V substances, new and amended Schedule I applications are referred by the DEA to the HHS for a review of the protocol and a determination of the qualifications and competency of the investigator."
"Researchers have reported that sometimes these challenges impact Schedule I research and deter or prevent scientists from pursuing this critical work," she said.
In an interview last week, Vokow said that even she—the top federal official overseeing drug research—is personally reluctant to conduct studies on Schedule I substances like marijuana because of the "cumbersome" rules that scientists face when investigating them.
When ONDCP first announced its proposed Schedule I policy changes in September, some experts tempered expectations about the practical effects of aligning Schedule I and Schedule II applications. The difference is largely a matter of extra paperwork for the more restrictive category, they contend.
Regardless, several lawmakers who attended Thursday's subcommittee hearing expressed enthusiasm about the prospects of these policy changes.
"I'm particularly interested in eroding existing barriers of federal law that limit researchers at academic medical centers from studying Schedule I substances," Rep. Doris Matsui (D-CA) said. "So I'm grateful that our research agencies are working to find effective solutions."
Rep. Tony Cárdenas (D-CA) also weighed in, saying that "we all agree that the current scheduling classification system has made it very difficult for scientists to research the effects of scheduled compounds, which may have medicinal properties."
"For example, we know that compounds in marijuana have legitimate and beneficial medical uses, despite it being Schedule I," he said. "So I'm encouraged to see that efforts are being made to allow researchers to study the effects of various compounds. In this proposal."
ONDCP's intent to streamline research into Schedule I drugs has been notable and seems to be part of a theme that developed within the administration.
For example, DEA has repeatedly proposed significant increases in the production of marijuana, psilocybin and other psychedelics for research purposes, with the intent of aiding in the development of new federally approved therapeutic medications.
NIDA's Volkow told Marijuana Moment in a recent interview that she was encouraged by DEA's prior proposed increase in drug production quota. She also said that studies demonstrating the therapeutic benefits of psychedelics could be leading more people to experiment with substances like psilocybin.
But while the production developments are promising, advocates are still frustrated that these plants and fungi remain in the strictest drug category in the first place, especially considering the existing research that shows their medical value for certain conditions.
There has been at least one recent development in the fight to modernize marijuana research. President Joe Biden signed a massive infrastructure bill last month that includes provisions aimed at allowing researchers to study the actual cannabis that consumers are purchasing from state-legal dispensaries instead of having to use only government-grown cannabis.
But that's just one of numerous research barriers that scientists have identified. A report that NIDA recently submitted to Congress stressed that the Schedule I status of controlled substances like marijuana is preventing or discouraging research into their potential risks and benefits.
A federal appeals court recently dismissed a petition to require the DEA to reevaluate cannabis's scheduling under the Controlled Substances Act. However, one judge did say in a concurring opinion that the agency may soon be forced to consider a policy change anyway based on a misinterpretation of the therapeutic value of marijuana.
Meanwhile, DEA has given hemp businesses that sell delta-8 THC products a boost, with representatives making comments recently signaling that, at the federal level at least, it's not a controlled substance at this time.
Separately, the Washington State attorney general's office and lawyers representing cancer patients recently urged a federal appeals panel to push for a DEA policy change to allow people in end-of-life care to access psilocybin under state and federal right-to-try laws.
White House Pressed To Mediate Marijuana Finger-Pointing Between DEA And HHS
Photo courtesy of Brian Shamblen.
Ohio GOP Lawmakers File New Marijuana Legalization Bill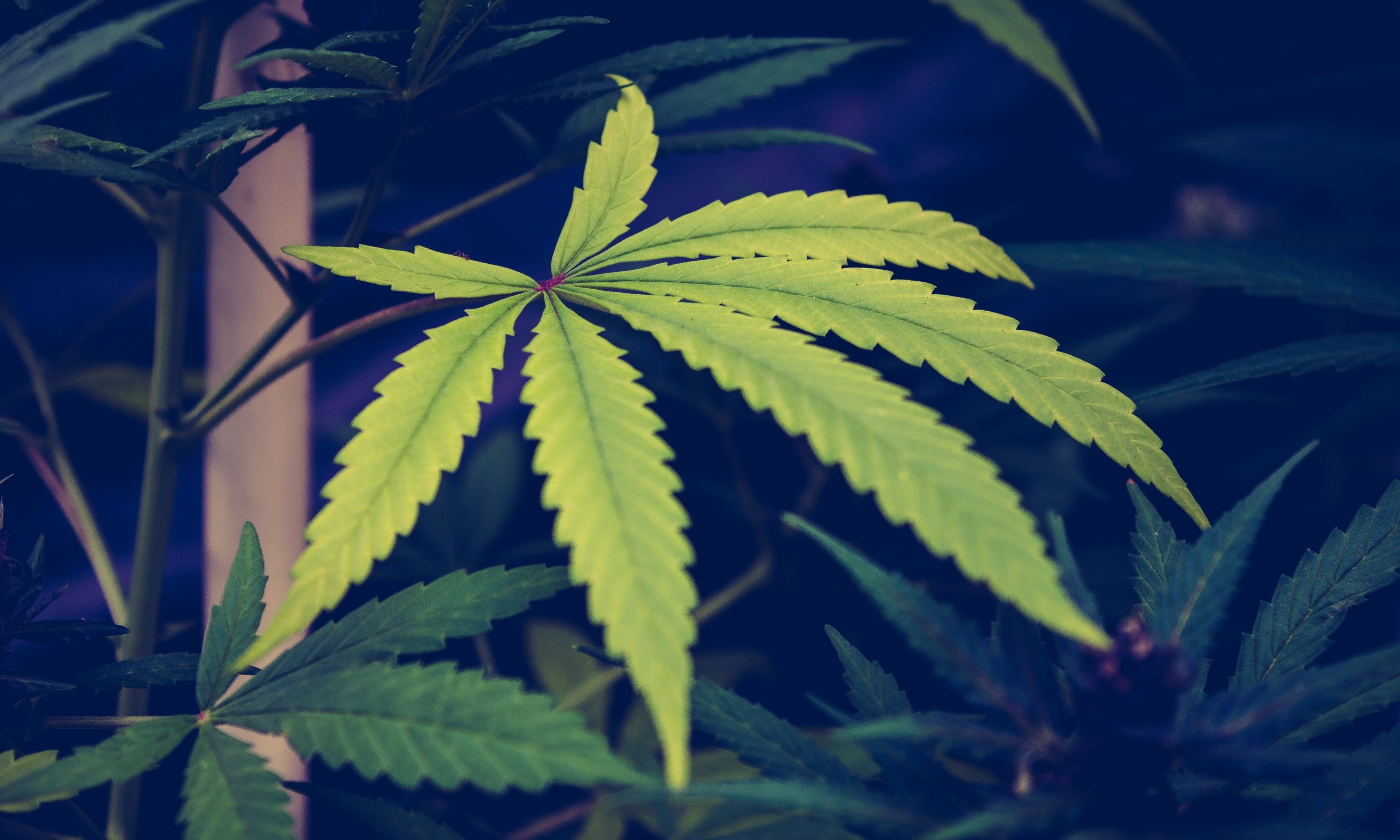 A pair of Ohio Republican lawmakers on Thursday filed a bill to legalize marijuana in the state. The move comes as activists are nearing completion of the first phase of their signature drive for a cannabis legalization initiative.
Reps. Jamie Callender (R) and Ron Ferguson (R) first announced their plan to push the legislative reform proposal in October and circulated a co-sponsorship memo to build support for the measure. Now they're moving ahead with formal introduction of the "Ohio Adult Use Act."
The bill would allow adults 21 and older to purchase and possess up to 50 grams of cannabis. They could also grow up to six plants, only three of which could be mature, for personal use.
Gifting up to 25 grams of marijuana between adult consumers without remuneration would also be permitted.
Adult-use cannabis products would be taxed at 10 percent. After covering administrative costs, tax revenue would be distributed as follows: 50 percent to the state general fund, 25 percent to combat illicit drug trafficking and 25 percent for substance misuse treatment programs.
The state Department of Commerce would be responsible for regulating the new adult-use marijuana and existing medical cannabis program and issuing business licenses through a new Division of Marijuana Control.
Regulators would be limited to approving one retail cannabis dispensary license per 60,000 residents in the state up until January 1, 2027. After that point, the department would would be required to review the program on "at least a biennial basis" to see if more licensees are needed.
The legislation does not contain specific provisions to promote social equity by expunging prior cannabis convictions or prioritizing licensing for communities most impacted under prohibition. That's despite Callender saying in October that there would be a pathway for expungements "for folks that have prior convictions that would be not illegal after the passage of this bill."
A spokesperson in the lawmaker's office told Marijuana Moment that while those components weren't included in this introduced version, "it is still the plan to add any needed language on the subject once we get it to committee."
"Conversations on modifications are continuing but with Thanksgiving here and the end of the year approaching, we wanted to get the ball rolling with introduction," he said.
—
Marijuana Moment is already tracking more than 1,200 cannabis, psychedelics and drug policy bills in state legislatures and Congress this year. Patreon supporters pledging at least $25/month get access to our interactive maps, charts and hearing calendar so they don't miss any developments.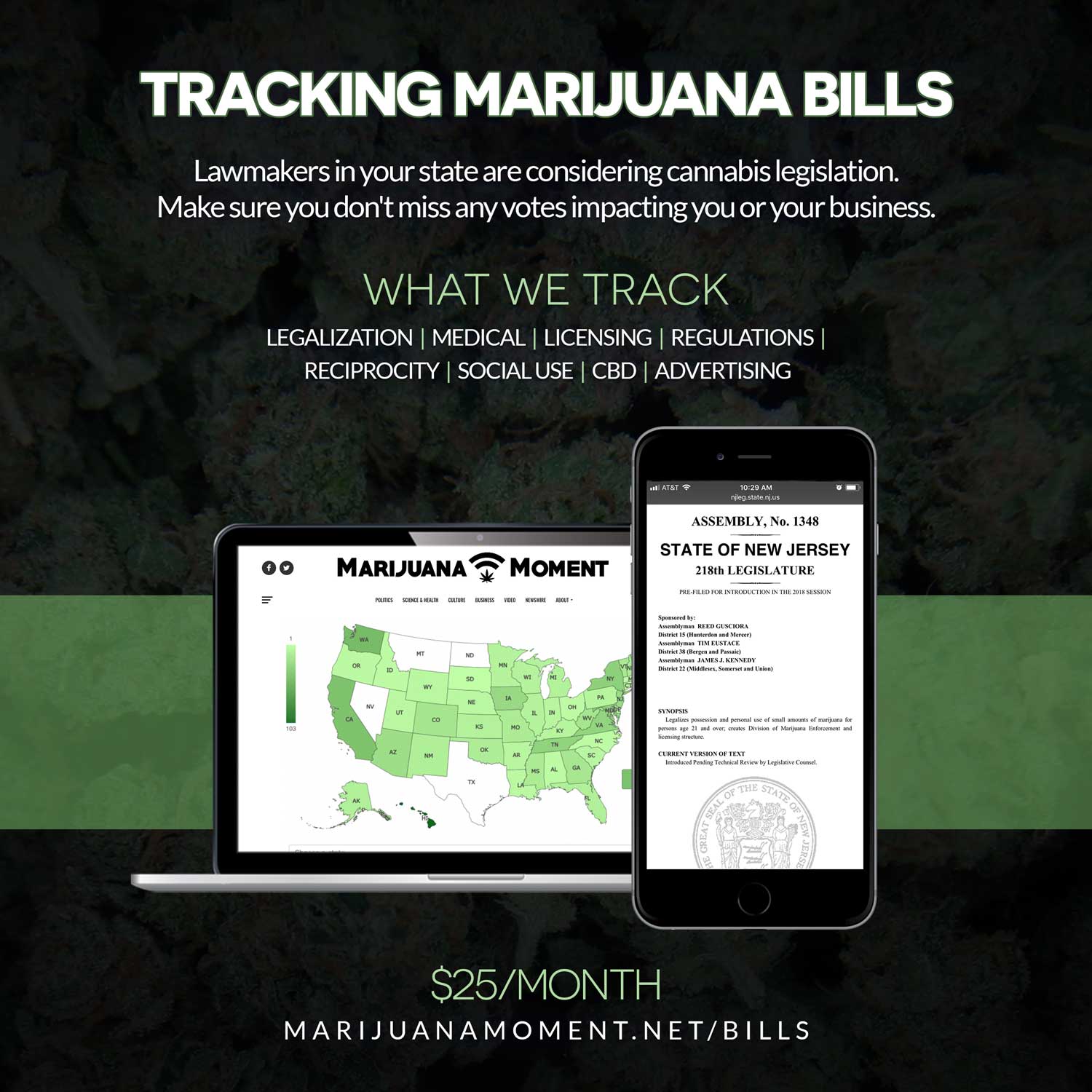 Learn more about our marijuana bill tracker and become a supporter on Patreon to get access.
—
There is at least one equity-related provision to require regulators to conduct a study prior to issuing adult-use licenses "to determine whether there has been prior discrimination in the issuance of marijuana-related licenses in this state, including whether the effects of marijuana prohibition have contributed to a lack of participation by racial or ethnic minorities in the medical marijuana industry in this state."
If the study does find evidence of discrimination, the department "shall take necessary and appropriate actions to address and remedy any identified discrimination when issuing licenses."
Under the bill, employers would still be able to enforce anti-drug policies without accommodating workers who use cannabis in compliance with the state law.
The measure would also expand the amount of acreage that licensed cultivators could use to grow cannabis from what is allowed now under the medical marijuana program.
Further, the legislation includes a section that would have the state formally endorse a congressional bill to deschedule marijuana that's sponsored by Rep. Dave Joyce (R-OH).
A separate state legalization bill that was the first of its kind to be introduced in the Ohio legislature earlier this year would similarly legalize the possession, sale and cultivation of cannabis by adults. It's being championed by Reps. Casey Weinstein (D) and Terrence Upchurch (D), and it does include expungement provisions.
A recent legislative survey found that Republican lawmakers in the state are more supportive of legalizing marijuana than their Democratic colleagues are.
But leadership in the legislature, as well as Gov. Mike DeWine (R), will likely present obstacles for any recreational legalization bill that advances.
House Speaker Robert Cupp (R) laughed when he was asked about Callender's legislation after its initial announcement, though he added, "Let's just see where it goes. I haven't read it yet."
Callender said that although Republican legislative leaders and the governor are not yet on board, "there is more bipartisan support than most people would think."
Meanwhile, Ohio activists recently said that they would have enough signatures to force the legislature to consider legalizing marijuana by the end of November. And Weinstein said he feels the citizen-led effort could help build momentum for a legislative approach to ending prohibition.
While it's only been a few months since Ohio officials cleared the campaign to collect signatures for its measure, Coalition to Regulate Marijuana Like Alcohol spokesperson Tom Haren said that the initial wave of signature gathering "will be completed probably about the end of November." There's yet to be an announcement as to whether they succeeded in that timeline.
The measure that legislators would then be required to consider would legalize possession of up to 2.5 ounces of cannabis for adults 21 and older, and they could also have up to 15 grams of marijuana concentrates. Individuals could grow up to six plants for personal use, with a maximum 12 plants per household.
Activists must collect 132,887 valid signatures from registered voters for the statutory initiative during this first phase of the effort. If they succeed, the legislature will then have four months to adopt the measure, reject it or adopt an amended version. If lawmakers do not pass the proposal, organizers will then need to collect an additional 132,887 signatures to place the proposal before voters on the ballot in November 2022.
Further demonstrating the appetite for reform in Ohio, voters in seven cities approved ballot measures to decriminalize marijuana possession during last month's election.
Ohio marijuana activists have also successfully proved that they turned in enough valid signatures to put a local decriminalization initiative before Kent voters after having missed the 2021 ballot due to a verification error on the part of county officials.
Separately, Ohio senators recently filed a bill to expand the state's medical cannabis program, in party by allowing physicians to recommend marijuana if they "reasonably" believe it could benefit the patient.
Missouri GOP Lawmaker Files Joint Resolution To Put Marijuana Legalization On Ballot As Activists Launch Separate Campaign
Photo courtesy of WeedPornDaily.