Workplace Deaths Drop After States Legalize Medical Marijuana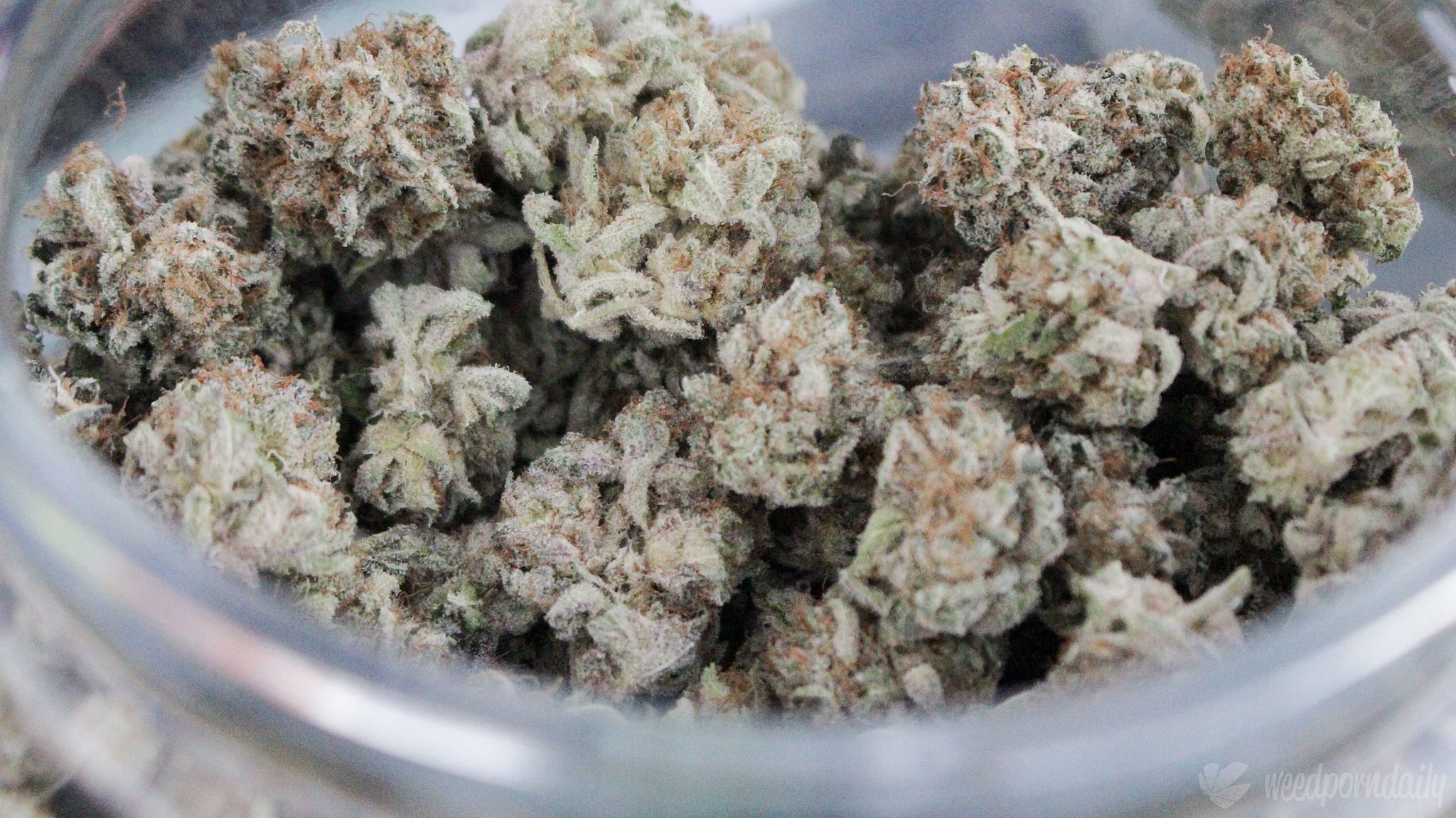 Workers appear to be safer in states that have legalized medical marijuana, according to a new study.
The research, scheduled to be published in the International Journal of Drug Policy in October, is the first of its kind to explore the relationship between medical cannabis laws and workplace fatalities.
Analyzing data from the Bureau of Labor Statistics from 1992 to 2015, a team of researchers found that workplace deaths declined by about 34 percent five years after a state legalized medical cannabis. The trend was most pronounced among workers between the ages of 25 and 44.
"The results provide evidence that legalizing medical marijuana improved workplace safety for workers aged 25–44."
Because no previous studies have specifically investigated the relationship between legal cannabis and workplace fatalities, the researchers said the results could have gone either way.
Would legalizing cannabis put more workers at risk given the "short-term effects of marijuana use on psychomotor performance and cognition," or might it lead to fewer workplace deaths in light of what we know about the use of cannabis as a substitute for alcohol and prescription drugs?
Theoretically, if people use marijuana as an alternative to alcohol or pharmaceuticals like opioid-based painkillers, the risk of impairment on the job could be lower, the researchers wrote.
And the data seems to back that up. Though the exact cause behind the trend warrants further research, one finding seems to substantiate the substitution theory: rates of workplace fatalities were lower in states that include pain as a qualifying condition for medical marijuana.
"Specifically, legalizing medical marijuana was associated with a 19.8 percent reduction in the expected number of workplace fatalities among workers aged 25–44 if pain was included as a qualifying condition; if pain was not included as a qualifying condition, the association between legalizing medical marijuana and workplace fatalities was not statistically significant."
The researchers also observed that states where collective cultivation of cannabis is permitted experienced fewer workplace fatalities, indicating that ease of access may play a role in mitigating these incidents.
How this study could impact public policy
As more states have pushed forward with efforts to legalize cannabis, a conversation has been brewing about employment rights in legal jurisdictions. Courts in numerous states with medical marijuana laws on the books have affirmed employers' right to terminate workers who test positive for marijuana metabolites, even if they're registered patients. A handful of states, including Arizona and Illinois, have gone the opposite direction, however, granting employment protections to medical cannabis patients.
More recently, drug reform advocates have been pushing for anti-discrimination policies that would protect marijuana consumers in the workplace. A bill introduced by Rep. Charlie Crist (D-FL) last month would ensure that federal workers wouldn't be penalized for using cannabis off-the-clock in a legal state, for example.
Part of the logic behind blanket bans on marijuana use is that it is an impairing substance that could jeopardize worker safety. Evidence to support that claim is lacking, and this new study offers a fresh perspective on the debate.
Congressman Pushes Federal Employment Protections For Marijuana Consumers
Photo courtesy of WeedPornDaily.
Marijuana Trade Group Demands Action Against Unlicensed Los Angeles Dispensaries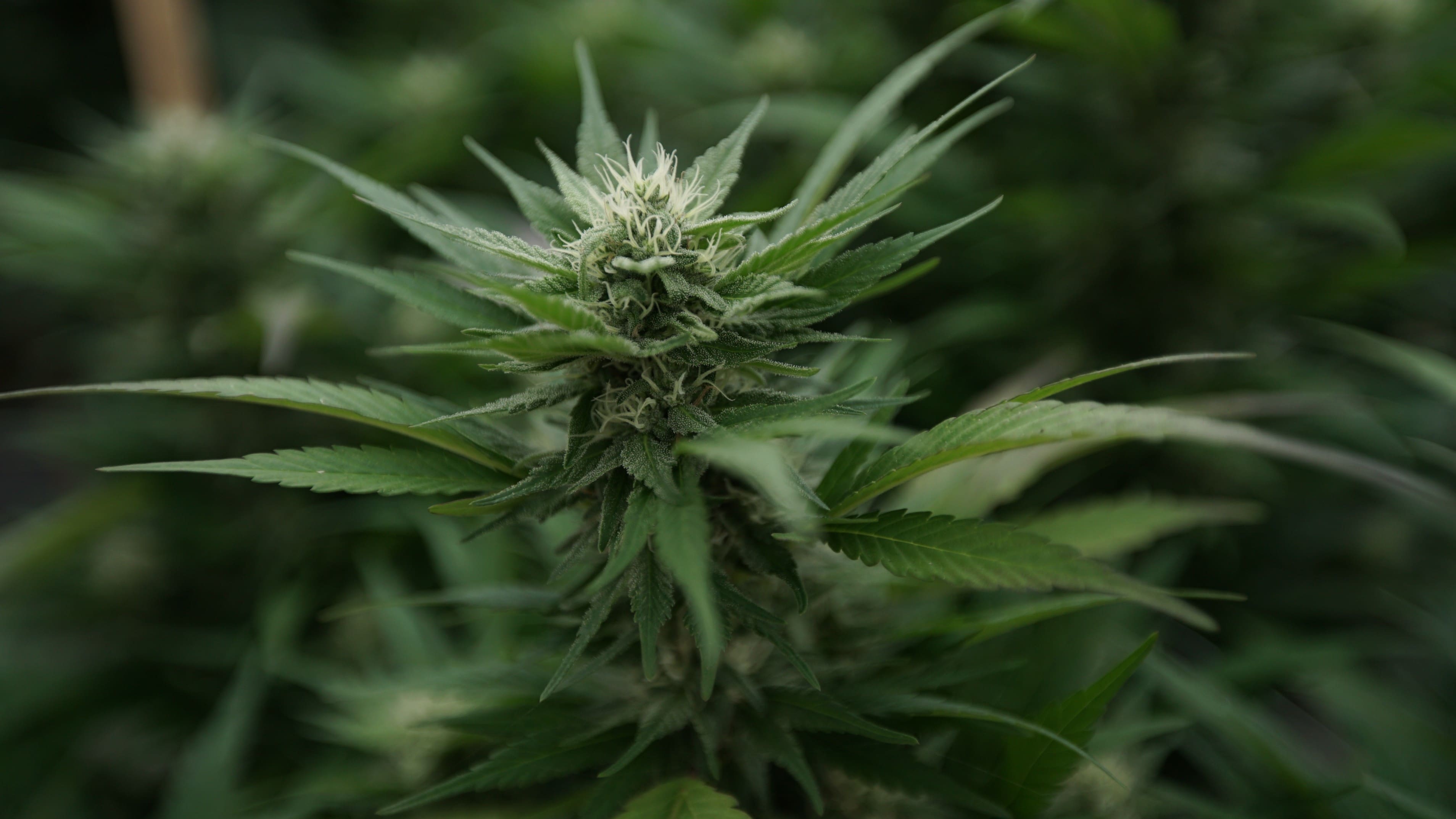 Unlicensed marijuana dispensaries abound in Los Angeles, and a major cannabis trade association is calling on the local prosecutor to step up enforcement efforts.
In a letter sent to City Attorney Mike Feuer, the United Cannabis Business Association (UCBA) says it is concerned that "illegal retail cannabis operations are continuing to flourish and proliferate" and that existing medical marijuana dispensaries "are struggling financially in the face of competition from illegal dispensaries."
The group, which represents licensed medical cannabis dispensaries throughout the city, requested information about how the local government is handling the situation.
"The UCBA is looking for answers and actions from City Attorney Feuer to ensure safety for workers and residents across the city and to protect the city's much needed revenue," UCBA executive director Ruben Honig said in a press release this week. "We are greatly concerned that illegal cannabis dispensaries continue to operate and proliferate in Los Angeles and urge him to crack down on rampant illegal cannabis operations."
Of course, cracking down on the hundreds of unlicensed dispensaries operating in the city is easier said than done. And the city attorney's office has moved to enforce local marijuana ordinances in waves this year. In September, for example, the office announced that more than 500 people were charged for running 105 illicit dispensaries.
It's not quite as simple as shutting down unlicensed marijuana shops, though. Cannabis laws are constantly evolving in Los Angeles, and keeping up with the latest regulatory policies has proved challenging for many previously licensed dispensaries.
The National Cannabis Industry Association (NCIA) said it agrees that the city attorney's office should "enforce the law and the new regulatory structure," but that enforcement "should be transparent, and should focus initially on the traditional criminal element more than on currently unlicensed businesses that have been operating for years without incident in compliance with the old system."
"This is a perfect example of the problem with arbitrary license caps," NCIA media relations director Morgan Fox wrote to Marijuana Moment in an email. "I'm not extremely familiar with the LA licensing scheme regarding existing businesses, but I've heard that it was very restrictive, very limited and resulted in the exclusion of many smaller and/or minority-owned companies."
Marijuana Moment reached out to Feuer's office for comment, but a representative was not immediately available.
Marijuana Dispensaries Reduce Local Opioid Overdose Rates, Study Finds
Photo courtesy of Chris Wallis // Side Pocket Images.
Nearby Marijuana Shops Make Homes And Rentals More Valuable, Studies Show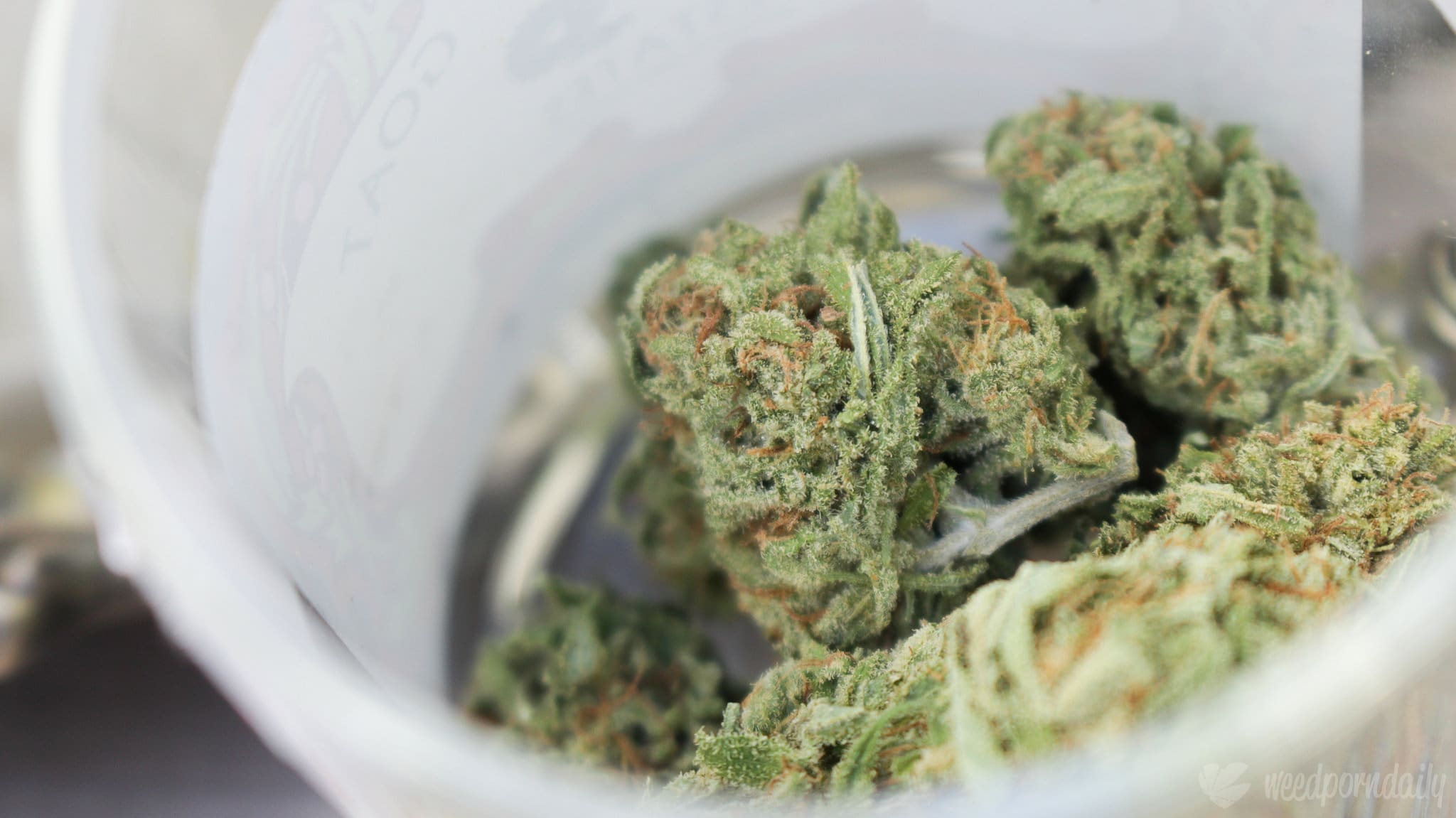 When a shop selling marijuana opens (or closes), there's a direct impact on housing and rental prices in the surrounding area, according to a pair of recent studies.
Housing prices for new homes increase by 7.7 percent on average if they're located within a quarter mile of a new dispensary.
A study published in the journal Contemporary Economic Policy evaluated how the price of new homes in Denver, Colorado, changes when a cannabis dispensary opens up nearby. Researchers compared the prices of homes before and after a dispensary opened within .25 miles, .25-.5 miles and .5-.75 miles.
When new dispensaries opened within .25 miles, housing prices jumped 7.7 percent on average. There was still a 4.7 percent increase for homes located within .5 miles, but the effect "disappears entirely" for houses that are further than .5 miles from a new dispensary. The researchers also found that the effect was slightly more pronounced if the dispensary was the first to the area.
"Our results suggest that despite potential costs, legalization is capitalized as a net benefit in housing prices," the researchers wrote.
Interestingly, new dispensaries seem to have about the same impact on housing prices as new grocery stores, the study found. But the "mechanisms through which grocery stores affect housing prices are more obvious than dispensaries."
"If public sentiment surrounding marijuana is positive, homebuyers may also prefer to select into neighborhoods with more dispensaries for convenience. Ultimately however, our data do not allow us to directly determine the underlying mechanisms driving this result, so these potential explanations should be considered speculative."
Losing a marijuana coffeeshop causes a three percent decrease in Airbnb rental prices.
Amsterdam's famous cannabis coffeeshops are known tourist attractions, but what happens when one shuts down? For his master's dissertation, doctoral student Igor Goncalves Koehne de Castro identified at least one collateral effect: Rental costs on Airbnb drop by about three percent on average if the closure was within 250 meters of the lodging.
If the coffeeshop was further than 250 meters, rental prices didn't change significantly.
There were plenty of examples for de Castro to study, which spanned from 2014 to 2017, because several coffeeshops have closed in response to new laws in recent years, including one in Amsterdam that prohibits the shops from operating within 250 meters of a school.
After controlling for other possible factors, de Castro developed a series of models based on Airbnb data on rental prices over time and their proximity to recently closed coffeeshops. The study revealed that these shops "present a positive impact" on rental prices for lodgings close to the shops—presumably because people who rent through Airbnb are "tourists" who are "sensitive to distances."
"The findings of this study suggest that, for the city of Amsterdam, the de facto legalization of cannabis actually has a positive externality," de Castro wrote. "This result puts new evidence to the debate of drug laws and policies, a matter that still lacks data and research."
Marijuana Dispensaries Reduce Local Opioid Overdose Rates, Study Finds
Photo courtesy of WeedPornDaily.
Major Alcohol Association Briefs Congress On Marijuana Legalization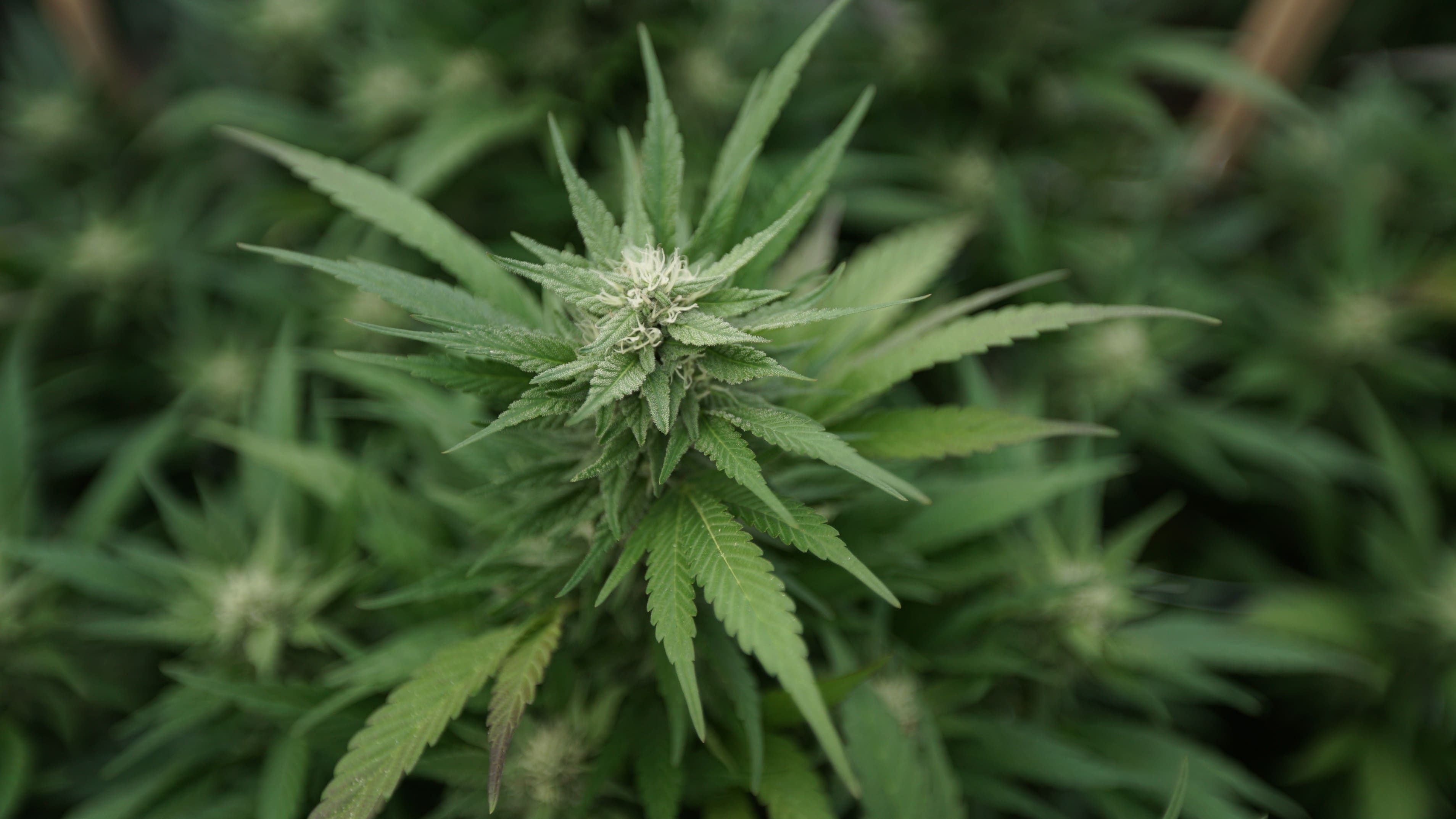 One of the nation's leading alcohol industry associations held a briefing on Capitol Hill on Friday to tell lawmakers and congressional staffers about its position on marijuana legalization.
The Wine & Spirits Wholesalers of America (WSWA) became the first major alcohol association to call for the end of federal cannabis prohibition in July. At last week's briefing, the group reaffirmed that stance, emphasizing that the federal government should allow states to legalize marijuana without interference.
A representative from the group also suggested that the cannabis market could take lessons from the current regulatory approach to alcohol, including when it comes to distribution and quality control testing, one person who attended the event told Marijuana Moment. There was also a conversation about developing technologies to detect active impairment from marijuana on the roads.
In a one-sheet overview distributed at the briefing, WSWA wrote that the industry's regulatory structure "should ensure product safety, discourage underage access, create an effective tax collection regime and encourage innovation and choice for consumers, while at the same time eliminating diversion of cannabis to other states."
WSWA then outlines a series of recommendations—from implementing impaired driving standards to testing product formulas.
Read WSWA's full list of marijuana policy recommendations below:
For the most part, the recommendations align with existing regulatory models in legal states. Where the alcohol and marijuana industries might have disagreements, though, is with WSWA's opposition to vertical integration, under which one company manages more than one area of production and distribution that could otherwise be delegated to other businesses.
The alcohol industry generally operates under a three-tier system in the U.S., through which separate operators handle production, wholesaling and retail sales. Some have suggested that the alcohol industry wants the cannabis market to adopt its approach so that existing businesses like beer, wind and liquor distributors can profit from legal marijuana as well. But Dawson Hobbs, WSWA senior vice president of government relations, denied as much when the association made its initial announcement earlier this year.
"No, what we're talking about is just creating a pathway for states to have federal recognition of legalization by enacting appropriate regulation that creates a safe and reliable marketplace," Hobbs said at the time.
A Main Ingredient In Beer Used To Be Marijuana's 'Sister,' Study Shows
Photo courtesy of Chris Wallis // Side Pocket Images.