Workplace Deaths Drop After States Legalize Medical Marijuana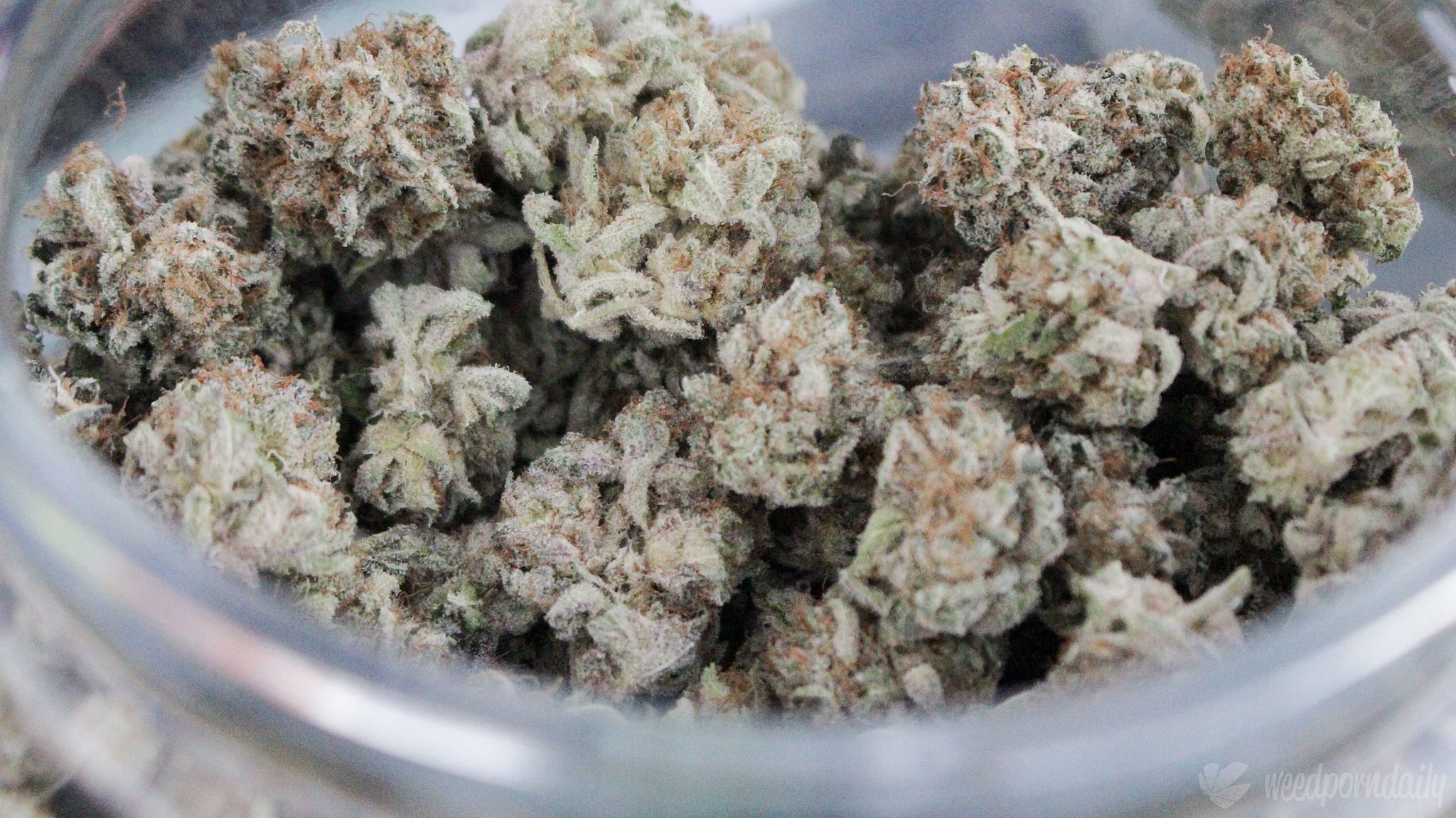 Workers appear to be safer in states that have legalized medical marijuana, according to a new study.
The research, scheduled to be published in the International Journal of Drug Policy in October, is the first of its kind to explore the relationship between medical cannabis laws and workplace fatalities.
Analyzing data from the Bureau of Labor Statistics from 1992 to 2015, a team of researchers found that workplace deaths declined by about 34 percent five years after a state legalized medical cannabis. The trend was most pronounced among workers between the ages of 25 and 44.
"The results provide evidence that legalizing medical marijuana improved workplace safety for workers aged 25–44."
Because no previous studies have specifically investigated the relationship between legal cannabis and workplace fatalities, the researchers said the results could have gone either way.
Would legalizing cannabis put more workers at risk given the "short-term effects of marijuana use on psychomotor performance and cognition," or might it lead to fewer workplace deaths in light of what we know about the use of cannabis as a substitute for alcohol and prescription drugs?
Theoretically, if people use marijuana as an alternative to alcohol or pharmaceuticals like opioid-based painkillers, the risk of impairment on the job could be lower, the researchers wrote.
And the data seems to back that up. Though the exact cause behind the trend warrants further research, one finding seems to substantiate the substitution theory: rates of workplace fatalities were lower in states that include pain as a qualifying condition for medical marijuana.
"Specifically, legalizing medical marijuana was associated with a 19.8 percent reduction in the expected number of workplace fatalities among workers aged 25–44 if pain was included as a qualifying condition; if pain was not included as a qualifying condition, the association between legalizing medical marijuana and workplace fatalities was not statistically significant."
The researchers also observed that states where collective cultivation of cannabis is permitted experienced fewer workplace fatalities, indicating that ease of access may play a role in mitigating these incidents.
How this study could impact public policy
As more states have pushed forward with efforts to legalize cannabis, a conversation has been brewing about employment rights in legal jurisdictions. Courts in numerous states with medical marijuana laws on the books have affirmed employers' right to terminate workers who test positive for marijuana metabolites, even if they're registered patients. A handful of states, including Arizona and Illinois, have gone the opposite direction, however, granting employment protections to medical cannabis patients.
More recently, drug reform advocates have been pushing for anti-discrimination policies that would protect marijuana consumers in the workplace. A bill introduced by Rep. Charlie Crist (D-FL) last month would ensure that federal workers wouldn't be penalized for using cannabis off-the-clock in a legal state, for example.
Part of the logic behind blanket bans on marijuana use is that it is an impairing substance that could jeopardize worker safety. Evidence to support that claim is lacking, and this new study offers a fresh perspective on the debate.
Congressman Pushes Federal Employment Protections For Marijuana Consumers
Photo courtesy of WeedPornDaily.
China Must Import More Hemp From U.S. Under New Trade Deal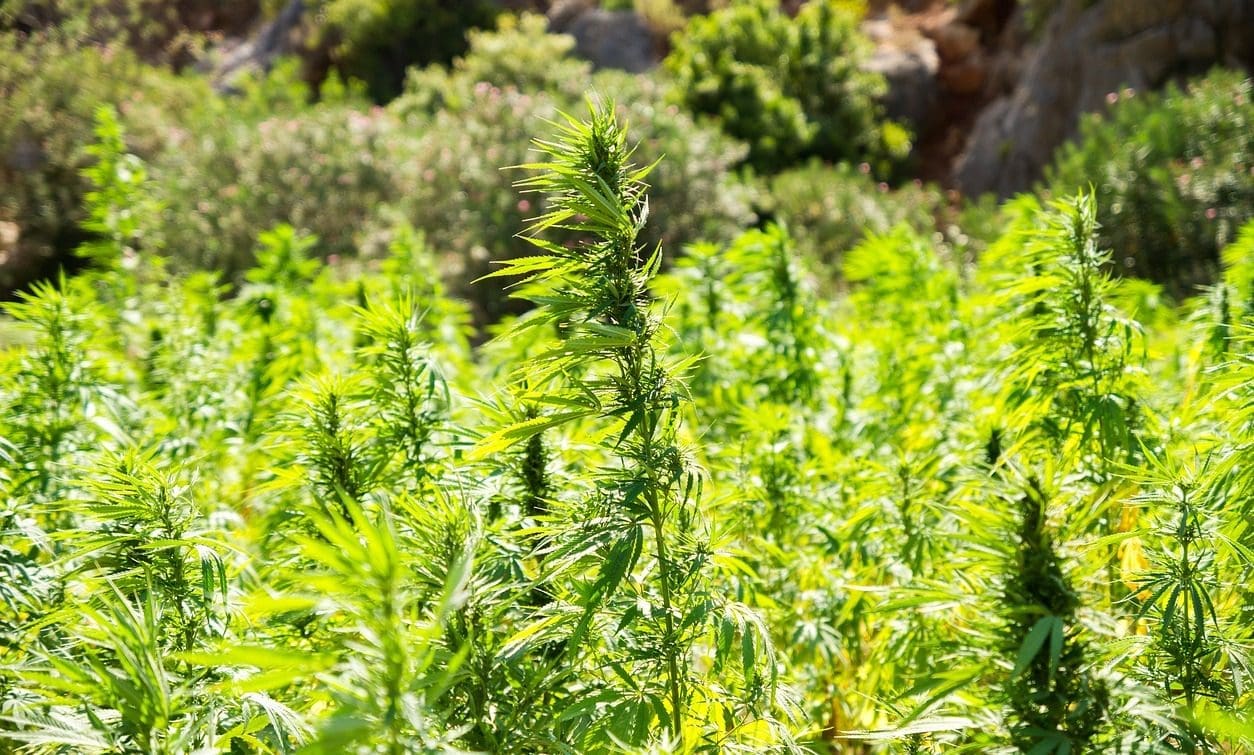 After years of being one of the United States's main sources of hemp imports, China will now be required to buy a lot more of the non-intoxicating cannabis crop from the U.S. under a new trade deal.
Hemp, which was federally legalized under the 2018 Farm Bill, is one of a long list of agricultural products that China agreed to import on a larger scale over the next two years as part of an international trade agreement that was signed on Wednesday.
"The Parties acknowledge that trade and economic structural changes resulting from this Agreement and from other actions being taken by China to open up its economy and improve its trade regime should lead to improved trade flows, including significant increases in exports of goods and services to China by the United States and other countries," the accord says.
"The Parties believe that expanding trade is conducive to the improvement of their bilateral trade relationship, the optimal allocation of resources, economic restructuring, and sustainable economic development, given the high degree of complementarity in trade between them. The Parties recognize that the United States produces and can supply high-quality, competitively priced goods and services, while China needs to increase the importation of quality and affordable goods and services to satisfy the increasing demand from Chinese consumers."
While the deal didn't specify just how much more hemp China will be importing, the document states that the country must spend at least $12.5 billion more than it did in 2017 on more than 200 agricultural commodities, including the cannabis plant, for calendar year 2020. The following year, it must spend at least $19.5 billion more.
Included in the deal is a particular form of cannabis, which is referred to as "true hemp" in the document.
"True hemp (cannabis sativa l.), raw or processed but not spun; tow and waste of true hemp (including yarn waste and garnetted stock)," the description of the item states.
Jonathan Miller, general counsel for the U.S. Hemp Roundtable, told Marijuana Moment that hemp's inclusion in the trade deal is a "really good development."
"The fact that China would be importing our hemp and would be giving a new market for American farmers is pretty exciting," he said, referring to the fact that the U.S. has historically imported the crop from China and that it has sometimes been criticized as being of inferior quality.
While cannabis has been cultivated in China for thousands of years, the country has only recently begun expanding the industry domestically. Part of the delay has to do with strict anti-drug laws, but as the legalization has spread internationally, more businesses are getting into the hemp, and particularly CBD, market.
Meanwhile, in the U.S., the hemp industry has exploded, with bipartisan lawmakers working with regulators to ensure that hemp farmers have access to the resources they need to expand and meet booming consumer demand for CBD products. The U.S. Department of Agriculture (USDA) is currently finalizing its regulations for the crop after releasing an interim final rule last year.
USDA clarified in guidance last year that hemp plants and seeds are able to be imported from other countries. In 2018, the U.S. imported about $3.3 million in hemp from China, according to Hemp Industry Daily.
Congressional Hearing Exposes Marijuana Research Limitations Imposed By Federal Law
Photo courtesy of Pixabay.
Coca-Cola Denies CBD Beverage Rumor Spurred By Video
Coca-Cola denied that it has plans to enter the CBD market in a statement to Marijuana Moment on Thursday.
The comment comes after a man who said he obtained a prototype of a childproof can of Coke claimed to have insider knowledge of the soda company's intent to launch a line of CBD-infused drinks in partnership with the Canadian cannabis company Aurora.
In a video shared on YouTube on Wednesday, the individual, who goes by Gabor the Blind Guy, said his father is an engineer for a company that "produces bottling and capping machines" for pharmaceutical and food businesses.
"Recently he was approached by Coca-Cola in Canada to design a machine that puts a childproof cap on cans of Coca-Cola," he said. "In Canada, Coca-Cola is coming out with a new line of Coca-Cola that contains CBD extracts—pretty much cannabis-based drugs."
"Obviously, they don't want little kids popping open those cans and drinking them…so my dad was tasked with designing a cap that will prevent little kids from opening these cans of CBD Coca-Cola," he said.
The description of the video on YouTube mentioned the alleged partnership with Aurora.
Watch a mirrored version of the now-deleted YouTube video below:
But on Thursday, a media relations officer for Coca-Cola told Marijuana Moment that the "rumors are untrue."
"As we have stated many times, we have no plans to enter the CBD market."
Gabor claimed that his father gave him a prototype of a non-CBD can with the cap he designed because he wanted to see if a blind person could open it. The video led some to speculate that he inadvertently disclosed confidential information that could be in violation of a non-disclosure agreement.
Not only did Gabor later delete the video from his YouTube account, but he also deleted the channel itself, as well as his Twitter and Facebook accounts.
On Reddit, users questioned whether the video was authentic. Some wondered if the claim was an attempt to boost Aurora's stock. However, marijuana wasn't a main focus of Gabor's YouTube prior videos posted over a period of years.
Marijuana Moment also reached out to Aurora for comment, but a representative was not immediately available.
This isn't the first time that people have speculated about Coca-Cola's potential interest in entering the cannabis space. Bloomberg reported last year that the company was monitoring the industry but hadn't made any decisions yet.
Coca-Cola CEO James Quincey has said on several occasions that the company isn't planning to get involved in the cannabis market.
"There's been no change in my position, which is: there's nothing happening," he said in July.
"We want to sell drinks that people can drink each day. So it's not like you have something once," he told CNBC last year. "You have one a day. And if you can't cross [off] those three things of legal, safe and consumable, it's not an ingredient that's going to work for us."
Coca Cola CEO James Quincey shuts down any rumors of incorporating cannabis in its drinks. https://t.co/fiodEUogJB pic.twitter.com/ynvneXzrf9

— CNBC (@CNBC) October 30, 2018
Also in a statement last year, Coca-Cola said the company has "no interest in marijuana or cannabis."
"Along with many others in the beverage industry, we are closely watching the growth of non-psychoactive CBD as an ingredient in functional wellness beverages around the world," the statement read. "The space is evolving quickly. No decisions have been made at this time."
With respect to prior rumors about talks specifically between Coca-Cola and Aurora, the soda company declined to comment when previously pressed. Aurora said in a statement that it had "no agreement, understanding or arrangement with respect to any partnership with a beverage company."
Elizabeth Warren's Campaign Denies Claim It Rejected Job Applicant Over Marijuana Offense
Image via Gabor the Blind Guy.
Trade Associations And Civil Rights Groups Send Mixed Messages On Marijuana Banking To Senate
A coalition of trade associations sent a letter to Senate Banking Committee leadership on Thursday, urging a vote on legislation to protect financial institutions that service state-legal marijuana businesses.
But those senators are also feeling pressure from leading civil rights groups like the ACLU and Human Rights Watch, which sent an earlier letter insisting that they not allow cannabis banking to detract from more comprehensive reform that addresses social equity.
The organizations involved in the latest letter—including the American Bankers Association and Credit Union National Association—said that advancing the Secure and Fair Enforcement (SAFE) Banking Act or similar legislation is pivotal to ensuring that stakeholders receive needed clarity and are shielded from being penalized by federal regulators.
The letter, addressed to Banking Chair Mike Crapo (R-ID) and Ranking Member Sherrod Brown (D-OH), emphasized the bipartisan nature of the House passage of the bill in September and the growing movement at the state level to legalize cannabis for medical or recreational purposes.
"Our organizations support an initial legislative step that allows the legal cannabis industry into the banking system," the groups, which also include the Council of Insurance Agents and Brokers, International Council of Shopping Centers and National Association of REALTORS, wrote. "Ultimately, protecting law-abiding financial institutions and ancillary businesses from their currently untenable position and addressing increasing public safety concerns."
As more states reform their marijuana laws, however, "distribution, sale, possession, research, transaction, housing, employment, and a broader landscape of cannabis is becoming increasingly problematic" for stakeholders under federal prohibition.
"Ultimately, this creates more legal and security concerns that impact the operations and safety of businesses and consumers," they said. "Finally, the lack of an available safe harbor for cannabis will continue to challenge the full adoption and deployment of the legal hemp and CBD products market in the U.S. due to the inextricable link between hemp and cannabis."
"To resolve this, we urge the Committee to vote on the SAFE Banking Act or similar measures. Such measures are meant to create a safe harbor for depository institutions that provide a financial product or service to businesses in a state permitting the use of cannabis. A safe harbor will enable law enforcement and states to effectively monitor and regulate businesses while simultaneously bringing billions into the regulated banking sector."
12 groups including ABA just wrote @MikeCrapo @SenSherrodBrown @senatemajldr @SenSchumer urging a vote on the #SAFEBanking Act. It's time to end the legal limbo over banking cannabis in the growing number of states where it's legal. Read the letter: https://t.co/1529vIHawq

— American Bankers Association (@ABABankers) December 12, 2019
The letter, also signed by Americans for Prosperity and R Street, recognizes that creating a federal regulatory scheme for marijuana will take time but says that the SAFE Banking Act represents "a critical first step to ensure that legal cannabis marketplaces are safe, legal, and transparent."
Crapo has said that he's interested in holding a vote on resolving the cannabis banking issue in his panel before the year's end, but so far nothing has been scheduled. The chairman told Marijuana Moment in earlier interviews that there are several changes to the House-passed bill that he'd like to see but that he's worried impeachment proceedings against the president will interfere with plans to hold a vote.
All that said, pressure from civil rights advocacy groups could complicate congressional efforts to get the banking bill approved. In October, several organizations including the ACLU, Drug Policy Alliance, Human Rights Watch and Center for American Progress sent a letter to Senate leadership, as well as Crapo and Brown, demanding that "marijuana legislation considered in the Senate include provisions that will guarantee equity in the industry."
The letter, which doesn't appear to have been previously reported and was obtained by Marijuana Moment, states that while the coalition agrees the SAFE Banking Act "is an incremental step toward rolling back the federal prohibition of marijuana, it fails to help communities that have been historically and disproportionately devastated by United States' punitive drug laws."
"As the Senate Committee on Banking, Housing, and Urban Affairs considers similar legislation, we insist that the legislation include provisions that ensure equity in the marijuana industry by creating opportunities for individuals who have been prohibited from this growing business either by legal or financial means," the letter, which was also signed by the Immigrant Legal Resource Center, Leadership Conference on Civil and Human Rights and National Association of Social Workers, states.
"Indeed, this Congress has shown it understands the economic impact of legalization. But while progress on the business side of legalization is promising, it is not sufficient. Federal marijuana legislation must be comprehensive and lead with equity, addressing past and current harms to communities of color and low-income communities who bore the brunt of the failed war on drugs. We demand that any marijuana reform or legalization bill considered by the Senate] include robust provisions addressing equity. More than simply adding equity provisions to bills that address industry concerns, we need comprehensive reform that deschedules marijuana and addresses the inequities and harms continually inflicted by the failed war on drugs."
In other words, the groups are insisting on broad reform prior to a vote on a bill viewed as largely beneficial to the cannabis industry—similar to a request they made of House members prior to the legislation's passage in the chamber.
Read the marijuana banking letters from the trade associations and civil rights groups below:
Industry SAFE Senate Bankin… by Marijuana Moment on Scribd
Senate Leadership Letter Re… by Marijuana Moment on Scribd
Senators Demand Update From DEA On Marijuana Growing Applications