Legal Marijuana States Have Lower Opioid Use, New Studies Show
Letting people legally access marijuana appears to reduce reliance on addictive opioids, two new studies published by the American Medical Association find.
"Medical cannabis laws are associated with significant reductions in opioid prescribing in the Medicare Part D population," concludes one paper from researchers at the University of Georgia, Athens. "This finding was particularly strong in states that permit dispensaries, and for reductions in hydrocodone and morphine prescriptions."
The second study, from scientists at the University of Kentucky and Emory University, noted that "marijuana is one of the potential nonopioid alternatives that can relieve pain at a relatively lower risk of addiction and virtually no risk of overdose." It found that laws allowing medical cannabis or recreational marijuana "have the potential to lower opioid prescribing for Medicaid enrollees, a high-risk population for chronic pain, opioid use disorder, and opioid overdose."
"Marijuana liberalization may serve as a component of a comprehensive package to tackle the opioid epidemic," the researchers conclude.
The two papers, released Monday by JAMA Internal Medicine, a publication of the AMA, looked at use of opioids such as fentanyl by people enrolled in Medicare and Medicaid, with both examinations finding that states with legal marijuana access saw lower reliance on the pharmaceutical drugs.
And the easier the access to legal marijuana, the lower the rate of opioid prescribing.
"States with active dispensaries saw 3.742 million fewer daily doses filled; states with home cultivation only [laws] saw 1.792 million fewer filled daily doses," one of the studies, which focused on medical cannabis laws, found.
The other new paper shows that while medical marijuana is associated with reduced opioid prescriptions, recreational laws have an even greater effect.
"State implementation of medical marijuana laws was associated with a 5.88% lower rate of opioid prescribing," the authors wrote. "Moreover, the implementation of adult-use marijuana laws, which all occurred in states with existing medical marijuana laws, was associated with a 6.38% lower rate of opioid prescribing."
U.S. Sen. Kirsten Gillibrand (D-NY) recently suggested that pharmaceutical companies oppose marijuana legalization for selfish reasons.
"To them it's competition for chronic pain, and that's outrageous because we don't have the crisis in people who take marijuana for chronic pain having overdose issues," she said. "It's not the same thing. It's not as highly addictive as opioids are."
The results of the new studies add to a growing body of research indicating that legal marijuana access is associated with reduced opioid issues.
In 2014, for example, a previous JAMA study showed that states with medical cannabis laws have roughly 25 percent lower opioid overdose rates.
A separate analysis published in February concluded that "legally protected and operating medical marijuana dispensaries reduce opioid-related harms," suggesting that "some individuals may be substituting towards marijuana, reducing the quantity of opioids they consume or forgoing initiation of opiates altogether."
And previous work by Ashley and David Bradford of the University of Georgia, who authored one of the new studies released on Monday, showed broad reductions in Medicare and Medicaid pain prescriptions when state medical cannabis laws went into effect. Their new paper builds on that by zeroing in on opioid painkillers and showing that the type of state marijuana law has an effect on the reduction in prescriptions.
"The type of [medical cannabis law] matters," David Bradford said in an email. "Dispensaries have the biggest effect."
The other paper, by the Kentucky and Emory researchers, tabulated reductions in opioid prescriptions associated with changes in laws, finding that medical cannabis policies lead to 39.41 fewer opioid prescriptions per 1,000 enrollees annually and that the effect for recreational legalization was even larger.
"Furthermore, the implementation of adult-use marijuana laws was associated with a 9.78% lower Medicaid spending on prescription opioids, equivalent to an annual saving of $1,815 Medicaid spending per 1,000 enrollees," the study found. "The implementation of medical and adult-use marijuana laws was also associated with a lower rate of Medicaid-covered prescriptions for nonopioid pain medications of 8.36% and 8.69%, respectively."
The research teams behind both new studies said that medical cannabis shows promise as a partial solution to opioid issues.
"Combined with previously published studies suggesting cannabis laws are associated with lower opioid mortality, these findings further strengthen arguments in favor of considering medical applications of cannabis as one tool in the policy arsenal that can be used to diminish the harm of prescription opioids," the Bradfords' Georgia team wrote. "Furthermore, a growing consensus suggests that cannabis can be used to effectively manage pain in some patients. If initial licit prescriptions for opioids can be reduced, then there is a plausible theoretical pathway to anticipate that opioid misuse and abuse could also fall."
When legal marijuana is available, some patients appear to be more likely to choose it instead of prescription pain pills that can lead to addiction or overdose.
"Most opioid use disorder and overdose cases occurred in patients with legitimate prescriptions from health care professionals for pain management. Marijuana liberalization, therefore, may have benefited these patients by providing them with legal protection and access to marijuana as an alternative relief from their pain conditions," the Kentucky and Emory team wrote. "The widespread public support will bring medical marijuana laws to more and more states for years to come, which may help decrease the use of prescription opioids in pain management and the adverse consequences, such as opioid use disorder and overdose."
Those researchers also noted that "marijuana may help ease opioid withdrawal symptoms."
"Thus, marijuana liberalization potentially reduced prescription opioid use on 2 fronts, serving as a substitute for opioid pain medications, and as a complement to opioid use disorder treatment," the wrote. "The potential of adult-use marijuana laws to reduce the use and consequences of addictive opioids deserves consideration, especially in states that have been hit hard by the opioid epidemic.
Marijuana References In Popular Music Are On the Rise, Study Finds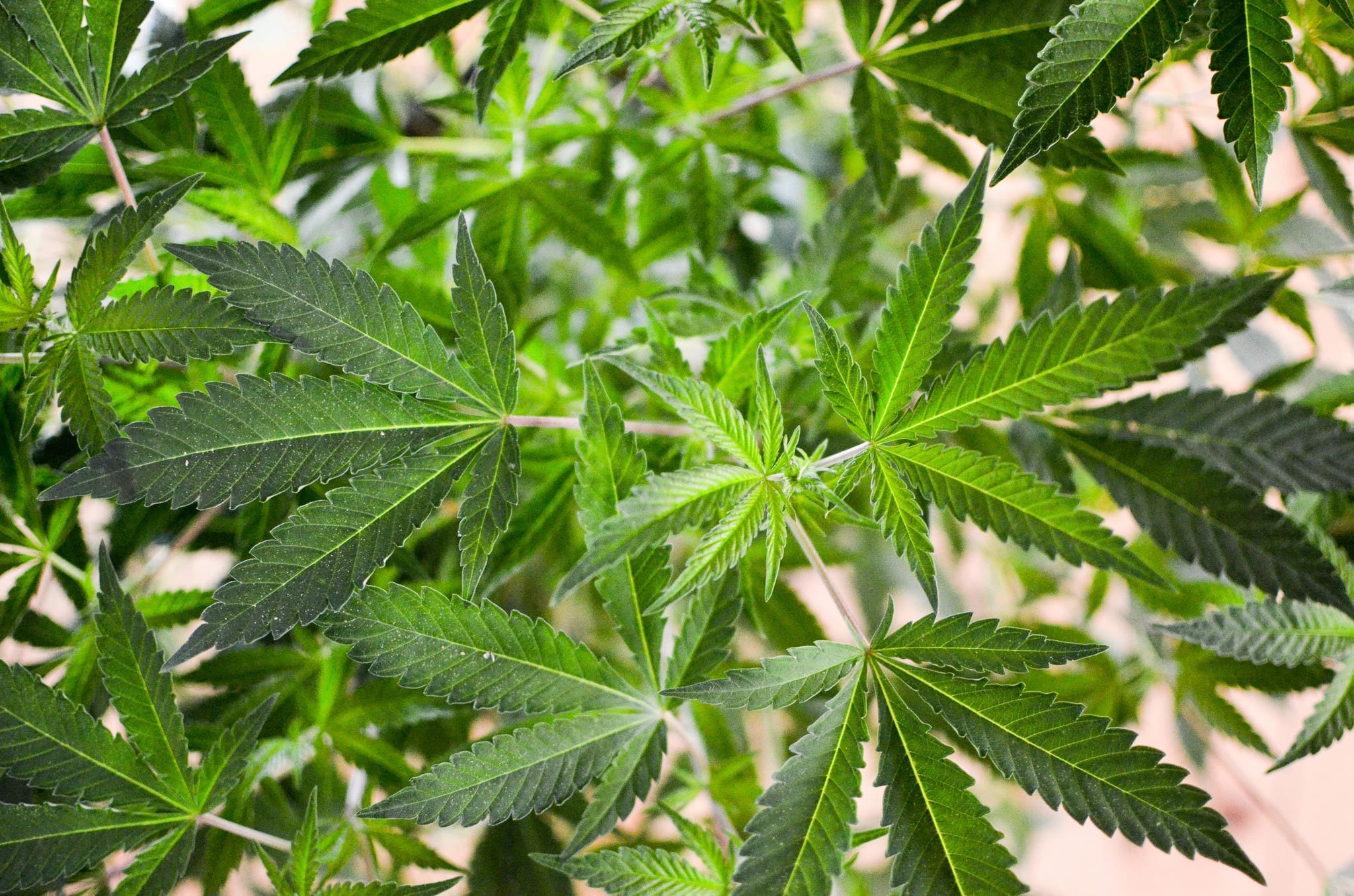 The number of hit songs that feature lyrics referencing marijuana has increased dramatically over the last 30 years, according to a new study. And researchers believe that growing public acceptance of cannabis is fueling a trend that has resulted in more than three out of four top 40 songs in the U.S. now containing shout-outs to weed.
The study, published last week in the Journal of the American Board of Family Medicine, sought to identify a link between popular music and drug trends in the U.S., with a main focus on opioids. Researchers at the University of Minnesota and Wayne State University examined the lyrics of Billboard's top 40 songs for each year from 1986 to 2016, filtering for songs that reference marijuana, alcohol, opioids and tobacco.
During the time period under review, references for all categories except tobacco increased.
The first mentions of cannabis appeared in 1989, for example, with fewer than five references in that year's top 40 chart, as ranked by Billboard. But by 2016, there were more than 30 marijuana references, more than for any other substance tracked in study.
Public acceptance of marijuana use for medical or recreational purposes also grew demonstrably over that time span, which may have "influenced the acceptability of mentioning marijuana in Top 40's music," the researchers wrote.
"If this demonstrated 'acceptability' trend is mirrored through a similar rise in the mention of opioid narcotics in Top 40's music, America's epidemic of overdose fatality may continue to escalate."
References to opioids, including heroin and prescription painkillers, weren't featured until the late 1990s, according to the analysis. That same decade marked the beginning of a larger push on the part of pharmaceutical companies to promote opioid-based painkillers.
"Over 50 percent of current Top 40's hit references discuss narcotic prescription or synthetic medication use, with the most common references including codeine, Percocet, and even remifentanil, among others," the study found.
Those results should be instructive to public health officials, the researchers argued. Because "if reference to opioid medications continues to become 'casual or trendy,' as exemplified in the prose of many popularly aired lyrics, a more targeted public awareness campaign may be warranted to combat this growing national public health concern."
While a larger share of today's popular song lyrics contain drug and alcohol references overall, one notable exception is tobacco. As rates of tobacco use and public acceptance of tobacco has fallen, so too has the prevalence of tobacco references in top 40 songs. In fact, there were no references to tobacco in top 40 songs in 2016.
"Although marijuana use has become increasing acceptable among American consumers, tobacco has become increasingly unpopular and stigmatized."
"Further inquiry may be warranted to evaluate the societal impact and persuasive abilities of popular culture, including Top 40's music, on American drug and alcohol use," the researchers concluded. 
South By Southwest Fans Choose From Dozens Of Marijuana-Themed Panels For 2019
Photo courtesy of Philip Steffan.
Most Doctors, Nurses And Pharmacists Support Legalizing Marijuana, Poll Finds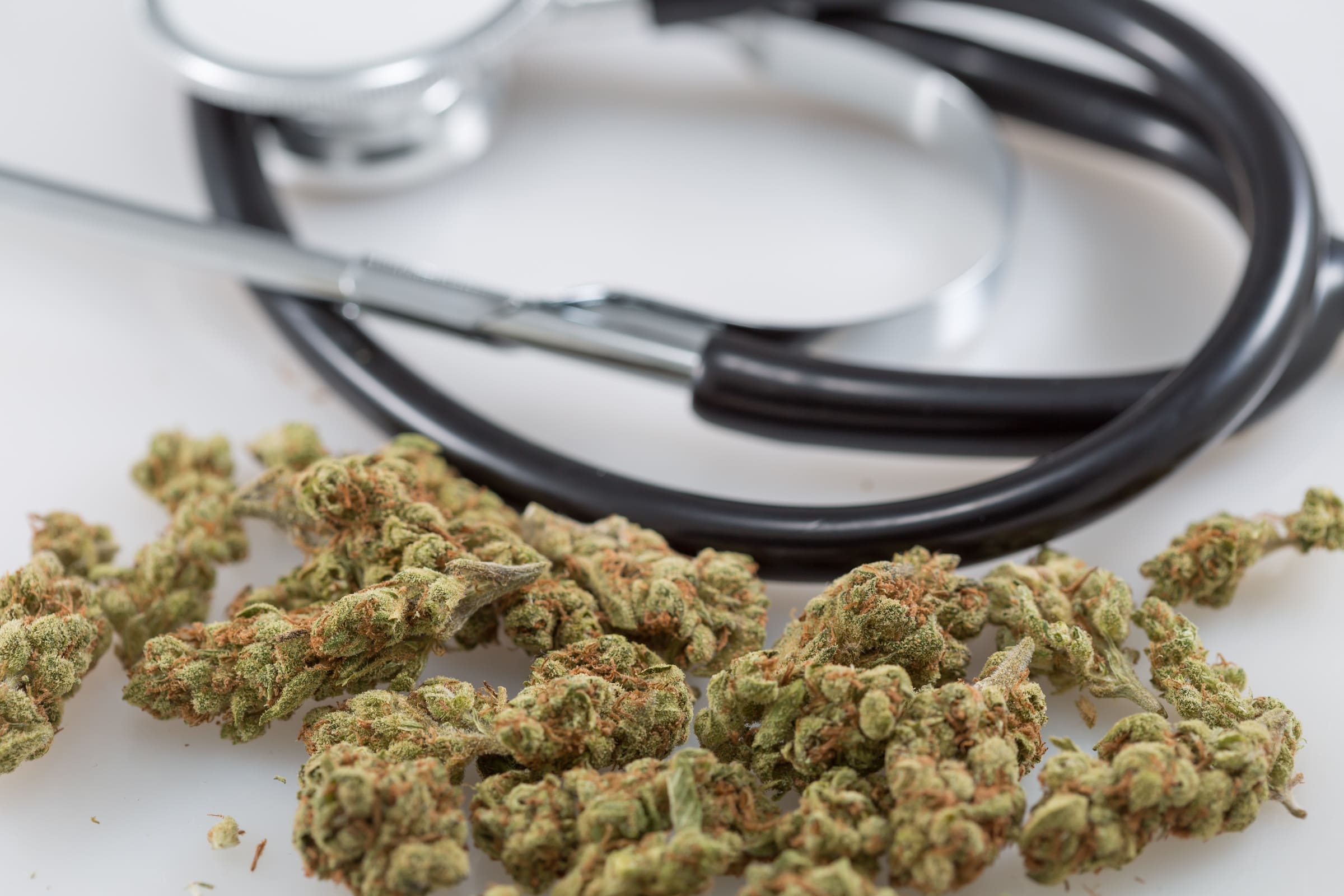 A majority of physicians are in favor of legalizing marijuana nationwide, according to a newly published survey, and an even bigger supermajority back allowing medical cannabis.
The results of the poll, which was conducted by Medscape Medical News, also show strong support for marijuana reforms from other medical professionals like nurses, pharmacists and psychologists, as well as those working in health business and administration.
Here's how the healthcare professionals responded to the question, "Should Recreational Marijuana Be Legalized Nationally?"
Physicians: 53% support
Health Business/Administration: 72% support
Nurses: 57% support
Pharmacists: 54% support
Psychologists: 61% support
And when asked, "Should Medical Marijuana Be Legalized Nationally?" they replied as follows:
Physicians: 67% support
Health Business/Administration: 88% support
Nurses: 82% support
Pharmacists: 71% support
Psychologists: 82% support
In no category did less than a majority of medical professionals support legalizing recreational or medical marijuana.
The survey, which MedScape launched in May and published on Wednesday, also asked respondents in states with legal medical cannabis whether they recommend it to patients.
Fifty-nine percent of physicians said they have recommended medical marijuana, while 59 percent of nurses and 52 percent of pharmacists said the same.
The poll, which included responses from 417 physicians, 1,054 nurses, 171 people in health business or administration, 79 pharmacists and 79 psychologists, found that minorities of each category personally engage in cannabis consumption.
Broader polling in recent years has consistently shown that a growing majority of Americans support legalizing marijuana, and the new MedScape results indicate that medical professionals' views on cannabis laws do not significantly differ from those of the general population.
Workers In These Industries Are Most Likely To Consume Marijuana
It's become increasingly clear that there's no single "type" of marijuana consumer. But research has identified certain cultural trends, including a new study that examines the prevalence of cannabis consumption among workers in different industries.
The study, published this month in the International Review of Psychiatry, demonstrates that cannabis use is represented in a wide range of employment backgrounds—and some of the industries where using cannabis is most common might come as a surprise.
Let's start with the numbers. Here's a list of industries where workers use the most and least cannabis, which the researchers compiled based on 2013 and 2014 National Survey on Drug Use and Health data. The survey asks respondents whether they've used marijuana at least once in the past year.
| | |
| --- | --- |
| Industry | % marijuana use |
| Food Services | 50.55 |
| Education/Health | 46.55 |
| Construction/Mining | 41.70 |
| Retail | 39.15 |
| Professional | 38.76 |
| Manufacturing | 21.68 |
| Finance | 15.70 |
| Transportation | 8.23 |
| Wholesale | 7.31 |
| Public Administration | 3.86 |
| Agriculture | 2.93 |
Note: Not all industries are represented in this list, which is limited by the data submitted by NSDUH respondents. Also, the study does distinguish different "job categories," but not within each specific industry.
The point of the study wasn't simply to show what kind of workers are using marijuana, but also for what purposes. If a survey respondent reported using cannabis in the past year, their use was then categorized as either medical, recreational or mixed (i.e. some of their cannabis consumption was recommended by a doctor, but not all of it).
You can see that breakdown in the table below, but in general, the study reveals a diversity of use types among different industries. People in construction tend to be mixed-use consumers, for instance, and people in food services tend to skew recreational. It's difficult to explain these sub-trends without more data, however.
That said, the researchers were especially interested in cannabis use among construction and mining employees.
"One key difference between the user groups is the higher percentage of medical cannabis users in the construction and mining industries," they wrote. "This is likely due to the higher injury rates in these industries: construction and mining work require physical stamina, often involve irregular schedules, and expose workers to weather, dangerous tools, and equipment."
The study notes that there's conflicting research about marijuana use in these industries, with some arguing that frequent use can result in increased workplace injuries and others contending that the therapeutic use of cannabis "addresses pain and other health problems… that often result from work-related injuries."
That latter point is also consistent with a study released last month showing "evidence that legalizing medical marijuana improved workplace safety."
Workplace Deaths Drop After States Legalize Medical Marijuana