Where Presidential Candidate Beto O'Rourke Stands On Marijuana
Beto O'Rourke might not have defeated Sen. Ted Cruz (R-TX) in his 2018 bid for the U.S. Senate, but he's hoping to leverage the momentum he built in that race to seize the 2020 Democratic presidential nomination.
The former congressman officially announced that he was running on Thursday, and so far it seems that marijuana reform will be a main feature of his campaign. O'Rourke has been a critic of the war on drugs for much of his political career, going back to his tenure on the El Paso City Council, and he's spoken about the issue earlier and more often than many of his Democratic opponents.
His legislative track record earned him a "B+" grade from NORML in its 2016 congressional scorecard and the organization endorsed his 2018 Senate campaign.
Just hours into his campaign, O'Rourke spoke about cannabis reform at a coffee shop in Iowa, signaling that the issue will be front and center as he finds his footing within an already crowded race.
Speaking to a crowd in Iowa, Beto O'Rourke says "we should end the federal prohibition on marijuana," adding that the people hurt most by marijuana prohibition "do not look like this room. They are browner and blacker than most of America." https://t.co/jVu5m4xu8R pic.twitter.com/2LJM3fQC36

— CNN (@CNN) March 14, 2019
He said the country "should end the federal prohibition on marijuana" and observed that those most impacted by prohibition "do not look like this room. They are browner and blacker than most of America."
Legislation And Policy Actions
During his time in Congress, O'Rourke was the chief sponsor of one piece of drug reform legislation and cosponsored several others.
He introduced a bill that would have prohibited the federal government from withholding a state's apportionment of federal funds for highway infrastructure if the state failed to enact and enforce laws requiring that individuals with drug convictions have their licenses revoked or suspended.
"Finding employment and earning legal income is crucial for people trying to stay out of the criminal justice system," he said in a Medium post about the legislation. "Further, we know that license suspensions undermine recovery efforts for those with drug use problems and the formerly incarcerated."
O'Rourke also cosponsored about two dozen drug reform bills focusing on federal cannabis and hemp laws.
He signed onto legislation to end marijuana prohibition and, on six occasions, to protect states that have legalized marijuana from federal intervention. He also cosponsored a bill that would automatically seal the criminal records of individuals convicted for non-violent federal marijuana offenses and another that would allow students to maintain their federal financial aid if they have a cannabis possession conviction.
"We stand a better chance of keeping kids from using marijuana if it is sold by regulated businesses instead of by teenagers on street corners and middle school playgrounds," he wrote in a 2014 email to supporters, touting his cosponsorships. "Regulating and taxing the sale of marijuana would limit bloated black market profits from empowering murderous criminal enterprises that have grown too powerful in many U.S. neighborhoods and in neighboring Mexico."
If we want to keep drugs away from kids, profits away from criminals, & focus on opioid epidemic & start saving lives, end the war on drugs.

— Beto O'Rourke (@BetoORourke) May 12, 2017
Other legislation that received O'Rourke's cosponsorship included a broad bill to close the policy gap between federal and state marijuana laws, several others designed to expand research into medical cannabis, including for veterans, three to remove CBD from the list of federally banned substances and legislation to allow doctors at the U.S. Department of Veterans Affairs (VA) to recommend cannabis to veterans.
At a time when it's legal in 29 states, veterans in Texas have come up to me at our town hall meetings and said that while it is the only thing that eases their pain, they are treated as a criminal in our state for seeking it out.

— Beto O'Rourke (@BetoORourke) May 9, 2018
He's also supported congressional efforts to legalize industrial hemp and provide banking access to state-legal marijuana businesses. The congressman cosponsored additional bills to allow cannabis businesses to take advantage of tax credits or deductions and also to require a federal study on the impact of state marijuana programs.
The congressman also voted in favor of House floor amendments to shield states with medical cannabis laws from federal enforcement in 2014 and 2015, and to extend that protection to any state with legal recreational cannabis or CBD medicines alone. O'Rourke voted for amendments to let VA doctors recommend medical cannabis three times, to protect states that have legalized industrial hemp four times and once to secure access to banks for marijuana businesses.
That was all during his six years in the House. But O'Rourke has a longer history of pushing for drug reform, including when he served as a member of the El Paso City Council.
In fact, it was O'Rourke's bold stance on drug policy that helped launch his national political career, as The Intercept reported. As the drug war raged along the U.S.-Mexico border in 2009, the council member introduced an amendment that called for a conversation about legalizing marijuana and "an honest, open national debate on ending the prohibition of narcotics."
The measure passed 8-0, but then-Rep. Sylvestre Reyes (D-TX) pressured the mayor to veto it and told council members that the city would be at risk of losing federal funds in the veto was overridden. After an override vote narrowly failed, O'Rourke decided to primary Reyes for the congressional seat, ultimately defeating the incumbent in an upset that likely led many other politicians rethink their approach drug war politics.
O'Rourke's surprise Democratic primary win came in spite of the fact that Reyes emphasized the challenger's drug policy views in sensationalized attack ads.
Reyes Works — Say No to Drugs — from Silvestre Reyes on Vimeo.
Cruz also tried to use the resolution against O'Rourke during their 2018 Senate battle, characterizing his challenger as a supporter of legalizing "heroin and cocaine and fentanyl."
Quotes And Social Media Posts
O'Rourke has been ahead of the national drug reform conversation for some time, and his embrace of ending the drug war and legalizing marijuana has been frequently emphasized in speeches and social media posts.
It's time to end the war on drugs. That starts by ending the federal prohibition on marijuana.

— Beto O'Rourke (@BetoORourke) September 21, 2018
About a year after O'Rourke's resolution passed the council but was later vetoed, he told audience member at the 2009 International Drug Policy Reform Conference that the congressman threatening council members about the vote "was the best thing that could possibly happen to move the debate forward."
That's because "it drew so much attention and so much criticism and so much coverage nationally and internationally that it did much more than a unanimously passed resolution left on its own could have ever done," he said. 
Re solutions to drug war: we deserve better than status quo, we need to discuss new ideas/solutions. #betoorourke #ElPaso

— Beto O'Rourke (@BetoForCongress) February 22, 2012
O'Rourke became something of a face of bold drug policy reform, speaking at a Students for Sensible Drug Policy conference in 2010 and recalling his experience with the resolution.
But there was a moment, as he launched his challenge against Reyes, that he and his advisors considered softening his position.
Before his book, Dealing Death and Drugs: The Big Business of Dope in the U.S. and Mexico, was published, members of his campaign committee worried about drawing too much attention to his views on marijuana. But O'Rourke was apparently convinced that doing so would make him just like any other politician, according to Politico, and he pushed ahead.
And by the time he got to Congress, there was no more questioning where he stood. He promised, shortly after taking office, that he would be "getting more involved" in the issue and that he'd "do so through the perspective of the community I represent."
True to form, he signed onto a bipartisan letter in 2014 imploring President Barack Obama to deschedule marijuana.
"You said that you don't believe marijuana is any more dangerous than alcohol, a fully legalized substance, and believe it to be less dangerous 'in terms of its impact on the individual consumer. This is true. Marijuana, however, remains listed in the federal Controlled Substances Act at Schedule I, the strictest classification, along with heroin and LSD. This is a higher listing than cocaine and methamphetamine, Schedule II substances that you gave as examples of harder drugs. This makes no sense."
In another letter, he and several colleagues proposed cutting Drug Enforcement Administration (DEA) funding for its cannabis eradication program. And O'Rourke joined lawmakers in a separate letter urging Obama to promote ending the global war on drugs at a United Nations meeting.
Veterans access to medical cannabis was a priority for O'Rourke, who not only cosponsored legislation to accomplish that but also circulated a petition on the question of expanding access to send a message to Congress.
"We've agreed that when these veterans come back and transition into civilian life that we're going to be there for their medical needs whatever they are," he said. "Right now we're talking about making sure that in those states where marijuana is already legal,  VA doctors are able to discuss marijuana as a possible treatment option."
We've got to allow doctors to prescribe what's in the best interests of our veterans, including cannabis. The research is clear: we need to stop denying legal access to something that will significantly ease the pain many of our veterans are living with.https://t.co/LkkwUzznra

— Beto O'Rourke (@BetoORourke) June 7, 2018
He sent out an email blast in 2014, fundraising on his drug reform platform.
"As a rational and humane country, we can decide, as we did with alcohol that the harms in the prohibition of marijuana far outweigh any gains in security and in our efforts to keep these drugs away from our fellow citizens," he wrote.
And weeks before announcing his presidential bid, he sent out another email asking supporters to join him in the fight to legalize cannabis.
In an interview with Texas Monthly, O'Rourke stressed the need for federal legislation to end the war on drugs, and not just leave it up to states to legalize on an individual basis.
"Ending the prohibition on marijuana—not making it a state-by-state issue and hiding behind this baloney states' rights defense, but instead making the tough but important decision to federally end the prohibition on marijuana—is gonna save lives, save billions of dollars, move us from a country that imprisons more of its own citizens than any other country on the face of the planet into one that sees more of those same citizens leading productive, taxpaying, constructive lives in communities all over our state."
In an appearance on HBO's Real Time with Bill Maher, O'Rourke reiterated his support for ending marijuana prohibition, saying the country has "the chance to do the right thing."
"We have the world's largest prison population bar none," he said.
In his Senate run against Cruz where O'Rourke's pro-reform agenda became a central feature of his candidacy. In his announcement speech, he said the country has "an opportunity to end this failed war on drugs."
Our country has an incarceration rate higher than any other nation on the planet. This at a time when Jeff Sessions wants to double down on the failed war on drugs. Let's end it altogether. https://t.co/G9XTqrBL7b

— Beto O'Rourke (@BetoORourke) March 15, 2018
"We have an opportunity, after more than half the states in this union have stopped locking people up for marijuana convictions—have filled our jails so that we imprison more of own people than any other country—and make sure that we help those who are struggling with addiction, with drug use, find a better way, a connection to the help and the care that they deserve," he said.
In numerous interviews, and in road trip videos posted on his social media accounts, O'Rourke talked about the need to legalize marijuana. While he made sure to stress that he wasn't endorsing its use, he has framed the issue as necessary to repair injustices within our criminal justice system.
We must urgently address imbalances in our criminal justice system. Start by ending mandatory minimums for minor drug offenses, ending the fed. prohibition on marijuana, ending cash bail, stopping the use of private prisons, and providing an environment that welcomes re-entry.

— Beto O'Rourke (@BetoORourke) June 28, 2018
"[W]e are doing to almost ensures that marijuana's going to be more available to them in middle school and certainly in high school than if it were controlled and regulated in its sale," he said. "We have to reform our drug laws. We have to end the war on drugs."
"We have to acknowledge that we have a war on drugs, that has become a war on people. We need to end that war, get those people out from behind bars, and raising families, and back in their place at home." – @BetoORourke #NAACPConvention

— Derrick Johnson (@DerrickNAACP) July 16, 2018
"Who's going to be the last black man to be behind bars in Texas for something that's legal in the rest of the United States?" O'Rourke asked at a campaign stop. "We need to end the war on drugs that's become a war on people."
Speaking at a Baptist church, O'Rourke talked about racial disparities in marijuana enforcement amidst an outcry over the death of Botham Jean, a Texas man who was killed by a police officer who entered his apartment.
"How can it be in this day and age—in this very year, in this community—that a young man, African American, in his own apartment, is shot and killed by a police officer?" O'Rourke asked. "And when we all want justice and the facts and the information to make an informed decision, what is released to the public? That he had a small amount of marijuana in his kitchen? How can that be just in this country?"
"Let me ask you this: in a country where the majority of the states in the union have already decided to make marijuana legal in one form or another—where people in California and Colorado and the Northwest are getting filthy rich legally selling marijuana today—who is going to be the last African American boy or man to rot behind bars in Texas for something that's legal in almost every other single part of the country?"
Legalization quickly proved to be a winning issue among voters, O'Rourke told Roll Call.
"If I don't bring it up in a meeting, it is brought up by a constituent," he said. "I can be in a small town [or] big city, and it cuts across party lines."
Throughout the race, though, Cruz attempted to cast O'Rourke as a radical who supports legalizing fentanyl at a time that the U.S. is grappling with an opioid crisis. After PolitiFact deemed that characterization "FALSE," the senator called the organization a "liberal parody site."
.@PolitiFact is a liberal parody site. When his Dem primary opponent said Beto "wants to legalize drugs" they said "half true." When I said same thing, they say "false." The text of the O'Rouke resolution calls for a "debate on ENDING THE PROHIBITION ON NARCOTICS." ALL narcotics. https://t.co/4ceMUwGFJl

— Ted Cruz (@tedcruz) May 3, 2018
In an attack ad, Cruz said that O'Rourke's comments on the drug war showed that he was "just too reckless for Texas."
.@TedCruz also has a new TV ad contrasting his work on unemployment drug testing with @BetoORourke's 2009 comments about the war on drugs (Background: https://t.co/cLxvNdigIs). #txsen pic.twitter.com/leVOnazXaN

— Patrick Svitek (@PatrickSvitek) August 3, 2018
"I don't want to legalize narcotics," O'Rourke said at a CNN town hall event. "I do think we should end the prohibition on marijuana and effectively control and regulate its sale and make sure those who need it for medicinal purposes are able to obtain it."
"I don't want to legalize narcotics. I do think we should end the prohibition on Marijuana and effectively control and regulate its sale and make sure those who need it for medicinal purposes are able to obtain it," O'Rourke says #TexasTownHall https://t.co/29rQpKYtsa pic.twitter.com/sh8F9CBlAc

— CNN Politics (@CNNPolitics) October 18, 2018
The two candidates clashed on marijuana and drug policy at a debate.
"I want to end the war on drugs and specifically want to end the prohibition on marijuana," O'Rourke said. "What I do want to ensure is that where, in this country, most states have decided that marijuana will legal at some form—for medicinal purposes or recreational purposes or at a minimum be decriminalized—that we don't have another veteran in this state, prescribed an opioid because the doctor at the VA would rather prescribe medicinal marijuana but is prohibited by law from doing that."
Cruz's campaign attacks didn't seem to intimidate O'Rourke. He even played alongside legendary musician and cannabis enthusiast Willie Nelson, strumming and singing to the song "Roll Me Up and Smoke Me When I Die," at a concert in the midst of the campaign.
In an op-ed for The Houston Chronicle, O'Rourke again called for the end of the drug war, which he said "has long been a war on people, waged on some people over other people."
"Who is going to be the last man—more likely than not a black man—to languish behind bars for possessing or using marijuana when it is legal in more than half of the states in this country? We should end the federal prohibition on marijuana and expunge the records of those who were locked away for possessing it, ensuring that they can get work, finish their education, contribute to their full potential and to the greatness of this country."
The candidate has also supported decriminalizing marijuana possession in his home state of Texas and expunging criminal records for prior cannabis possession convictions.
"Not only must we end the prohibition on marijuana, we must expunge the arrest records of those who arrested solely for the possession of something," he said. 
O'Rourke's embrace of ending the drug war also extends globally, according to a list of action items he proposed as part of his immigration platform.
"End the global war on drugs," he wrote. "An imprisonment- and interdiction-first approach has not worked, has accelerated the erosion of civil society in much of Latin America and has militarized a public health issue to the detriment of all concerned."
After then Attorney General Jeff Sessions rescinded Obama era guidance on federal marijuana enforcement priorities last year, O'Rourke posted a video calling the decision a "terrible policy for our state and our country" that "sends us backwards."
He also discussed cannabis reform during a roundtable discussion with other pro-reform lawmakers.
Personal Experience With Marijuana
During his time in New York City, O'Rourke said he was around people who occasionally smoked cannabis and admitted that he was one of those people.
"Pot, yeah, there was definitely, you know," he told The New York Times. "There was, uh, I don't know how to put this, but yeah. People smoked pot, but not habitually."
He was in a punk rock band in the early 1990s, so it stands to reason that he was adjacent to the cannabis culture at the time, too.
And beyond marijuana, O'Rourke revealed that in the 1980s he used the handle "Psychedelic Warlord" to post as a member of an online hacking group. That said, he did say in response to a voter's question that he has never tried LSD.
Marijuana Under An O'Rourke Presidency
O'Rourke stands out among many of the current Democratic presidential candidates as someone who has long challenged prohibitionist drug policies and floated bold reform ideas before marijuana legalization entered the political mainstream. His track record and talking points are consistent, and he reiterated his call for ending cannabis prohibition within hours of announcing his candidacy. Therefore it is likely that he would to some extent prioritize federal marijuana and drug policy reform if elected president.
Where Presidential Candidate John Hickenlooper Stands On Marijuana
Hemp Farmers Guaranteed Federal Crop Insurance Through Disaster Bill Amendment
The Senate approved a bill on Thursday that is mostly focused on providing relief aid to areas impacted by natural disasters—but it also includes a provision ensuring that hemp farmers qualify for federal crop insurance.
The hemp section was inserted into the legislation at the behest of Senate Majority Leader Mitch McConnell (R-KY). Though similar language already exists in the 2018 Farm Bill, which federally legalized hemp and its derivatives, the senator took an added measure to provide clarity to farmers who want access to the insurance option ahead of the 2020 planting season.
"Beginning not later than the 2020 reinsurance year, the Federal Crop Insurance Corporation shall offer coverage under the wholefarm revenue protection insurance policy (or a successor policy or plan of insurance) for hemp (as defined in section 297A of the Agricultural Marketing Act of 1946 (7 U.S.C. 1639o))," text of the provision states.
"Provided, That such amount is designated by the Congress as being for an emergency requirement pursuant to section 251(b)(2)(A)(i) of the Balanced Budget and Emergency Deficit Control Act of 1985," it continues.
The Senate passed the bill by a vote of 85 to 8. The House is expected to approve the disaster legislation by unanimous consent by the end of the week, and President Donald Trump has offered assurances that he will sign it into law.
The legalization of hemp has sparked strong interest among farmers in states from Colorado to Kentucky, but it will still be some time until the U.S. Department of Agriculture (USDA) develops and implements its federal regulatory guidelines.
Agriculture Secretary Sonny Perdue said that while his department would not rush its rulemaking process, it still intends to implement the regulations before the 2020 planting season. After that point, USDA would be able to approve regulatory plans submitted by individual states.
McConnell, who championed the hemp legalization provision, has urged the quick and effective implementation of such regulations, and he's suggested that he'd introduce standalone legislation to resolve any "glitches" in its rollout.
While not a standalone bill, the hemp-focused provision of the disaster legislation seems to indicate he plans to make good on that promise.
The senator has made much of his pro-hemp agenda, arguing last month that his role in reforming hemp laws is at "the top of the list" of reasons why voters should reelect him in 2020. He also cited hemp as an agricultural alternative to tobacco when he introduced a bill this week to raise the minimum age requirement to purchase tobacco products from 18 to 21.
Mitch McConnell Touts Hemp As He Proposes Raising Tobacco Purchase Age Limit
Congressional Report Urges DEA Action On Marijuana Cultivation Applications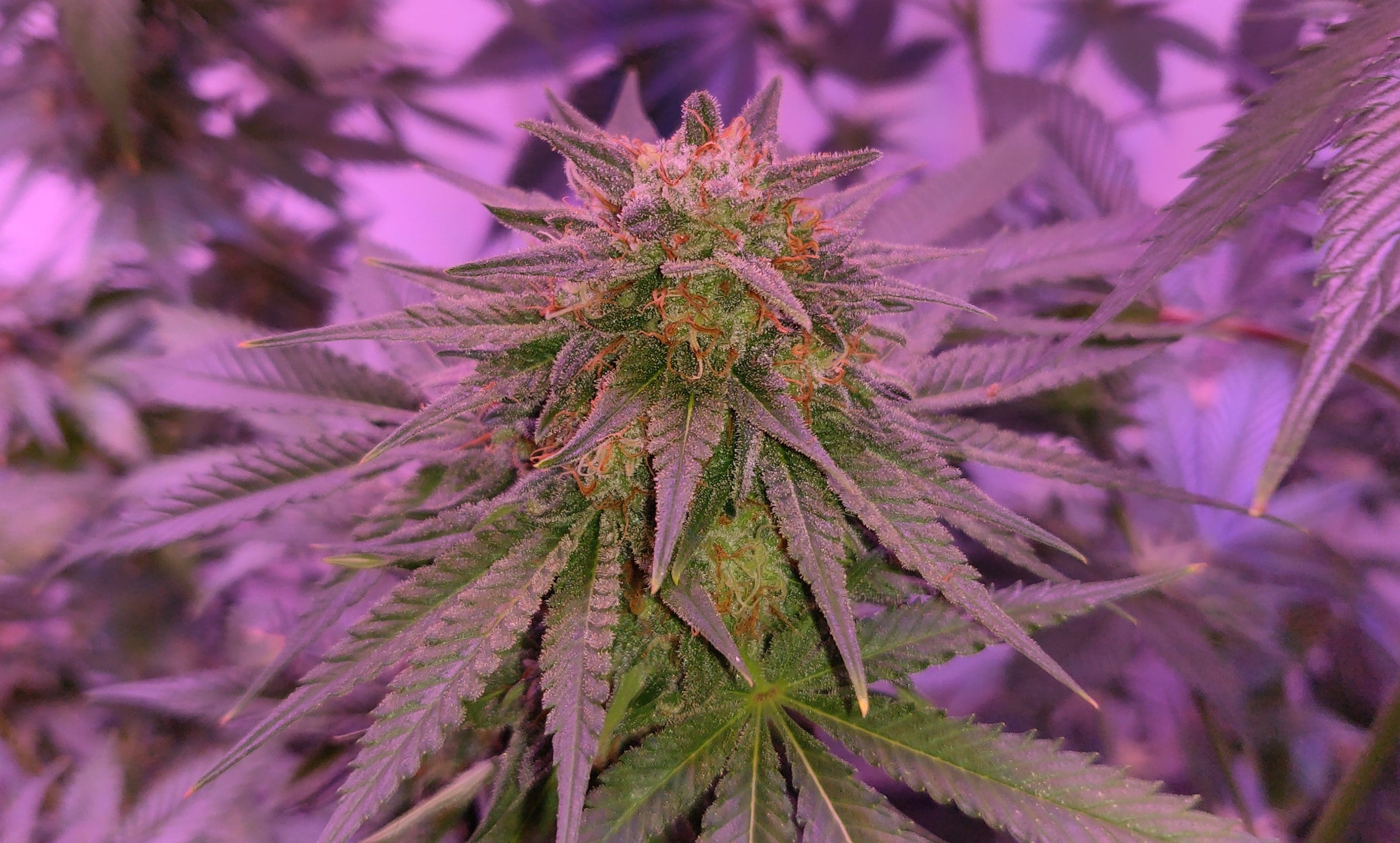 A congressional committee report attached a large-scale spending bill containing marijuana-related protections has been amended to include a call for the Drug Enforcement Administration (DEA) to finally act on long-pending applications for federal licenses to grow cannabis for research purposes.
The legislation itself, which was released by a House subcommittee last week, could still be further amended as it goes through the legislative process. But as approved by the full House Appropriations Committee on Wednesday, the bill stipulates that none of the Fiscal Year 2020 funds it allocates may be used by the Justice Department to interfere in state-legal medical marijuana programs.
The provision has been federal law since 2014, but its inclusion in the initial subcommittee proposal as introduced is the earliest it has ever surfaced in the legislative process for the annual spending bill. While advocates hoped broader protections for adult-use cannabis states would also be included in the base legislation, that rider isn't in the bill—at least not yet.
There was also a technical problem with the legislation that wasn't resolved by the committee manager's amendment, the text of which has not been posted but was obtained by Marijuana Moment. The medical cannabis provision lists the states and territories its protections apply to—but it left out the U.S. Virgin Islands, which legalized medical marijuana in January.
Similar errors have occurred in past versions of the legislation, when legal medical cannabis states North Dakota and Indiana were not included in an earlier version of the rider, and advocates hope that the language will be amended on the House floor.
But while that fix didn't make it into the bill at the committee level, the directive to the DEA about cannabis cultivation licenses was added to the committee report attached to the bill via the manager's amendment.
"The Committee urges the Drug Enforcement Administration to expeditiously process any pending applications for authorization to produce marijuana exclusively for us in medical research," the revised report states.
The DEA has faced significant pressure from lawmakers, advocates and scientists to approve applications for additional marijuana manufacturers to produce research-grade cannabis. Currently there is only one federally authorized facility, and the quality of its product has long been criticized.
DEA announced a process to license additional cultivators during the final months of the Obama administration in  2016, but the Justice Department under then-Attorney General Jeff Sessions refused to act on more than two dozen pending applications. Current Attorney General William Barr has pledged to look into the matter, and has said he agrees that approving additional manufacturers is necessary.
Advocates hope that the new committee report language could help to finally spur movement at the department.
"The DEA is a disaster on marijuana and they need to stop obstructing research ASAP," Michael Collins, director of national affairs for the Drug Policy Alliance, told Marijuana Moment.
"It's beyond ridiculous that they won't act on these applications. Even prohibitionists like Project SAM agree," he added, referring to the anti-legalization group Smart Approaches to Marijuana. "And when the guys who get their drug policy from the 1920s say you're behind the times, that's pretty embarrassing."
Justin Strekal, political director for NORML, said that Sessions "was the only government official opposed to cannabis research, and he is no longer employed."
"Now is the time for AG Barr to follow through on his commitment and allow researchers pathways to consumer-grade cannabis," he said.
Another provision included in the appropriations bill would offer protections for states that have implemented industrial hemp pilot programs under the 2014 Farm Bill. The Justice Department wouldn't be allowed to use its funds to interfere in such programs under the proposal.
Of course, the 2018 version of the agriculture legislation removed hemp and its derivatives from the Controlled Substances Act, shifting regulatory responsibility onto the U.S. Department of Agriculture instead of the Justice Department, so that provision may not be especially relevant going forward.
The bill will next head to the Rules Committee, which will decide the list of amendments—potentially including additional cannabis-related ones—that can be considered on the House floor.
Read the text of the manager's amendment with the DEA marijuana language below: 
Managers Amendment FINAL by on Scribd
Presidential Candidates Are Cosponsoring A New Marijuana Descheduling Bill
Photo courtesy of Mike Latimer.
House Committee Approves Immigration Bill With Marijuana Protections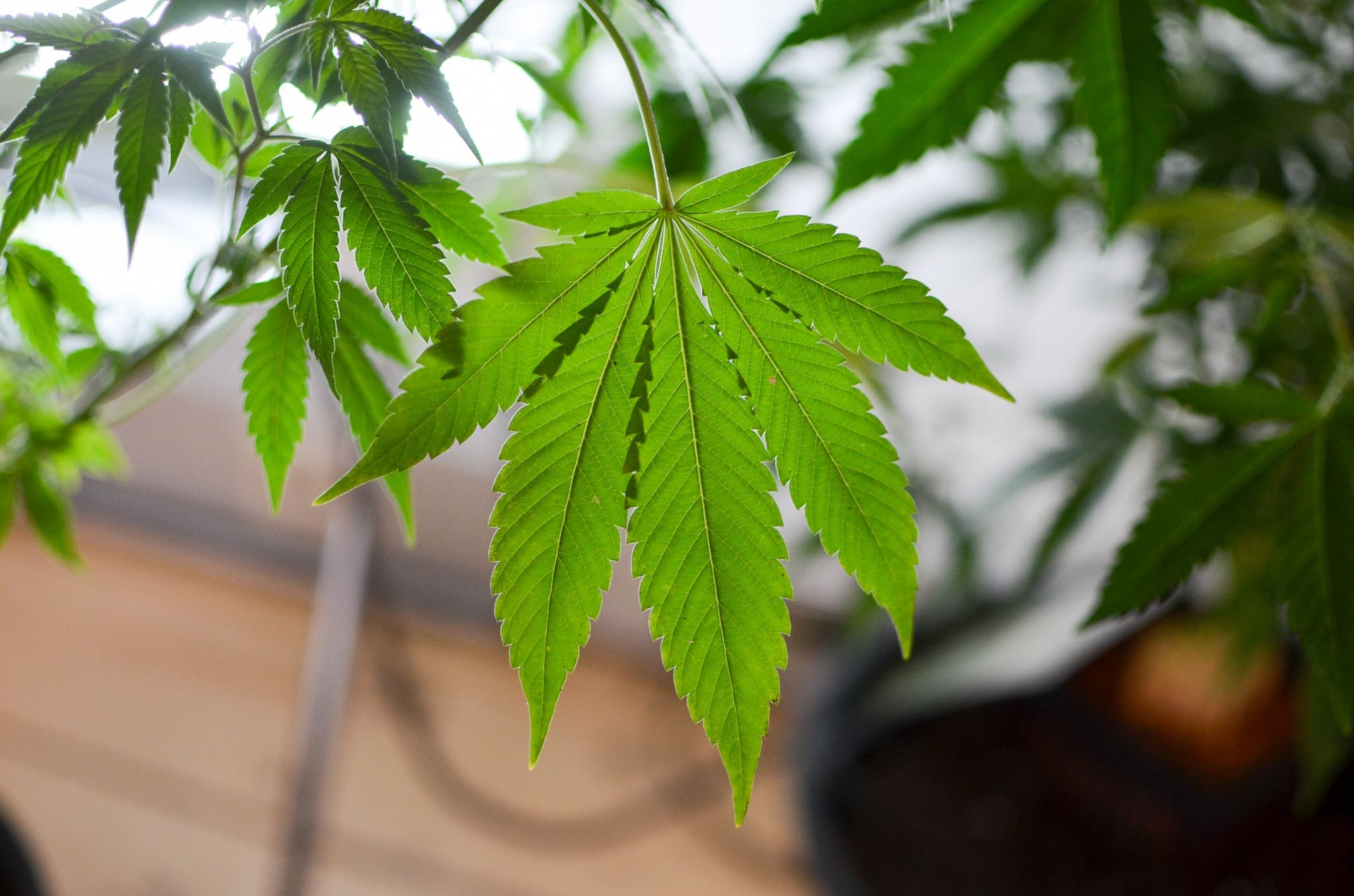 A congressional committee voted in favor of a wide-ranging immigration bill on Wednesday, and the legislation includes marijuana-related protections for people who were brought to the U.S. as children.
Under the DREAM Act as approved, having low-level cannabis convictions, or engaging in state-legal cannabis-related activities such as working in the regulated marijuana industry, would not be counted against applications for permanent resident status for so-called Dreamers.
The House Judiciary Committee advanced the bill in a 19-10 vote, without specific discussion about the cannabis provisions.
The section concerning eligibility for permanent status stipules that having three or more misdemeanor convictions could be grounds for ineligibility—but the bill creates an exemption for "simple possession of cannabis or cannabis-related paraphernalia" or "any offense involving cannabis or cannabis-related paraphernalia which is no longer prosecutable in the State in which the conviction was entered."
The text seems to indicate that immigrants who engaged in cannabis-related activities prior to a state reforming its marijuana laws would still be protected even if that activity was not state-legal at the time.
Similar language appears under a separate section about grounds for a provisional denial of an application for adjustment of status. Applicants would be exempted from such a denial if their conviction was for "simple possession of cannabis or cannabis-related paraphernalia" or "any offense involving cannabis or cannabis-related paraphernalia which is no longer prosecutable in the State in which the conviction was entered."
A previous version of the legislation, filed in March, didn't include the specific eligibility requirements related to certain criminal activity, nor did it contain any explicit marijuana protections. It's possible that House Democrats thought up the exemptions during a brainstorming session earlier this month about potential bill revisions aimed at building more support.
The next likely stop for the DREAM Act will be the House Rules Committee before heading to a full floor vote.
There's been growing interest in reforming marijuana policies as they apply to immigrants and visitors to the U.S.
Earlier this month, four congressional Democrats sent a letter to the head of the Justice Department and Department of Homeland Security to end the practice of rejecting naturalization applications solely because the applicant worked in a state-legal marijuana market. That came after the U.S. Citizenship and Immigration Services (USCIS) released a memo specifying that such activity could render them morally unfit for citizenship.
And last week, Rep. Earl Blumenauer (D-OR) introduced legislation aimed at resolving marijuana-related border issues, whereby visitors who admit to using cannabis or working in their country's legal industry can be denied entrance.
New Congressional Bill Aims To Resolve Marijuana Industry Border Issues
Photo courtesy of Philip Steffan.