Minnesota House Debates Marijuana Legalization Bill, Acting On Amendments And Delaying Final Passage Until Tuesday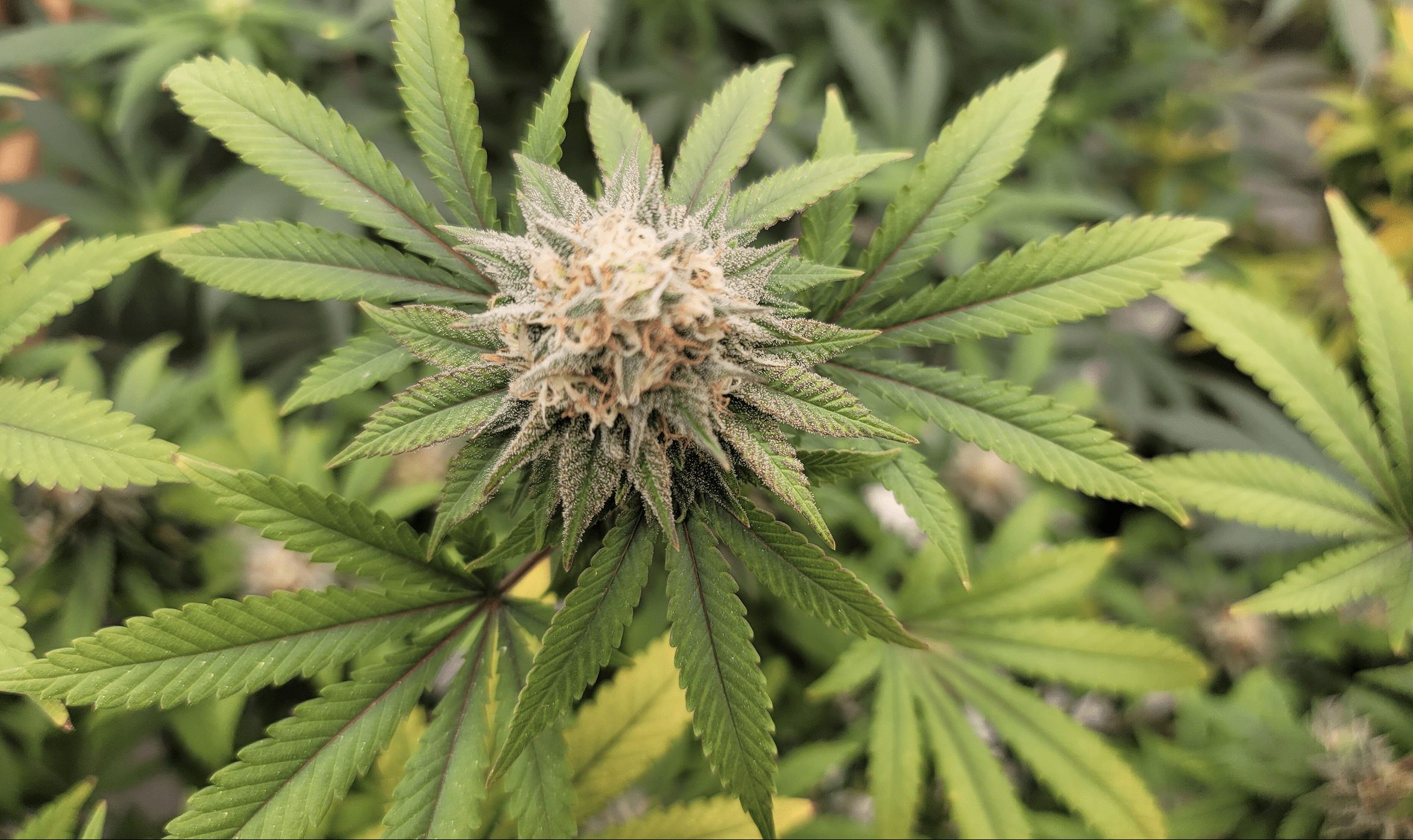 The Minnesota House of Representatives began debating a bill to legalize marijuana on Monday after months of extensive committee consideration.
The legislation from Rep. Zack Stephenson (D)—which has moved through 15 panels this session—was finally taken up on the floor, where members considered nearly two dozen amendments, adopting a handful while rejecting most. The body adjourned shortly after midnight and plans to take up a vote on final passage of the cannabis legislation on Tuesday morning.
Meanwhile, a Senate companion version is heading to its final committee stop on Tuesday before potentially advancing to the floor of that chamber, which is expected to happen on Friday.
"It's time. Minnesotans deserve the freedom and the respect to make their own decisions about cannabis use," Stephenson said at the beginning of the House floor debate on Monday. "Our current laws have failed. We have decades of data to support that conclusion. They're doing more harm than good."
"Minnesotans want a different approach to our cannabis laws," he said. "And this bill delivers."
The House floor debate on my bill to legalize cannabis in Minnesota will begin in just a few minutes. After 16(!) committee hearings this year, it feels so good to finally bring this bill to the floor!

— Zack Stephenson (@zackstephenson) April 25, 2023
Both the House and Senate bills have been amended numerous times throughout this process, with lawmakers working to incorporate public feedback, revise policies around issues like tax structures for the market and tighten up language.
For example, a Senate panel adopted a comprehensive substitute from the sponsor at a committee stop in March that is primarily meant to address concerns from industry stakeholders who are operating under a cannabis law enacted last year that legalized low-THC edibles in the state. The House bill also went through a similar major revisions in committee.
It's likely that a bicameral conference committee will need to convene to address outstanding differences if both chambers approve their versions of the legislation. The legislative session ends on May 22, giving lawmakers a few weeks to pass a finalized product.
With majorities in both the House and Senate and control over the governorship this session, Democratic-Farmer-Labor party officials have been expressing confidence that legalization will be enacted this year.
Today, the Minnesota House will vote to legalize cannabis for adults 21 and older; expunge low-level cannabis convictions; and establish a regulated market that prevents youth access and provides substance abuse support. #mnleg

📃 Read the bill here: https://t.co/4zhkmbDMdf

— Minnesota House DFL Majority (@mnhouseDFL) April 24, 2023
Gov. Tim Walz (D) released his biennial budget request in January, which included proposed funding to implement marijuana legalization and expungements, and made projections about the millions of dollars in cannabis tax revenue that his office estimates the state will earn after the reform is enacted.
The legislation that's advancing is an iteration of the 2021 House-passed bill from former Majority Leader Ryan Winkler (D), who now serves as campaign chairman of the advocacy coalition MN is Ready.
The governor has called on supporters to join lawmakers and the administration in their push legalize marijuana this session, and he circulated an email blast in January that encourages people to sign a petition backing the reform.
On the House floor on Monday, members adopted amendments to make it a crime to operate a school bus when there is "physical evidence present in the person's body of the consumption of any" cannabis; remove provisions requiring that the transport of hemp products be done in vehicles staffed by at least two employees; and allow marijuana, hemp and alcohol retailers to sell fentanyl testing strips.
Another adopted change makes it so the state's top marijuana regulator could not have had a financial interest in a cannabis businesses for a period of four years prior to being nominated and also permanently bars them from working as a lobbyist, among other restrictions, while additionally placing some similar limitations on members of the Cannabis Advisory Council.
Here are the main components of the revised marijuana legalization bills, HF 100 and SF 73:
Adults 21 and older could purchase and possess in public up to two ounces of cannabis and they would be allowed to cultivate up to eight plants at home, four of which could be mature.
The House bill would allow people to possess up to 1.5 pounds in a private dwelling, while the Senate bill would let people have up to five pounds of self-cultivated cannabis at home and up to two pounds derived from any other source.
Gifting up to two ounces of marijuana without remuneration between adults would be permitted.
Prior marijuana records would also be automatically expunged. The Bureau of Criminal Apprehension would be responsible for identifying people who are eligible for relief and process the expungements.
In addition to creating a system of licensed cannabis businesses, municipalities and counties could own and operate government dispensaries.
On-site consumption permits could be approved for events, and cannabis delivery services would be permitted under the bill.
Local municipalities would be banned from prohibiting marijuana businesses from operating in their areas, though they could set "reasonable" regulations on the time of operation and location of those businesses.
Under the House bill, cannabis sales would be taxed at eight percent—and thereafter, the commissioner of management and budget would adjust the rate every two years so that revenues equal, or do not significantly exceed, the costs of implementing legalization incurred by various agencies. The Senate bill calls for a 10 percent tax rate on marijuana sales that would not change over time.
Part of the tax revenue would fund substance misuse treatment programs, as well as grants to support farmers.
A new Office of Cannabis Management would be established, and it would be responsible for regulating the market and issuing cannabis business licenses. There would be a designated Division of Social Equity.
The legislation would promote social equity, in part by ensuring diverse licensing by scoring equity applicants higher. People living in low-income neighborhoods and military veterans who lost honorable status due to a cannabis-related offense would be considered social equity applicants eligible for priority licensing, and the House bill says that people convicted of cannabis offenses, or who have an immediate family member with such a conviction, would also qualify.
—
Marijuana Moment is tracking more than 1,000 cannabis, psychedelics and drug policy bills in state legislatures and Congress this year. Patreon supporters pledging at least $25/month get access to our interactive maps, charts and hearing calendar so they don't miss any developments.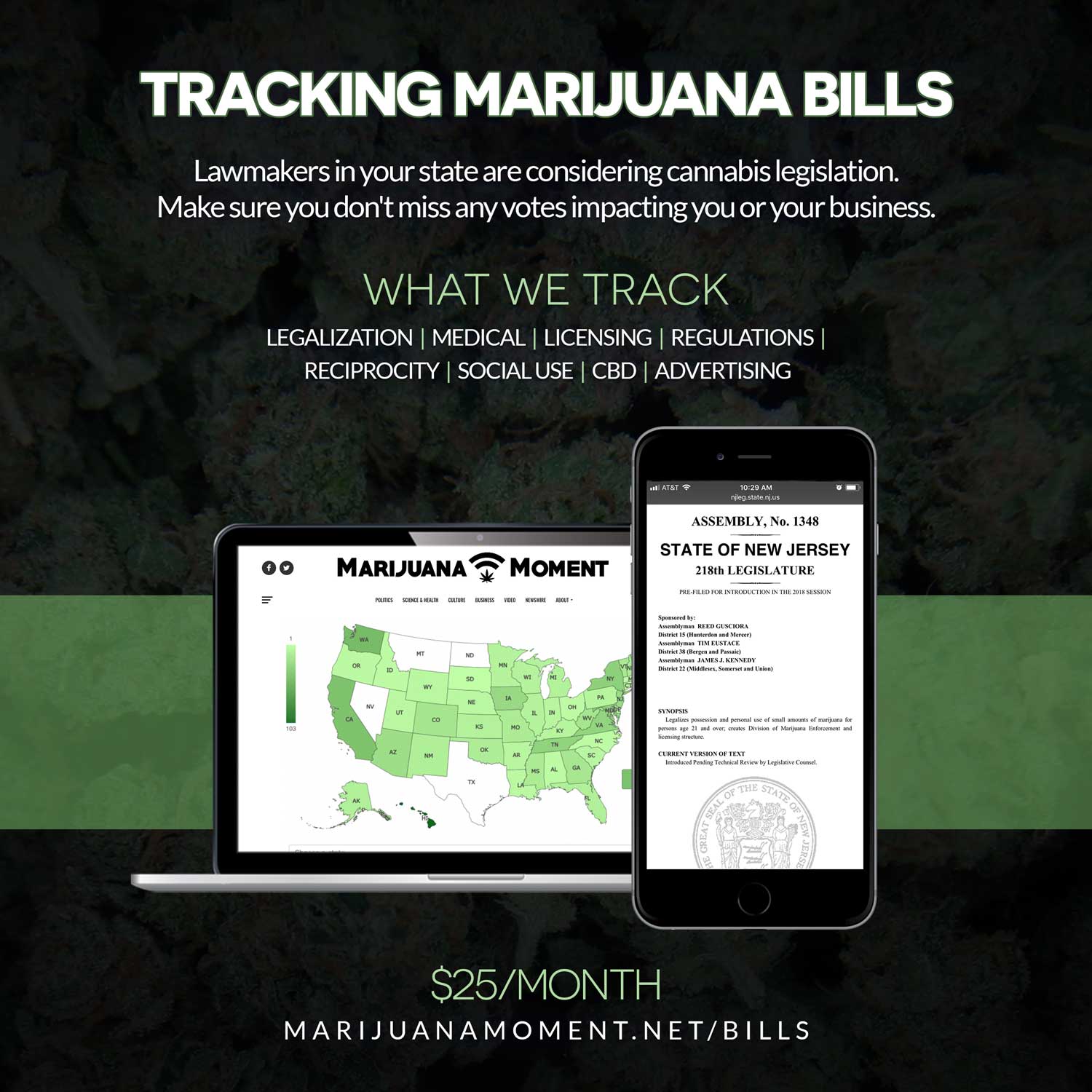 Learn more about our marijuana bill tracker and become a supporter on Patreon to get access.
—
House members on Monday also considered additional Republican-led amendments that were not adopted, including proposals to change the legal age for people to use and purchase marijuana from 21 to 25, institute potency limits of 35 percent THC for cannabis flower and 60 percent THC for concentrates, remove social equity provisions from the bill and require people to complete state forms when transferring small amounts of marijuana to one another.
The body defeated a number of GOP amendments on local control, including proposals to allow local governments to ban marijuana businesses from operating and to refuse to issue permits for cannabis events; let local governments to limit the number of cannabis business licenses based on population size and to place restrictions on hours of sale, noise, odor and location; and give voters the ability to collect signatures to put referendums on city ballots to ban marijuana businesses and/or prohibit use and possession of cannabis locally.
Other rejected changes proposed by members of the minority party would have deleted most sections of the legislation except for those dealing with cannabis expungements, grandfathered in existing hemp product businesses operating under a law enacted in the state last year by creating a new licensing category for them and directed regulators to produce an annual environmental impact study on the cannabis industry.
Additional failed Republican amendments would have deleted grants programs for cannabis business workforce development while increasing funding for the State Patrol to support drug recognition experts, made it a crime to operate a public transit vehicle when there is "physical evidence present in the person's body of the consumption of any" cannabis, prohibited the commissioner of revenue from utilizing new buildings for the purposes of collecting marijuana taxes in cash and deleted sections of the bill creating grants programs for cannabis businesses while instead creating a fund for money to be distributed to cities and counties to support expungements efforts.
Stephenson, the bill author, offered and then withdrew an amendment that he said was filed "in jest" that would have given analysts and staff of the House Research Department and House Fiscal Analysis Department second priority to adopt retiring police dogs if their handlers chose not to adopt them first.
The House bill was vetted by numerous committees before reaching the floor. It passed the Ways and Means Committee, Taxes Committee, Transportation Finance and Policy Committee, Economic Development Finance and Policy Committee, Public Safety Finance and Policy Committee, Health Finance and Policy Committee, Education Finance Committee, Human Services Policy Committee, Workforce Development Finance and Policy Committee, Agriculture Finance and Policy Committee, State and Local Government Finance and Policy Committee, Labor and Industry Finance and Policy Committee, Environment and Natural Resources Finance and Policy Committee, Judiciary Finance and Civil Law Committee and Commerce Finance and Policy Committee (twice).
The Senate committees that have signed off so far are the Taxes Committee, Rules and Administration Committee, State and Local Government and Veterans Committee, Labor Committee, Human Services Committee, Health and Human Services Committee, Transportation Committee, Environment, Climate, and Legacy Committee, Agriculture, Broadband, and Rural Development Committee, Jobs and Economic Development Committee, Commerce and Consumer Protection Committee and Judiciary and Public Safety Committee (twice).
Marijuana legalization seems imminent in Minnesota, pending final passage in the House and Senate, and the resolution of outstanding differences, including key tax provisions.
Monday's House debate comes days after Delaware's governor announced that he would allow a pair of cannabis legalization and sales bill to become law without his signature.
In Minnesota, lawmakers and the governor have expressed optimism about the prospects of legalization this session, especially with Democrats newly in control of both chambers, whereas last session they only had a House majority.
Following their election win in November, Democrats internally agreed to discuss the issue imminently.
It appears that House Speaker Melissa Hortman's (D) prediction at the beginning of the session that it would take "a long time," potentially up until next year, to enact legalization., did not come to pass.
Walz's timeline is proving more on-point, as he said late last year that it would be done "by May."
Winkler, who recently launched a THC beverage company, previously told Marijuana Moment that he agreed with the governor, saying "it is likely that [passing legalization] will be done by May."
Two polls released in September found that the majority of Minnesota residents support adult-use marijuana legalization—and one survey showed that even more Minnesotans approve of the state's move to legalize THC-infused edibles that was enacted last year.
A survey conducted by officials with the House at the annual State Fair that was released in September also found majority support for legalization. That legislature-run poll found that 61 percent of Minnesotans back legalizing cannabis for adult use.
Support was up this year from 58 percent when the House Public Information Services polled fair goers on the issue in 2021. In 2019, the House poll found 56 percent support for legalization.
Delaware Governor Will Allow Marijuana Legalization And Sales Bills To Become Law
Photo courtesy of Mike Latimer.