Virginia Prosecutor Announces His Office Will Not Pursue Marijuana Possession Cases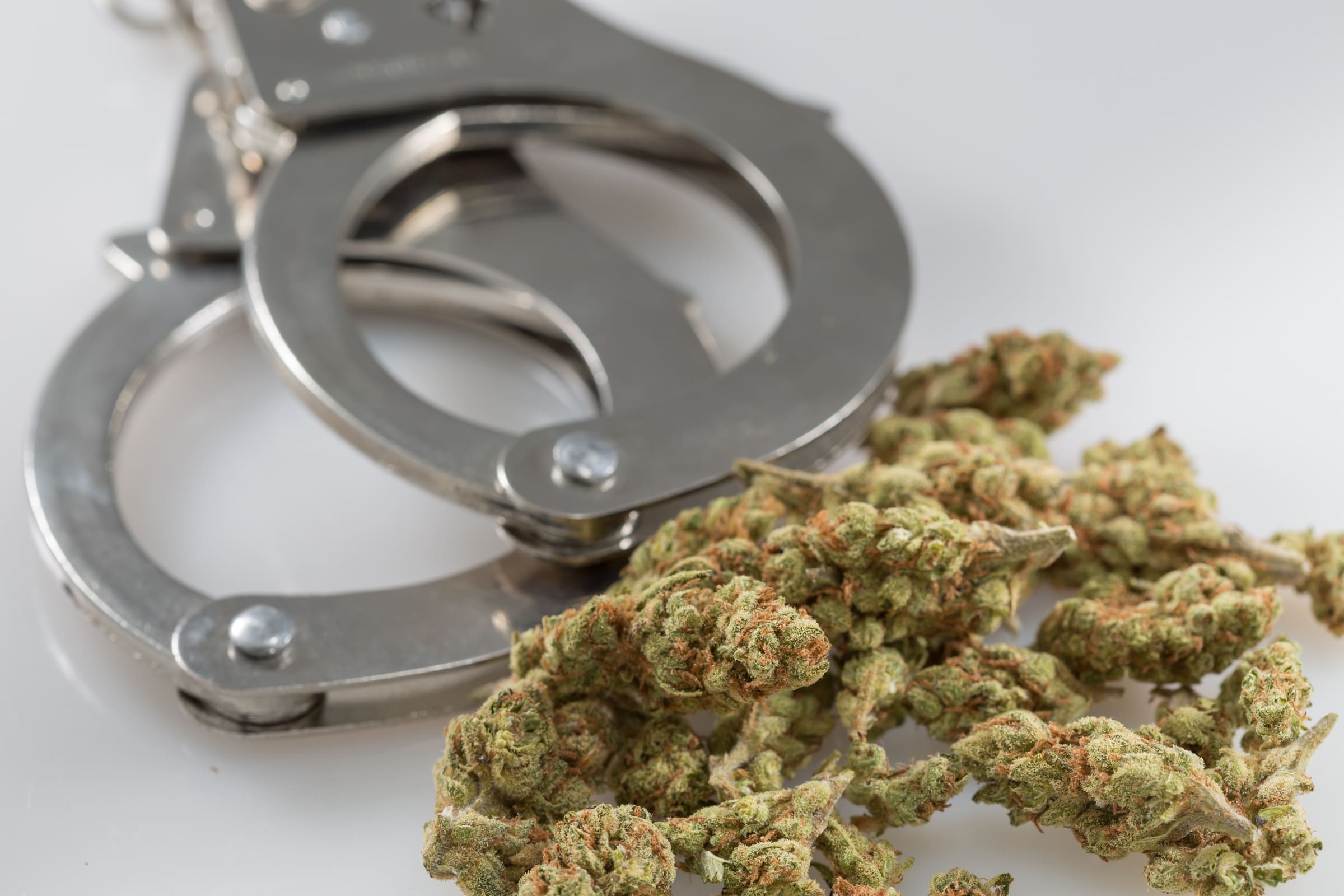 On his first day in office on Thursday, the new prosecutor for Fairfax County, Virginia announced that he will not be pursuing cases of low-level marijuana possession.
But that action has already hit a snag, with a judge rejecting Commonwealth's Attorney Steve Descano's guidance and denying a motion to dismiss one such a case. Judge Mark Simmons reportedly said that each case needs to be reviewed individually, and twice refused the prosecutor's request to dismiss a possession case.
A man appeared (w/o a lawyer) on a simple possession charged, CA moved to nolle pros, Judge Mark Simmons denied the motion. CA again moved to dismiss case, Judge denied.

— Drew Wilder (@DrewWilderTV) January 2, 2020
But in subsequent cases on Thursday, Simmons did dismiss possession charges per the prosecutor's request.
After denying prosecutor's move to drop marijuana possession prosecution in first case before him, Judge Simmons has gone on to dismiss others. Plan to drop all marijuana possession cases in Fairfax County will be a case-by-case and judge-by-judge situation.

— justin jouvenal (@jjouvenal) January 2, 2020
Descano, a former federal prosecutor who campaigned on reducing mass incarceration and ending the drug war, is following the lead of several other commonwealth's attorneys who've emphasized the need for prosecutorial discretion when it comes to cannabis offenses.
"I did not come to this decision lightly," he said in a press release. "This deliberate policy shift is a result of significant meetings, research, and thoughtful considerations. It's based on a thorough look at our criminal justice system, downstream consequences, and most importantly our community."
"I dedicated myself to the pursuit of justice as a lawyer which means I dedicated myself to this very type of reform. When I raised my hand and took the oath of office I also dedicated myself to serve our community by providing justice for all to the best of my ability. Therefore, consistent with a prosecutor's duty to seek justice and my dedication to our community, I have directed my office to dismiss prosecutions of adults for simple possession of marijuana."
Last year, two Virginia prosecutors—Norfolk Commonwealth's Attorney Greg Underwood and Portsmouth Commonwealth's Attorney Stephanie Morales—said that they would dismiss misdemeanor possession cases under certain circumstances.
But in Norfolk, a coalition of judges banded together to block the move, arguing that such a policy change would have to be codified in the legislature, rather than handled at the prosecutor's level. The dispute reached the state's Supreme Court, which ruled in May that judges have the authority to accept or reject judicial directives from the commonwealth's attorneys.
With that, the Fairfax County judge's decision to reject Descano's possession policy is unlikely to face a further legal challenge.
A few simple possession cases have since been nolled prossed. Couple more to go. Judge is being clear about hearing each case individually and not interested in a blanket approach.

— Drew Wilder (@DrewWilderTV) January 2, 2020
Additionally, the Fairfax County Police Department said on Thursday that it will not be changing internal policy on enforcing marijuana possession offenses.
Fairfax County PD says Descano's policy will not change nor affect how officers enforce Virginia's marijuana possession laws.

— Drew Wilder (@DrewWilderTV) January 2, 2020
In any case, what the prosecutor's announcement does signal is a growing sentiment in Virginia that courts and law enforcement shouldn't waste resources on pursuing low-level cannabis offenses.
"The current approach to marijuana possession is not working for Fairfax County," Descano wrote in the policy directive. "Prosecuting adults for marijuana possession wastes resources, hurts our neighbors and our communities, and does not significantly improve community safety."
"It is clear that there are inadequacies and injustices in how our criminal justice system deals with possession of marijuana and that they make our communities less safe," he said.
While judges can continue to resist reform attempts ordered by prosecutors, legislative change that can't be ignored may be on the horizon.
Gov. Ralph Northam (D), who ran on decriminalization in 2017 and talked about the policy in his State of the Commonwealth address last year, is pushing for the legislature to achieve that goal, which has been made all the more likely since Democrats reclaimed control of both chambers of the General Assembly in November's elections.
Lawmakers have already prefiled bills decriminalize and legalize marijuana for the 2020 legislative session.
The state's top cop is also on board with comprehensive cannabis reform. Attorney General Mark Herring (D) hosted a summit last month that involved discussions with representatives of states that have legalized marijuana.
Herring, who is running for governor in 2021, has also laid out a reform agenda that he says will begin with decriminalization and expungements and he hopes will eventually lead to full cannabis legalization.
Read Descano's full marijuana prosecution policy directive below:
FFX CA Policy Directive 20-… by Marijuana Moment on Scribd
This story has been updated to include additional quotes from Descano and the policy directive.
Illinois Lieutenant Governor Buys Marijuana On State's First Day Of Legal Sales