Virginia Marijuana Decriminalization Bill Filed For 2020 After Democrats Reclaim Legislature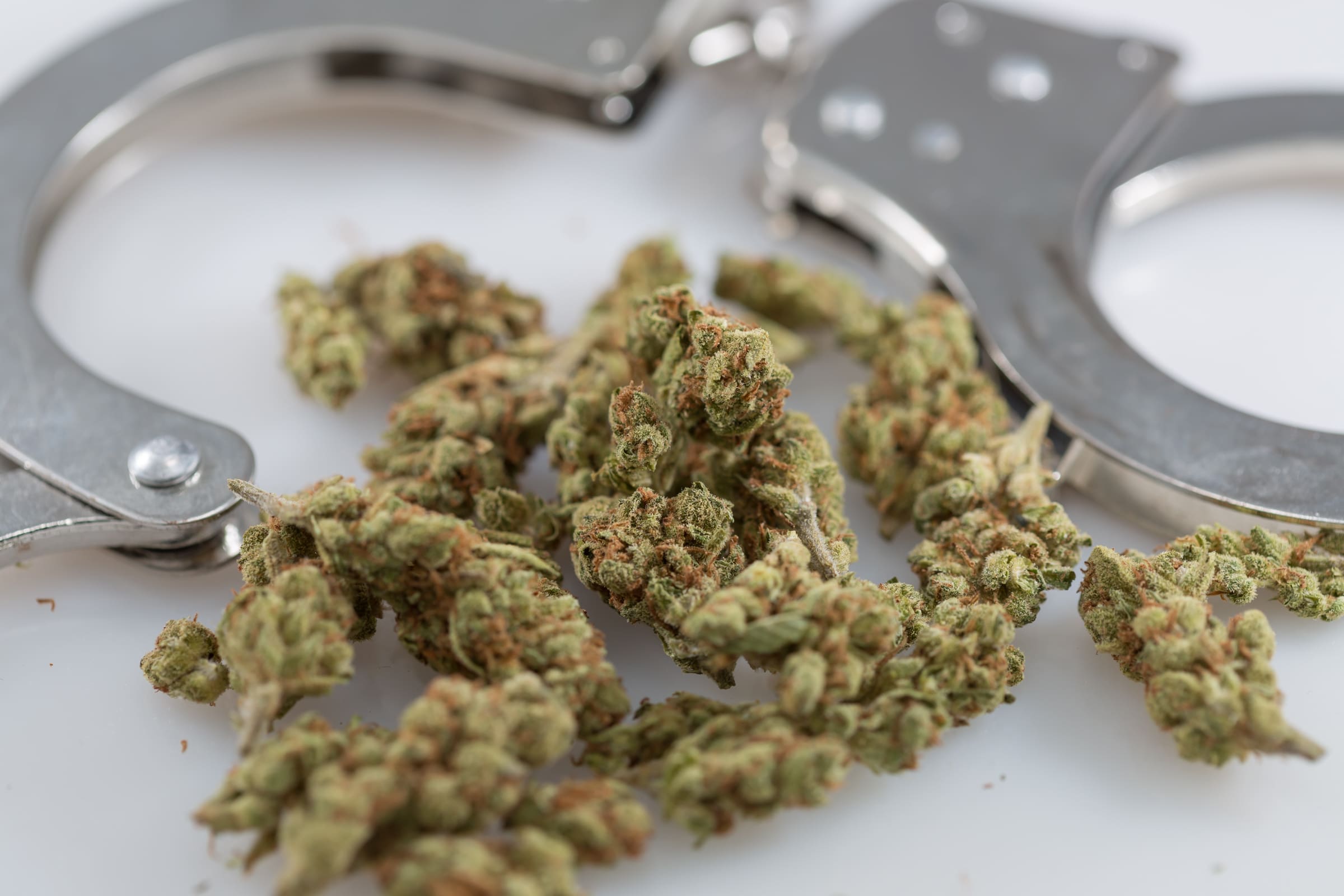 A Virginia lawmaker prefiled a bill on Monday for the 2020 session that would decriminalize the possession of marijuana—a piece of reform legislation that stands a much better chance of passing after voters elected Democratic majorities in both chambers of the legislature earlier this month.
Sen. Adam Ebbin (D) introduced the proposal, which would make possession of up to one ounce of cannabis punishable by a maximum $50 civil penalty. Currently, simple possession carries up to a $500 fine and 30 days in jail.
Decriminalization was among the campaign promises made by Gov. Ralph Northam (D), who also called for the policy change in his State of the State address in January, but reform efforts have stalled to date in the Republican-controlled legislature.
The governor said earlier this month that decriminalization is a 2020priority for his administration, a goal that now appears much more achievable since Democrats have reclaimed control of both the House of Delegates and Senate.
"The new majority creates a real pathway for the passage of decriminalization in the 2020 General Assembly," Jenn Michelle Pedini, executive director of Virginia NORML, told Marijuana Moment. "SB2 is a common sense approach to a policy supported by three out of four Virginians."
Here's how the bill would amend the state's law on cannabis possession:  
"Any person who violates this section is guilty of a misdemeanor and shall be confined in jail not more than 30 days and fined not subject to a civil penalty of no more than $500, either or both; any person, upon a second or subsequent conviction of a violation of this section, is guilty of a Class 1 misdemeanor $50. Any civil penalties collected pursuant to this section shall be deposited into the Drug Offender Assessment and Treatment Fund."
Additionally, the legislation would make it so that only individuals who've committed criminal violations, or juveniles who've committed civil violations, would be subject to penalties such as a suspended sentence, substance abuse screening or driver's license suspension.
"The bill also allows a person to petition for expungement of convictions and deferred disposition dismissals for marijuana possession when all court costs and fines and orders of restitution have been paid," a summary states.
While it's yet to be seen whether the new legislature will pursue broader reform such as adult-use legalization or an expansion of the state's limited medical cannabis program, recent polling indicates that Virginians are ready to move ahead. Sixty-one percent of Virginia residents favor recreational legalization, according to a survey released in September.
New Jersey Voters Will Decide On Marijuana Legalization Next Year, Senate Leaders Say