Virginia Launches Website To Educate People About Marijuana Legalization Law Taking Effect On July 1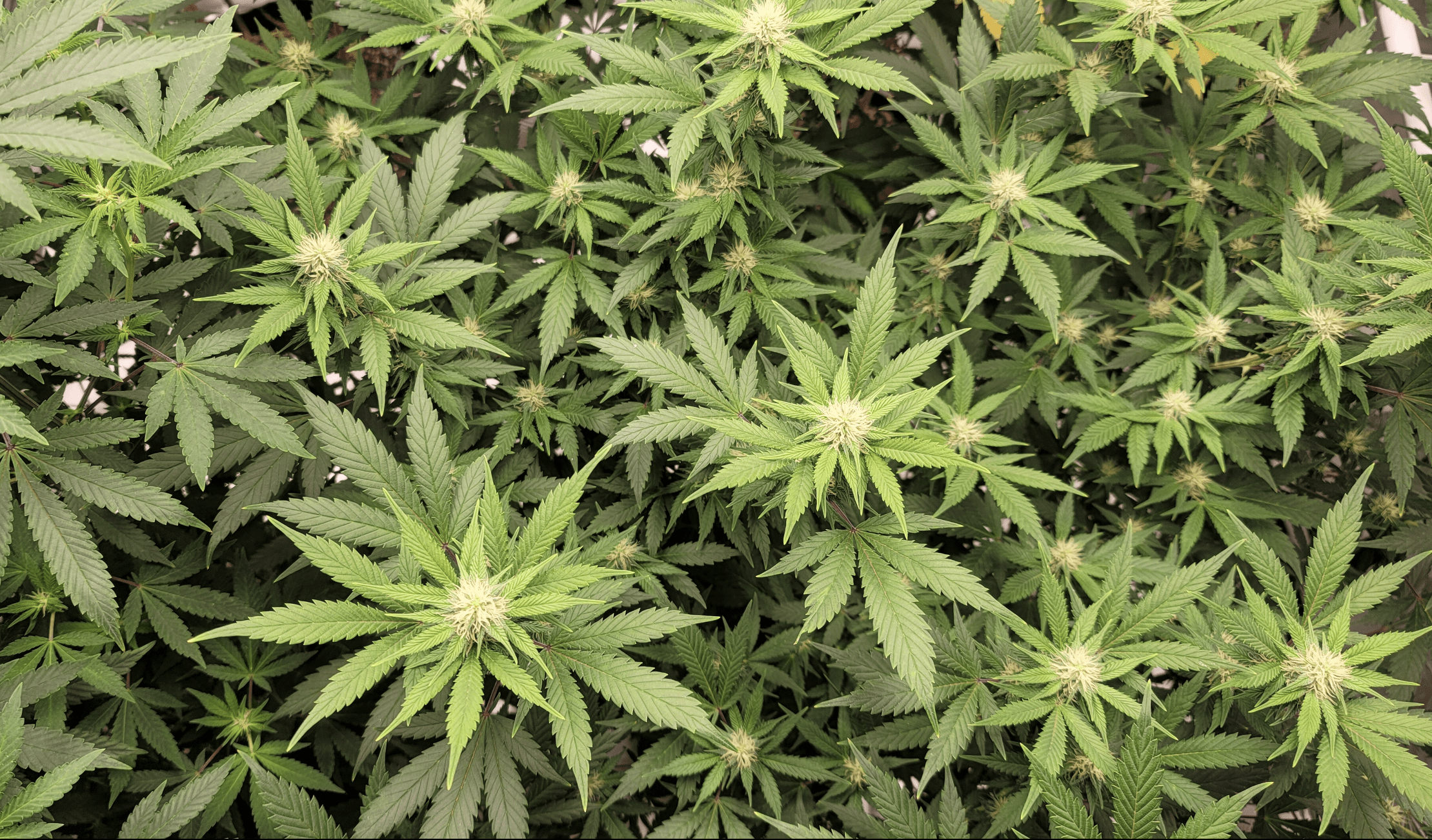 Marijuana legalization is set to go into effect in Virginia at the beginning of next month—and now the state is taking a step to educate residents about the rules of the new program.
The state on Thursday launched a web page that breaks down the various provisions of the adult-use legalization law that was enacted in April and takes effect on July 1, detailing what people can—and can't—do legally.
"The legalization of cannabis creates an opportunity for Virginia to implement criminal justice reforms, to promote diverse participation in the cannabis industry, and to reinvest in communities that have been disproportionally affected by marijuana prohibition," the site states.
If you have questions about marijuana legalization in Virginia, check out https://t.co/FOHaH2zHqp, the Commonwealth's new website with information, updates, and answers to frequently asked questions about the law.

— Governor Ralph Northam (@GovernorVA) June 10, 2021
At the same time, the state's Joint Legislative Audit & Review Commission (JLARC) is recommending that lawmakers add a misdemeanor penalty to be imposed for possession in excess of the new limit—a proposal opposed by advocates.
"In the 2022 General Assembly, the focus should be on expediting safe, regulated retail sales, not finding new ways to criminalize Virginians for a legal substance," NORML said in response.
But for now, pro-legalization Gov. Ralph Northam (D) and his administration are hoping to spread awareness about the new law as approved this past session, letting citizens know that things like possession of up to one ounce of cannabis will be permissible for adults 21 and older, while underage use and driving under the influence will remain prohibited.
"Virginia's marijuana legalization law ends the prohibition of simple possession of marijuana for adults 21 years and older on July 1, 2021," a page states. "The law also lays out a timeline for state agencies to seal marijuana-related criminal records."
"On July 1, 2021, all records of misdemeanor possession with intent to distribute marijuana arrests, charges, and convictions will be automatically sealed from public view in the Virginia State Police's systems. This follows the sealing of simple possession of marijuana records that were completed in 2020. By July 1, 2025, after several state entities overhaul record-keeping systems, all records, including records of arrests, charges, and convictions, for simple possession of marijuana or misdemeanor possession with the intent to distribute marijuana will be automatically sealed across all state and private databases."
The notice on the new state site also advises that while regulators can begin developing certain rules for adult-use sales starting on July 1, stores cannot open until January 1, 2024 and it will "take time for the authority to hire staff, write regulations, and implement equity and safety initiatives."
In the meantime, gifting of small amounts of cannabis from one adult to another is allowed, but it cannot come with a quid pro quo of having to purchase another product in order to receive the gift.
"Thus, the 'gifting market' seen in Washington, D.C. will not be legal in Virginia," the site says, referring to an unregulated market that has cropped up in the nation's capital that involves companies selling $60 bottles of juice or t-shirts that come along with a "free" gift of marijuana.
Over the past session, the governor strongly advocated for cannabis reform, and lawmakers sent bills to enact legalization to his desk in February. In March, the governor formally submitted substitute language to the bills, and both chambers approved the proposed changes as suggested in April. That meant no further action was needed from Northam to enact them into law.
In addition to possession, home cultivation will be also allowed starting in July. Plants will have to be labeled with "identification information, out of sight of public view, and out of range of individuals under the age of 21."
The governor also asked the legislature to adopt an amendment to expedite automatic expungements for people with prior marijuana convictions, and they accepted that request. Sales are still slated to begin in 2024.
State Attorney General Mark Herring (D), who had endorsed legalization before Northam and legislative leaders, said that he is "proud to have played a role" in building support for the issue.
Support for legalizing marijuana is strong in Virginia, according to a poll released in February. It found that more than two-thirds of adults in the Commonwealth (68 percent) favor adult-use legalization, including a slim majority (51 percent) of Republican voters.
Regulators in other states that have enacted legalization this year, including New Mexico and New York, also similarly launched websites to detail the provisions of their new cannabis programs.
Over in Arizona, the state Supreme Court this month launched a website to help people expunge their past marijuana conviction records, pursuant to the legalization initiative that voters approved last year.
Wyoming Voters Could See Two Marijuana Ballot Measures in 2022 Under Libertarian-Led Push
Photo courtesy of Mike Latimer.