Federal Appeals Court Hears Marijuana Rescheduling Arguments In Case Against DEA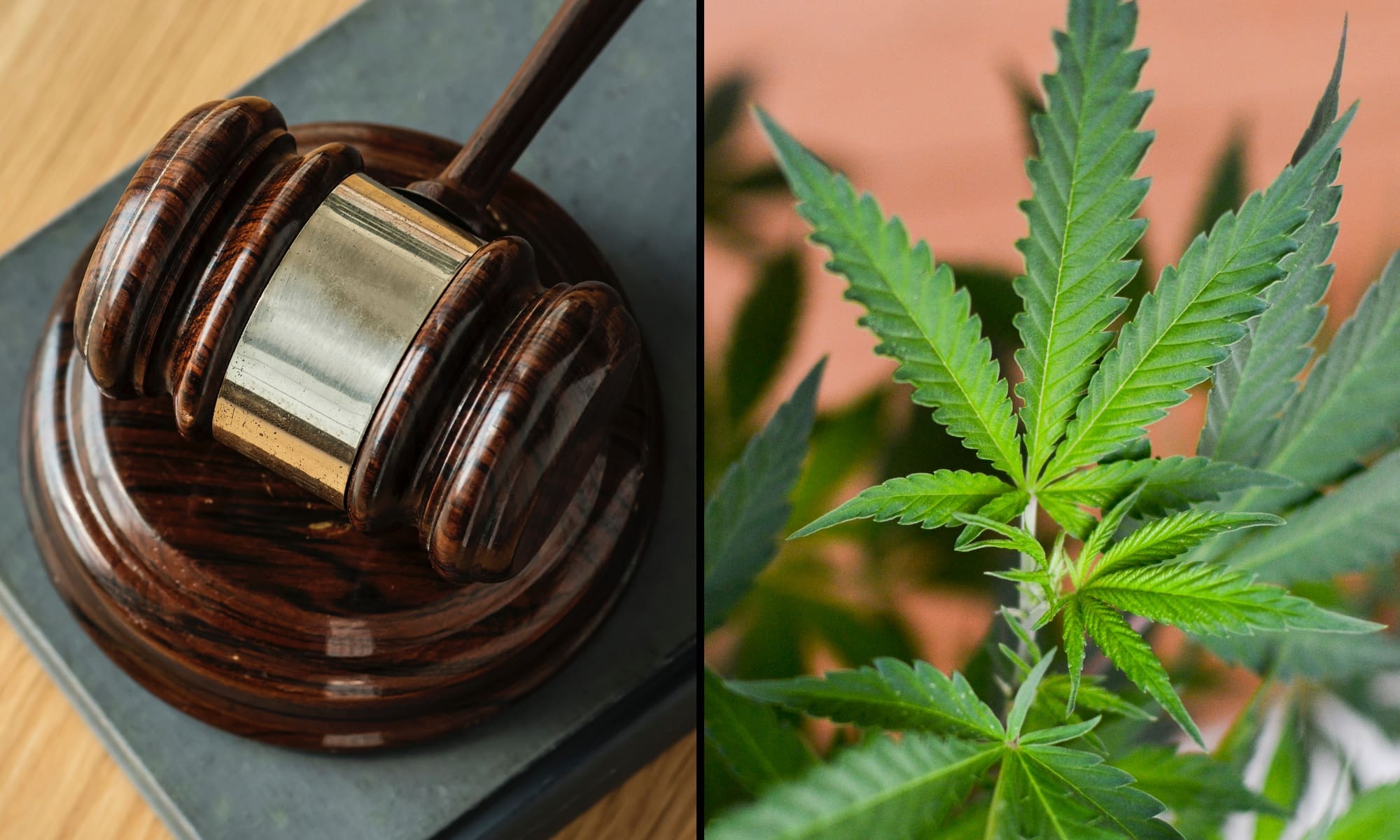 Attorneys for a group of scientists and military veterans seeking to force the U.S. Drug Enforcement Administration (DEA) to formally reconsider marijuana's restrictive federal classification made their case on Thursday to a three-judge panel of the U.S. Court of Appeals for the Ninth Circuit.
Questions from judges, however, focused less on the challenge's merits than the procedural questions it raises.
"This is a really odd case," Judge William Fletcher said at the beginning of the oral arguments, which lasted roughly 30 minutes. While the lawsuit hinges on DEA's rejection of a cannabis rescheduling petition last year, the judge noted, the veterans and researchers now suing DEA weren't party to that petition.
"Your clients filed no petition. You appeal the denial of somebody else's petition," he said. "Somehow that doesn't strike me as reasonable to allow somebody to come in this way, without themselves having filed a petition. To piggyback on the denial of such an odd, abbreviated petition just doesn't fit with the way the administrative process is supposed to work."
The lawsuit—filed last year by cannabis researcher Sue Sisley of the Scottsdale Research Institute, the Battlefield Foundation and veterans Lorenzo Sullivan and Gary Hess—centers largely on the DEA's 2020 denial of a one-page cannabis rescheduling petition filed by a separate individual. In its response, the agency argued that marijuana has no currently accepted medical value.
Lawyers for the group are appealing that decision, asking the court to order DEA to initiate a formal rulemaking process, which would involve expert testimony and public comment. They say DEA's summary dismissal of past rescheduling petitions has not only been unconstitutional but also prevented important research into the drug's medical potential.
Matt Zorn, one of the lawyers for the petitioners, told Marijuana Moment on Friday that he is "pleased that we got our day in court."
"All a litigant can ask for is the opportunity to brief their case and explain their case to the judges—and judges had legitimate concerns," he said. "I thought we addressed those concerns, and I think we presented a real problem for them. Despite the quote-unquote odd procedural posture, I do think it's proper."
"Our hope is that the panel reaches the merits, because there frankly really isn't that much dispute that what's going on here is wrong," he added. "That's the bottom line takeaway. Nobody's really disputing that the agency's interpretation of 'no currently accepted medical use' is wrong. What we're arguing about whether or not we should be the ones to bring it to a court's attention."
At the arguments on Thursday, Zorn told the judges that it is "a well-established principle of administrative law that even if you miss the notice and comment period, you might have the ability to come in and challenge a rule."
"The fact of the matter is these petitions generally take a really long time. This is a pure legal issue. It's ripe for decision… My clients are suffering injuries from the failure to engage in rulemaking," he said.
The plaintiffs initially filed their lawsuit, Sisley v. DEA, against the federal agency in May of last year, contending that DEA's justification for maintaining a Schedule I status for cannabis violates the Constitution on numerous grounds. DEA attempted to dismiss the case, but the Ninth Circuit rejected that request in August.
During oral arguments, Zorn pointed to a number of cases as precedent to justify why his clients should be allowed to challenge DEA's denial of the petition, most notably Massachusetts v. EPA, in which that state challenged the denial of a petition filed by another party. But judges pointed out that no case he cited clearly states who can and can't rightfully appeal such an agency decision.
"Neither side is really citing case law that is directly on point here," Zorn acknowledged. "I have not found any statute that is anything like this."
Justice Department lawyer Daniel Aguilar, who represented the federal government at the oral argument, insisted that the court should dismiss the case and allow the group to file their own DEA rescheduling petition.
But the Ninth Circuit judges were similarly skeptical of the government's stance. Aguilar argued that in Massachusetts v. EPA, for example, Massachusetts was allowed to appeal a denial of a petition it wasn't a party to because of its special status as a U.S. state. To back up his position, he pointed to part of an opinion by Supreme Court Justice Anthony Kennedy.
Judge Fletcher, however, seemed to correct Aguilar on his interpretation. "The sovereign stuff that Justice Kennedy writes in that opinion goes entirely to whether or not it has a cognizable injury," he said. "It really is not talking about whether or not Massachusetts has the right to appeal the denial of somebody else's petition."
The Ninth Circuit panel also included Judges Paul Watford and Daniel Collins.
Separate from the issue of standing, lawyers for the scientists and veterans have have raised questions about DEA's reliance on scheduling standards that they feel are arbitrary and misinterpret federal law. To support that claim, they pointed to a federal memo from 1972.
The Bureau of Narcotics and Dangerous Drugs, a predecessor to DEA, sent a letter to the White House replying to a rescheduling petition to NORML, wherein it similarly referenced statutory obligations to maintain the existing schedule, rather than argue the merits.
"We concluded that the only alternative was to reject the petition," the letter states. "The Attorney General simply has no powers to grant the petitioner's request."
Petitioners in the case also argue that government's practice of granting the attorney general authority to schedule drugs based on his or her interpretation of international treaty obligations constitutes an "unconstitutional delegation of legislative authority."
When the World Health Organization (WHO) schedules drugs under international treaties, Zorn argued, "the United States automatically has to do the same thing. The attorney general has no choice."
The arrangement unconstitutionally vests power in WHO and the attorney general's office, he said, rather than keeping it with Congress.
Sisley, the lawsuit's lead plaintiff and president of the Scottsdale Research Institute (SRI), is a DEA-licensed researcher focused on investigating the therapeutic potential of cannabis for veterans. She's sought to become a federally authorized marijuana manufacturer so that her facility can produce higher quality products for studies.
SRI has already taken the feds to court over past marijuana decisions, with results to show for it. The institute successfully forced DEA to issue an update on the status of their application processing and then got the Justice Department to hand over a "secret" memo that DEA allegedly used to justify a delay in deciding those proposals.
"What has been animating all of these lawsuits is that we can't get the research done," Zorn told Marijuana Moment last year, shortly after the current challenge was filed in district court. "The ideal result is that we stop filing lawsuits and the administration decides it wants to support cannabis research. But until that happens, we'll be in the courts."
Last month, Sisley and SRI received preliminary approval from DEA to be one of the first new federally authorized cultivators of cannabis for research.
Bill To Let Researchers Study Marijuana From Dispensaries Approved In Congressional Committee
Photo elements courtesy of rawpixel and Philip Steffan.