VA Admits It "Can Look At Marijuana As An Option For Treating Veterans"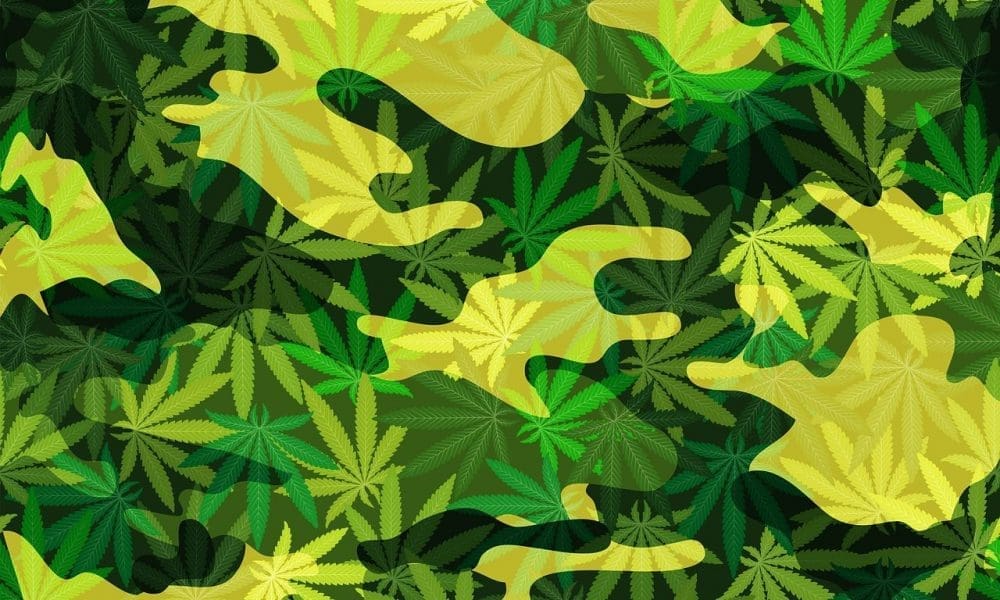 Despite repeated claims to the contrary, the U.S. Department of Veterans Affairs (VA) is now admitting that it "can look at marijuana as an option for treating Veterans."
The stance, which comes in the form of new content uploaded to a VA webpage last week, contrasts with a letter that Veterans Affairs Sec. David Shulkin sent to members of Congress in December, less than two months ago.
"Federal law restricts VA's ability to conduct research involving medical marijuana, or to refer veterans to such projects," he claimed at the time.
There have been no changes to federal cannabis laws in the interim.
The VA Office of Research & Development's webpage on Post-Traumatic Stress Disorder (PTSD) now says that earlier research on medical cannabis "found limited evidence that marijuana use might alleviate neuropathic pain in some patients, and that it might reduce spasticity associated with multiple sclerosis, but found insufficient evidence to assess the effects of marijuana on PTSD."
"VA is not currently able to prescribe medical marijuana to Veterans," it continues, "but can look at marijuana as an option for treating Veterans."
A cached previous version of the same page doesn't mention marijuana at all.
The update to the webpage comes as Shulkin and the department are under increasing pressure on medical cannabis and completely unrelated issues.
A group of members of Congress are pushing the VA to allow its physicians to recommend medical cannabis, or at least to refer veterans to studies on the drug's potential.
And a VA inspector general's report released last week found that Shulkin made "serious derelictions" that resulted in improper use of taxpayer money to cover portions of an overseas trip he and his wife took to Denmark and the UK last year.
The report, which included portions of Shulkin's travel agenda, happened to reveal that on July 19 he met with British officials to discuss medical cannabis as part of the trip.
Under an internal VA administrative directive, the department's policy is that its "providers are prohibited from recommending, making referrals to or completing paperwork for Veteran participation in State marijuana programs."
Shulkin has repeatedly tried to pass the buck to Congress when asked about the issue.
During a White House briefing last year, for example, he said that state medical cannabis laws may be providing "some evidence that this is beginning to be helpful, and we're interested in looking at that and learning from that." But he added that "until time the federal law changes, we are not able to be able to prescribe medical marijuana for conditions that may be helpful."
The distinction between recommendation and prescription is an important one. No physician in the U.S. — government or private — can prescribe marijuana, because prescription is a federally-regulated process and cannabis currently falls under the Controlled Substances Act's restrictive Schedule I, a category that is supposed to be reserved for drugs with a high potential for abuse and no medical value.
That's why the 29 states with medical cannabis access allow doctors to simply recommend the drug, circumventing the prescription process.
Shulkin has the unilateral authority to rescind the internal ban and clear the way for VA doctors to recommend medical cannabis to veterans in states where it is legal, but he has repeatedly claimed that federal law — without citing a particular statute — blocks him from doing so.
The secretary's unwillingness to move on marijuana goes beyond just letting doctors who work for him recommend it. He has also thus far refused to help lift institutional roadblocks preventing the department from participating in scientific research on cannabis's uses.
In an interview last year, he said that it is "not within our legal scope to study that in formal research programs."
That position has led to recruitment issues for researchers conducting trials. For example, one such study on marijuana's effects on PTSD has been prevented from reaching veterans at the Phoenix, Arizona VA hospital.
"This study needs 50 more participants and the Phoenix V.A. is in the best possible position to assist by simply allowing principle investigators to brief [VA] medical staff on the progress of the study, and by allowing clinicians to reveal the existence of the study to potential participants," the American Legion, which represents more than 2.4 million military veterans, wrote to Shulkin in September. "Your immediate attention in this important matter is greatly appreciated. We ask for your direct involvement to ensure this critical research is fully enabled."
And John Hudak, a researcher with the Brookings Institution said that despite Shulkin's claims, "doctors and researchers at the VA or in VA hospitals could conduct research into the medical efficacy of marijuana while remaining completely compliant with federal laws, regulations, and the United States' obligations under international agreements."
In December, VA issued an updated policy offers physicians greater encouragement to discuss cannabis with their patients.
The new directive urges government doctors to "discuss with the Veteran marijuana use, due to its clinical relevance to patient care, and discuss marijuana use with any Veterans requesting information about marijuana."
But it maintains the longstanding departmental ban on physician recommendations.
V.A. Issues New Medical Marijuana Policy For Military Veterans
The new website language, however, and the revelation that Shulkin discussed the issue on his overseas trip, shows that VA's opposition to cannabis is not necessarily set in stone, at least when it comes to research, though the implications aren't immediately clear.
"No other arguments have worked in the past so this may be a breakthrough," Sue Sisley, the researcher running the Arizona PTSD trial, told Marijuana Moment in an interview, referring to the webpage update. "VA can definitely be more helpful if they wanted to. There is nothing blocking them."
Trinidad And Tobago Lawmakers Approve Marijuana Decriminalization Bill
A bill to decriminalize low-level marijuana possession in Trinidad and Tobago was approved by the nation's House of Representatives on Wednesday.
The recently introduced legislation would remove criminal penalties for possession of up to 30 grams of cannabis. A fixed fine would be imposed for possession of more than 30 but fewer than 60 grams, and it would not impact an individual's criminal record if the debt is paid.
The proposal would also provide a pathway for expungements of prior cannabis convictions and allow individuals to cultivate up to four plants for personal use. An earlier version specified that they must be male plants, which do not produce flower, but that was amended after lawmakers received public input.
Representatives spent about eight hours debating the bill, and its approval comes after a series of amendments were made in committee. It's expected to get a vote in the Senate later this month.
There are some provisions that don't sit well with reform advocates. Specifically, the measure imposes new penalties against possession and distribution of other substances such as LSD, MDMA and ketamine.
The decriminalization bill is one part of a package of marijuana reform proposals that the government brought before Parliament last month. Another piece of legislation, the Cannabis Control Bill, would legalize cannabis for medical, research and religious purposes and establish a regulatory body to approve licenses for marijuana businesses.
That proposal was also discussed during the House session on Wednesday and has been referred to a Joint Select Committee, which is tasked with delivering a report on the bill by February 29, 2020, local journalist Clydeen McDonald reported.
The JSC on the Cannabis Control Bill will report to the @TTParliament by February 29, 2020. Trinidad & Tobago's government only required a simple, however, the bill received the support of the country's opposition in its amended form, the context here: https://t.co/o6ibF39KRS

— Clydeen Seeorne McDonald 🇹🇹 (@ClydeenMcDonald) December 12, 2019
Prime Minister Keith Rowley and Attorney General Faris Al-Rawi have advocated for the policy changes, arguing that legalization and decriminalization will free up law enforcement resources, promote research into the therapeutic potential of cannabis and address racial justice.
"The history of cannabis is rooted in our country and, in fact, in our culture," Al-Rawi said in his opening remarks. "Cannabis certainly be traced to several ethnic, religious and cultural traditions relevant to Trinidad and Tobago."
"There are some who say legalize, there are some who say decriminalize, there are some who say do nothing at all, enhance the functions and penalties," he concluded. "This is not an easy balance to be had, but commonsense tells us that it is by far past the time to make sure that the criminal justice system and the people most at risk are not exposed to the inevitability of just being processed through, after a whole lot of time, exposed to danger for a mere fine."
The prime minister acknowledged that there's ongoing debate about the extent to which the country should pursue reform and said "this matter is not a simple matter, but it also not a matter that we need to be frightened of."
"We're not going to please everybody by doing this," he said. "There's a body of opinion that says it shouldn't be done at all, people should have to behave themselves. If we don't do it, it is already an integral part of our societal behavior."
"There are those who say we shouldn't do it all, there are those who say we haven't done enough, we should just legalize it and let the bush grow freely. That is not the position of the majority. The majority view in this country is we should decriminalize but we should not legalize. That may change in the future, I don't know, but at this time, we decriminalize."
The vote to advance these bills comes one year after the heads of 19 Caribbean nations announced they would be reviewing marijuana reform proposals. Since then, several regional countries such as St. Kitts have moved to change their country's cannabis laws.
Thailand Prime Minister Uses Medical Marijuana At Event With Ganja Mascot
Photo courtesy of YouTube/ParlView.
New Jersey Lawmakers Take First Steps To Put Marijuana Legalization On The 2020 Ballot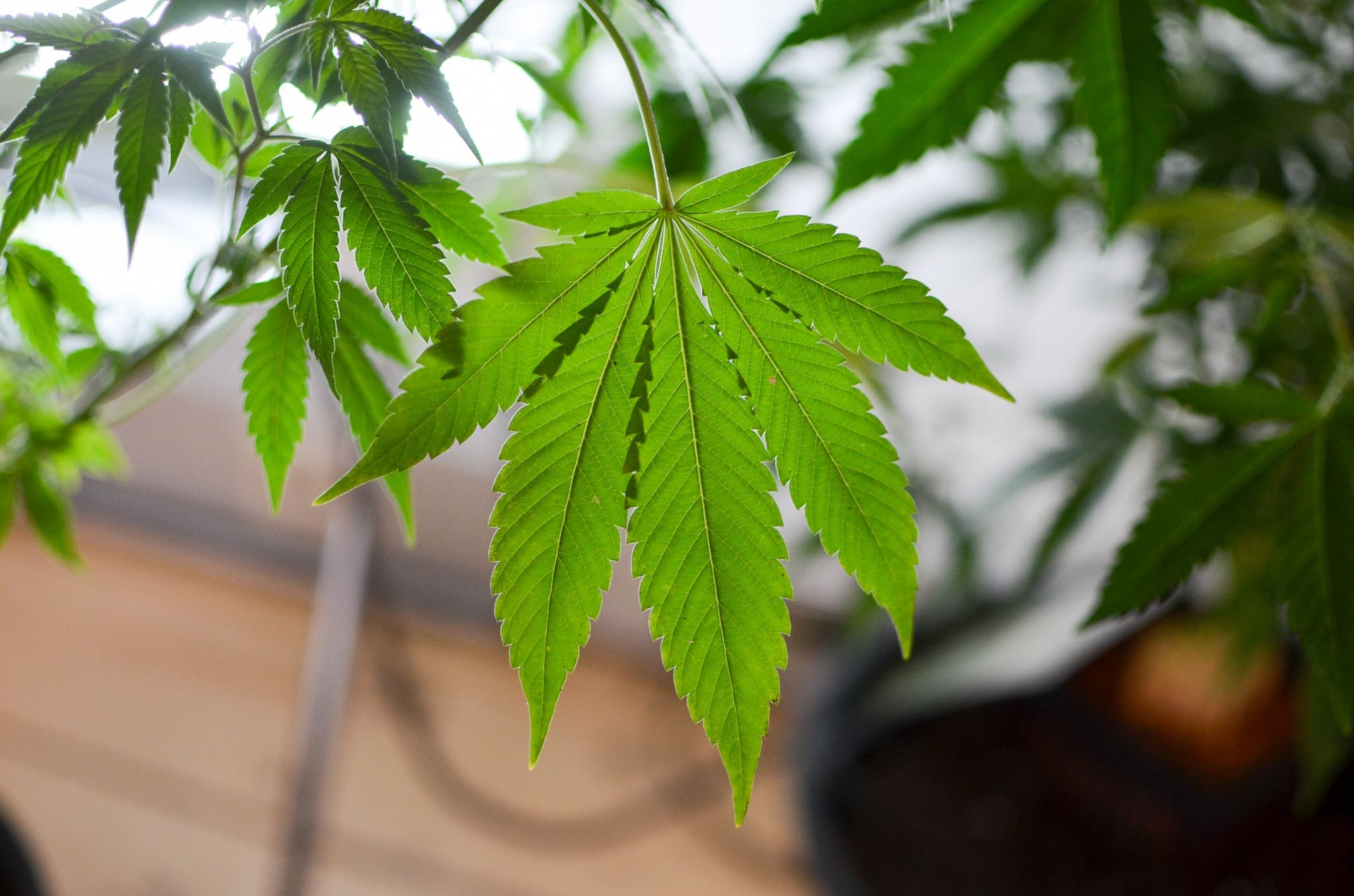 New Jersey Assembly and Senate committees held hearings on Thursday to discuss a resolution that would put the question of marijuana legalization before voters on the 2020 ballot.
The Oversight, Reform and Federal Relations Committee debated the legislation at a morning hearing, which featured testimony from advocates, stakeholders and opponents, while a companion proposal was later discussed before the Senate Commerce Committee.
Both versions of the resolution have been scheduled for floor action in their respective chambers on Monday.
"If we are successful in placing this question on the ballot next year, the voters will make the final decision," says @JoeDanielsen17 on today's public hearing on legislation that would allow voters to decide to amend the State constitution to legalize adult-use cannabis pic.twitter.com/1Mlt8gcrzg

— NJAssemblyDemocrats (@njassemblydems) December 12, 2019
Separately, legislators in the Assembly Appropriations Committee approved a bill to revise and streamline the expungement process. It has also been listed for floor consideration on Monday.
The proposal to hold a cannabis referendum next November comes after top lawmakers failed to rally enough support to get legalization done legislatively, despite Gov. Phil Murphy (D) actively engaging in negotiations with the Senate and Assembly leaders. One of the main contentions was over how to tax marijuana sales.
"We had hoped to get this done legislatively, but that proved to be too tall of an order," Assembly Judiciary Chairwoman Annette Quijano (D) said at the start of the Oversight panel hearing. "This is a seismic shift. I do not take that lightly."
"This is a seismic shift. We will be creating, regulating and taxing a new industry," says @AnnetteQuijano on a proposed constitutional amendment for cannabis legislation pic.twitter.com/3eEHbNkQJV

— NJAssemblyDemocrats (@njassemblydems) December 12, 2019
After Senate President Steve Sweeney (D) announced that lawmakers would be approaching legalization through a voter referendum, Murphy said that while he was disappointed, he felt confident New Jersey residents would do what the legislature was unable to accomplish.
In the meantime, the governor said he would work with both chambers to quickly pass more limited legislation decriminalizing cannabis possession.
"We believe prohibition has been a spectacular failure," Karen O'Keefe, director of state policies for the Marijuana Policy Project told lawmakers on Thursday, adding that regulated markets mitigate public safety and workplace risks that exist under prohibition.
Assembly Panel Hosts Public Hearing on @AnnetteQuijano, @jamelholley, @AswTimberlake and @AswMcKnight Measure Amend State Constitution to Legalize Adult-Use Cannabis: https://t.co/IfEf98LO43 pic.twitter.com/h6gfT9CDwQ

— NJAssemblyDemocrats (@njassemblydems) December 12, 2019
Representatives from ACLU New Jersey, New Jersey CannaBusiness Association, Law Enforcement Action Partnership, Doctors for Cannabis Regulation and Clergy for a New Drug Policy also testified in favor of the measure.
Marijuana reform activist Chris Goldstein argued in his testimony that the language of the proposed ballot question should be revised to emphasize that it would end prohibition and remove criminal penalties associated with cannabis.
Here's what New Jersey #marijuana consumers want to see on the ballot in 2020 @NJSenatePres @senatenj @NJSenDems @njassemblydems @NJAssemblyGOP @SpeakerCoughlin @GovMurphy pic.twitter.com/yTkIMewEAN

— Chris Goldstein (@freedomisgreen) December 12, 2019
In order to put changes to the state's constitution on the ballot, as would be the case with the legalization referendum, the legislature must approve the proposal with a simple majority in two consecutive years, or once with a three-fifths supermajority.
As NJBiz reported, however, it's unclear whether the two-year rule means it must be approved in two consecutive calendar years or two legislative sessions. The former would give lawmakers until the end of December to pass it the first time and the latter would give them until Murphy's State of the State address on January 14, 2020.
Legalizing Marijuana Has Majority Support In Kansas, Poll Finds
Photo courtesy of Philip Steffan.
Senators Demand Update From DEA On Marijuana Growing Applications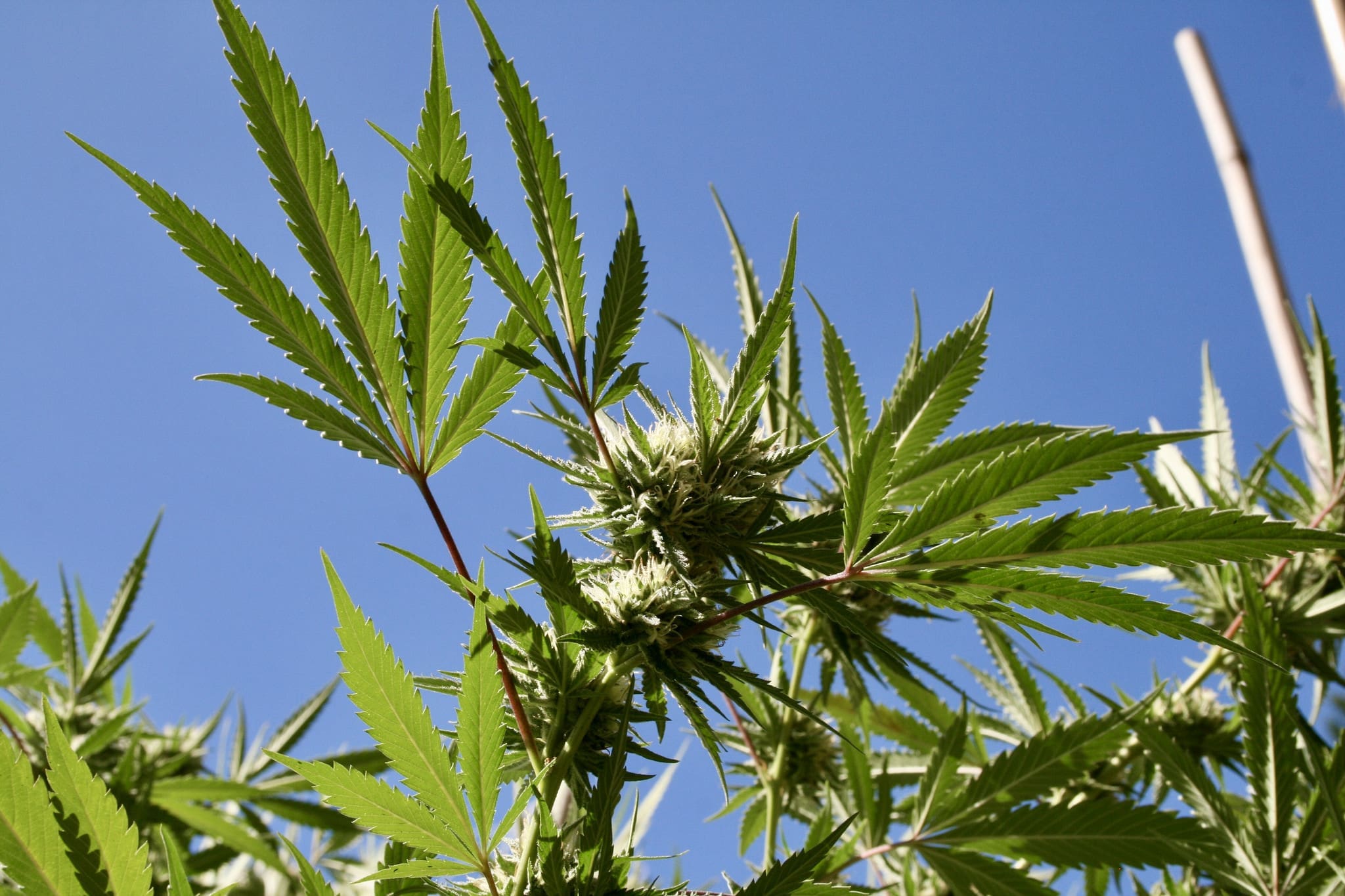 A group of senators are pressing top federal drug and health agencies to provide an update on the status of efforts to increase the number of authorized marijuana manufacturers for research purposes.
A letter from the lawmakers—led by Sen. Elizabeth Warren (D-MA) and addressed to the heads of the Drug Enforcement Administration (DEA), Office of National Drug Control Policy and Department of Health and Human Services—emphasizes the need to expand the supply of research-grade cannabis as more states opt to legalize the plant for medical or recreational use.
It notes that DEA announced more than three years ago that it would begin to approve additional marijuana growers and has since continually delayed that process. While the agency said in August that it is taking steps to make approvals, it argued that the volume of applications received requires it to develop alternative rules before issuing any new licenses.
It made that announcement just before a court deadline mandated that DEA take action in response to a lawsuit brought against it by researchers who had applied for approval to produce cannabis for studies. Because the agency gave the update, however, the suit was dismissed in October.
But the senators aren't satisfied and wrote that they're "requesting written guidance on how the DEA will make these licenses available to qualified researchers in a timely manner."
"While millions of Americans are now lawfully able to use marijuana for recreational and medicinal purposes, there remains limited research on its therapeutic benefits," the letter, sent on Wednesday, states. "With an ever-growing number of Americans consulting their doctors about marijuana treatment options for conditions such as chronic pain, post-traumatic stress disorder, and terminal illnesses, it is imperative that your agencies make a concerted effort to improve our understanding of cannabis, its potential health benefits, and its health risks."
The senators also noted that the fact that cannabis remains a Schedule I drug under the Controlled Substances Act "is, in itself, a significant barrier to conducting research."
"Hampering these research opportunities and discouraging qualified, independent researchers attempting to conduct studies on the benefits of medical marijuana is detrimental to states that wish to thoughtfully implement their own marijuana laws," they argued. "This research is crucial to developing a thorough understanding of medical marijuana and would be invaluable to doctors, patients, and lawmakers across the nation."
The letter lists five questions that the agencies are being asked to respond to by January 10.
The group wants the government to provide 1) the status and timeline of application approvals by DEA, 2) details on the existing supply of research-grade cannabis and whether additional varieties are being cultivated, 3) information on any plans to consider rescheduling marijuana, 4) a description of the application process and 5) particulars on any efforts to support research into the therapeutic potential of cannabis, particularly as an alternative to opioid painkillers.
"With millions of American adults having access to recreational marijuana and a growing number seeking the drug for medicinal purposes, the federal government is not providing the necessary leadership and tools in this developing field," they wrote. "Evidence-based public policy is crucial to ensuring our marijuana laws best serve patients and health care providers."
"Federal agencies have a unique opportunity to collaborate with one another to expand our nation's understanding of marijuana's potential to create safe and effective therapies," they said.
Sens. Ron Wyden (D-OR), Kamala Harris (D-CA), Kirsten Gillibrand (D-NY), Cory Booker (D-NJ), Jeff Merkley (D-OR), Ed Markey (D-MA) and Jacky Rosen (D-NV) also signed the letter.
Last week, DEA received a separate letter from a bipartisan coalition of House and Senate lawmakers urging them to change policy so that researchers can obtain marijuana from state-legal dispensaries. This would help resolve one problem that scientists have identified in the past, expressing frustration over a lack of diversity in the federal government's cannabis supply.
One study found that the government's marijuana is chemically more similar to hemp than what's available in commercial markets.
DEA will likely find is useful to expand the number of cannabis manufacturers given the quota it released on how much marijuana it plans approve for cultivation in 2020: 3.2 million grams, which represents a 30 percent increase from this year's quota.
Read the senators' full marijuana letter below:
Senators Press Feds On Mari… by Marijuana Moment on Scribd
House Democrats Cave To Senate On Two Marijuana And Veterans Measures
Photo courtesy of Brian Shamblen.