V.A. Issues New Medical Marijuana Policy For Military Veterans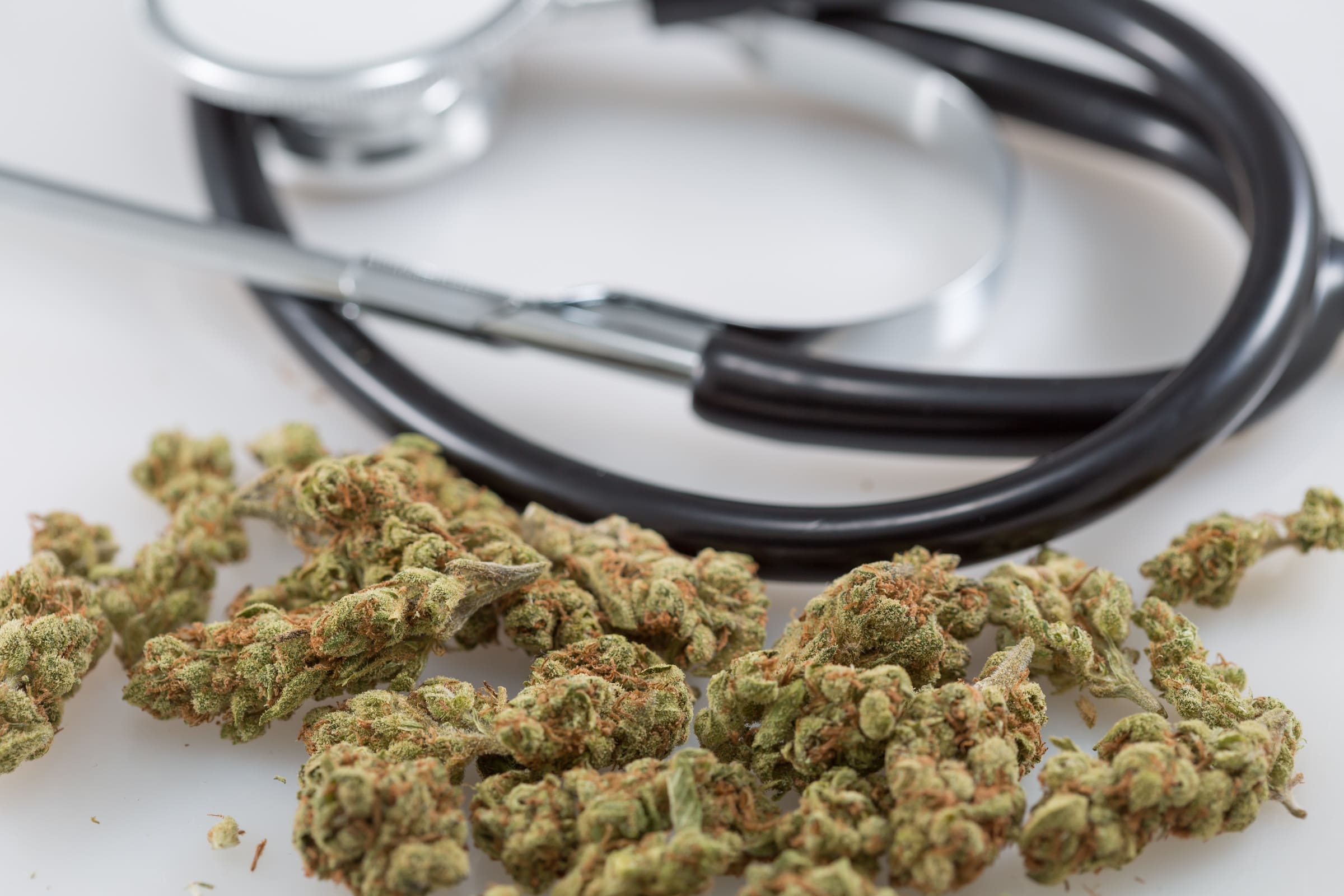 Doctors with the U.S. Department of Veterans Affairs still can't recommend medical marijuana, but they are being encouraged to talk more about it with military veterans.
That's what a new V.A. policy being rolled out this month says.
The directive urges government doctors to "discuss with the Veteran marijuana use, due to its clinical relevance to patient care, and discuss marijuana use with any Veterans requesting information about marijuana."
However, the policy reiterates the department's long-held position that "to comply with Federal laws such as the Controlled Substances Act…providers are prohibited from completing forms or registering Veterans for participation in a State-approved marijuana program."
V.A. Misstates Federal Law
In fact, no provision of federal law blocks the department from allowing its doctors to fill out medical cannabis recommendation forms in states where it is legal, even under continued federal prohibition.
In 2003, the U.S. Supreme Court let stand a federal ruling finding that doctors have a First Amendment right to recommend medical cannabis to patients, as long as they don't actually provide marijuana.
The only thing standing in the way of government doctors recommending medical cannabis to veterans is the V.A.'s own internal policy, which the the department's Veterans Health Administration just extended with the new directive.
V.A. Sec. David Shulkin has repeatedly tried to pass the buck to Congress when asked about the issue in interviews.
During a White House briefing earlier this year, he said that state medical cannabis laws may be providing "some evidence that this is beginning to be helpful, and we're interested in looking at that and learning from that." But he added that "until time the federal law changes, we are not able to be able to prescribe medical marijuana for conditions that may be helpful."
Shulkin has even gone so far as to allege that the agency can't even participate in research on medical cannabis.
From the federal government point of view, right now we are prohibited by law from doing research on it or prescribing it," he said in one interview. "We are not going to be out there doing that research or prescribing these different medicinal preparations unless the law is changed."
In another interview, Shulkin said that it is "not within our legal scope to study that in formal research programs or to prescribe medical marijuana, even in states where it's legal." He added, "if a law change at the federal level is appropriate, that could happen."
Medical Marijuana Recommendations Vs. Prescriptions
The distinction between recommendation and prescription is an important one.
No physician in the U.S. — government or private — can prescribe marijuana, because prescription is a federally-regulated process and cannabis currently falls under the Controlled Substances Act's restrictive Schedule I, a category that is supposed to be reserved for drugs with a high potential for abuse and no medical value.
That's why the 29 states with medical cannabis access allow doctors to simply recommend the drug, circumventing the prescription process, within the scope of the protections of the 2003 federal case mentioned above.
Other Details Of New V.A. Policy
In addition to the "prohibition on recommending, making referrals to or completing forms and registering Veterans for participation in State-approved marijuana programs," the new V.A. directive continues a policy that the government won't pay for veterans' medical cannabis.
It also specifies that the directive only prohibits use of medical marijuana by V.A. employees, not patients who don't work for the department.
"Veterans must not be denied VHA services solely because they are participating in State-approved marijuana programs," it says.
Those patients just have to get their cannabis recommendations from physicians outside the V.A., which can be costly and confusing for some veterans.
The new policy also seems to further encourage government doctors to more closely track and record information about veterans' use of medical marijuana.
"Clinical staff may discuss with Veterans relevant clinical information regarding marijuana and when this is discussed it must be documented in the Veteran's medical record," it says. "Providers need to make decisions to modify treatment plans based on marijuana use on a case-by-case basis, such decisions need to be made in partnership with the Veteran and must be based on concerns regarding Veteran health and safety."
The V.A.'s previous medical cannabis policy, enacted in 2011, technically expired on January 31, 2016, but remained in place until the enactment of the new directive, effective this month. The new policy is set to expire at the end of 2022.
Read the full new V.A. policy below:
Veterans Affairs Medical Marijuana Policy by tomangell on Scribd
CBD Company's Appeal Could Let Marijuana And Psychedelics Companies Trademark Businesses Pre-Legalization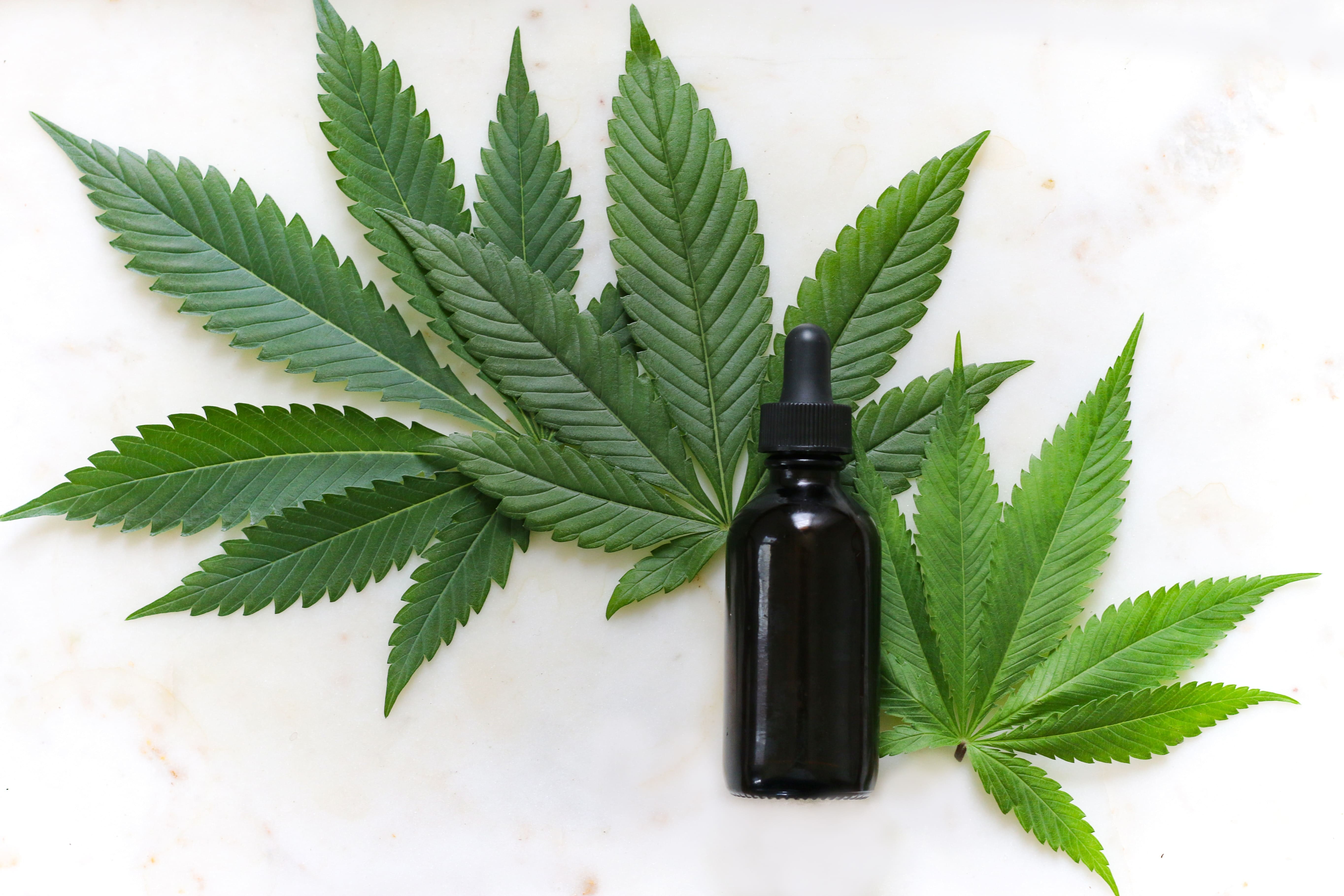 As it stands, you can't trademark a product that's not currently legal under federal law—like marijuana or psychedelics. But a CBD beverage company is appealing that rule, and it could have wide-ranging implications for burgeoning industries surrounding potentially soon-to-be-legal substances.
The U.S. Patent and Trademark Office (USPTO) says that companies cannot secure trademarks for products that aren't lawful for commerce, even if they're simply submitting "intent to use" applications that could take years to process while a pending policy change works its way through Congress or federal agencies.
"While applicant may be anticipating that CBD-based beverages will be made lawful at the federal level within the time frame for filing an allegation of use, that anticipation does not make this application registrable," USPTO wrote in explaining its decision to deny a registration to Joy Tea, which markets hemp-derived CBD drinks. "The lawfulness of the goods is determined at the time the application is filed and not what may or may not be lawful at the federal level years from now."
Joy Tea is appealing the rejection with the Trademark Trial and Appeal Board.
While hemp and its derivatives like CBD were legalized under the 2018 Farm Bill, USPTO denied its trademark request because the Food and Drug Administration (FDA) does not currently have regulations in place that allow for the lawful marketing of cannabinoids in food items or dietary supplements.
While the federal food regulator has said it's working on rules to allow for the marketing of CBD-infused products, USPTO says that for now, "FDA intentions, public opinion in favor of legalization of cannabis, and anticipation of change in the current law have no bearing on the prosecution of a trademark application."
But Larry Sandell, an intellectual property attorney at Mei & Mark LLP who is representing Joy Tea, told Marijuana Moment that it's improper to deny his client a trademark registration in the meantime.
"The general idea as to why [companies submit intent to use applications]—outside the cannabis space—is if you're marketing a new product, and you're starting to lay the groundwork, it would be terrible if somebody could just swoop it up and beat you to the trademark office and steal it out from under you," he said.
Traditional pharmaceutical companies that are interested in selling products that aren't currently approved by FDA have this option—but CBD businesses are barred.
"There's no real logical basis for the split," Sandell said.
But USPTO said the comparison is "misleading because pharmaceuticals are not per se unlawful."
Joy Tea "has not argued or demonstrated that it is seeking or has sought FDA approval for the sale of its CBD-based beverages," the agency said. "Applicant's goods are not merely 'unapproved' but are actually 'unlawful.'"
To resolve the issue, Joy Tea, is seeking an appeal.
"At base, this Appeal seeks to overturn, or at least narrow, this per se rule," the company's filing states. "No statute or applicable regulation supports disqualifying an applicant's bona fide intent that stems from a belief—especially an objectively reasonable belief—that its intended future commerce will be legal future commerce,"
It further argues that "market movement in cannabis-related stocks evinces that—notwithstanding the current law—many people anticipate changes in federal law toward cannabis legalization in the immediate future and have been willing to invest in this belief."
If the appeal succeeds and companies are prospectively able to trademark products that aren't currently legal under federal law, that would have a significant impact on businesses entering the space.
If it fails, however, that would mean that the status quote prevails, putting these companies "in a terrible spot," Sandell said.
It would mean, for example, that a company could preempt another company that plans to sell a cannabis product by taking their business name and using it for a legal, unrelated purpose.
Should Joy Tea's current effort fail, Sandell said they will appeal to a federal circuit court. They're expecting a response to the initial briefing by mid-summer.
Read the text of the appeal on the CBD trademark below: 
CBD Tea Trademark Appeal by Marijuana Moment
Head Of Top Federal Drug Agency Says It's Time To Consider Decriminalization
Photo by Kimzy Nanney.
Minnesota Marijuana Legalization Bill Could 'Absolutely' Pass Full Legislature If GOP Senate Allows A Vote, Sponsor Says
A bill to legalize marijuana in Minnesota is set for a House floor vote this week, and the sponsor of the legislation is optimistic that it could pass the full legislature—if only the GOP-controlled Senate would just allow a vote on it.
This measure—filed by House Majority Leader Ryan Winkler (D), Speaker Melissa Hortman (D) and other lawmakers—has moved through a dozen committees since February. It would allow adults 21 and older to purchase and possess up to 1.5 ounces of cannabis and cultivate up to eight plants, four of which could be mature.
Despite being advanced through 12 House panels, there have been lingering doubts about its prospects in the Senate. But Winkler said in an interview on Sunday that, if Republican leadership in the chamber give it a vote, "it absolutely could pass."
"Support for legalizing cannabis for recreational or personal use, making sure that we have a safe, regulated marketplace, that we are expunging criminal records for people who've been unfairly targeted for law enforcement reasons for cannabis in the past, making sure that we're creating a marketplace that reflects Minnesota's values—all those things are our priorities in this bill, and they are priorities for Minnesotans of all political persuasions," Winkler said.
Pressed on whether the legislation could advance through the Republican-led Senate if it advances through the House, the leader said it "absolutely could pass," citing public polling on the issue and the fact that South Dakota voters approved a legalization initiative last year.
"It cuts across both parties," Winkler said. "I don't see any reason why it wouldn't pass both houses if the vote can come up in the Senate."
But one provision of the legalization bill that the leader isn't willing to cede on concerns expungements for people with prior cannabis convictions.
Convictions for non-violent cannabis offenses push people into a cycle of poverty that cuts them off from housing and jobs.

That's why expunging existing cannabis offenses is a non-negotiable piece of our legalization bill. This is an economic and criminal justice issue.

— Ryan Winkler (@_RyanWinkler) May 10, 2021
He said in a tweet on Monday that "expunging existing cannabis offenses is a non-negotiable piece of our legalization bill," and that "is an economic and criminal justice issue."
While Republican support remains an open question in either chamber, it is the case that the proposal has earned the support of several GOP members as its moved through an extensive committee process.
That's despite the fact that Republicans have generally signaled that they're more interested in revising the state's existing medical cannabis program than enacting legalization of adult use.
But a GOP member of the House Taxes Committee, which approved the broader legalization bill last week, indicated that he felt an amendment he introduced and that was adopted could bolster Republican support.
That revision from Rep. Pat Garofolo (R) directs remaining cannabis revenue to a tax relief account after implementation costs are covered and substance misuse treatment and prevention programs are funded.
—
Marijuana Moment is already tracking more than 1,100 cannabis, psychedelics and drug policy bills in state legislatures and Congress this year. Patreon supporters pledging at least $25/month get access to our interactive maps, charts and hearing calendar so they don't miss any developments.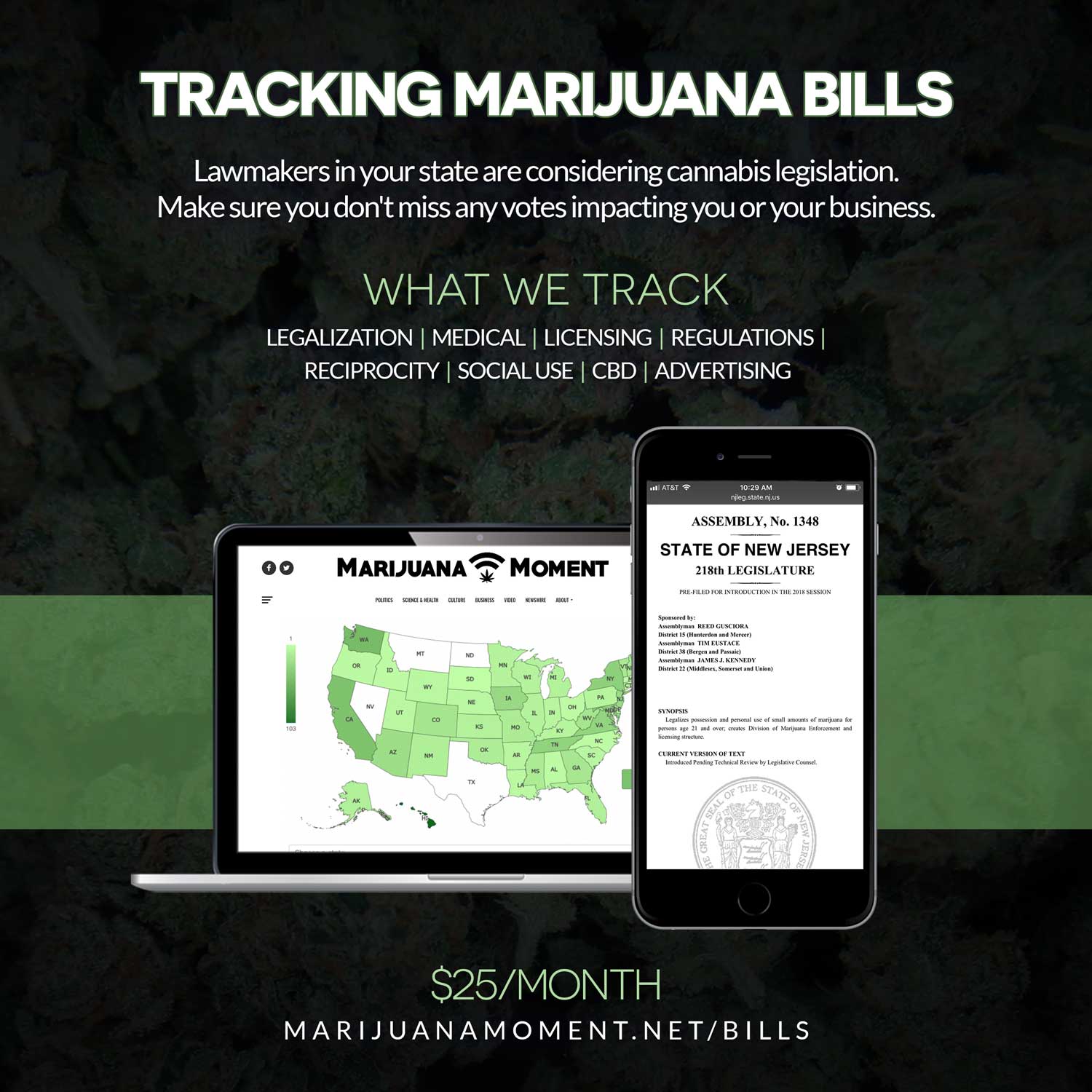 Learn more about our marijuana bill tracker and become a supporter on Patreon to get access.
—
Before the Taxes Committee, the bill passed the Health Finance and Policy Committee, Public Safety and Criminal Justice Reform Finance and Policy Committee, Education Finance Committee, State Government Finance and Elections Committee, Judiciary Finance and Civil Law Committee, Environment and Natural Resources Finance and Policy Committee, Agriculture Finance and Policy Committee, Workforce and Business Development Finance and Policy Committee, Labor, Industry, Veterans and Military Affairs Finance and Policy Committee and Commerce Finance and Policy Committee.
The litany of committees the bill has gone through makes it perhaps the most thoroughly vetted legalization measure to move through a state legislature—and it means that a solid portion of the House has already had the chance to review, propose amendments to and vote on the legislation it as it advances to the floor, presumably increasing its chances of passage in the chamber.
The majority leader's bill as introduced was identical to a proposal he filed last year, with some minor technical changes. Winkler, who led a statewide listening to gather public input ahead of the measure's introduction, called it the "best legalization bill in the country" at the time. It did not advance in that session, however.
Under the legislation, social equity would be prioritized, in part by ensuring diverse licensing and preventing the market from being monopolized by corporate players. Prior marijuana records would also be automatically expunged.
On-site consumption and cannabis delivery services would be permitted under the bill. And unlike in many legal states, local municipalities would be banned from prohibiting marijuana businesses from operating in their areas.
Retail cannabis sales would be taxed at 10 percent. Part of that revenue would fund a grant program designed to promote economic development and community stability.
The bill calls for the establishment of a seven-person Cannabis Management Board, which would be responsible for regulating the market and issuing cannabis business licenses. It was amended in committee month to add members to that board who have a social justice background.
People living in low-income neighborhoods and military veterans who lost honorable status due to a cannabis-related offense would be considered social equity applicants eligible for priority licensing.
Cannabis retails sales would launch on December 31, 2022.
Gov. Tim Walz (D) is also in favor of ending marijuana prohibition, and in January he called on lawmakers to pursue the reform as a means to boost the economy and promote racial justice. He did not include a request to legalize through his budget proposal, however.
Walz did say in 2019 that he was directing state agencies to prepare to implement reform in anticipation of legalization passing.
Winkler, meanwhile, said in December that if Senate Republicans don't go along with the policy change legislatively, he said he hopes they will at least let voters decide on cannabis as a 2022 ballot measure.
Heading into the 2020 election, Democrats believed they had a shot of taking control of the Senate, but that didn't happen. The result appears to be partly due to the fact that candidates from marijuana-focused parties in the state earned a sizable share of votes that may have otherwise gone to Democrats, perhaps inadvertently hurting the chances of reform passing.
In December, the Minnesota House Select Committee On Racial Justice adopted a report that broadly details race-based disparities in criminal enforcement and recommends a series of policy changes, including marijuana decriminalization and expungements.
Head Of Top Federal Drug Agency Says It's Time To Consider Decriminalization
Head Of Top Federal Drug Agency Says It's Time To Consider Decriminalization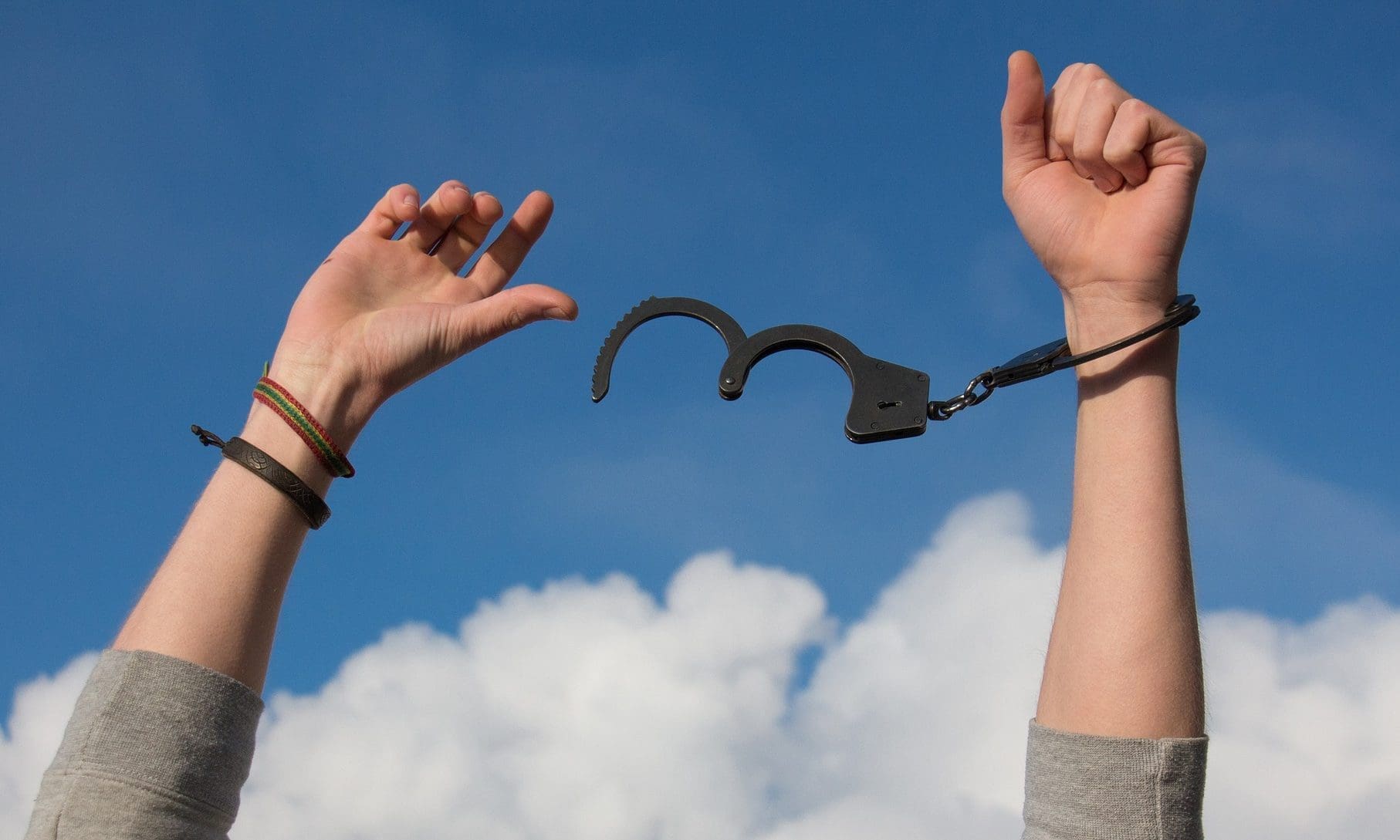 The head of a top federal drug agency is criticizing the ongoing policy of criminalizing people for drug use and is suggesting that the government should instead consider a policy of decriminalization.
Nora Volkow, director of the National Institute on Drug Abuse (NIDA), penned an essay for the journal Health Affairs that's titled "Addiction Should Be Treated, Not Penalized." It lays out the case against incarcerating people over low-level drug offenses and looking at the issue as a public health matter.
While it stops short of explicitly endorsing decriminalization, Volkow says that the current system leads to disproportionate enforcement against communities of color and can actually increase the risk of overdose deaths.
"Drug use continues to be penalized, despite the fact that punishment does not ameliorate substance use disorders or related problems," she said. "Imprisonment, whether for drug or other offenses, actually leads to much higher risk of drug overdose upon release."
"We have known for decades that addiction is a medical condition—a treatable brain disorder—not a character flaw or a form of social deviance," Volkow continued in the essay, which was first published by Health Affairs late last month and republished on NIDA's website on Friday. "Yet, despite the overwhelming evidence supporting that position, drug addiction continues to be criminalized. The US must take a public health approach to drug addiction now, in the interest of both population well-being and health equity."
In @Health_Affairs blog, Dr. Volkow makes the evidence-based case on how drug #criminalization disproportionately harms Black communities & exacerbates health disparities. A public health approach to #addiction is needed. https://t.co/6w1awINIRb pic.twitter.com/ty9GfrlWtg

— NIDAnews (@NIDAnews) April 27, 2021
The NIDA head pointed out how people of color have been "disproportionately harmed by decades of addressing drug use as a crime rather than as a matter of public health." Citing disparities in how opioid criminalization has been enforced and laws punishing crack more harshly than powder cocaine, Volkow said these are examples of "racial discrimination that have long been associated with drug laws and their policing."
What makes these admissions notable is the source from which they're coming. While NIDA is known among advocates as a source of resistance to reforms such as ending marijuana prohibition, its director sides with them on the fundamental principle that substance misuse should not be criminalized.
"The damaging impacts of punishment for drug possession that disproportionately impact Black lives are wide ranging. Imprisonment leads to isolation, an exacerbating factor for drug misuse, addiction, and relapse," the director said. "It also raises the risk of early death from a wide variety of causes."
Volkow also said that beyond incarceration, merely being arrested for marijuana possession "can leave the individual with a criminal record that severely limits their future opportunities such as higher education and employment." And that enforcement trend hurts black people more than white people despite comparable rates of consumption.
"This burden reinforces poverty by limiting upward mobility through impeded access to employment, housing, higher education, and eligibility to vote," she said. "It also harms the health of the incarcerated, their non-incarcerated family members, and their communities."
These statements ostensibly lend themselves to a harm reduction policy position in favor of decriminalization, but Volkow doesn't specifically say that's the route lawmakers should take. Instead, she says that research "is urgently needed to establish the effectiveness and impact of public health–based alternatives to criminalization, ranging from drug courts and other diversion programs to policies decriminalizing drug possession."
To that end, NIDA is "redoubling its focus on vulnerabilities and progression of substance use and addiction in minority populations," she said. "We are exploring research partnerships with state and local agencies and private health systems to develop ways to eliminate systemic barriers to addiction care."
The agency is "also funding research on the effects of alternative models of regulating and decriminalizing drugs in parts of the world where such natural experiments are already occurring," Volkow said, presumably referencing countries such as Portugal that have stopped criminalizing people over simple possession.
"People with substance use disorders need treatment, not punishment, and drug use disorders should be approached with a demand for high-quality care and with compassion for those affected," she said. "With a will to achieve racial equity in delivering compassionate treatment and the ability to use science to guide us toward more equitable models of addressing addiction, I believe such a goal is achievable."
While NIDA might not be widely considered a champion of progressive drug policy, its director has previously conceded that existing federal drug laws aren't working.
In 2019, for example, she acknowledged that the Schedule I status of marijuana and other drugs makes it "very difficult" for researchers to study the benefits and risks of those substances.
"Indeed, the moment that a drug gets a Schedule I, which is done in order to protect the public so that they don't get exposed to it, it makes research much harder," Volkow said during a House Appropriations subcommittee hearing. "This is because [researchers] actually have to through a registration process that is actually lengthy and cumbersome."
She also discussed the potential benefits and risks of cannabis at a congressional hearing last year.
NIDA is also one of the main agencies behind a new development in federally sanctioned marijuana research. After requesting public input last year on a standard THC unit for cannabis studies, it announced last week that it had reached a determination to set the standard at five milligrams of THC per dosage.
Don't Bring CBD Pet Shampoo Onto Military Bases, U.S. Air Force Warns