NBA Players Push League To Allow Medical Marijuana
The union that represents professional basketball players thinks they should be able to use medical marijuana without being punished for it by the NBA.
"My own view is that there are substantial signs that support its efficacy and the value that it has for us, especially pain management," National Basketball Players Association (NPBA) Executive Director Michele Roberts said in an interview SB Nation published on Monday. "We're in talks with the league to see where we can go with it."
While Roberts is optimistic that public policies and league rules on cannabis will eventually be changed, she worries that the anti-legalization position taken by U.S. Attorney General Jeff Sessions complicates things.
"The obvious future is that marijuana will be decriminalized probably throughout the country in short order," she said. "It is a banned substance in our league right now. If we do go down that road, we have to protect our players from — my words — a crazed attorney general who says he will prosecute violations of the law involving marijuana and he doesn't care what individual states say. In other words, I don't want my guys being arrested at airports in possession of a cannabinoid by some Fed."
Former NBA Commissioner David Stern endorsed removing league penalties for players' cannabis use last year.
"I'm now at the point where personally I think it should be removed from the banned list," he said.
Roberts said that after the video of Stern's comments came out, she "got some phone calls and we began discussions internally with our players and to some extent with the league to at least look at it."
Current Commissioner Adam Silver is open to considering a change.
"I would say it's something we will look at. I'm very interested in the science when it comes to medical marijuana," he said recently. "My personal view is that it should be regulated in the same way that other medications are if the plan is to use it for pain management. And it's something that needs to be discussed with our Players Association, but to the extent that science demonstrates that there are effective uses for medical reasons, we'll be open to it."
In a separate interview with The Undefeated last week, Roberts said there "has been a lot of buzz from the start of the year about medical marijuana," and "a lot of players are interested in knowing what that is all about, so we will have some conversations about that."
She also revealed that the players' union is examining "independent research" on cannabis's medical uses.
"I have certainly taken a look at what the current scientists are saying about this. And we are looking to have conversations with the league," she said. "The thought is that we don't have the same pain management issues as football does. It is true because their injuries are much more significant. But we do have pain issues."
Roberts believes, based on reviewing data about cannabis, that it can help basketball players deal with injuries related to the sport.
"I go to meetings, and I've gotten used to it now, but eight of the guys will come into the meetings wearing ice on their knees," she said. "I couldn't stand that for 12 seconds. But they need to do that to be able to walk. Joint issues. Running up and down the court. The cardiovascular nature of the game. Jumping. Pain is an issue in the game. It's a matter of allowing guys to use what science to me is suggesting is effective."
But she didn't reveal how close the league might be to agreeing to policy changes.
"We're exploring it," she said. "I think there is some movement toward accepting it as an appropriate use to address pain. But we're not there yet."
People Searched For A Certain Cannabis Product A Lot In 2018, Google Says
People in the U.S. were really interested in learning about cannabidiol (CBD) gummies in 2018, according to Google's year-end trend report.
"CBD gummies" was the third most popular food-related Google search of the year—following unicorn cake and romaine lettuce. If not for a recent E. coli outbreak on the latter product, CBD gummies would seemingly have risen to the number two slot.
Interest in the cannabis product grew throughout 2018.
Searches for the cannabis candy products outpaced those for items like keto pancakes and Necco Wafers this year, according to the tech giant.
The trend data, published on Wednesday, seems to support a recent analysis from Whole Foods Market, which predicted that hemp products will be a top trend heading into 2019.
CBD gummies might also get a boon from the likely passage of the 2018 Farm Bill, which would legalize CBD-producing industrial hemp.
Photo courtesy of Pixabay.
Elon Musk: 'I Have No Idea How To Smoke Pot'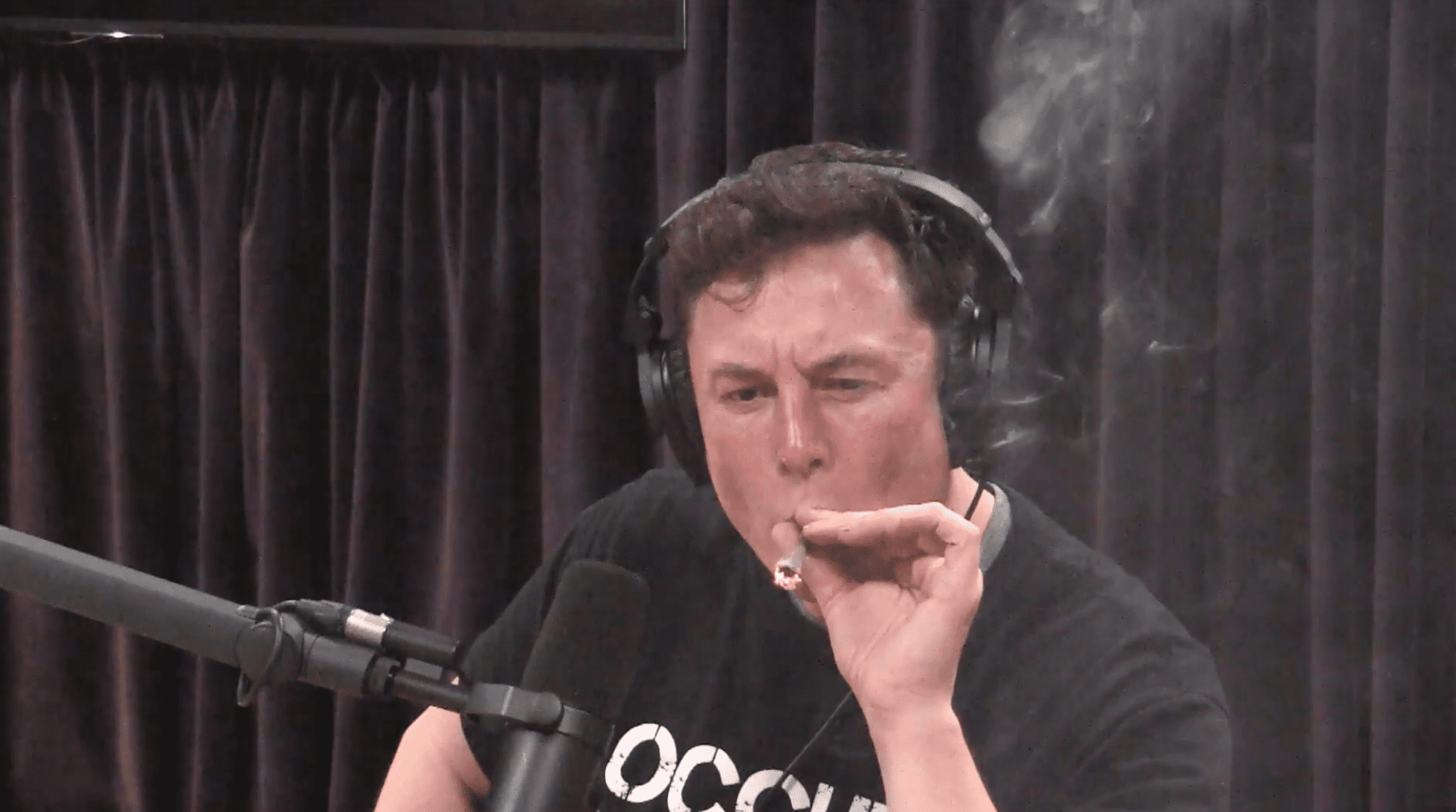 Elon Musk got himself into a bit of trouble after smoking marijuana during an appearance on Joe Rogan's podcast in September.
The move reportedly led to NASA launching an investigation into his company SpaceX's "workplace safety" and "adherence to a drug-free environment."
But now, in a new interview 60 Minutes, the Tesla founder indicated the on-camera puffing was a fluke and that he actually doesn't even know how to smoke weed.
"I do not smoke pot," he said.
"As anybody who watched that podcast could tell, I have no idea how to smoke pot or anything. I don't know how to smoke anything, honestly."
Musk seems to be telling the truth, at least judging from the widespread reaction to the fact that he didn't seem to actually inhale the blunt that Rogan passed him.
I'm sure this point has been made but @elonmusk clearly didn't inhale

— Ryan Lizza (@RyanLizza) September 7, 2018
elon musk didn't inhale lmao baby lungs

— MATT MIGGZ (@mattmiggz) September 7, 2018
"elon musk didn't inhale"

he doesn't inhale smoke

because he doesn't inhale oxygen

because he is a simulation

— kalabar's revenge (@itzthelimit) September 10, 2018
Elon Musk didn't inhale and his stock plummets 6% hahaha

— Parabolic Retard 🤪 (@Crypto_STEEZ) September 8, 2018
The full 60 Minutes interview with Musk is set to air on Sunday.
U.S. Air Force Warns About Grandma's Marijuana-Infused 'Miracle Sticky Buns'
The U.S. Air Force wants its members to be extra careful around "grandma's miracle sticky buns" that might contain marijuana.
In a post on the Air Force Medical Service site on Wednesday, the military branch reminded members that cannabis is illegal under federal law and that testing positive for THC metabolites will result in likely separation from service under "less than honorable conditions" and other possible punishments.
"Marijuana consumption is not permitted in any fashion, period."
The department stressed that with state-level legalization expanding, there's wider availability of "THC containing products," so military members "need to be extra vigilant about the foods and drinks they consume, especially during the holiday season."
"Many of us attend parties or gatherings with friends and relatives and have meals and libations prepared by others."
Maybe the Air Force got the memo from the National Highway Traffic Safety Administration, which also recently put out an advisory about holiday-related cannabis consumption and encouraged people to "#DitchDanksgiving."
While the message was serious, the warning to military members at least ended on a lighter note, seeming to acknowledge the therapeutic use of cannabis edibles, something that federal law still doesn't officially recognize:
"Your friend's grandma's miracle sticky buns might look mighty tasty and get rave reviews at the big shindig, but if you're in the military or work for the federal government you might want to think twice and make sure they weren't made to treat her bad hip first before you jeopardize your career."
To be sure, more seniors are using marijuana, primarily for medical purposes. But unless they're homemade, marijuana products are generally labeled accordingly. So federal workers should probably pay closer attention to pastry packaging if they want to avoid accidentally ingesting prohibited sticky buns.
The Feds Are Hiring Professional Marijuana Joint Rollers…Kind Of
Photo courtesy of Stacy Spensley.