USDA Announces Two Temporary Changes To Restrictive Hemp Rules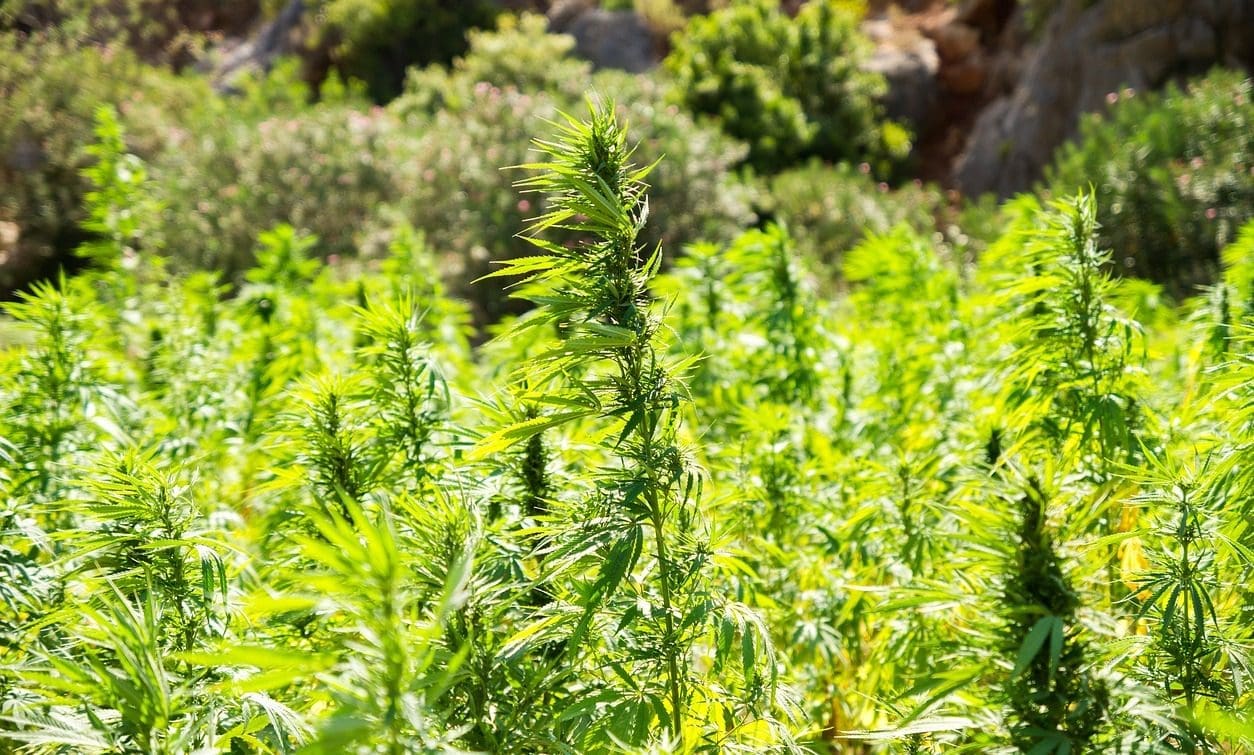 The U.S. Department of Agriculture (USDA) announced on Thursday that it will be temporarily delaying enforcement of two provisions of its hemp regulations.
Hemp producers will not be required to use a laboratory registered with the Drug Enforcement Administration (DEA) to conduct potency tests on their crops, at least for now. And for the time being, they won't have to dispose of so-called "hot hemp" containing excess THC through DEA or a law enforcement body.
"Because currently there isn't sufficient capacity in the United States for the testing and disposal of non-compliant hemp plants, USDA has worked hard to enable flexibility in the requirements in the Interim Final Rule for those issues," USDA Under Secretary for Marketing and Regulatory Programs Greg Ibach said in a press release announcing the enforcement decision.
These changes come in response to feedback from industry stakeholders, who argued that the policies included in USDA's interim final rule on hemp would prove cost prohibitive for farmers and inhibit the growth of the market since the crop was federally legalized under the 2018 Farm Bill.
USDA received significant feedback from lawmakers and hemp interests during a public comment period that ended last month. The department said earlier this month that it was open to making certain changes based on those responses, but it also said certain proposed changes—such as increasing the threshold of allowable THC in hemp—are statutory matters that it cannot revise on its own.
A follow-up comment period will launch after this current planting season, USDA said.
In the meantime, the laboratory testing and disposal requirements are being delayed until October 31, 2021, or until a final rule is released. USDA said the delay will "serve as a temporary measure to allow a smooth transition into regular enforcement" and give DEA enough time to increase "registered analytical lab capacity."
I applaud @USDA_AMS Under Secretary Greg Ibach and his team for releasing two new updates to federal rules for hemp production. Updates at the link, and my statement below. #KyAg365 @USDA @NASDANews https://t.co/qllLNaigyG pic.twitter.com/d7WujpdtHG

— Commissioner Quarles (@KYAgCommish) February 27, 2020
"Through these conversations, we have learned that these provisions will serve as a significant hindrance to the growth of a domestic hemp market at this nascent stage," USDA said. "For instance, we now better understand how the limited number of DEA-registered labs will hinder testing and better understand the associated costs with disposing of product that contains over 0.3 percent THC could make entering the hemp market too risky."
"Because USDA is exercising its enforcement discretion to adopt a temporary policy of non-enforcement for producers who—due to the dearth of registered laboratories and limited access to reverse distributors or law enforcement disposal—are unable to comply with the testing and disposal procedures promulgated through the [interim final rule], we believe that this guidance is a statement of agency policy not subject to the notice and comment requirements," the notice states.
Hemp will still have to be tested, and it must be disposed if it contains too much THC, but processors will be able to use other facilities and methods and still be in compliance.
The department stressed that laboratories that aren't registered with DEA will have to "adhere to the standards of performance as outlined within the [interim final rule]." For example, they must test "total THC employing post-decarboxylation or other similarly reliable methods" and "make arrangements to be compliant with registration requirements before this period of delayed enforcement expires." DEA will review applications from laboratories who wish to participate.
USDA also included a guideline for compliant, alternative disposal methods. The department's intent is "that these methods allow producers to apply common on-farm practices as a means of disposal while rendering the controlled substance non-retrievable or non-ingestible," it said. A list of alternative disposal options include burning, composting and burying hemp.
It added that the department will "conduct random audits of licensees to verify hemp is being produced in accordance with" regulations.
"One of the top considerations in making these changes was the desire to provide additional options that minimize, to the extent possible, the resource impact to state and local law enforcement in handling hemp that is out of compliance," Ibach said. "We look forward to partnering with producers, states, tribes and other stakeholders to deliver regulations that work for everyone."
The new announcement could help clear up some confusion about comments that Ibach made at an agriculture policy conference on Wednesday. According to the advocacy group Vote Hemp, there has been misreporting that suggested the official said the provision requiring DEA-registered labs to test hemp was being eliminated.
A recording of the discussion that Vote Hemp released shows that the undersecretary said enforcement of the provision would simply be delayed for the current planting season.
While USDA is still in the process of developing rules for the crop, it has started accepting state regulatory plans for hemp. Wyoming and Washington State became the latest to have their proposals approved. Previously, USDA accepted regulations from Texas, Nebraska, Delaware, Louisiana, New Jersey and Ohio, as well as several tribal plans.
Meanwhile, at the same agriculture conference that Ibach spoke at, the commissioner of the Food and Drug Administration admitted that it would be "a fool's game" to try to keep hemp-derived CBD products off the market.
Number Of Banks Reporting Cannabis Business Clients Dips After Hemp Rules Change
Photo courtesy of Pixabay.