U.S. Virgin Islands Governor Unveils Revised Marijuana Legalization Bill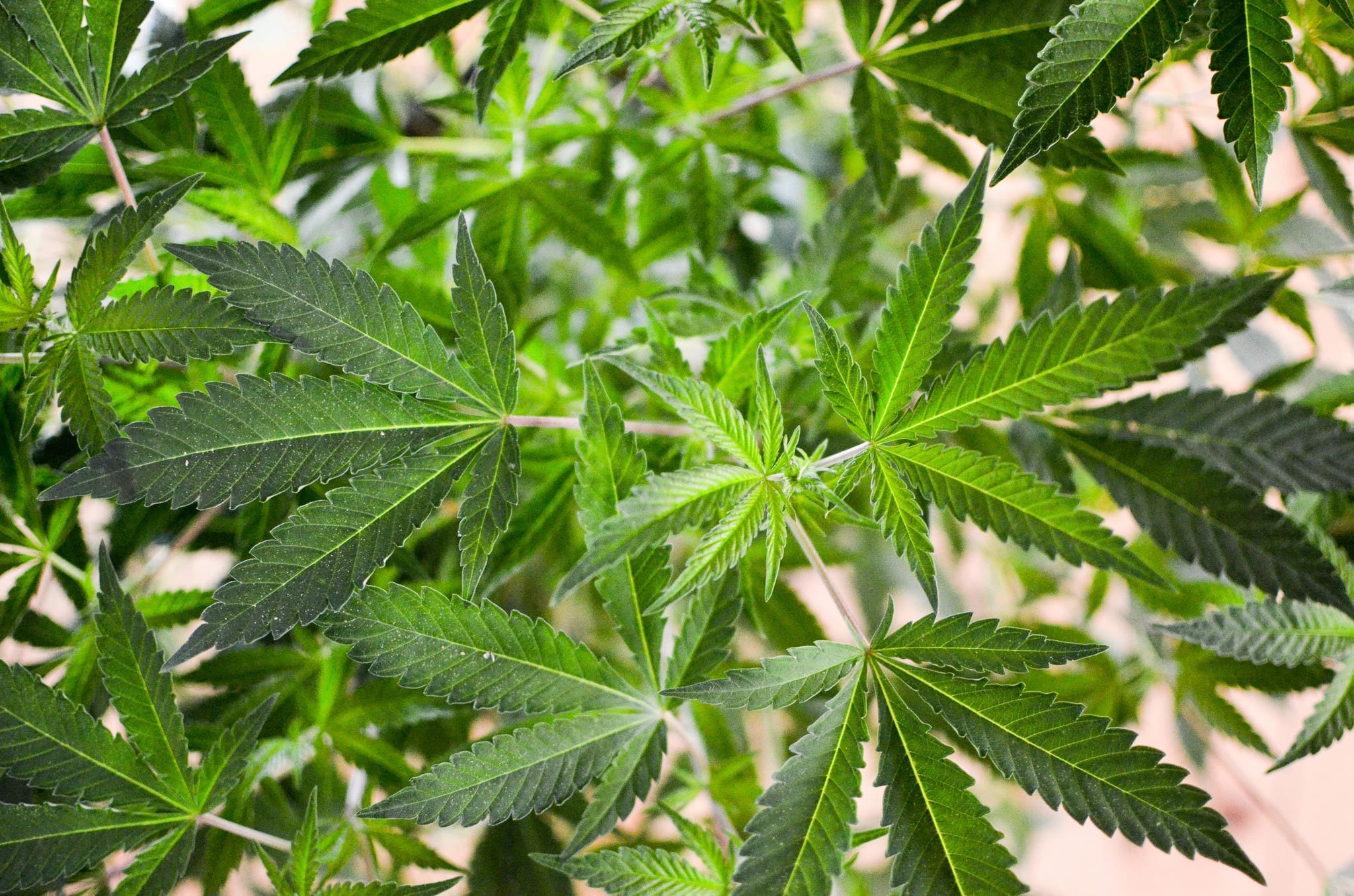 The governor of the U.S. Virgin Islands (USVI) unveiled a revised marijuana legalization bill on Wednesday, making a series of changes to previously introduced legislation and transmitting it to the Senate for consideration.
Gov. Albert Bryan Jr. (D), who pushed for legalization as part of his State of the Territory address in January and previously called lawmakers into a special session to take up the issue, said in a letter to Senate President Novelle Francis Jr. (D) that the revisions to the bill were the product of "listening discussions with multiple senators and the general public."
As in the past, Bryan emphasized that tax revenue from legal cannabis sales would create much-needed funding for the territory's retirement system for government employees. It would also offset economic losses due to the coronavirus pandemic, the governor argued.
"Consideration of this proposed bill is exigent given that the principal benefit of the revenues derived from this bill are directed to assisting the stoppage of the hemorrhaging of the Government Employees Retirement System," he said. "I once again state that this bill will not solve the GERS financial status; rather, it is one of the tools and we must continue to work together to find other means to shore up the system."
"It is also important that we utilize the present time while we are putting our economy back together in readiness for the post-COVID pandemic environment, to put this revenue mechanism in place," he continued.
After Bryan first proposed the policy change and directed the legislature to take up the issue in a special session late last year, several legislators voiced opposition to specifics of the proposal.
Some questioned the notion that tax revenue from cannabis sales could make up for the significant deficits running within the retirement program, while others argued that the legislation as drafted did not adequately address social equity. Another issue that arose concerned licensing, with lawmakers worried that small businesses on the island would be left out.
While it's not clear whether those lawmakers will be satisfied by the revisions, the new bill does make several changes to the proposed licensing structure. For example, it calls for a $1,000 licensing fee for a micro-cultivator permit and a $1,000 for a non-certified use permit.
Other changes, as noted by Vibe High, include: a ban on home cultivation for recreational consumers, allowing cultivation for medical cannabis patients, increasing the number of members of the government's Cannabis Advisory Board and limiting non-residents to purchasing up to seven grams of flower per day while residents can buy up to an ounce.
The legislation also contains a revised taxing policy. There would be no tax on cannabis sales for medical patients, a 7.5 percent tax for residents and a 25 percent tax for non-residents.
In order to own a marijuana business, an individual must have been a resident of USVI for at least 10 years. For micro-cultivator business, the threshold is five years of residency.
A special "cannabis fund" would be established under the proposed legislation, with 20 percent of marijuana tax revenue being allocated to fund the Office of Cannabis Regulations, a cannabis testing program, job training, substance misuse treatment and grant programs for business incubation and micro-lending.
Omitted from the revised version of the bill are provisions dealing with marijuana tourism "day passes" for non-residents that Bryan had previously floated as a big money-maker for the territory. The enhanced tax rate for non-residents seems to have taken its the place of that idea.
The bill also provides for automatic expungements for prior marijuana possession convictions, encourages research into the benefits of cannabis and recognizes the rights of individuals who wish to use or grow the plant for religious purposes.
"Expansion of the cannabis industry provides additional opportunities including increasing business ownership and employment opportunities for Virgin Islands residents," the legislation's findings section states. "The legalization of cannabis can alleviate social injustices experienced by persons subjected to the criminal justice system for simple possession of cannabis."
Bryan said last month that he would be submitting the revised legalization bill to lawmakers the next day, though the legislation didn't actually materialize until this week.
During a press conference on Monday, the governor said that while "we cannot fix the entire GERS in one fell swoop, we do have things that we can do. We have pending legislation in the Cannabis Act that will start to chip away at the problem."
Watch the conversation below, starting around 14:00: 
He also lamented that the legislature didn't act on his legalization legislation earlier, stating that "I was telling people we needed to get this cannabis bill done by January" and the territory has "already missed four months of revenue" as a consequence of inaction.
Asked about his overall plan to recoup economic losses stemming from the COVID-19 outbreak, Bryan included marijuana reform in a list of ways the territory can bounce back. He said implementing a legal market is a means to "have that revenue percolate in our economy," adding that it's about more than tax revenue—it also involves stimulating the economy through job creation, equipment purchases and rental revenue from new storefronts.
Bryan signed the territory's existing medical cannabis law last year.
Read the revised USVI marijuana legalization bill below: 
USVI marijuana legalization… by Marijuana Moment on Scribd
Federal Judge Orders Ohio To Let Marijuana Decriminalization Campaigns Collect Signatures Electronically
Photo courtesy of Philip Steffan.