Two New Studies Reveal How Marijuana Can Treat Different Kinds Of Pain
Marijuana's ability to mitigate pain is well-established in scientific literature—and two new studies offer fresh evidence of how cannabis can be beneficial to patients suffering from different kinds of pain.
1. People who consume marijuana experience lower levels of pain and have higher pain tolerance compared to those who abstain.
After recruiting 66 students (half of whom were deemed cannabis consumers and half non-users) and administering basic questionnaires, Auburn University PhD candidate Julio Yanes conducted a series of experiments to discern how cannabis use influences pain.
Participants were hooked up to an experimental pain apparatus—a band fitted with a plastic disk that applies pressure to a sensitive part of the hand. Then they were asked to rate their average pain at a certain pressure on a scale of 0 to 100 and also to signal when the pressure became too uncomfortable to proceed with the experiment.
The cannabis group reported lower average pain levels than the non-using group (41-52 on average). People who consume marijuana also reported higher maximum pain tolerance than those who don't (160-142), but that result was not considered statistically significant.
"When taken together, these outcomes suggest that recreational cannabis may mitigate emotion/motivation pain dimensions (i.e., pain ratings) without affecting sensation/perception dimensions (i.e., pain tolerance)," Yanes wrote.
2. Marijuana helps patients manage pain and reduces other symptoms that are common during surgical operations.
A review of PubMed articles "related to cannabinoids, as well as articles regarding cannabinoid medications, and cannabis use in surgical patients" turned up strong evidence that cannabis can relieve symptoms such as pain and nausea that are common among people undergoing certain surgeries.
Studies have demonstrated that cannabinoids "reduce intestinal motility, gastric acid secretion, and nausea" and also "improve pain control, reduce inflammation, and increase appetite," according to the review, which was published in the American Journal of Surgery last week.
"Cannabinoids including THC and CBD have widespread effects on the body. These effects are particularly notable in the intestinal tract, where cannabinoids slow down intestinal transit, reduce inflammation, and reduce gastric acid secretion. Other systemic effects include increasing appetite, and reducing nausea and vomiting."
All of these effects should be taken into consideration by surgeons, as it's increasingly likely that patients will have consumed cannabis in some form as more states opt to legalize, according to the review authors.
"As recreational and medicinal marijuana use grows, surgeons will see more patients using these substances and should be aware of their effects," they wrote. "There are numerous directions for cannabinoid-based pharmacotherapy in the future, and we are likely to see this evolve over the coming years."
"Surgeons should stay abreast of the laws in their region governing the use of and indications for medicinal marijuana," they added. "Additional research is needed to provide further information on the widespread effects on the surgical patient and possible therapeutic modalities."
Ask and you shall receive: more research is coming.
A federal agency recently announced a call for research investigating how terpenes and cannabinoids other than THC work and whether they can treat pain.
Additionally, a pair of notices were posted in Federal Business Opportunities that listed jobs involving cannabis cultivation and analysis for research purposes.
The Feds Want Researchers To Study 'Minor' Cannabinoids And Terpenes In Marijuana
Marijuana Flower Offers More Pain Relief Than Other Cannabis Products, Study Finds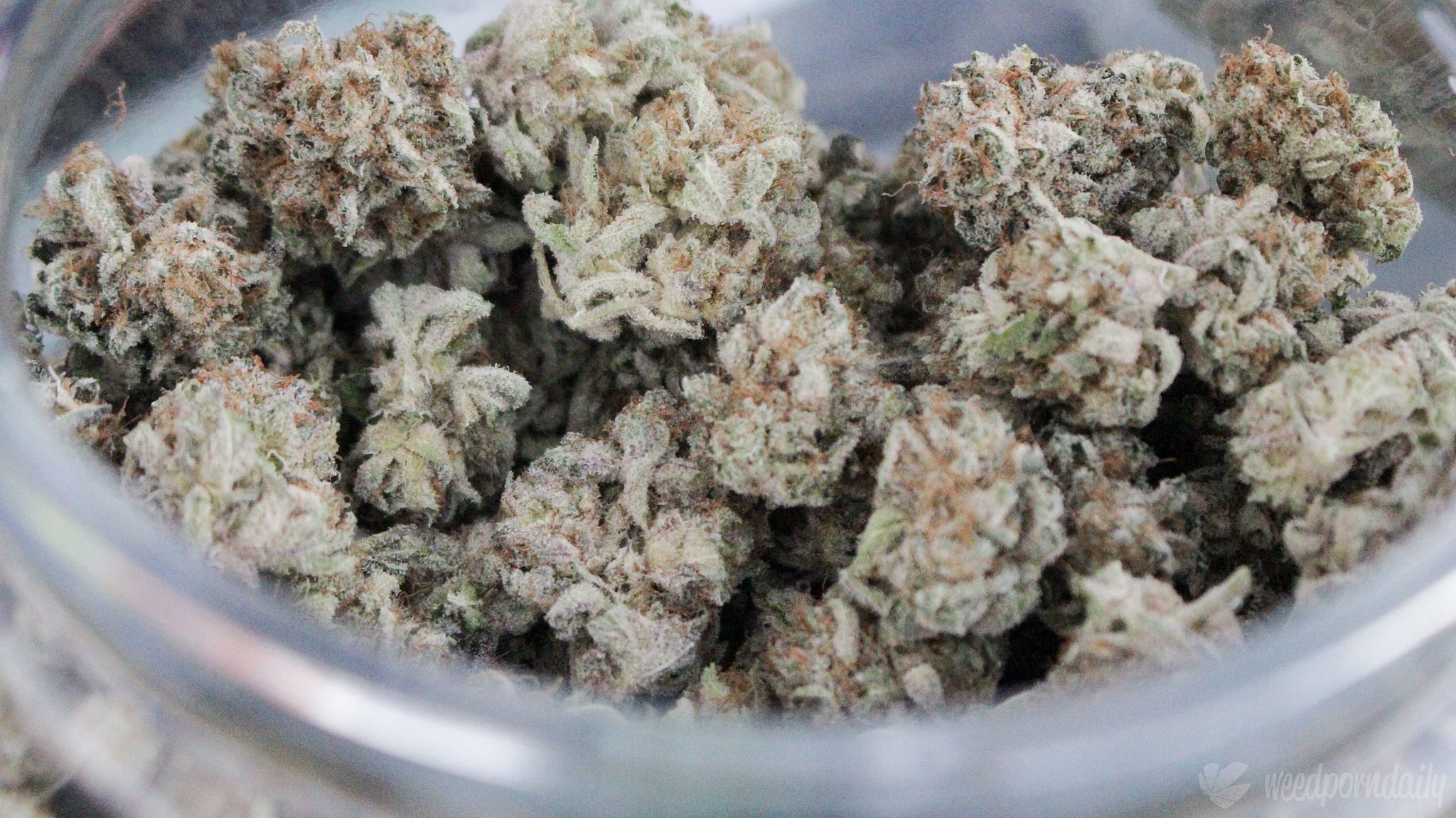 Among the overwhelming variety of cannabis products available on the market today, the most effective for pain relief appears to be whole dried marijuana flower and products high in THC, a new study finds.
"Whole cannabis flower was associated with greater pain relief than were other types of products, and higher tetrahydrocannabinol (THC) levels were the strongest predictors of analgesia and side effects prevalence across the five pain categories," researchers from the University of New Mexico wrote. "In contrast, cannabidiol (CBD) levels generally were not associated with pain relief except for a negative association between CBD and relief from gastrointestinal and non-specified pain."
Using data from a mobile app that aims to educate users about cannabis products and help them track their experiences, the researchers found that most people who reported self-medicating with marijuana have short-term, yet significant, relief from pain. "In our sample," they write, "we observed an average pain reduction of roughly 3 points on a standard 0 to 10 visual analogue pain scale, consistent with its application as a mid-level analgesic."
The findings, published in Complementary Therapies in Medicine in late July, are the latest in a robust body of scientific literature that shows marijuana can help people with different kinds of pain.
The study's goal was to gauge how the severity of pain changed and what side effects were experienced after cannabis consumption, and whether these effects differed by product. Researchers used information gleaned from Releaf App, a mobile software program developed by three of the study's authors and released in 2016. The app allows users to monitor their symptoms before, during and after consuming cannabis, thus helping them to understand the differences between products and delivery methods.
The study—which calls the Releaf data set "the largest database of real-time cannabis administration sessions in the U.S"—analyzed 20,513 cannabis sessions recorded in the app by 2,987 people between June 6, 2016 and October 24, 2018.
"Perhaps the most surprising result," lead author Xiaoxue Li said in a statement, "is just how widespread relief was with symptom relief reported in about 95 percent of cannabis administration sessions and across a wide variety of different types of pain."
"The results suggest that cannabis flower with moderate to high levels of tetrahydrocannabinol is an effective mid-level analgesic."
On average, users reported their starting pain to be 5.87 on a scale of 1 to 10. After consuming marijuana, that number fell to 2.77—a decrease of 3.1 points.
"Among the limited number of product characteristics that are typically made available to consumers, we found that consumption of whole, natural Cannabis flower was associated with greater anesthetic potential than were most other types of products," the authors wrote.
The study also found:
Patients whose cannabis sessions involved flower reported similar pain relief as those using concentrates and topicals. Edibles, pills and tinctures, however, offered less relief than flower.
Concentrates were found to be associated with more negative side effects, which the researchers reasoned could be because of solvents and other additives, as well as the removal of most terpenoids, terpenes and flavonoids.
Products labeled as hybrid strains were more effective at relieving pain than those labeled indica or sativa.
Combustion method didn't affect pain.
Higher THC levels offered more pain relief, while higher CBD levels did not.
Patients with back, joint or muscle pain, headache or migraine and non-specified pain saw more relief with high-THC products.
Patients with gastrointestinal/abdominal-related pain found more relief with lower levels of THC.
As for other reactions, patients were more likely to report positive effects than negative effects: they cited dry mouth and feeling foggy as the most common negative ones, while feeling relaxed and peaceful were frequently reported as the most positive ones. Additionally, while CBD levels didn't impact pain much, the cannabinoid did appear to decrease the likelihood of having negative side effects.
"The current findings," the study concludes, "show that self-directed medical cannabis treatment, especially among users of higher THC products, is associated with significant improvements in at least short-term pain relief, perhaps a major reason why cannabis has become one of the most widely used medications in the United States."
In a statement, Jacob Vigil, another study author and UNM associate professor of psychology, said the reason why dried cannabis flower may be more effective for pain is because of its "numerous constituents that possess analgesic properties beyond THC, including terpenes and flavonoids." These compounds probably work together to increase cannabis' therapeutic effects, he said.
"Our results confirm that cannabis use is a relatively safe and effective medication for alleviating pain, and that is the most important message to learn from our results," Vigil continued. "It can only benefit the public for people to be able to responsibly weigh the true risks and benefits of their pain medication choices."
Study Reveals How Marijuana Components THC And CBD Affect Chronic Pain
Photo courtesy of WeedPornDaily.
Federal Data Shows Youth Marijuana Use Isn't Increasing Under Legalization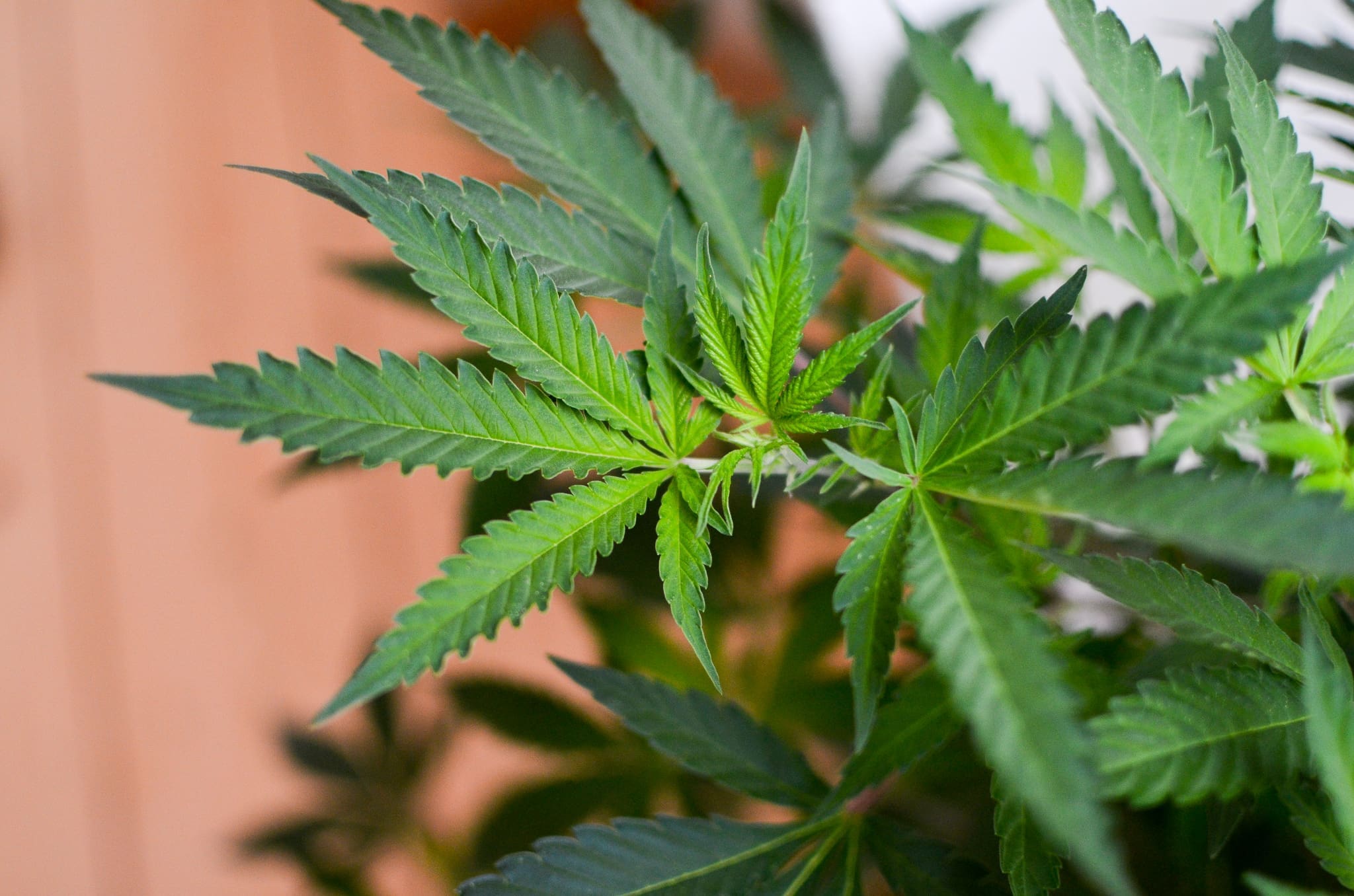 Despite prohibitionists' often-expressed fears that legalization would lead more young people to use marijuana, new federal data released on Tuesday shows no such trend.
Reports of past-month cannabis use among those 12-17 remained stable from 2017 to 2018—and they're significantly lower than in the years prior to when the first states began legalizing for adult use.
That's according to the 2018 National Survey on Drug Use and Health (NSDUH), an annual report produced by the Substance Abuse and Mental Health Services Administration (SAMHSA).
"The percentage of adolescents in 2018 who used marijuana in the past year was lower than the percentages in 2002 to 2004 and in 2009 to 2013, but it was similar to the percentages in 2005 to 2008 and in 2014 to 2017," SAMHSA said.
Recent studies that have used NSDUH data and other sources also demonstrate that youth marijuana use is not increasing post-legalization. In fact, research published in JAMA Pediatrics in July found that states with recreational cannabis experience a decline in underage marijuana use, with the study authors stating that regulated markets appear to deter illicit use.
Indeed, on a national scale, the percentage of adolescents who reported using marijuana began declining at a greater rate in the years after states started implementing legal cannabis systems. In 2018, 12.5 percent of those 12-17 said they used cannabis in the last month, compared to 13.5 percent in 2012, according to the NSDUH results.
Colorado and Washington State became the first U.S. states to vote to legalize marijuana for recreational use in late 2012, with legal sales commencing in 2014.
Between 2002 and 2018, the highest rate of adolescent marijuana use took place in 2002, when 15.8 percent reported past-month consumption.
"The survey results suggest that marijuana use among youth has remained stable and low in recent years, even as more states legalize medical and adult use," Sheila Vakharia, PhD, deputy director of the Drug Policy Alliance's Department of Research and Academic Engagement, told Marijuana Moment. "Rather than encouraging increased use, it is possible that legalization has limited access and deterred youth use. We find that these results strengthen the case for legalization in the interest of public health and protecting our nation's young people."
What's more, the report found that cases of cannabis use disorder declined again for the 12-17 group in 2018, marking the seventh year in a row that fewer young people seem to be misusing the substance.
Interestingly, these trends are developing even as people's perceptions of the risks of casual marijuana consumption are dropping. That seems to contradict an argument from reform opponents who claimed that legalizing cannabis would normalize it in such a way that underage individuals would feel more emboldened to experiment with marijuana.
Overall, marijuana consumption increased across age groups by about one percentage point over the past year, the survey found, with the bulk of that rise being attributable to those over 26. Past-month cannabis use for that demographic increased from 12.2 percent in 2017 to 13.3 percent in 2018.
Marijuana Taxes Differ In Legalized States, Complicating Projections
This story was updated to include comment from the Drug Policy Alliance.
Photo courtesy of Philip Steffan.
Federal Health Agency Releases List Of Marijuana Research Priorities
In one of the latest signs that the federal government is recognizing the reality of the marijuana legalization movement's continued success, a top health agency released an extensive list of cannabis-related research objectives it hopes to fund.
The notice, published on Wednesday, notes the rapid evolution of marijuana policies in the U.S. and globally, which is "far outpacing the knowledge needed to determine and minimize the public health impacts of these changes."
"A growing number of states have loosened restrictions on cannabis, including those on sales and use, by passing medical marijuana laws or by making cannabis legal for adult recreational use, and in some cases, states have done both," the National Institute on Drug Abuse (NIDA) wrote.
It also referenced a 2018 report from a cannabis policy working group that was tasked with identifying "cannabis policy research areas with the greatest urgency and potential for impact."
Evidently, there are quite a few areas that fit that description, as NIDA listed 13 research objectives of "programmatic interest." And while the agency has previously called for studies into several areas that are featured on the notice, there are others that signal NIDA is evolving in its understanding of research needs as more states opt to legalize.
For example, NIDA is not simply focusing on providing grants to explore the health risks of cannabis use, it's also interested in learning about "reasons for initiation and continued use of marijuana for therapeutic purposes" as well as investigating "how cannabis industry practices, including research on marketing, taxes, and prices, impact use and health outcomes."
Notice of Special Interest (NOSI): Public Health Research on Cannabis https://t.co/c04DIcmdAI

— NIH Funding (@NIHFunding) August 14, 2019
The agency also wants to fund studies that look at the differences in legal marijuana regulatory schemes in various jurisdictions to "understand which combinations or components minimize harm to public health."
Other research goals NIDA described include exploring the impact of cannabis use during pregnancy and developing roadside testing instruments to identify THC impaired drivers as well as standards to measure marijuana dosing.
Here's the full list of research objectives: 
—Develop standards for measuring cannabis (including hemp and hemp product) dose, intoxication, and impairment.
—Enhance existing epidemiology research to study trends for cannabis use and CUD; including new products, patterns of use, and reasons for use in different populations.
—Characterize the composition/potency of cannabis, methods of administration, cannabis extracts/concentrates, and cannabis of varying constituents (e.g. cannabinoid or terpene content), as well as how those factors impact physical and mental health.
—Determine the physical and mental health antecedents of use, as well as outcomes of use.
—Explore the impact of polysubstance use on health outcomes, including interactions (substitution/complementation) with alcohol, tobacco, and prescription and nonprescription opioids.
—Examine reasons for initiation and continued use of marijuana for therapeutic purposes.
—Investigate the effects of different patterns of cannabis use on brain development, educational attainment, and transition to work and adult roles.
—Identify the effects of maternal cannabis consumption during pregnancy and breastfeeding.
—Develop effective roadside tests for cannabis impairment that can be practically deployed by law enforcement.
—Determine the prevalence of cannabis-involved vehicular crashes and other types of injury or property damage.
—Investigate how cannabis industry practices, including research on marketing, taxes, and prices, impact use and health outcomes (e.g. how different price points impact consumption patterns across different levels of use).
—Determine the impact of federal, state, and local marijuana policies and their implementation on use and health outcomes.
—Explore the heterogeneity of regulatory schemes (e.g. models for retail distribution of cannabis) to understand which combinations or components minimize harm to public health.
A number of federal health agencies have issued several notices for marijuana-related research opportunities in recent months. One that received particular attention came from NIDA in May, when it said applications were open for what is essentially a professional research-grade marijuana joint roller and analyst position.
While NIDA said that research isn't keeping up with the rapid reform movement, its director also acknowledged in April that the federal drug scheduling system—which regards cannabis as a tightly restricted Schedule I drug—has inhibited such research by making it difficult for scientists to access marijuana.
Women Lawmakers From Across U.S. Hold Marijuana Conference And Tour Dispensary
Photo by Aphiwat chuangchoem.