Trump Can End Federal War On Marijuana, Former Top Justice Department Official Says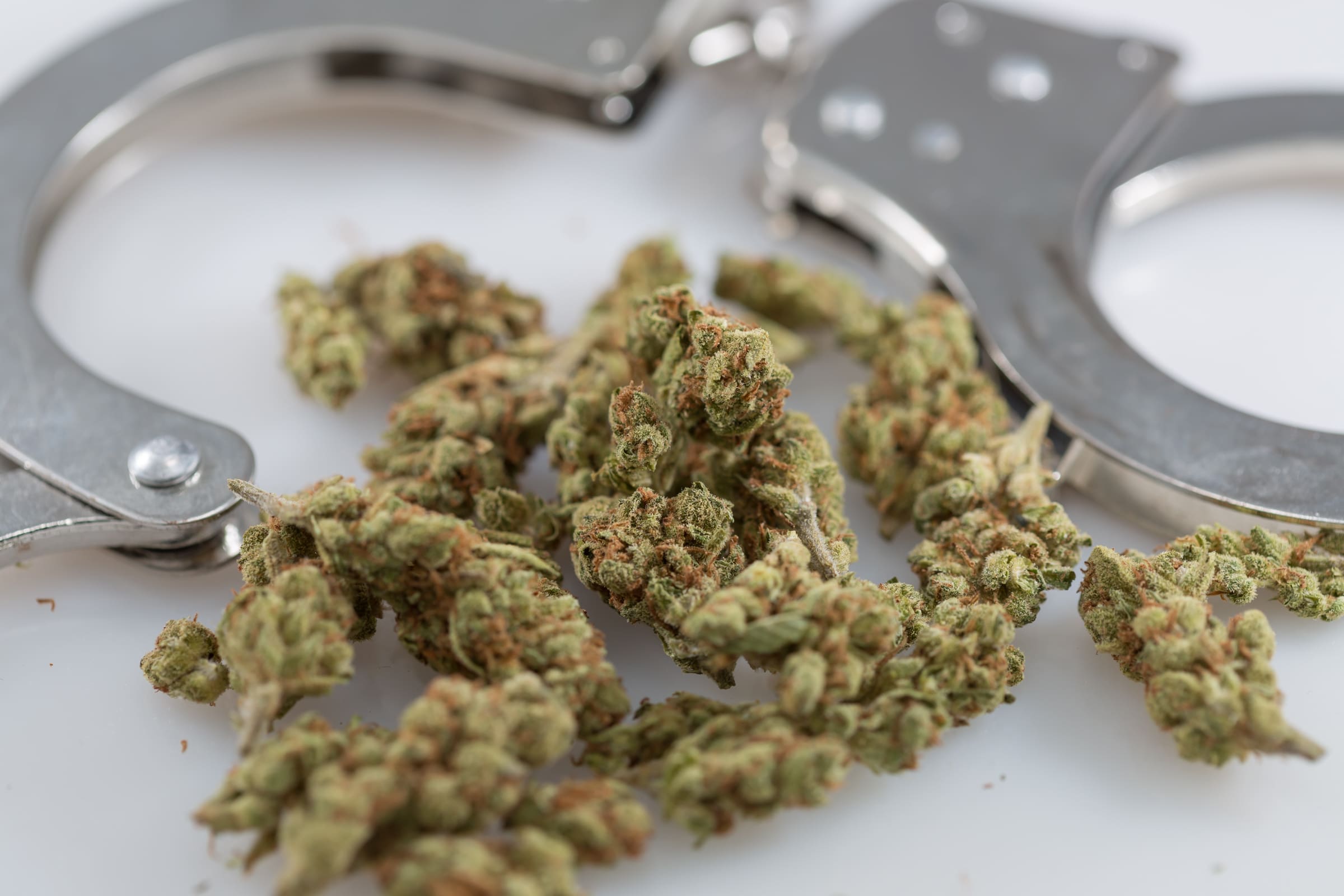 A prominent former Justice Department official says that not only does President Donald Trump—or any other president—have the power to unilaterally end the war on marijuana in the United States by withdrawing federal law enforcement from states where the drug is legal, this is exactly what he should do under a conservative interpretation of the Constitution.
That's the opinion of John C. Yoo, a University of California, Berkeley Boalt School of Law professor who is best known for authoring a series of memos during the George W. Bush administration arguing that torturing detainees isn't a war crime.
Last month, Yoo appeared on a panel organized by the conservative Federalist Society, in which he laid out the legal case for how an "originalist" president could end the war on drugs without Congress having to do anything.
Marijuana has been illegal under federal law for decades, and presidents, including Barack Obama, have maintained that in order for cannabis to become legal—and thus be allowed to travel across state lines—Congress needs to change the law.
Such an interpretation has yet to be challenged in the courts. In 2005, the U.S. Supreme Court ruled in the Gonzalez vs. Raich case ruled that under the Commerce Clause of the Constitution, it is within the federal government's power to criminalize activity, such as medical cannabis, even if it is legal under state law.
Yoo, a staunch conservative, disagrees with the court's finding.
What's more, he argues that the president has the authority under the Constitution to end the war on drugs without any action from Congress.
Rather than wait for lawmakers to renew a budget rider that prevents the Justice Department from using funds to prosecute certain marijuana activity, the president—who has the right to set law enforcement priorities, Yoo argued—could take care of it via executive order.
"The right thing to do as an attorney general or president is to order the withdrawal of all federal law enforcement from those states that have legalized the sale of marijuana," Yoo said.
"I would say that the president or Attorney General Barr could legitimately say, 'I'm going to withdraw the DEA and I'm going to withdraw federal law enforcement on marijuana from all of those states," he said, referring to Trump's nominee to succeed Jeff Sessions as attorney general.
Yoo described himself as a bit of an expert on the intricacies of marijuana law. Not only did he witness much of the Raich case from close by—his offices are in Berkeley, he pointed out, which is near where the facts of the case transpired—his law students are also well-versed in cannabis law.
"As a teacher, one of the hardest things to do is to get students to read closely statutory code," he said. "They don't like doing that. Curiously, however: When it comes to medical marijuana legislation, I have found my students to be very close readers of statutory code."
"I'm sure they know exactly how many states have legalized marijuana, and they could tell you which ones they are."
Sessions, a staunch opponent of marijuana legalization, repeatedly threatened to use federal law enforcement resources to punish commercial cannabis activity, but action never materialized.
Barr, in his confirmation hearing last month, said that he would not "go after" marijuana businesses acting in compliance with state law, a pledge he later followed up in writing and in a meeting with a senator.
Trump Attorney General Nominee Won't Go After Legal Marijuana Businesses And Urges Congress To Act