Trump Agriculture Secretary Accepts Invitation To Tour Hemp Farms
The head of the U.S. Department of Agriculture (USDA) has accepted an invitation to tour hemp farms in Oregon, telling Sen. Jeff Merkley (D-OR) that it would help him learn about the industry as a whole.
In the latest in a series of lawmaker queries about hemp for federal officials during congressional hearings in recent weeks, Agriculture Secretary Sonny Perdue was again pressed on the issue when he appeared before a Senate appropriations subcommittee on Thursday, with two members imploring him to "speed up" the rulemaking process to enact regulations that are required under the 2018 Farm Bill.
Perdue said that he would "love to" expedite the regulations but that the department was currently prioritizing the dairy industry and it was more likely that the rules would be implemented in time for the 2020 planting season.
"This is obviously a new issue. It requires a lot of complexities because of its uniqueness in its product and similarities and things that many states and the federal government considers illegal," Perdue said, referring to marijuana.
Merkley, the ranking member of the subcommittee, then extended an invitation to join him in Oregon for a "little tour of our hemp industry."
"I welcome that actually," Perdue said. "We need to know more about the industry as a whole. I probably know less about that than I do most of the crops, and certainly I would welcome that."
"There's no lack of enthusiasm for sure for the CBD oil and the others, and I'm interested really in what the fiber utilization is, because what are all of those industrial uses? Because as productive as an American producer is, I'm fearful that we can crash this market before it gets off the ground," he said.
Later in the hearing, Sen. Jon Tester (D-MT) asked Perdue if he was able to approve state regulatory plans for hemp and claimed that the Drug Enforcement Administration (DEA) was blocking Montana farmers from importing hemp seeds from Canada because of the 2018 Farm Bill.
Perdue said that farmers are able to continue cultivating the crop under the rules of the prior 2014 Farm Bill that allowed limited research programs focused on hemp while the department develops new regulations for a commercial market. USDA is currently accepting state regulatory plans, he said, and it's "news to me" that the DEA is interfering in hemp seed imports.
Watch the video of Perdue's hemp comments at about 32:50 and 48:02 into the video below:
A spokesperson for DEA told Marijuana Moment that she was unaware of any ongoing involvement by her agency in hemp imports, noting that the 2018 Farm Bill removed hemp and hemp-derived products from the Controlled Substances Act and shifted regulatory responsibility for the crop from the Justice Department to USDA. The crop is "not our problem" anymore, the spokesperson said.
During the hearing, Tester also complained that, without USDA regulations in place, individuals can't develop various aspects of the hemp market and he touted the longevity of hemp materials.
"I have a hemp hat that I've been trying to wear out for 20 years that I got out of Canada," Tester said. "You can't wear the stuff out."
Perdue made similar comments about the timeline for USDA hemp regulations when asked about it during a House appropriations subcommittee hearing on Tuesday.
USDA Secretary Says CBD Oil And Marijuana Are Driving Interest In Industrial Hemp
Photo courtesy of Senate Appropriations Committee.
Congressman Says Marijuana Could Be Legal Sooner If Trump Stops Tweeting
The plan to federally legalize marijuana is well underway, Rep. Earl Blumenauer (D-OR) said in a new interview. But it'd be moving a lot quicker if it weren't for distractions emanating from the president's Twitter account, he joked.
Blumenauer gave a status update on his plan to end federal cannabis prohibition during a Sunday KATU-TV interview in which he was asked whether he felt Congress was still on track to legalize marijuana by year's end.
"We are in really great shape. We've had a number of votes in the House. The things I've put in the blueprint are moving forward," the congressman said, adding that the Judiciary Committee held a major hearing on legalization legislation in July.
Blumenauer issued a memo to his party's leadership last year—which he called a "blueprint"—in which he laid out a step-by-step plan by which House committees could advance incremental cannabis legislation while building up to the eventual federal legalization of marijuana by the end of 2019.
"We've got things keyed up. I think there's a great chance of doing it this Congress—maybe even this fall—depending on how crazy things get," he said in the TV interview.
"Every time I turn around, there's some other national catastrophe or Trump is out there with Twitter storms," he cautioned. "It's not a manageable situation, but the issues dealing with cannabis are on the right track."
"We can get it wrapped up this Congress, maybe even this year."
Watch Blumenauer's marijuana comments, starting at about 9:35 into the video below:
While the 116th Congress is by many measures the most cannabis friendly in history, advocates hoped that reform legislation would move more expeditiously, especially in the Democratic-controlled House.
I recently spoke with @BrianWoodKATU on Your Voice Your Vote about some pressing issues: gun violence, my visit to the southern border, healthcare reform, cannabis legalization, the housing crisis, and more…https://t.co/Nb2V2a13Q4

— Earl Blumenauer (@repblumenauer) August 19, 2019
For example, a bipartisan bill that would protect banks that service marijuana businesses from being penalized by federal regulators cleared the House Financial Services Committee in March, but it didn't get a full House floor vote before the August recess like advocates anticipated.
That said, companion legislation did get a somewhat unexpected hearing in the Senate Banking Committee even after the panel's chair indicated it wouldn't advance as long as cannabis remains federally illegal.
Blumenauer also said in the interview that voters are ahead of Congress on the issue, moving forward with state-level legalization efforts while legislative action on Capitol Hill crawls ahead. And beyond the U.S.'s border, the congressman mentioned that Mexico will be implementing legalization this fall.
Bernie Sanders Calls For Legalization Of Marijuana And Safe Injection Sites
Photo courtesy of KATU 2.
Credit Unions Can Bank Hemp Businesses, Federal Agency Announces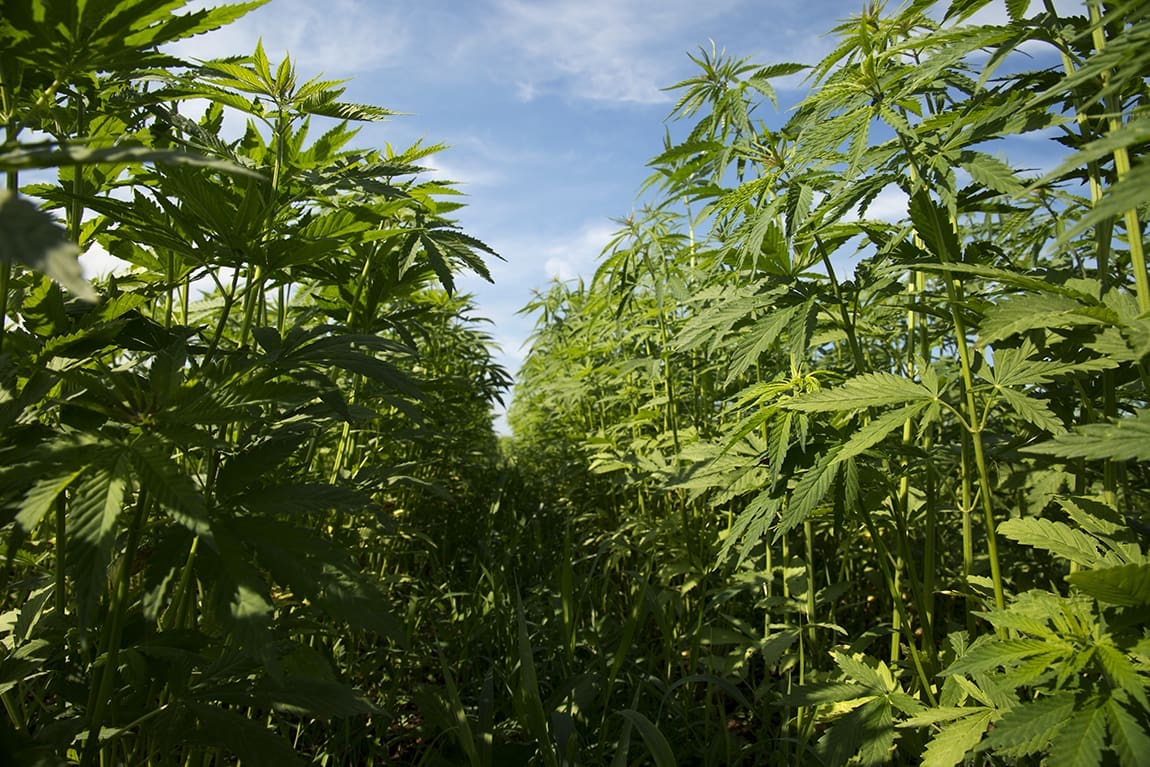 A federal financial agency released updated guidelines on banking in the hemp industry on Monday, following up on requests from multiple lawmakers to provide clarity on the issue.
The National Credit Union Administration (NCUA) said in its interim guidance that providing banking services to hemp businesses is allowable since the crop and its derivatives were federally legalized under the 2018 Farm Bill. The notice also emphasized the economic potential of hemp and the role credit unions can play as the industry continues to develop.
"Lawful hemp businesses provide exciting new opportunities for rural communities," NCUA Chairman Rodney Hood said in a press release. "I believe today's interim guidance keeps with the mission of the nation's cooperative credit system to serve people who have been overlooked and underserved."
"Many credit unions have a long and successful history of providing services to the agriculture sector," he said. "My expectation is that credit unions will thoughtfully consider whether they are able to safely and properly serve lawfully operating hemp-related businesses within their fields of membership."
Growth in hemp-related commerce will create a need for capital & financial services. Interim guidance gives #creditunions the ability to step in & provide hemp-related businesses these customary financial services. Learn more: https://t.co/otTzUt3tL7

— The NCUA (@TheNCUA) August 19, 2019
#creditunions will be able to provide the customary range of financial services for business accounts, including loans, to hemp businesses within their fields of membership https://t.co/5xVnkF3C3E.

— The NCUA (@TheNCUA) August 19, 2019

In a letter sent to Sen. Michael Bennet (D-CO) last month, which the presidential candidate's Senate office shared exclusively with Marijuana Moment, Hood noted that NCUA was "working on possible future guidance to financial institutions" but that such guidance would be subject to change depending on what regulations the U.S. Department of Agriculture (USDA) ultimately develops.
In the meantime, the new interim guidance notes that "growth in hemp-related commerce could provide new economic opportunities for some communities, and will create a need for such businesses to be able to access capital and financial services" while clarifying that credit unions "may provide the customary range of financial services for business accounts, including loans, to lawfully operating hemp related businesses within their fields of membership."
While NCUA said that it is "generally a credit union's business decision as to the types of permissible services and accounts to offer," it highlighted the need to comply with the Bank Secrecy Act (BSA) and with Anti-Money Laundering (AML) requirements, in particular:
—Credit unions need to maintain appropriate due diligence procedures for hemp-related accounts and comply with BSA and AML requirements to file Suspicious Activity Reports (SARs) for any activity that appears to involve potential money laundering or illegal or suspicious activity. It is the NCUA's understanding that SARs are not required to be filed for the activity of hemp-related businesses operating lawfully, provided the activity is not unusual for that business. Credit unions need to remain alert to any indication an account owner is involved in illicit activity or engaging in activity that is unusual for the business.
—If a credit union serves hemp-related businesses lawfully operating under the 2014 Farm Bill pilot provisions, it is essential the credit union knows the state's laws, regulations, and agreements under which each member that is a hemp-related business operates. For example, a credit union needs to know how to verify the member is part of the pilot program. Credit unions also need to know how to adapt their ongoing due diligence and reporting approaches to any risks specific to participants in the pilot program.
—When deciding whether to serve hemp-related businesses that may already be able to operate lawfully–those not dependent on the forthcoming USDA regulations and guidelines for hemp production–the credit union needs to first be familiar with any other federal and state laws and regulations that prohibit, restrict, or otherwise govern these businesses and their activity. For example, a credit union needs to know if the business and the product(s) is lawful under federal and state law, and any relevant restrictions or requirements under which the business must operate.
"Hemp provides new opportunities for communities with an economic base involving agriculture," the notice states. "The NCUA encourages credit unions to thoughtfully consider whether they are able to safely and properly serve lawfully operating hemp-related businesses within their fields of membership."
"Lending to a lawfully operating hemp-related business is permissible."
After USDA releases its rules for the hemp industry, which are expected to come ahead of the 2020 planting season, NCUA said it "will issue additional guidance on this subject."
Senate Majority Leader Mitch McConnell, who like Bennet has also pressured federal regulators to clear up confusion around hemp banking, took credit for NCUA's response and celebrated the new guidance.
At @senatemajldr's request, @TheNCUA issues guidance to assist legal #hemp industry. Hearing concerns from his constituents, McConnell urged NCUA to provide clarification to help address this barrier in #Kentucky. @KYCreditUnions applauds the positive news https://t.co/5kaQmxJE1x

— Senator McConnell Press (@McConnellPress) August 19, 2019
"I'm delighted to hear the NCUA has answered my call on behalf of Kentuckians to ensure the legal hemp industry can access much-needed financial services," McConnell said in a press release. "Although President Trump signed into law my initiative last year to remove hemp from the federal list of controlled substances, many of my constituents have told me about their difficulty receiving loans and other services that are necessary to successfully run a hemp business."
"Through this guidance by the NCUA, I look forward to more hemp farmers, processors and manufacturers starting or growing their operations with the help of Kentucky's credit unions," he said. "As Senate Majority Leader, I'll continue advocating for Kentucky's priorities throughout the federal government, and I'm proud of today's positive news."
Credit unions have generally been friendlier to the marijuana and hemp industries than have conventional banks, and NCUA has similarly taken a more proactive role in evolving to meet the demands of these burgeoning markets.
For example, the agency's head clarified earlier this month that credit unions wouldn't be punished simply for serving hemp businesses so long as they were following standard procedures. NCUA also released a draft rule in July that would allow people with past drug convictions to work at credit unions.
Cannabis banking issues have received significant congressional attention this session, with a bipartisan consensus emerging around creating a legislative fix so that hemp and marijuana businesses are able to access financial services.
The hemp industry in particular has enjoyed bipartisan support since the crop was legalized, but while marijuana remains a federally controlled substance, more lawmakers from across the aisle are expressing interest in affording cannabis businesses the same access in order to increase financial transparency and mitigate public safety risks associated with operating on a largely cash-only basis.
The House Financial Services Committee approved a bill in March that would protect banks that service marijuana businesses from being penalized by federal regulators, and the Senate Banking Committee also held a hearing on the issue last month.
Banking Chairman Mike Crapo (I-ID), who suggested earlier this year that his panel wouldn't convene to discuss the matter as long as cannabis is federally illegal, has since taken a stance that the issue needs to be resolved.
But while advocates hoped that legislation to address marijuana banking problems would be taken up by the full House ahead of the August recess, that window closed and attention is now turned to a potential hearing in the fall.
Five Federal Agencies Respond To Presidential Candidate's Hemp Banking Letter
Photo courtesy of Brendan Cleak.
Marijuana Taxes Differ In Legalized States, Complicating Projections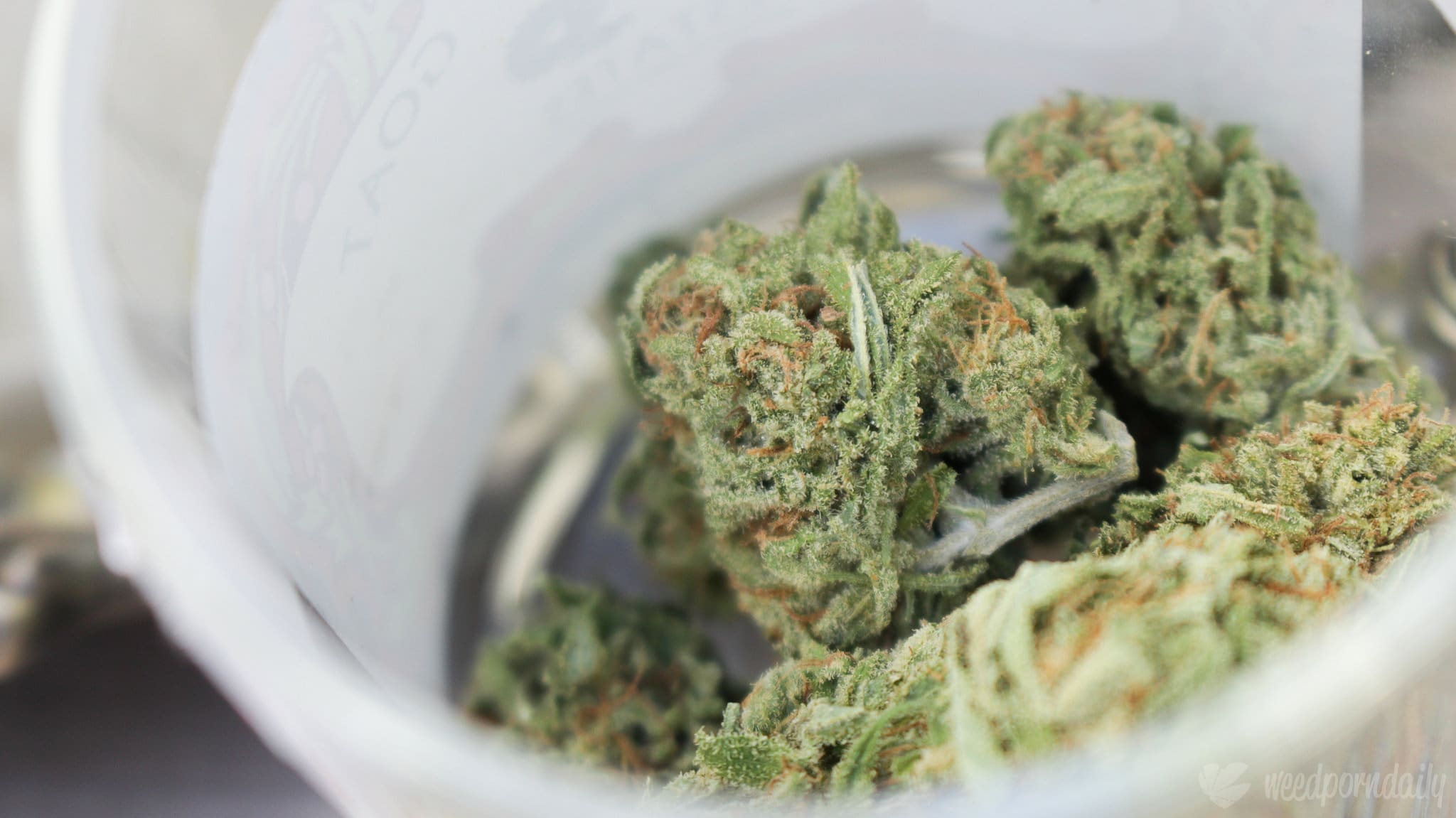 The marijuana legalization movement is often described as a state-level experiment—and one aspect of its implementation that's garnering more attention is how legalized jurisdictions approach cannabis taxes in different ways.
Pew Charitable Trusts has been monitoring taxation in the legal industry and released a report on Monday that explains the challenges of establishing effective tax schemes and accurately projecting revenues, especially considering that experts don't have a sizable body of historical data on which to base predictions like they do for alcohol and tobacco.
That said, there are some lessons to be taken from recent years since early legalizers implemented their respective programs.
Because tax rates differ significantly for marijuana businesses and consumers depending on the state, revenue from cannabis sales has varied, leaving policymakers in a flux as they work to meet budget goals and predict future trends, Pew reported.
Revenue was 40 percent higher in the first six months of sales than Nevada anticipated, for example, while sales in California were 45 percent lower than initially projected.
Here's a breakdown of marijuana tax revenue in five adult-use states: 
Pew also observed that revenue growth is slowing in Colorado and Washington, the first states to legalize for recreational use, as the market evolves.
Marijuana tax revenue growth in Washington state https://t.co/kknH2amoCS
• 2015 to 2016: 277%
• 2016 to 2017: 70%
• 2017 to 2018: 17% pic.twitter.com/BA2stA5qiw

— Pew States (@PewStates) August 19, 2019
"Supporters of legalizing recreational marijuana expected a new revenue source for states, but market uncertainties continue to challenge revenue forecasters and policymakers," Pew concluded. "The difficulty in forecasting revenue is compounded by the fact that states have only recently begun to understand the recreational marijuana market: the level of consumer demand for recreational marijuana products, the types of users and how much they might pay for the drug, and competition with the black market."
"States have learned some lessons but continue to grapple with unknowns."
In order to prevent budget shortfalls that could impact funding for certain programs, policymakers should take caution and bear in mind the differences "between marijuana revenue's short-term growth and long-term sustainability."
"While these new dollars can fill immediate budget needs, they may prove unreliable for ongoing spending demands," Pew said. "Policymakers should look to other, more familiar sin taxes for lessons on how to manage marijuana tax revenue most effectively."
Federal Health Agency Releases List Of Marijuana Research Priorities
Photo courtesy of WeedPornDaily.