Top New York Lawmaker 'Really Encouraged' By Marijuana Legalization Talks With Governor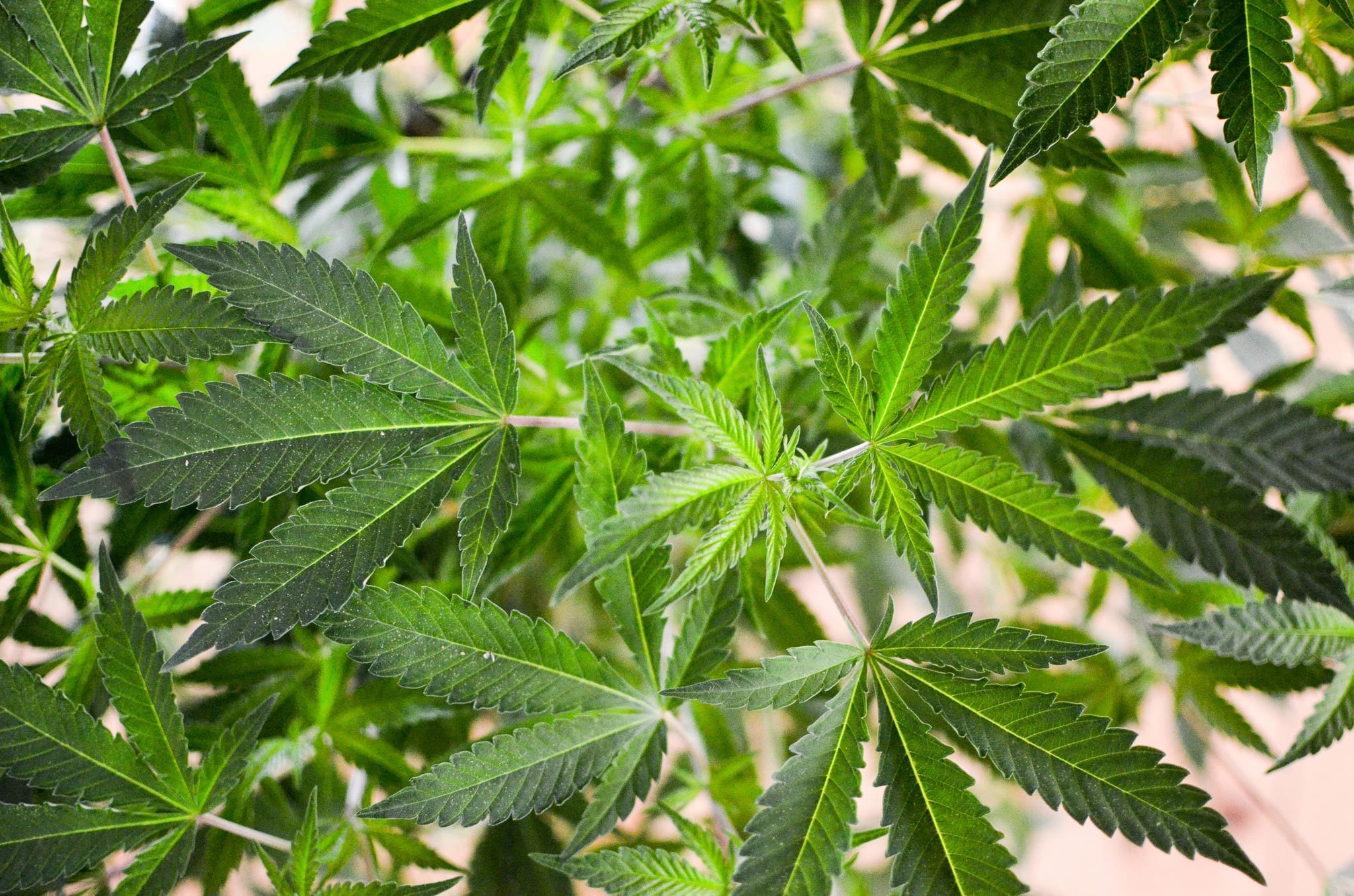 A top New York lawmaker says that she's "really encouraged" by negotiations with the governor's office to form a plan to legalize marijuana this year—even though the previous day she shared that some of those talks had become heated to the point of screaming.
Assembly Majority Leader Crystal Peoples-Stokes (D) said on Thursday that the reform "could actually happen outside of the budget process because that's how close we are to completing a deal." That's despite Gov. Andrew Cuomo's (D) hard push to enact the policy change through the budget ahead of the April 1 deadline.
"Talks are really good and really fruitful and I'm really encouraged," she told The Buffalo News. "I've never felt this encouraged before."
That's a somewhat different tone than Peoples-Stokes took in another recent interview, where she described contentious conversations with the governor and staff over the legalization proposal. She said at one point that "I kind of screamed on him a little bit about some of the negotiations we are having regarding the marijuana bill because it is way over time to get that done."
At the center of the debate is how to resolve differences between Cuomo's reform plan and the separate one that top lawmakers filed, which advocates say is more soundly grounded in social equity.
Cuomo, who is facing a slew of allegations of sexual misconduct from current and former aides in addition to a scandal about his administration covering up counts of nursing home deaths from coronavirus, proposed amendments to his legislation last month that he hoped would address certain concerns from lawmakers and advocates. The changes primarily concern that issues such as social equity funding and criminal penalties for underage marijuana possession.
The revised plan would continue to criminalize people who grow their own marijuana at home, however, and it wouldn't provide for any additional social equity funding on top of his original plan.
Peoples-Stokes has previously said that she feels the legislature should move her bill—the Marijuana Regulation and Taxation Act (MRTA)—first and then engage in negotiations with the governor. Her more recent comments suggest that she remains open to some sort of compromise between the two proposals, however.
In any case, Cuomo's spate of scandals of late has some thinking that he's lost political capital in this and other legislative battles, and so it could empower legislators to advance the MRTA first.
Another factor working against Cuomo is that Democrats now have supermajority control over the legislature, which could empower them to override a potential veto if they were to pass the MRTA against the governor's wishes.
Meanwhile, New York lawmakers last month held the first public hearing of the year on proposals to legalize cannabis, specifically focusing on budget implications.
Legislators heard testimony during the joint session from two pro-legalization industry representatives and one opponent. Despite their ideological differences when it comes to legalization in general, all three panelists were critical of Cuomo's reform proposal. The two reform advocates said they would prefer to advance the MRTA over his legislation.
Last month, Lt. Gov. Kathy Hochul (D)—who would become governor is Cuomo were to resign or be impeached—told Marijuana Moment in an interview that there would be room for revisions to the current governor's plan, stating that "much of it is going to be negotiated with the legislature, and all these details can be resolved with their input as well."
Cuomo said that the changes in his bill reflect "the conversations we've had, but I'm hopeful that we can come to an agreement and we can get it done. He added that he believes, "because I've seen this movie before, "if we don't get it done by April 1, we won't get it done."
This is the third year in a row that Cuomo has included a legalization proposal in his budget plan. The last two times, negotiations with the legislature stalled amid disagreements over certain components such as the tax structure for the market and funding for social equity programs.
Regardless of which direction the legislature ultimately goes on this issue, there's growing recognition in the state that legalization is an inevitability.
The top Republican in the New York Assembly said in December that he expects the legislature to legalize cannabis this coming session.
Senate Majority Leader Andrea Stewart-Cousins (D) said in November that she also anticipates that the reform will advance in 2021, though she noted that lawmakers will still have to decide on how tax revenue from marijuana sales is distributed.
Cuomo also said that month that the "pressure will be on" to legalize cannabis in the state and lawmakers will approve it "this year" to boost the economy amid the health crisis.
Key Hawaii Lawmaker Could Kill Marijuana Legalization Bill Despite Senate Approval
Photo courtesy of Philip Steffan.