Top Mexican Senator Says Marijuana Legalization Bill Will Be Approved This Month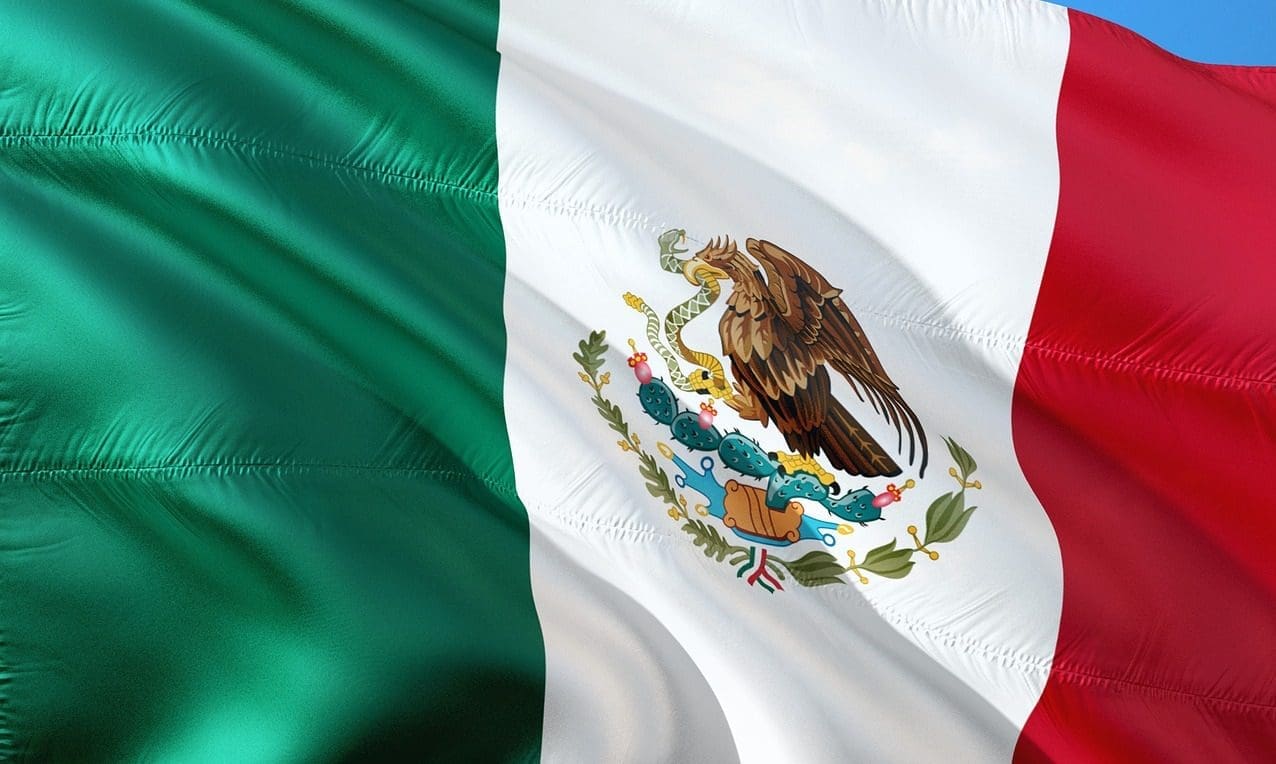 A top Mexican lawmaker says the nation's Senate will vote on a bill to legalize marijuana by the end of this month.
Sen. Julio Menchaca of the ruling MORENA party, who serves as president of the Justice Committee, said this week that legislation to legalize cannabis has "already circulated to the members" of key panels following "many exercises of open parliament."
The Supreme Court ruled in 2018 that Mexico's ban on the personal use and possession of marijuana is unconstitutional and it initially set a deadline of October 2019 to amend the policy. But while lawmakers came close to voting on a bill late last year that was approved by a series of committees, they requested a deadline extension at the last minute, and the court approved it.
Congress now has until the end of April to legalize cannabis, but Menchaca said "we hope to take it out in the Senate this month."
"Prohibition has generated a lot of violence in the last 100 years," he said, including fostering "the creation of an organized crime."
The senator is referring to a newly revised version of the legislation that would allow adults to possess up to 28 grams of cannabis for personal use and cultivate up to four plants. Individuals could apply for a license to possess more than 28 grams but no more than 200 grams.
The Mexican Cannabis Institute, a new regulatory body, would be responsible for issuing business licenses and developing rules for the market. The legislation also contains provisions to promote social equity, such as prioritizing cultivation licenses for individuals from communities most impacted by the drug war.
Sen. Ricardo Monreal Ávila of the MORENA party said last month that while the revised bill is a step in the right direction, there are still issues that needs to be addressed because there are lawmakers "who are not in favor even of the legislation in this matter, so all that we have to pick it up and translate it into the will expressed on the opinion."
He didn't indicate that a vote would happen imminently, simply stating that the Senate is positioned to advance it ahead of the April deadline.
Zara Snapp, a legalization activist with the Instituto RIA and the coalition #RegulacionPorLaPaz, told Marijuana Moment that Menchaca's prediction that the chamber will pass the bill by the end of February is not feasible if lawmakers intend to make changes to enhance social equity provisions, as requested by reform advocates and administration officials.
"There was pushback on that [the earlier version], and there will be pushback on this project because it doesn't have, at the center, social justice, which is what the current government federal administration would like to ensure exists in a comprehensive regulation bill," she said. "We as civil society have sent our comments to the Justice Committee and the Health Committee on what we think needs to be changed in this project before it begins to be discussed by the committees."
Additionally, legislative leaders have "not convened any meetings as of yet of the committees, and they need to do that before they can really start saying when this bill is going to be improved," she said.
"We believe that there are changes that need to be made, both in the rights of people who use cannabis and then also changes that need to be made in order to ensure that cultivating communities can transition into this legal market," Snapp said. "We don't believe that that's going to happen by the end of the month, but rather that they need to take the time to really integrate those inputs and improve this project before they take it to the committees."
If and when the legalization bill passes the Senate, it would then have to be approved by the Chamber of Deputies.
Kentucky Lawmakers Approve Medical Marijuana Bill In Committee Vote
FBI Policy On CBD Use By Agents Is 'Under Review'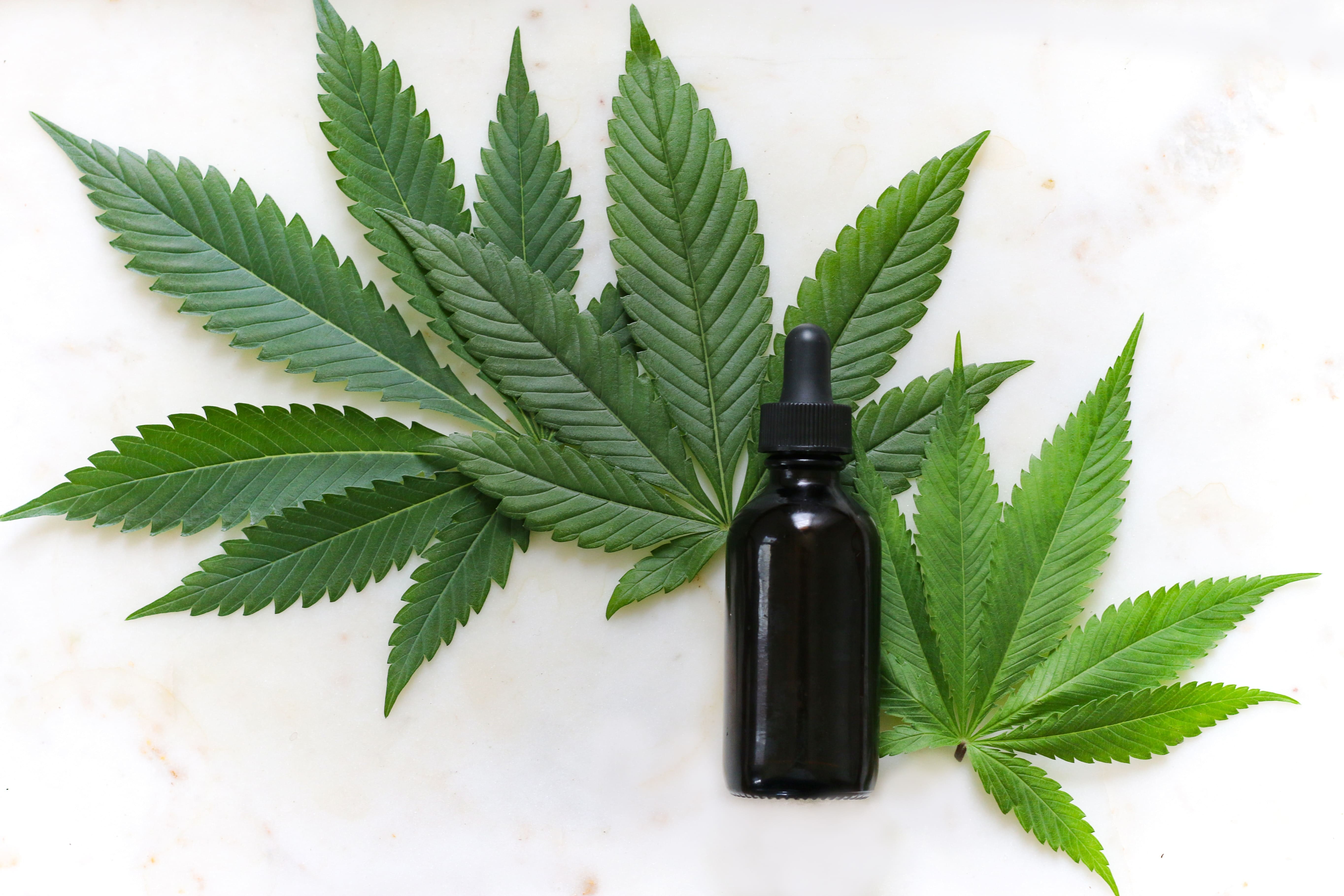 The Federal Bureau of Investigation (FBI) is apparently looking into changing internal policy when it comes to the use of CBD products by its agents and other employees, the agency said on Tuesday.
While workers are prohibited from using marijuana—and applicants can be disqualified for consuming cannabis within the past three years—it seems FBI is open to loosening rules for the non-intoxicating cannabis compound, which has become more widely available since hemp was federally legalized under the 2018 Farm Bill, creating a massive market for its derivatives.
During a Q&A on Twitter, FBI's Newark office was asked two marijuana-related questions. One person wanted to know why the agency says "you cannot use marijuana within 3 years of applying, even with a medical card/prescription."
"The policy regarding CBD oil is currently under review," FBI replied. "Check the other eligibility requirements."
Q8: Why does the FBI state you cannot use marijuana within 3 years of applying, even with a medical card/prescription?
A8: The policy regarding CBD oil is currently under review. Check the other eligibility requirements.

— FBI Newark (@FBINewark) April 7, 2020
The overall thread was about questions people had about the process of becoming a special agent, so it's not clear if the CBD policy is being reevaluated for applicants only regarding past use, or if any change would cover active agents as well. Marijuana Moment reached out to FBI and its Newark division for clarification, but representatives did not respond by the time of publication.
Another person asked whether the three-year cannabis abstinence requirement applies to positions other than special agents and FBI said: "Yes, that policy applies to all positions within the FBI."
Q24: Is it 3 years of no marijuana use for other positions other than Special Agents too?
A24: Yes, that policy applies to all positions within the FBI.

— FBI Newark (@FBINewark) April 7, 2020
The simple fact that FBI fielded multiple marijuana questions while promoting recruitment seems to speak to a point that the agency's former director, James Comey, made in 2014. He suggested that he wanted to loosen the agency's employment policies as it concerns marijuana, as potential skilled workers were being passed over due to the requirement.
"I have to hire a great work force to compete with those cyber criminals and some of those kids want to smoke weed on the way to the interview," he said at the time.
Last year, FBI said it wanted the public to send tips on illicit activity in state-legal marijuana markets, stating that restrictive licensing policies could open the door to corruption.
While FBI's CBD policy is in review, other federal agencies—particularly for within the military—have strongly discouraged or outright banned its use.
The Department of Defense made clear that CBD is off limits for service members.
The Air Force issued a notice last year stipulating that its members are prohibited from using the compound.
The Navy told its ranks that they're barred from using CBD regardless of its legal status.
And the Coast Guard said last year that sailors can't use marijuana or visit state-legal dispensaries.
Meanwhile, NASA said that CBD products could contain unauthorized THC concentrations that could jeopardize jobs if employees fail a drug test.
The Substance Abuse and Mental Health Services Administration issued guidance to federal agency drug program coordinators last year, expressing concern about excess THC in CBD products, which seems to have prompted the various departments to clarify their rules.
The Department of Transportation took a different approach in February, stating in a notice that it would not be testing drivers for CBD.
While much of the CBD found in markets across the U.S. is largely unregulated, as the Food and Drug Administration is in the process of developing rules for the compound, a CBD-based prescription medication for epilepsy was entirely removed from the Controlled Substances Act this week, which should lead to easier access for patients.
People Could Still Be Denied These Jobs Over Marijuana Use Under New York City Drug Testing Exemptions
Photo by Kimzy Nanney.
People Could Still Be Denied These Jobs Over Marijuana Use Under New York City Drug Testing Exemptions
New York State might not be legalizing marijuana this year, in large part due to complications from the coronavirus outbreak, but at least many of those still in the workforce in New York City won't risk being denied jobs over a positive THC test thanks to a local law that goes into effect next month. And now a city commission is proposing regulations on who exactly will be protected from pre-employment cannabis testing.
The New York City Commission on Human Rights proposed a rule, which was published in The City Record on Tuesday, that
When the City Council first approved the legislation—which was enacted without Mayor Bill de Blasio's (D) signature last year—it included language carving out exceptions from the prohibition on testing for those applying to certain jobs such as police officers and people charged with supervising or caring for children, as well as positions "tied to a federal or state contract or grant."
The law, which goes into effect starting May 10, also exempts jobs with "the potential to significantly impact the health or safety of employees or members of the public."
To that end, these new proposed regulations from the commission seek to explain exactly what constitutes such a position.
Here's who would still be subject to pre-employment drug testing under the proposal:
1) People in jobs that require them to regularly be on active construction sites,
2) those who regularly operate heavy machinery,
3) those who regularly work with power or gas utility lines,
4) those who use a motor vehicle on approximately a daily basis and
5) those for whom impairment "would interfere with the employee's ability to take adequate care in the carrying out of his or her job duties and would pose an immediate risk of death or serious physical harm to the employee or to other people."
"These broad, vague exceptions—which include anyone who drives daily—make no more sense than requiring anyone who ever drives a car to permanently abstain from alcohol," Karen O'Keef, state policies director with the Marijuana Policy Project, told Marijuana Moment. "Cannabis stays in one's system for over a month, so a positive test has nothing to do with if a person is impaired at work. The only exception that should apply is when federal law or contracts require pre-employment drug screening."
The commission also clarified in the proposed rule that "a 'significant impact on health and safety' does not include concerns that a positive test for tetrahydrocannabinols or marijuana indicates a lack of trustworthiness or lack of moral character."
A public comment period is now open for people to weigh in. Feedback will be accepted until April 16, the day the commission is scheduled to hold a hearing on the issue.
In addition to passing the pre-employment cannabis testing ban last year, the City Council also approved resolutions to make it so simple cannabis possession alone doesn't warrant the removal of a child from a guardian and to require the New York Department of Health to create hospital drug testing regulations for pregnant women or those giving birth, "including informing patients of their rights before any discussion of drug use or drug testing."
Advocates have celebrated the modest reform victories, but the sting of a defeat on statewide legalization is still fresh. While Gov. Andrew Cuomo (D) included legal cannabis in his budget proposal earlier this year and repeatedly insisted that the policy change be pursued through that vehicle, he said over the weekend that the prospect is "effectively over" for 2020.
Lawmakers in favor of legalization had signaled that might be the case as the state grappled with the COVID-19 pandemic, forcing them to shift legislative priorities. That said, there is a revised legalization bill that was recently introduced which could theoretically be taken up later this year if lawmakers opt to reconvene.
Businesses That 'Indirectly' Work With Marijuana Industry Ineligible For Federal Coronavirus Loans
This story was updated to include comment from MPP.
Photo courtesy of Chris Wallis // Side Pocket Images.
National Psychedelics Advocacy Group Takes Next Step In Movement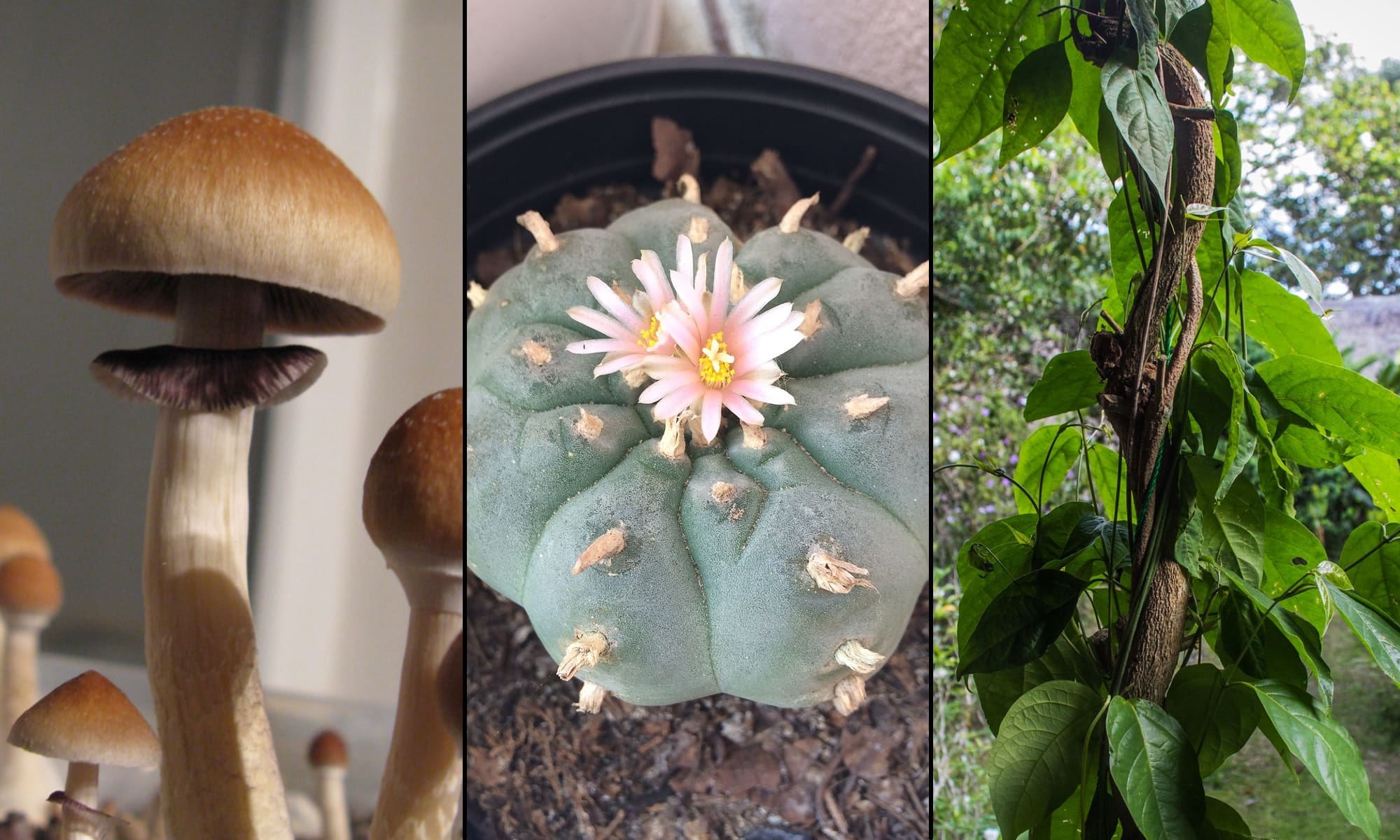 A Denver-based psychedelics advocacy group announced last week that it has secured a nonprofit status that will enable it to better empower activists, educate the public and pave a path so that people ultimately have equitable access to entheogenic substances such as psilocybin mushrooms.
The Society for Psychedelic Outreach, Reform and Education, or SPORE, is a national organization that first came online last year. Its launch followed the nation's first successful effort to decriminalize psilocybin in Denver—a breakthrough that has inspired a slew of local and state campaigns to change psychedelics policies.
In a press release, SPORE Executive Director Kevin Matthews, who led the Denver campaign, said the group "will help organize the psychedelic constituency into a unified community to create the foundation for equitable psychedelic reform in the United States and globally, starting right here in Colorado."
It's no light task. And to that end, SPORE also announced that it is being fiscally sponsored by the New York-based nonprofit Reconsider, which will allow it to accept tax-deductible contributions. The wellness company Dr. Bronner's Magic Soaps also recently donated $50,000 to the group.
Marijuana Moment caught up with Matthews and asked about his vision for SPORE, its plans when it comes to advancing psychedelics reform and what "equitable psychedelic reform" really means. This interview has been lightly edited.
Marijuana Moment: SPORE has high aspirations, but you've emphasized that the mission starts in Colorado. Can you tell me more about that?
Kevin Matthews: We call it Mycelial Organizing, our M.O. The most important part of our work is getting Coloradoans educated, excited and engaged about the potential of psilocybin and other psychedelics as options for individual and collective healing and growth. We'd like folks to begin to consider 'collective set and setting' when exploring the potential of psychedelics to address personal issues and community/societal challenges and problems. So we're going deep in CO instead of expanding wide, for now, in order to create the best possible example of 'what happens after decriminalization.'
MM: What kind of role do you anticipate SPORE playing in the various psychedelics reform efforts happening across the country?
KM: In terms of advancing legislation or grassroots campaigns across the US, in addition to working with or assisting other groups like Decrim Nature DC, keep in mind that we're working toward 501(c)3 status, so our promotion is always through the lens of education. We have, in fact, been lightly working behind the scenes for months with many of the other Decriminalize Nature groups, providing resources, bridge-building, and facilitating dialogue.
MM: Finally, could you to explain what it means to have "equitable psychedelic reform"?
KM: 'Equitable psychedelic reform in the United States and globally' looks not only like safe, responsible and inexpensive access for everyone (whether they're growing mushrooms at home for personal use or seeing an above-board integration services provider), but also prioritizing diversity, respecting traditional use and the wisdom of the elders who've worked with these medicines for thousands of years and making sure that those folks not only have a voice but are participating (if they choose) and guiding/directing the conversation.
It also means that, to the greatest extent possible, these medicines are kept in the hands of the people and not monopolized by large groups with only their bottom line in mind. We highly support local economies, local resources and local leaders because this movement must remain decentralized, just like mycelium, in order to succeed.
Equitable reform circles back around to 'collective set and setting'— how are we creating the cultural and societal conditions for psychedelic reform? To us, in addition to educating the public and mycelial organizing, this looks like fostering leadership in others so that they have the information, support, training and confidence they need to be outspoken supporters of psychedelic plant medicine whether with their family or in the broader community.
Denver Government Psilocybin Panel Sets Criteria To Track Decriminalization's Impact
Photo elements courtesy of carlosemmaskype and Apollo.