Kentucky Lawmakers Approve Medical Marijuana Bill In Committee Vote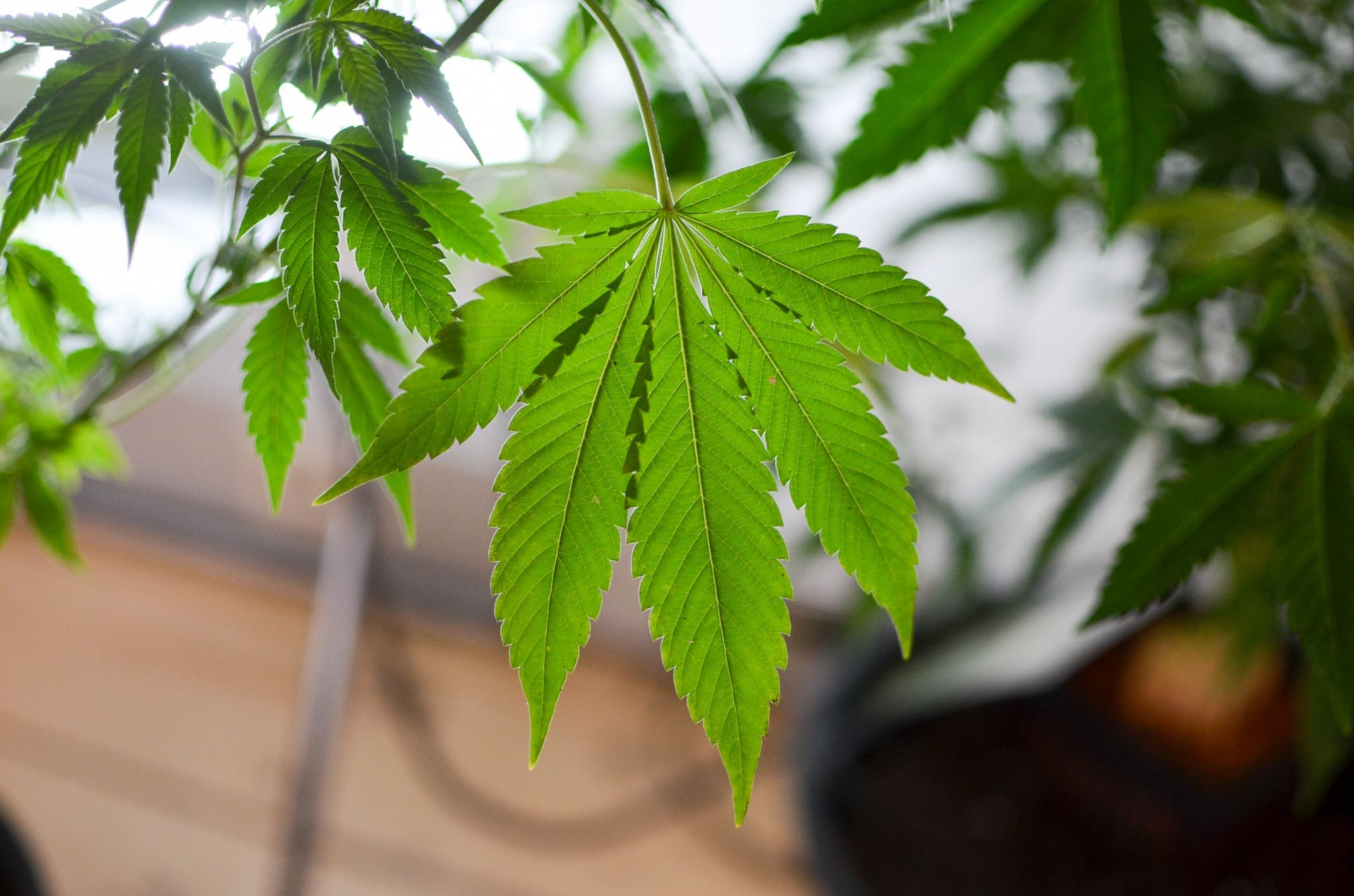 For the second consecutive year, a Kentucky legislative committee has voted to approve a bill to legalize medical marijuana. The proposal still faces an uphill battle, but one of the leading opponents of last year's effort to legalize conceded that there's "a narrow path" to it becoming law this time around.
Supporters at Wednesday's hearing by the Judiciary Committee, which drew such large crowds that staffers had to open a separate overflow room in the Capitol, clashed on familiar grounds. Legalization advocates noted the established benefits of medical cannabis and praised the bill's reliance on scientific evidence. Opponents worried about the possibility of creating public health risks and stressed that too much about marijuana that is still unknown.
"We just need a little more clarity," said Rep. Kim Moser (R), who voted no on the measure and was skeptical that lawmakers should be making decisions about medicine at all. "We don't have clear answers to the indications, we don't know how to dose this medication. It's not a medication yet."
Others worried that the bill could normalize cannabis use or lead to various social ills, such as increased traffic accidents and homelessness.
Supporters, meanwhile, made the case that the bill represents a thoughtful, reasonable medical marijuana system, which most Kentuckians say they support in polls.
"We tweaked the bill over the summer," Rep. Jason Nemes (R), the legislation's lead sponsor, told the committee. "We made some changes to it. We've been through this before. It's a big issue for Kentucky."
Ultimately the measure passed on a 17-1 vote on Wednesday, drawing cheers from the audience. Some lawmakers expressed reservations about details of the bill but said that it nevertheless represents a step forward.
"I see this as a useful tool in the toolbox for doctors and an awesome option for people who don't want to be addicted to narcotics," said Rep. Chris Harris (D), who voted yes on the bill.
Reps. Nima Kulkarni (D) and Reginald Meeks (D) also voted yes but warned that the legislation threatens to benefit large corporations over small farmers and other business owners.
Legalization advocates cheered the panel's vote to advance the issue.
"Kentuckians have been waiting far too long for safe, legal access to cannabis for medical use," Matt Simon, legislative analyst at the pro-legalization Marijuana Policy Project, said in a statement after the vote. "Patients and doctors in other states have learned through experience that cannabis is beneficial as an alternative to opioids and other prescription drugs. Passing HB 136 is a moral imperative for Kentuckians who are suffering with debilitating medical conditions."
As introduced, House Bill 136 would legalize medical cannabis in Kentucky and regulate its use. It would establish a limited list of qualifying conditions and create an oversight system to regulate and tax commercial sales. Smoking raw cannabis would be forbidden under the bill, although flower could be sold by dispensaries for other uses.
With the Judiciary Committee's approval, the bill now heads to the full House floor.
The same panel last year approved a medical marijuana bill but it did not receive floor consideration by the end of the session. Supporters said Wednesday that the current legislation is a better version that deserves to be passed.
Dr. Jeff Block, an anesthesiologist and addiction specialist who helped Florida set rules and regulations for its medical marijuana program, told lawmakers that the bill's list of qualifying conditions, for example, reflects "high-quality, evidence-based data" about what ailments cannabis has been scientifically shown to treat effectively. He noted that the bill allows for the addition of new qualifying conditions as more evidence becomes available.
Eric Crawford, who was in a 1994 car accident that left him quadriplegic, reminded lawmakers that thousands of Kentucky patients already use medical marijuana to treat their conditions. Some of those patients seek alternatives after traditional therapies don't work, while others choose cannabis in order to avoid more dangerous drugs.
"Narcotics make me out of my mind," Crawford told the panel. "They make me high and unable to function. I haven't had an opioid in more than six years."
"You think we're all criminals," he added. "What would you do if you had a lifelong illness and cannabis helped you?"
Nemes, the bill's sponsor, later replied that if cannabis could help his wife or children, "I would break the law in a New York minute."
The issue has overwhelming support of Kentucky residents. Nine out of 10 Kentuckians said in a recent poll that they support legalizing medical cannabis, up from 78 percent in 2012.
While less than half of respondents said they support broader recreational legalization, support for medical marijuana was strong across party lines: 95 percent of Democrats, 92 percent of independents and 90 percent of Republicans said they support legalization.
If the measure is approved by the House, it will also need to clear the Senate to be enacted. Senate President Robert Stivers (R), widely seen as one of the main legislative opponents to medical marijuana legislation, admitted last month that there's a possibility of the bill squeaking through.
"I know that Representative Nemes is trying hard and that he is modifying and amending," Stivers told Kentucky Today, "and I think there is a path, but it is a narrow path."
Kentucky Gov. Andy Beshear (D), who was elected in November, has said he supports medical cannabis legalization. "I would vote for it because I've seen the impact opioids have had on every Kentucky community," he said during last year's campaign.
"So many Kentucky families have seen a loved one fall into addiction, and their lives have been devastated," he said. "If medical marijuana is an alternative and gives people the chance to get pain relief without being subjected to opioids, I think it's something we've got to explore."
Top Pro-Trump Lawmaker: Congress Will Ignore President's Push To End Medical Marijuana Protections
Photo courtesy of Philip Steffan.