This Veterans Day, Think About Cannabis And Veterans Healthcare (Op-Ed)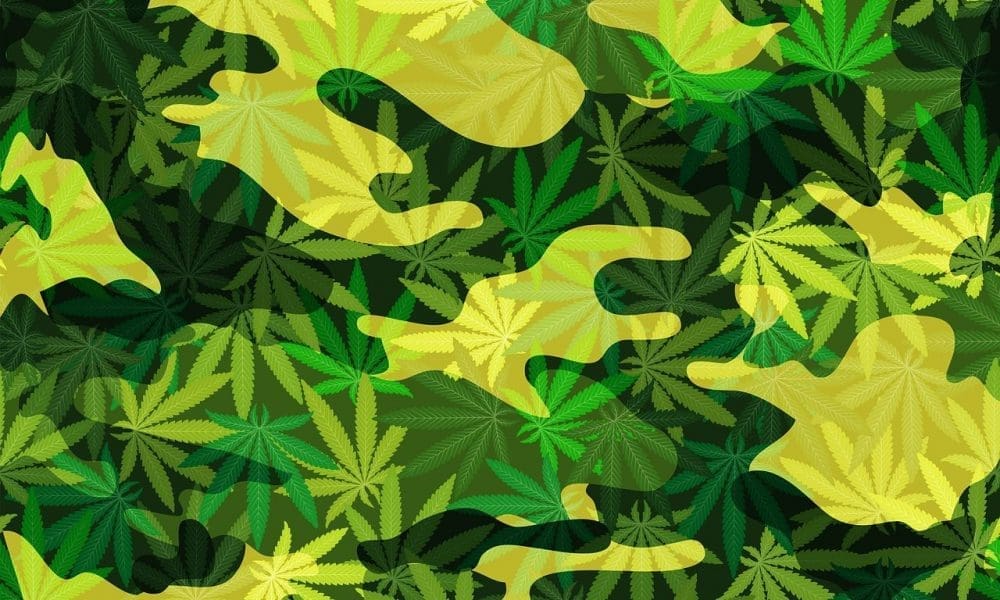 Many veterans feel that they have been deterred from seeking medical marijuana due to the VA's policy.
By Amy Rising and Justin Strekal
Millions of American veterans are consuming cannabis. In fact, the American Legion recently polled veterans and found that nearly one in four reported that they use cannabis specifically "to treat a mental or physical condition."
Medical cannabis use would likely be even more prevalent among veterans if not for the oppositional stance that the Department of Veterans Affairs (VA) has taken. According to national survey data compiled by the Iraq and Afghanistan Veterans of America, 75 percent of respondents "would be interested in using cannabis or cannabinoid products as a treatment option if it were available." Further, many veterans feel that they have been deterred from seeking medical cannabis due to the VA's policy of "clinical relevance to patient care," but "providers are prohibited from completing forms or registering veterans for participation in state-approved [medical cannabis] program[s]."
For those veterans that do acknowledge using medical cannabis, they most often report using it to mitigate their post traumatic stress, anxiety and chronic pain. Some veterans also report using it as a substitute for alcohol or other illicit drugs. Many chronic pain patients who begin using medical cannabis greatly decrease or even eliminate their use of opioids and other prescription drugs.
In light of the fact that so many veterans are either using or are interested in using medical cannabis, one would presume that VA is proactively investigating the issue. But that is not the case. In fact, for decades the agency has been resistant to engaging in clinical research to assess the impact of cannabis in veterans. The agency has even been reluctant to actively recruit the participation of veterans in FDA-approved clinical trials involving cannabis.
Moreover, VA policy currently prohibits VA-affiliated doctors from even recommending medical cannabis to veterans in those states where such use is legal—thus forcing military veterans to seek the advice of a private, out-of-network physician. This prohibition does not promote public health, as many of these out-of-network physicians provide little follow up care or oversight to these patients. A far better option would be to allow veterans' primary care physicians the ability to oversee their patients' medical cannabis care.
Currently, there are multiple bills in Congress that seek to address these issues, from legislation to provide a legal safe harbor from criminalization for veteran patients, to an insurance pathway for the financial relief that our veterans need to obtain their physician-recommended medicine. Chair of the Senate Veterans' Affairs Committee Jon Tester (D-MT), has introduced his own bill that would instruct the VA to study cannabis for PTSD, depression and chronic pain, among other ailments. The House version of Sen. Tester's bill, carried in the House by Rep. Correa (D-CA), passed the House VA Committee last week.
Ultimately, to make cannabis a viable and cost-effective option for veterans healthcare, any solution will require congressional action. This Veterans Day, take an action that will increase the livelihood of our country's servicemembers and urge your elected officials to advance these medical cannabis policy reform efforts.
Amy Rising is a veterans healthcare advocate and Justin Strekal is the Political Director for NORML.
Senators Urge Biden To Grant Mass Pardon For Thousands Of Marijuana Cases