VA Would Have To Study Medical Marijuana's Benefits For Veterans Under New Bipartisan Bill In Congress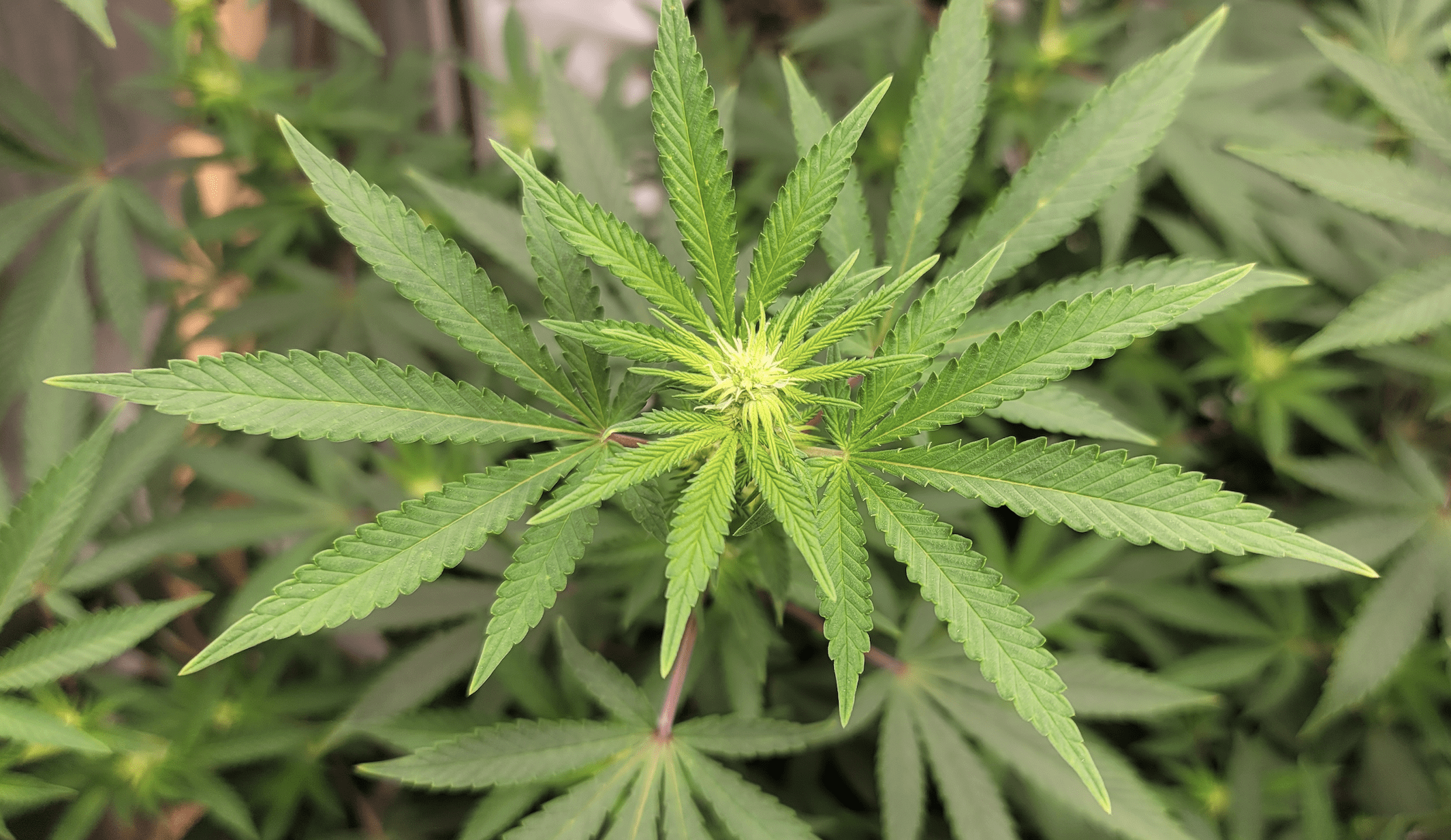 A bipartisan bill to require the U.S. Department of Veterans Affairs (VA) to conduct clinical trials into the therapeutic potential of marijuana for veterans was reintroduced in the Senate on Thursday, with a House companion version set to be filed on Friday.
The VA Medical Cannabis Research Act—sponsored by Sens. Jon Tester (D-MT) and Dan Sullivan (R-AK)—has been slightly modified since an earlier version was introduced last Congress. The measure explicitly mandates that VA launch a series of clinical trials, rather than just one, and also sets out specific guidelines for researching the effects of several cannabis varieties with various THC and CBD concentrations.
Reps. Lou Correa (D-CA) and Peter Meijer (R-MI) will refile an identical House version on Friday, a staffer told Marijuana Moment.
The VA secretary "shall carry out a series of clinical trials on the effects of medical-grade cannabis on the health outcomes of covered veterans diagnosed with chronic pain and covered veterans diagnosed with post-traumatic stress disorder," the text of the bill states. It lists both "required elements" of the trials and "optional elements."
When it comes to the chronic pain trials, the agency would have to look at the impact of marijuana consumption on osteopathic pain, opioid use and dosage, benzodiazepine use and dosage, alcohol use, inflammation, sleep quality, agitation and quality of life.
For the PTSD-specific studies, VA would examine the extent to which cannabis affects basic symptoms of the condition, the use and dosage of benzodiazepines, alcohol use, mood, anxiety, social functioning, agitation, suicidal ideation and sleep quality.
Optionally, the clinical trials "may include an evaluation of the effects of the use of cannabis to treat chronic pain and post-traumatic stress disorder on" pulmonary function, cardiovascular events, various forms of cancer, intestinal inflammation, motor vehicle accidents, mania, psychosis, cannabinoid hypermesis syndrome, neuropathy or spasticity.
The bill further details specific methodological standards of the clinical trials that would be required. It would, for example, mandate that researchers use "not fewer than seven unique plant cultivars" with specific ratios of THC and CBD. That last version of the bill only required three different marijuana strains.
The trials will involve "whole plant raw material and extracts." However, the measure no longer stipulates that "varying methods of cannabis delivery, including combustible and non-combustible inhalation and ingestion" would have to be used as would have been the case under the last version.
"VA needs to take its cues from the growing number of veterans who find critical relief through medicinal cannabis in treating the wounds of war," Tester said in a press release. "Our bipartisan bill ensures VA takes proactive steps to explore medicinal cannabis as a safe and effective alternative to opioids for veterans suffering from injuries both seen and unseen. This is a necessary step in taking care of the folks who fought and sacrificed on our behalf, and I'm glad to join Senator Sullivan in this effort."
Correa said the opioid crisis in the U.S. makes it "imperative to the health and safety of our veterans that we find alternative treatments for chronic pain and service-related injuries."
"Throughout my district, I consistently meet veterans who depend on cannabis to manage their pain," he said. "Numerous veterans attest to the treatment benefits of medical cannabis. It's time the VA did a formal study and began recognizing that cannabis can play a role in our veterans' healthcare."
Last year, the House Veterans' Affairs Committee approved the VA Medical Cannabis Research Act, as well as a separate proposal to allow VA doctors to issue medical cannabis recommendations to their patients in states where it's legal, but they did not advance to the floor.
"This year it will pass the House," Correa said. "The momentum, support, and dedication are there. We need to get this done for our veterans."
The panel's chairman, Rep. Mark Takano (D-CA), said "it is vital for VA to investigate if, when, and for whom, various forms and doses of cannabis may be effective."
"Rep. Correa's bill will ensure VA employs the scientific rigor of a clinical trial framework as it continues to research cannabis use for veterans," he said.
Meijer, for his part, said that "veterans across the country continue to suffer from chronic pain and PTSD as a result of their service, and too many are being lost to opioid overdose and suicide here at home."
"We owe it to our nation's veterans to pursue alternative treatment that could be safer and more effective," he said. "There remains a need for increased research and trials on cannabis as an alternative treatment, and this bill will help ensure that the VA moves forward with these studies expeditiously."
The Senate under GOP control did not move any standalone marijuana bills in the last session, but with Democrats now in charge of both chambers and the White House, there's renewed optimism that modest reforms like this latest measure stand a solid chance of becoming law.
Earlier this month, a bipartisan coalition of congressional lawmakers reintroduced bills that would federally legalize medical cannabis for military veterans.
That bill is being sponsored by Reps. Barbara Lee (D-CA) and Dave Joyce (R-OH), both co-chairs of the Congressional Cannabis Caucus, in the House, along with nine other original cosponsors. On the Senate side, Sen. Brian Schatz (D-HI) is leading the proposal, and he's joined by five other lawmakers, including Sen. Bernie Sanders (I-VT).
The Veterans Medical Marijuana Safe Harbor Act would temporarily allow veterans to legally possess and use cannabis under federal law, as recommended by doctors in accordance with state law. Physicians with VA would also be allowed for the first time to issue such recommendations. Further, it would require VA to study the therapeutic potential of marijuana for pain and reducing opioid misuse.
The House and Senate have both previously approved annual spending bills containing riders blocking VA from punishing doctors for writing medical marijuana recommendations, but no such legislation has yet been enacted into law.
Rep. Greg Steube (R-FL) in January introduced a proposal aimed at ensuring that military veterans aren't penalized for using medical cannabis in compliance with state law. It would also codify that VA doctors are allowed to discuss the risks and benefits of marijuana with their patients.
VA doctors are currently permitted to discuss cannabis with patients and document their usage in medical records, and those veteran patients are already shielded by agency policy from losing their benefits for marijuana use—but the bill would enshrine those policies into federal statute so they could not be administratively changed in the future.
Meanwhile, congressional leaders are working to end federal marijuana prohibition altogether.
Senate Majority Leader Chuck Schumer (D-NY), Senate Finance Committee Chairman Ron Wyden (D-OR) and Sen. Cory Booker (D-NJ) are in the process of crafting a comprehensive legalization bill, and Schumer said it would be placed on the floor "soon."
On the House side, Judiciary Chairman Jerrold Nadler (D-NY) said recently that he plans to reintroduced his legalization bill, the Marijuana Opportunity, Reinvestment and Expungement (MORE) Act, which cleared the chamber last year but did not advance in the Senate under GOP control.
Read the text of the newly reintroduced VA Medical Cannabis Research Act below: 
VA Medicinal Cannabis Resea… by Marijuana Moment
Texas House Votes To Decriminalize Marijuana And Expand Medical Cannabis System
Photo courtesy of Mike Latimer.