The First Vote To Decriminalize Psychedelic Mushrooms Is Happening Right Now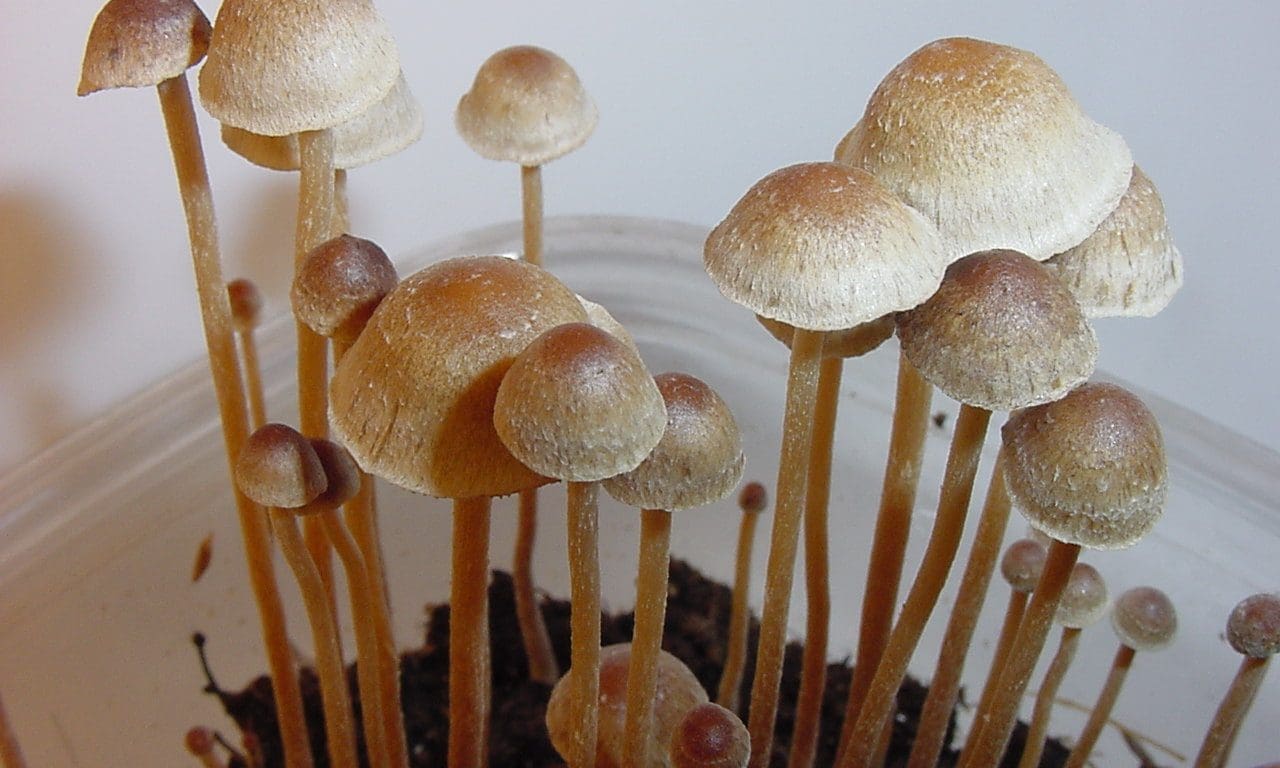 A first-of-its-kind vote is underway in Denver, where mail ballots containing an initiative to decriminalize psilocybin were sent out on Monday. The citywide election—just three weeks away, on May 7—could make the Mile High City the first in the nation to reform laws around psychedelic mushrooms.
The fate of the measure isn't certain, but Kevin Matthews, campaign director of Decriminalize Denver, said he remains "very optimistic."
"We have huge momentum right now," he told Marijuana Moment in a phone interview. "It feels great. We're out on the streets, knocking doors, dropping off literature, talking to candidates for city council and mayor, talking to Denver voters."
The momentum Matthews described doesn't seem confined to Denver, either. Activists in Oregon and Oakland are also organizing to change psilocybin laws, and even 2020 Democratic presidential candidates like former Colorado Gov. John Hickenlooper (D) and Washington state Gov. Jay Inslee (D) are starting to talk about broader drug decriminalization.
"Thank goodness they're recognizing the need for a new conversation around our nation's drug policies," Matthews said. "If we can be a catalyst for that change then I welcome it."
Earlier polling shows that psilocybin decriminalization is more popular than the status quo of criminalization, at least in Denver. A small survey of 172 city voters that was shared with Marijuana Moment by advocate and former Denver mayoral candidate Kayvan Khalatbari shows that 45 percent agreed or strongly agreed that psilocybin should be decriminalized, while 35 percent said they were opposed to the policy.
But that survey was conducted last summer, well before Decriminalize Denver's educational outreach efforts went into full gear. Matthews credited his team of volunteers for spreading the word and addressing misconceptions like the idea that psychedelic mushrooms could be purchased at stores if the initiative passes.
In reality, the measure would make possession, propagation and consumption of psilocybin for adults 21 and older the "city's lowest law enforcement priority." The city government would also be barred from using funds to impose criminal penalties against adults for low-level psilocybin offenses.
Decriminalize Denver has at least one major advantage heading into May 7: the city's official voter guide doesn't include a "con" section for the initiative, nor does the campaign have any organized opposition.
"No arguments against this initiative were submitted," the city's interactive sample ballot website states.
"Why are we putting individuals in prison and taking away their children for using something that is physically safe, non-addictive, and has such tremendous medical benefit?" the arguments-in-favor section reads. "Psilocybin mushrooms are safer than cannabis and alcohol. Not only are they non-addictive, but they also treat depression, addiction, and end-of-life anxiety."
"One arrest for psilocybin is too many – with over 70 non-violent arrests per year in the Denver Metro Area, and a $10,000 taxpayer burden per arrest, we can do better."
The voter registration deadline to participate in the upcoming election is April 22. Absentee ballots must be requested by April 30.
"For me, it's win or learn. I fully intend to continue this work," Matthews said. "I'll sleep in on May 8, but there's still a lot of work to do whether or not we succeed. Because we've already succeeded. We made the ballot, Denver gets to vote on this."
Activists Plan Initiative To Decriminalize Psychedelic Drugs In Oakland
Photo courtesy of Wikimedia/Workman.