Congressional Democrats Hold First-Ever Marijuana Reform Panel At Policy Retreat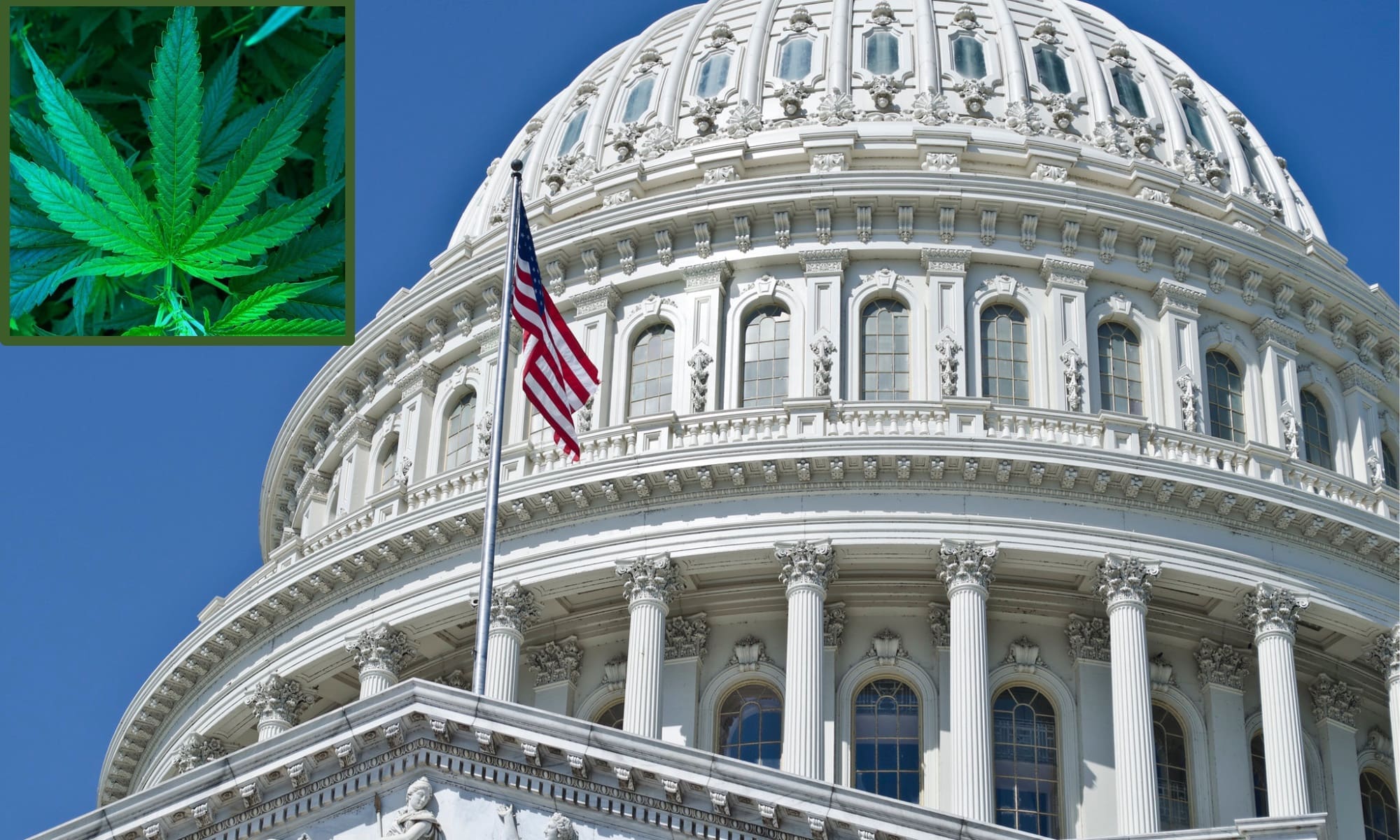 For the first time, congressional Democrats held a policy retreat that featured a panel dedicated entirely to marijuana reform and the need to repair the harms of the war on drugs.
The panel at House Democrats' gathering took place last Thursday morning, with reform advocates sharing their perspective on cannabis legislation moving through Congress and discussing not just why legalization is important but emphasizing how a legal cannabis system should be implemented. That marijuana should be legalized seemed to be accepted as a foregone conclusion at the event, which attracted no opponents and contained no discussion of whether to end prohibition. Instead, conversations centered on how to shape the legal industry.
There was a strong emphasis on the racial injustices of prohibition at the event, which was moderated by Reps. Barbara Lee (D-CA) and Earl Blumenauer (D-OR).
Titled "From the War on Drugs to Restorative Justice: Ensuring Racial and Social Equity in the Cannabis Movement," the panel drew an enthusiastic crowd despite the 7:45 AM start time. Lawmakers and staffers watched speakers discuss issues such as diversity in the legal cannabis industry, the long-term consequences of criminalization and barriers to accessing medical marijuana.
Lawmakers who attended the cannabis panel include Reps. Hakeem Jeffries (D-NY), Alcee Hastings (D-FL), Ed Perlmutter (D-CO), Joe Neguse (D-CO), Deb Haaland (D-NM) and Frank Pallone (D-NJ).
The panel is "another indication of how seriously that Dems are taking the issue around marijuana reform and their centering of marijuana reform having to be a conversation that's broader than just descheduling," Queen Adesuyi, policy coordinator at the Drug Policy Alliance and one of the event's speakers, told Marijuana Moment. "It's a conversation about criminal justice reform, civil rights."
House leadership is involved in approving these conference panels, Adesuyi said, so the marijuana-specific event reflects the Democratic majority's willingness to advance cannabis legislation in the 116th Congress. Conversations focused on passing bills that were "comprehensive," going beyond simply removing marijuana from the Controlled Substance Act but also ensuring that the market that emerges is equitable.
"The major topics/overarching themes of the discussion will be (1) stopping the hyper-criminalization of communities, (2) assessing the harm done by the failed war on drugs, (3) building a responsible and equitable industry in its place, and (4) repairing the harm that has been done," a memo for the panel, obtained by Marijuana Moment, states.
Here are the "framing questions" the panel addressed, per the memo:
"What are some of the specific ways that marijuana prohibition and its enforcement has devastated people of color? What are some of the consequences of a marijuana arrest or conviction?
How have these policies impacted communities at large? What type of lasting consequences have we seen come from marijuana prohibition as a policy?
Will legalizing marijuana for adult use improve the situation? What considerations should lawmakers be making as they look to legalizing marijuana for adult use? (i.e.Clearing records, investing in communities, reuniting families)
Have the states who have moved on this issue been intentional about removing the prohibition framework? What are some examples of further steps that can be taken?
Many states have now created industry without being intentional about the structural inequities that persist post legalization such as access to capital, what type of burden should fall on the states to deliver on equity? And what type of challenges are being experienced by entrepreneurs as they seek to grow in this space?"
Various pieces of cannabis legislation were listed on the agenda, including the wide-ranging Marijuana Justice Act sponsored by Lee and the Strengthening the Tenth Amendment Through Entrusting States (STATES) Act from Blumenauer.
While the panel didn't specifically address the limited social equity provisions of the STATES Act, which Sen. Cory Booker (D-NJ) raised as his reason for declining to cosponsor the legislation this Congress, it did focus on the necessity of those provisions.
Passing marijuana reform should involve "restorative justice, implementing criminal justice and drug policy reforms, reinvesting in communities of color, and ensuring the inclusion of entrepreneurs of color in the fast-moving cannabis industry," the memo states.
"There was a great collegial spirit in the room, where people were really feeling energized by wanting to fight to end prohibition and end it in a way that is comprehensive," Adesuyi said. "It seems like Dems are at the point where they are more fully understanding the breadth of what it means to end marijuana prohibition."
Beside the marijuana panel, some Democratic members of Congress at the retreat also participated in a separate trivia game that had a cannabis section. Members were tested on their knowledge of different types of marijuana and smoking apparatuses, and Rep. Ruben Gallego (D-AZ) won in the end by correctly answering a question about gravity bongs.
Marijuana Moment Patreon supporters can read the memo for the Democrats' cannabis panel below:
Congressional Democrats Compete In Marijuana-Themed Trivia Game
Image element courtesy of Tim Evanson.