Activists Plan Initiative To Decriminalize Psychedelic Drugs In Oakland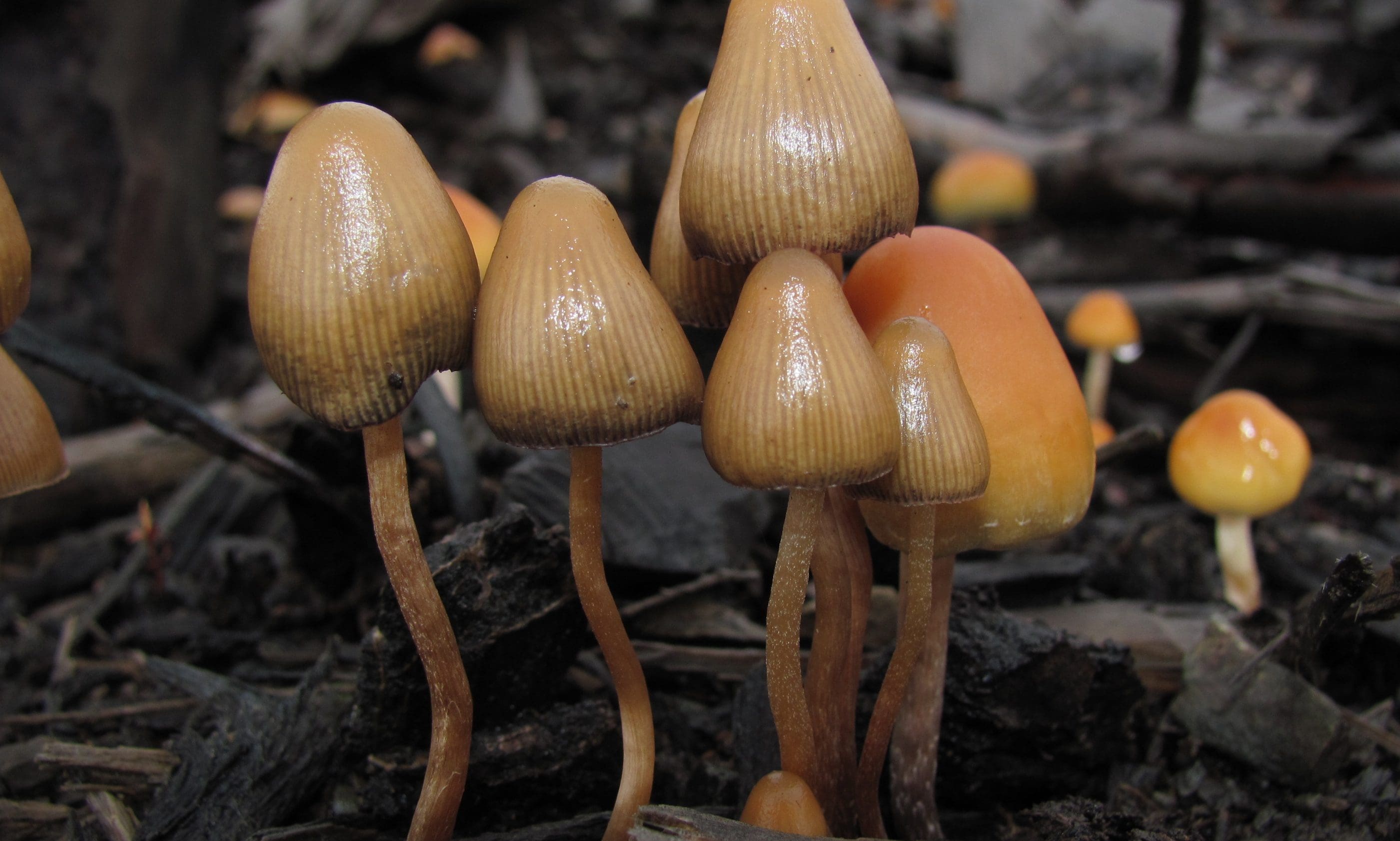 Another major U.S. city could see an initiative to decriminalize psychedelics on the ballot, as activists prepare to launch a campaign to broadly overhaul drug laws in Oakland, California.
According to an Meetup post, a coalition of advocacy groups is hosting a series of educational rallies over the next few months designed build support for a proposed initiative to decriminalize not only psilocybin mushrooms but all "entheogenic plants, fungi and natural sources."
Examples of substances that'd fall under that category include "mushrooms, cacti, iboga containing plants and/or extracted combinations of plants similar to ayahuasca," the announcement says, though they'd be limited to substances that contain "indole amines, tryptamines and phenethylamines."
"With your help we can make this happen, but we need everybody's support. Join the movement to restore our relationship to nature and advocate for our inalienable right to cognitive liberty and the freedom to explore our own consciousness."
"Wouldn't it be nice to have the freedom to work with these ancient sacred medicines that offer direct knowledge without the fear of persecution?" the Meetup post asks. "Wouldn't it be nice to address the set and setting elephant in the room – to reduce the immediate fear of persecution involved while engaging our right to access natural healing and insight – by decriminalizing entheogenic plants and fungi?"
Details about the proposed initiative are so far scarce, and a representative from Decriminalize Nature told Marijuana Moment that the group hoped to share more information in coming weeks but that leaders are currently busy organizing for the educational events.
"We would love to chat following March 22 to share a little more about our initiative and vision," the representative said, referring to the date of the first in a series of four scheduled meetings.
Join us this Friday for an educational event to Decriminalize Nature in Oakland! Early bird tickets end today. Don't miss out on this growing movement and excellent line-up of speakers! https://t.co/Nvv1Da4v2L #ayahuasca #iboga #psilocybe #dmt #sacredplants #entheogen pic.twitter.com/ULPLpG0Cix

— Decriminalize Nature (@DecrimNature) March 17, 2019
The Meetup post says that the measure is inspired by ongoing efforts to decriminalize and legalize psilocybin for medical purposes in Denver and Oregon, respectively.
In Denver, activists successfully gathered enough signatures to qualify for the May 7 ballot. Their initiative would make possession, personal consumption and cultivation of psilocybin "the city's lowest law-enforcement priority" for adults 21 and older. It would also prohibit the city government from using funds to impose criminal penalties against adults for low-level psilocybin offenses.
Organizers in Oregon are working to collect enough signatures to qualify a measure for the state's 2020 ballot that would allow medical professionals to administer psilocybin for medical purposes and otherwise reduce penalties for the cultivating or possessing the substance.
Interest in expanding drug reform efforts beyond marijuana and changing laws around psychedelics seems to be growing. Besides the psilocybin ballot initiatives, a freshman Republican lawmaker in Iowa introduced a first-of-its-kind bill last month that would legalize psilocybin, MDMA and ibogaine for medical purposes.
Microdosing Psychedelics Improves Psychological Functioning, Study Finds
Photo courtesy of Wikimedia/Mushroom Observer.