The EPA Is Funding Research On Using Hemp As A Sustainable Alternative To Concrete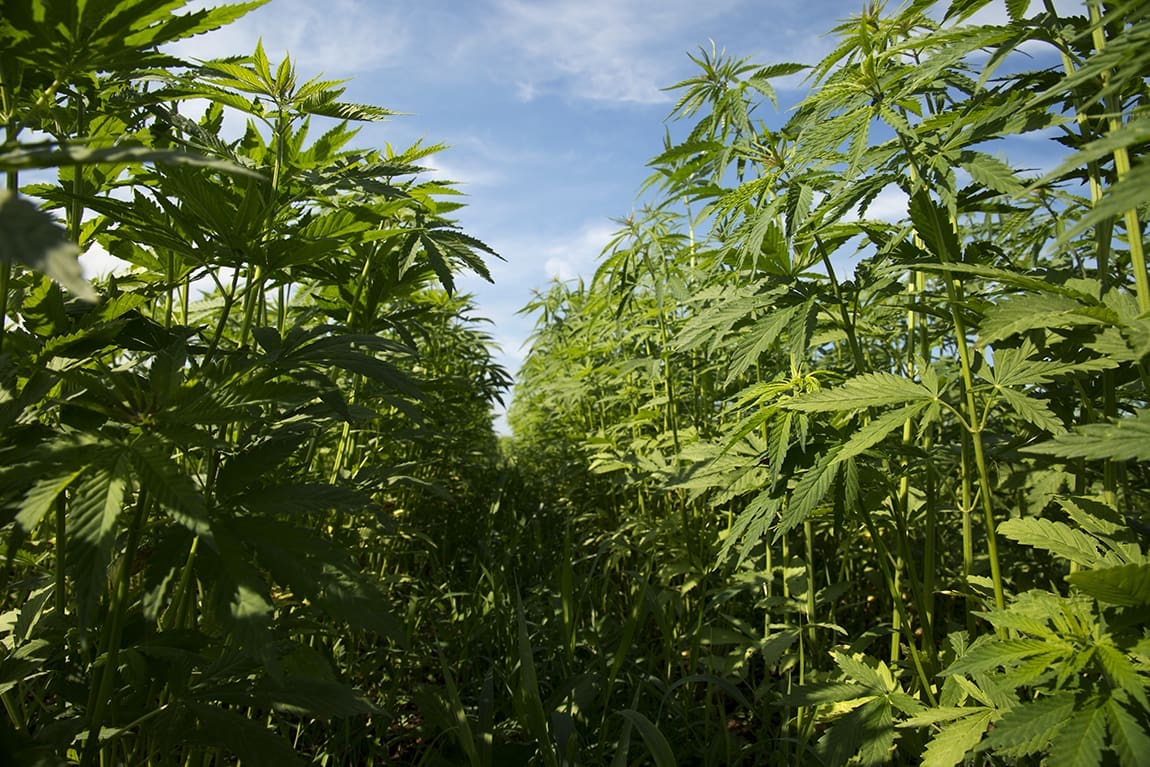 The Environmental Protection Agency (EPA) is funding a research project looking into the sustainable production of hempcrete, a hemp-based mixture that's better for the environment than traditional concrete.
According to a notice published on the EPA website, the agency awarded a roughly $12,000 grant to a student-led research team at the University of California, Riverside, to support a study on the use of hemp as an "industrially relevant renewable fiber for construction."
A 2nd #EPAp3 student team @UCRiverside will study hemp fiber properties and ultimately produce hempcrete as a lighter, stronger, and more environmentally friendly alternative to conventional fossil-based concrete. https://t.co/tmt8uLX66i #STEM

— US EPA Research (@EPAresearch) March 29, 2019
But while hempcrete is a natural alternative to fossil-based concrete, the most common method for pulping the crop to use its fibers is wasteful, according to a summary of the study. The so-called Kraft pulping process—which involves treating hemps stalks with hot water, sodium hydroxide and sodium sulfide to separate the fibers—produces seven tons of toxic waste for every ton of pulp extracted, it says.
With that in mind, the EPA grant will go toward the development of hempcrete using a more sustainable pulping process. Researchers will use co-solvent enhanced lignocellulosic fractionation technology "to allow for much cleaner and faster pulping of hemp fibers without the production of [toxic waste]."
"Our project goal is to produce hempcrete, as a lighter, stronger, and more environmentally friendly alternative to conventional fossil-based concrete."
Instead of a multi-step pulping procedure, the hemp fibers will be extracted by simply applying tetrahydrofuran, a renewable organic compound, and diluted sulfuric acid to the hemp stalks. The EPA said this mechanism "is comparable to that of the Kraft pulping process while also producing a useful fermentable sugar solution as a byproduct, thus allowing more of the original hemp to be used before waste treatment."
Once the hemp fibers are extracted, they can be added to cement as a "reinforcing agent" or used on their own for drywall or "structural reinforcements."
With the passage of the 2018 Farm Bill, which legalized industrial hemp at the federal level, farmers and manufacturers are exploring the crop's potential for a variety of industries, including construction. Hempcrete has even intrigued allies of President Donald Trump who reached out to a Kansas-based hemp business to learn how the crop could be used to build a proposed border wall.
Study Shows That Bees Like Hemp, And That's Great News For The Environment
Photo courtesy of Brendan Cleak.
Legalizing Medical Marijuana Makes People Have More Sex, Study Shows
Legalizing medical marijuana appears to encourage people to have more sex, according to a recent study.
"We find that [medical marijuana laws] cause an increase in sexual activity," researchers from the University of Connecticut and Georgia State University concluded.
That's not the only related effect, however, as the study also determined that there's a decrease in the use of contraceptives and an increase in the number of births following the enactment of medical cannabis policies.
To determine how such laws influence how often people have sex, the team of researchers analyzed a large data set that included "detailed questions about sexual activity and substance use" in young people between 1997 and 2011. The survey asked respondents explicitly about past-month marijuana use and sex frequency.
The analysis found a 4.3 percent increase in the "likelihood of having sex once or more in the past month" after a medical cannabis law was enacted and "an increase in sex beginning directly after the law change."
"The primary change in sexual behavior we observe is increased engagement in sexual activity."
Additionally, the effect of medical marijuana laws on births translates to a 2 percent increase, or 684 more births per quarter, "for all women of childbearing range."
"These results provide evidence that marijuana use has a considerable, unintended, and positive effect on birthrates," the authors wrote in the paper, which was published late last month in the Journal of Health Economics.
When it comes to contraceptives, the researchers highlight that the sensory effects of cannabis "may change attitudes toward sexual risks by making users less concerned about the consequences of intercourse, resulting in decreased contraceptive use."
Such behavioral changes could explain why birthrates increase when people have access to medical cannabis, despite what the study authors described as physiological effects associated with marijuana use that could decrease fertility.
"Our findings on births suggest that behavioral factors can counteract the physiological changes from marijuana use that tend to decrease fertility," they wrote.
"We find that passage of [medical marijuana laws] result in both increased engagement in sexual activity and decreases in contraceptive use conditional on being sexually active," the study concludes. "Jointly, both mechanisms suggest that behavioral responses may be due to increased attention to the immediate hedonic effects of sexual contact, increased willingness to engage in sex, as well as delayed discounting and ignoring the future costs associated with sex."
While this study aims to describe behavioral changes in sexual activity after a medical marijuana law is in place, recent research also points to cannabis's ability to intensify sexual pleasure and increase sex drive for both men and women.
Marijuana Use Before Sex Leads To More Satisfying Orgasms, Study Finds
Photo courtesy of Aphiwat chuangchoem.
People Visiting Safe Injection Sites Are Less Likely To Die Compared To Other Drug Consumers, Study Finds
As a growing number of Democratic presidential contenders are voicing support for harm reduction programs such as supervised injection facilities (SIFs), a recent study shows that these candidates are on the right track if they're really interested in helping save the lives of people who use currently illegal drugs.
Researchers in British Columbia, Canada, found that people "who reported using supervised injection facilities on an at least weekly basis had a reduced risk of dying compared to those who reported less than weekly or no use of this health service."
Previous studies have shown that safe injection sites help reduce overdose deaths. However, there are only approximately 140 legally operating sites in the world, including in Canada, Australia and Europe. To date, no SIFs have legal approval to operate in the U.S., though some cities are exploring allowing such facilities to open.
To understand whether SIFs affect overall mortality, researchers used data from two prospective cohort studies of people who inject drugs (PWID) in Vancouver, Canada. Every six months between December 2006 and June 2017, participants responded to a questionnaire asking about sociodemographic information, drug use, use of health interventions such as SIFs and more. They were also asked to provide blood samples for medical testing or monitoring.
Ultimately, the total sample included 811 participants. More than half (432) reported frequent (that is, at least weekly) SIF use at baseline. Over the span of the study period, 112 participants died, corresponding to a crude mortality rate of 22.7 deaths per 1,000 person-years. The leading causes of deaths were non-accidental (which included neoplasms and circulatory disease), ill-defined or unknown, overdose and HIV-related.
After adjusting for several factors, including age, sex, HIV seropositivity, public injection and more, researchers found that "frequent SIF use remained significantly associated with decreased risk of all-cause mortality."
"Existing modeling and simulation studies indicate that SIFs avert numerous overdose deaths per year," the study, which was published in the journal PLOS Medicine in late November, states. "Moreover, past research relying on aggregate data has demonstrated the role of SIFs in reducing local population-based rates of fatal overdose. However, we believe that ours is the first study to identify an individual-level association between frequent SIF use and decreased risk of all-cause mortality among a community-recruited cohort of PWID."
Although researchers did not investigate why there was an association between frequent SIF use and a lower risk of all-cause mortality, they do offer some potential explanations based on existing literature. Studies have shown that supervised consumptions sites are associated with safer syringe use, including a decline in sharing, reusing, outdoor injecting and hurried injecting. Additionally, these facilities are equipped to handle medical emergencies, such as overdose, and are staffed with people trained in addiction treatment.
"Together with the findings of previous research," the authors write, "our findings underscore the need for continued efforts to enhance access to SIFs as a strategy to reduce mortality among PWID. In particular, given that SIFs have limited geographic coverage and that PWID have been found to often encounter long wait times in accessing SIF services in this setting, the broader expansion of SIFs may serve to improve service accessibility and thereby reduce the potential for mortality and other harms among this population."
At a time when evidence-based interventions are urgently needed to address the disproportionately high burden of preventable deaths and suffering experienced by people who use drugs, efforts to scale up access to supervised injection facilities should be a public health priority.

— Mary Clare Kennedy, PhD (@MCKennedy_) November 27, 2019
Lead author Mary Clare Kennedy summarized her study results online, tweeting in part: "Our findings add to the large body of scientific evidence demonstrating the critical role of supervised injection facilities in saving lives, reducing harm & promoting health among people who inject drugs."
"At a time when evidence-based interventions are urgently needed to address the disproportionately high burden of preventable deaths and suffering experienced by people who use drugs, efforts to scale up access to supervised injection facilities should be a public health priority."
On the presidential campaign trail, entrepreneur Andrew Yang, South Bend, Indiana Mayor Pete Buttigieg, former Housing and Urban Development Secretary Julián Castro, Sen. Elizabeth Warren (D-MA) and Sen. Bernie Sanders (I-VT) have all voiced support for safe consumption sites.
Civil Rights Groups Push To End Criminalization Of Marijuana And Other Drugs
Photo by Jair Lázaro on Unsplash 
Scientists Uncover 'Strong Relationship' Between Psychedelic Use And Connection With Nature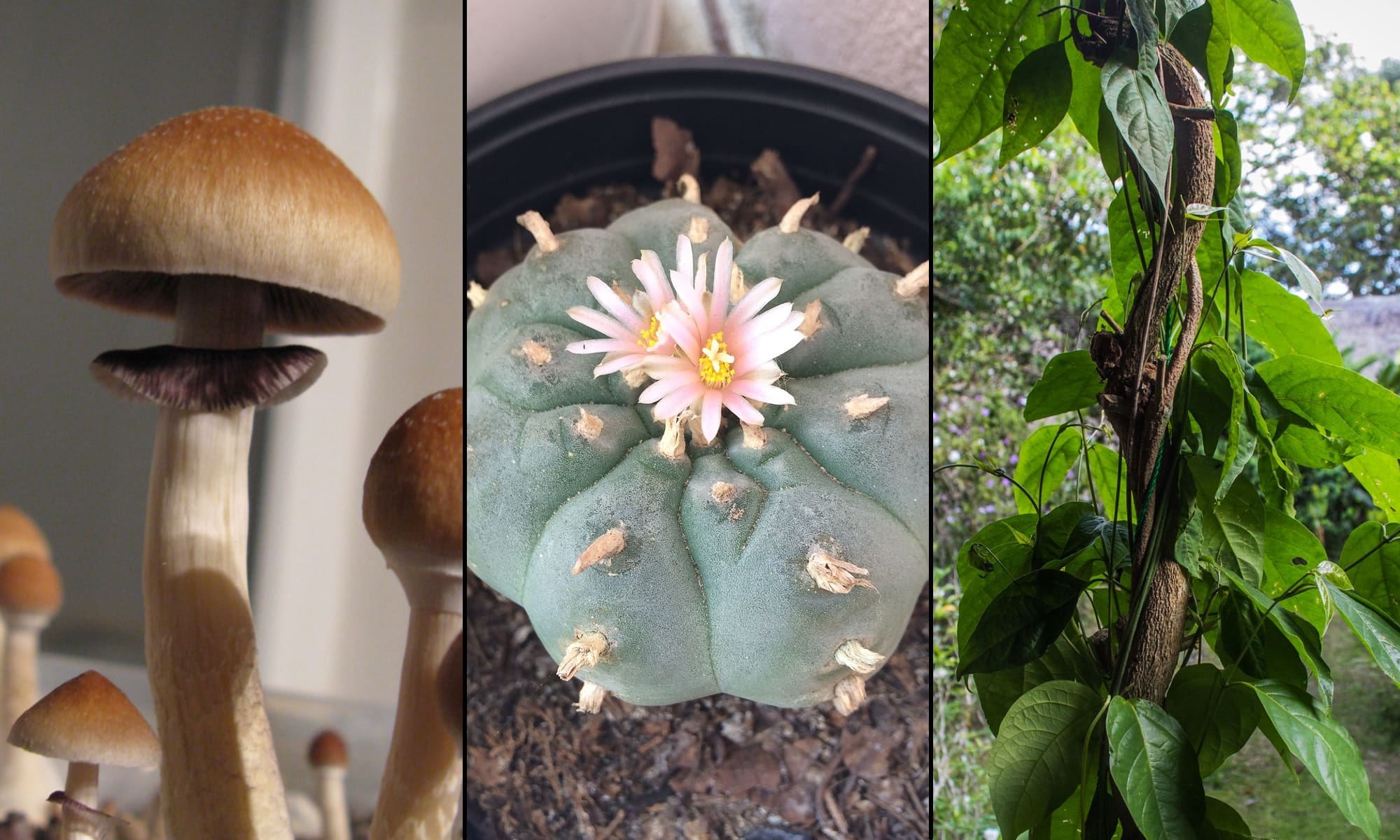 People who claim a stronger bond with nature following a psychedelic experience aren't just blowing smoke, according to new research.
"We found a strong relationship between the amount of lifetime use of psychedelics and nature relatedness, as well as increases in nature relatedness from before to after psychedelic use," researchers concluded in a study published last month in the International Journal of Environmental Research and Public Health.
To measure how psychedelics influence perspectives on nature, 654 people planning to take substances such as psilocybin mushrooms, LSD, ayahuasca, DMT, mescaline and ibogaine were invited by Imperial College London's Centre for Psychedelic Research to take part in the online study. Participants were then sent email reminders "at multiple time-points before and after the indicated date of the experience."
Using statistical analysis, the researchers found that "nature relatedness was significantly increased with two weeks, four weeks and two years after the psychedelic experience" and that participants' experience boosted feelings of "well-being" when their attitudes toward nature increased.
In other words, psychedelic-induced appreciation for the natural world seems to correspond with psychological health.
"A significant positive association was observed between changes in nature relatedness and changes in psychological well-being," the authors wrote.
"The here presented evidence…bears relevance for psychedelic treatment models in mental health and, in the face of the current ecological crisis, planetary health."
Surprisingly, associations with nature were "not only sustained, but rather elevated even further after two years" following the experience. According to the authors, the participants could be experiencing a "positive-feedback-like effect," where psychedelic use "led individuals to subsequently seek more exposure to nature," thus reinforcing connections with the natural world.
"These findings point to the potential of psychedelics to induce enduring positive changes in the way humans relate to their natural environments," the authors wrote.
The research team noted that the sample population's baseline connection with nature was "substantially higher than demographically similar populations," but that "may be explained by the psychedelic-experienced nature of the current sample—implying that prior psychedelic use had already caused an increase in nature relatedness."
"It is an increasingly well-established principle that the quality of an individual's acute experience under a psychedelic is predictive of subsequent long-term psychological outcomes—such as improvements in mental health."
According to the researchers, this study is "the first empirical evidence for a causative role of psychedelic use in the enhancement of nature relatedness in a large sample of healthy participants."
"By meaningfully connecting with nature during a psychedelic experience (especially so if the experience is within the context of pleasing natural surroundings), otherwise healthy individuals may be enticed to spend more time in nature in the future, thereby adopting healthier, more nature-related lifestyles," the study concluded.
The research results come amid a growing nationwide movement to decriminalize psychedelics across the U.S. following successful campaigns last year to reform laws criminalizing psilocybin in Denver, and those covering a broader array of psychedelics in Oakland.
Decriminalize Nature, the aptly named group that led the Oakland campaign, is now spearheading similar efforts that have extended to nearly 100 other cities. Localities considering decriminalizing psychedelics next include Chicago, Berkeley and Dallas.
A separate group is working to qualify a statewide measure for Oregon's 2020 ballot that would legalize psilocybin for therapeutic use. Additionally, activists in Portland also began collecting signatures last month for a local measure that would decriminalize a wide range of psychedelics such as mescaline and ayahuasca.
Meanwhile, California activists are aiming to place an initiative on the state's ballot to legalize psilocybin for adult use.
The psychedelics movement is also reaching the presidential campaign, with Democratic contender Andrew Yang saying last month that he wants to make psilocybin mushrooms "more freely available," especially for military veterans.
Andrew Yang Says Legalizing 'Certain Drugs' Can Hurt Cartels
Photo elements courtesy of carlosemmaskype and Apollo.