Study Shows That Bees Like Hemp, And That's Great News For The Environment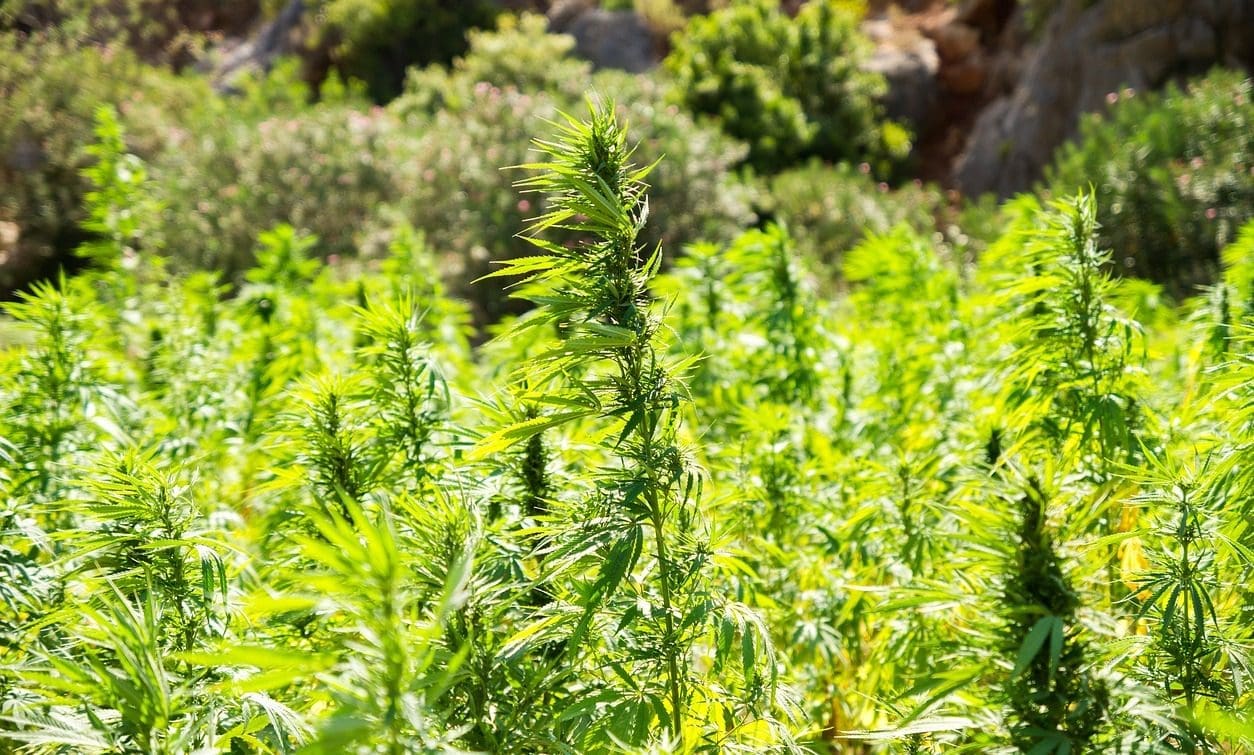 Farmers (and Sen. Mitch McConnell) aren't the only ones who are excited about hemp. According to a recent study, the crop also attracts a variety of bees—and that can help inform ecologically sustainable agriculture practices.
For the study, published this month in the journal Biomass and Bioenergy, researchers at Colorado State University set up 10 traps at industrial hemp fields in northern Colorado and collected bees over the course of five days during peak flowering season.
There are few other crops that pollinate in the region during the same timeframe, so the team wanted to know whether the non-psychoactive cannabis cousin of marijuana represented "a potentially valuable source of pollen for foraging bees," which play a critical role in maintaining "sustainable productivity in natural and agricultural ecosystems."
When the researchers looked at their collection, they found almost 2,000 bees from 23 different bee genera. Most of those (38 percent) were classic honeybees, but there were also specialized genera such as Melissodes bimaculata and Peponapis pruinosa that turned up in surprisingly "high proportions."
The sample also indicated that hemp flowers are uniquely attractive to bees because previous reports looking at bee abundance and diversity for crops like genetically modified canola flowers didn't produce the same volume or variety.
"Industrial hemp can play an important role in providing sustained nutritional options for bees during the cropping season."
The study could prove helpful as ecologists attempt to address declining bee populations. The insects "continue to face debilitating challenges due to a number of different stressors," the researchers wrote, but chief among them is the overall health of their respective habitats.
Finding a suitable pollinating crop to improve their habitats is, therefore, critical to the lives of bees and the ecosystems they occupy. Hemp "can thus be an ecologically valuable crop whose flowers are attractive to managed honey bees and a wide range of wild bees," the researchers concluded.
"In addition, access to crucial phytochemicals through pollen and nectar from diverse plant sources is important for improved survival and pathogen tolerance in honey bees," the team wrote. "Further studies analyzing the nutritive value of hemp pollen, would provide strong evidence in support of the ecological benefits."
But the study also includes a warning: as hemp cultivation expands, which experts expect it will significantly since it has recently been federally legalized, there will be an increased risk of insect pests infecting the crop. And so the researchers said they "strongly urge that the information generated in this study on the diversity and abundance of bees on hemp be used to develop an integrated pest management plan designed to protect pollinators while controlling pests."
Photo courtesy of Pixabay.