Texas Judge Upholds Delta-8 THC Ban In Initial Ruling, But The Fight Isn't Over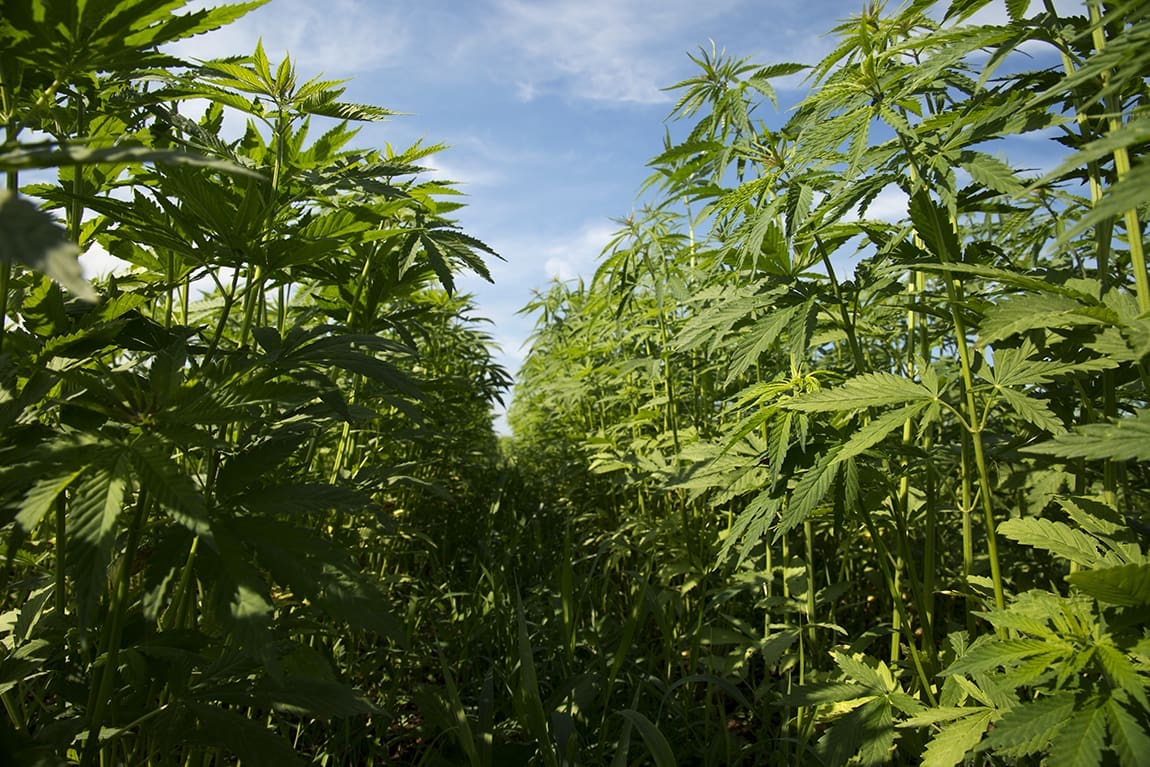 A Texas judge has ruled that the state's ban on hemp products containing more than 0.3 percent delta-8 THC can remain in effect as a legal challenge moves through the process.
The cannabis company Hometown Hero filed a suit against the Texas Department of State Health Services (DSHS) last week, arguing that it improperly revised its hemp policy this month to specifically prohibit products with more than trace amounts of forms of THC other than delta-9, the most commonly known psychoactive compound in cannabis.
In a ruling dated Friday and announced on Monday, the court decided against the plaintiffs' request to have a temporary restraining order imposed on the state. Subsequently, the hemp business said it will halt sales of certain products as it prepares for a November 5 hearing on a more consequential temporary injunction against the state.
These are just the first steps in yet another legal battle over hemp in the state following the plant's legalization.
Delta-8 THC has surged in popularity, particularly in states with more restrictive marijuana laws. It produces intoxicating effects similar to delta-9 THC, but it can be synthetically produced by converting CBD derived from hemp. The novelty of delta-8 products has left legal loopholes, which is likely why DSHS moved to broadly prohibit products with more than 0.3 percent of any type of THC.
DSHS appears to have responded to this increased market demand and questions from hemp businesses by updating its policy with the broader interpretation of THC. Here's what the department's site now says:
"Texas Health and Safety Code Chapter 443 (HSC 443), established by House Bill 1325 (86th Legislature), allows Consumable Hemp Products in Texas that do not exceed 0.3% Delta-9 tetrahydrocannabinol (THC). All other forms of THC, including Delta-8 in any concentration and Delta-9 exceeding 0.3%, are considered Schedule I controlled substances."
Hometown Hero had hoped to get a temporary restraining order against DSHS to prevent it from taking action against hemp businesses that sell delta-8 THC, but now it must wait to see what comes out of next month's follow-up hearing.
"The DSHS stance flips the hemp definition on its head," an attorney for the plaintiffs said in court on Friday, according to Texas Cannabis Collective.
The department, for its part, says it has not made any policy change and that delta-8 THC has been statutorily classified the same as delta-9 since hemp was legalized in 2019. A spokesperson said it simply "posted the clarification below on our website in response to recent requests from hemp growers who said that there was confusion in the industry about what was allowed in consumable hemp products."
Activists have criticized DSHS for making hemp policy decisions without affording the public a real chance to participate.
"We expect the Department of State Health Services to always operate with full transparency," Heather Fazio, director of Texans for Responsible Marijuana Policy, told Marijuana Moment. "It has been made abundantly clear that, by posting meeting notices in obscure locations, DSHS denied the public an opportunity to weigh in on proposed changes to the Controlled Substances Act."
At the federal level, delta-8 THC has also captured the attention of agencies like the Food and Drug Administration (FDA) and Centers for Disease Control and Prevention. Regulators at those departments recently issued warnings about products containing the cannabinoid, saying they've seen a significant uptick in reported adverse health effects.
FDA also announced a plan this month to us "novel" data sources like Reddit to gain a better understanding of public health issues surrounding use of delta-8 THC and other cannabinoids such as CBD.
Back in Texas, the hemp industry has become familiarized with the court system as businesses have navigated the new law.
In the same district court where this new delta-8 THC lawsuit has been filed, a judge ruled in August that Texas's ban on the production and sale of smokable hemp products is unconstitutional.
Judge Lora Livingston ruled in favor of plaintiffs—a group of hemp businesses who sued the DSHS over a ban on the manufacturing and selling of smokable cannabis products it imposed after the crop was legalized.
An appeals court had previously modified a prior injunction and determined that regulators couldn't enforce a ban on the sales component of the smokable hemp market. But following the August ruling, there's a permanent injunction that bars the state from prohibiting the full range of hemp activity.
Meanwhile, Texas activists are working to enact local reforms on marijuana.
Advocates in San Marcos, Texas recently launched a campaign to put marijuana decriminalization on the local ballot in 2022.
Just to the north of San Marcos, a separate campaign attempted to put cannabis decriminalization on Austin's ballot this November, but activists have since shifted their strategy toward putting the measure in front of voters on the May 2022 ballot. They will also target additional cities next November.
There is no statewide, citizen-led initiative process that would enable advocates to put an issue like decriminalization or legalization on the Texas ballot. But at the local level, there are limited cases where activists can leverage home rule laws that allow for policy changes.
A strong majority of Texans back even broader reform, according to recent polling. Sixty percent of voters in the state support making cannabis legal "for any use," signaling that local initiatives for more modest proposals like decriminalization will likely prevail where they qualify for local ballots.
This year's legislative session in Texas saw numerous drug policy proposals advance, with bills to expand the state's medical cannabis program and require a study into the therapeutic potential of certain psychedelics for military veterans having been enacted.
Advocates remain disappointed, however, that lawmakers were unable to pass more expansive cannabis bills—including a decriminalization proposal that cleared the House but saw no action in the Senate.
The House approved a cannabis decriminalization bill in 2019, but it did not advance in the Senate that session.
Top Federal Drug Agency Tells Congress About Marijuana Research Barriers Caused By Restrictive Scheduling
Photo courtesy of Brendan Cleak.