Texas Ban On Smokeable Hemp Manufacturing And Sales Is Unconstitutional, Judge Rules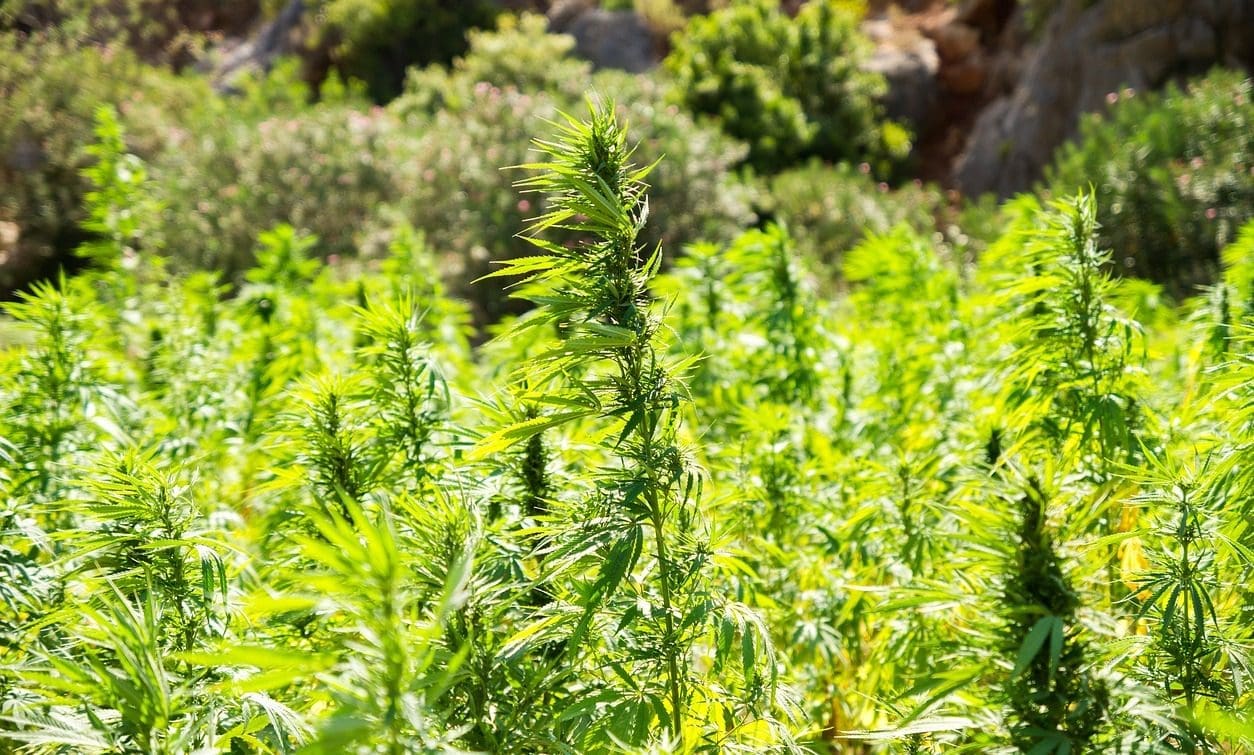 Texas's ban on the production and sale of smokeable hemp products is unconstitutional, a state district court declared on Monday.
In a major victory for the state's hemp industry, Judge Lora Livingston of the 261st District Court ruled in favor of plaintiffs—a group of hemp businesses who sued the Texas Department of State Health Services over a ban on the manufacturing and selling of smokable cannabis products it imposed after the crop was legalized in 2019.
Livingston said in a decision letter that judgment "is granted in favor of the Plaintiffs," without the need for further evidence or hearings. That means a series of Texas statutes prohibiting hemp manufacturing and sales will be fully invalidated after counsel submits final judgements for her to sign.
"We're pleased with the result. This law never made any sense, was an unjustifiable infringement of liberty when enacted and would have seriously hurt the Texas hemp industry from farmers to consumers if allowed to move forward," Matt Zorn, one of the lead attorneys on the case, told Marijuana Moment. "After a full trial, the court saw things our way and declared the statute unconstitutional under the Texas Constitution."
Earlier this month, an appeals court had modified a prior injunction and determined that regulators couldn't enforce a ban on the sales component of the smokeable hemp market. But now there's a permanent injunction that bars the state from prohibiting the full range of hemp activity.
"As Texas makes its way out of the prohibition era, there will be good and bad policy decisions. This ruling shows that bad policy can be overturned," Heather Fazio, director of Texans for Responsible Marijuana Policy, told Marijuana Moment. "We can thank these outstanding cannabis attorneys and industry leaders who were willing to stand up for free enterprise and accountable government."
Zorn said the plaintiffs based their case on a 2015 state Supreme Court ruling that maintained a law could be deemed unconstitutional if "the statute's effect as a whole is so unreasonably burdensome that it becomes oppressive in relation to the underlying governmental interest."
"Our position all along has been the manufacturing and processing ban didn't make any sense," Zorn said. However, he did say he expects the state to appeal once the judgment is finalized.
Zachary Maxwell, president of Texas Hemp Growers, said Monday's ruling "is a major win for Texas' hemp industry, and may set a new standard in similar cases across the country."
The attorneys in the case "fought hard, brought fact-based arguments to the courtroom, and proved the undeniable financial harm caused by this cavalier ban," he said in a press release.
Meanwhile, some activists are holding out hope that Texas lawmakers might pursue further reforms after a session that saw a number of drug policy developments. Marijuana activists in the state had called on the governor to put further expansions to the state's medical cannabis program on the agenda for special legislative sessions he's convened, for example, but that hasn't happened.
While Gov. Greg Abbott (R) signed legislation in June to moderately expand the medical marijuana law by adding qualifying conditions and slightly increasing the THC limit for marijuana products, Republicans Against Marijuana Prohibition (RAMP) and other advocates hoping to see further action.
Meanwhile, a newly established progressive group in the state called Ground Game Texas unveiled a campaign in June to put an initiative to decriminalize cannabis possession and ban no-knock warrants on this November's ballot in Austin.
A strong majority of Texans back even broader reform, according to recent polling. Sixty percent of voters in the state support making cannabis legal "for any use," signaling that local initiatives for more modest proposals like decriminalization will likely prevail where they qualify for local ballots.
With respect to the recently ended regular legislative session, advocates remain disappointed that they were unable to pass more expansive cannabis bills—including a decriminalization proposal that cleared the House but saw no action in the Senate.
Also this session, however, the governor allowed a bill to be enacted without his signature that will require the state to study the therapeutic potential of certain psychedelics for military veterans.
The House approved a cannabis decriminalization bill in 2019, but it did not advance in the Senate that session.
Read the new decision letter on the Texas smokable hemp ban below: 
Decision Letter Crown Distr… by Marijuana Moment
FDA Says Iowa's Medical Marijuana Law Doesn't Risk Federal Funds For Academic Institutions
Photo courtesy of Pixabay.