Mixed Arizona Marijuana Polls Raise Questions About Legalization Ballot Measure's Prospects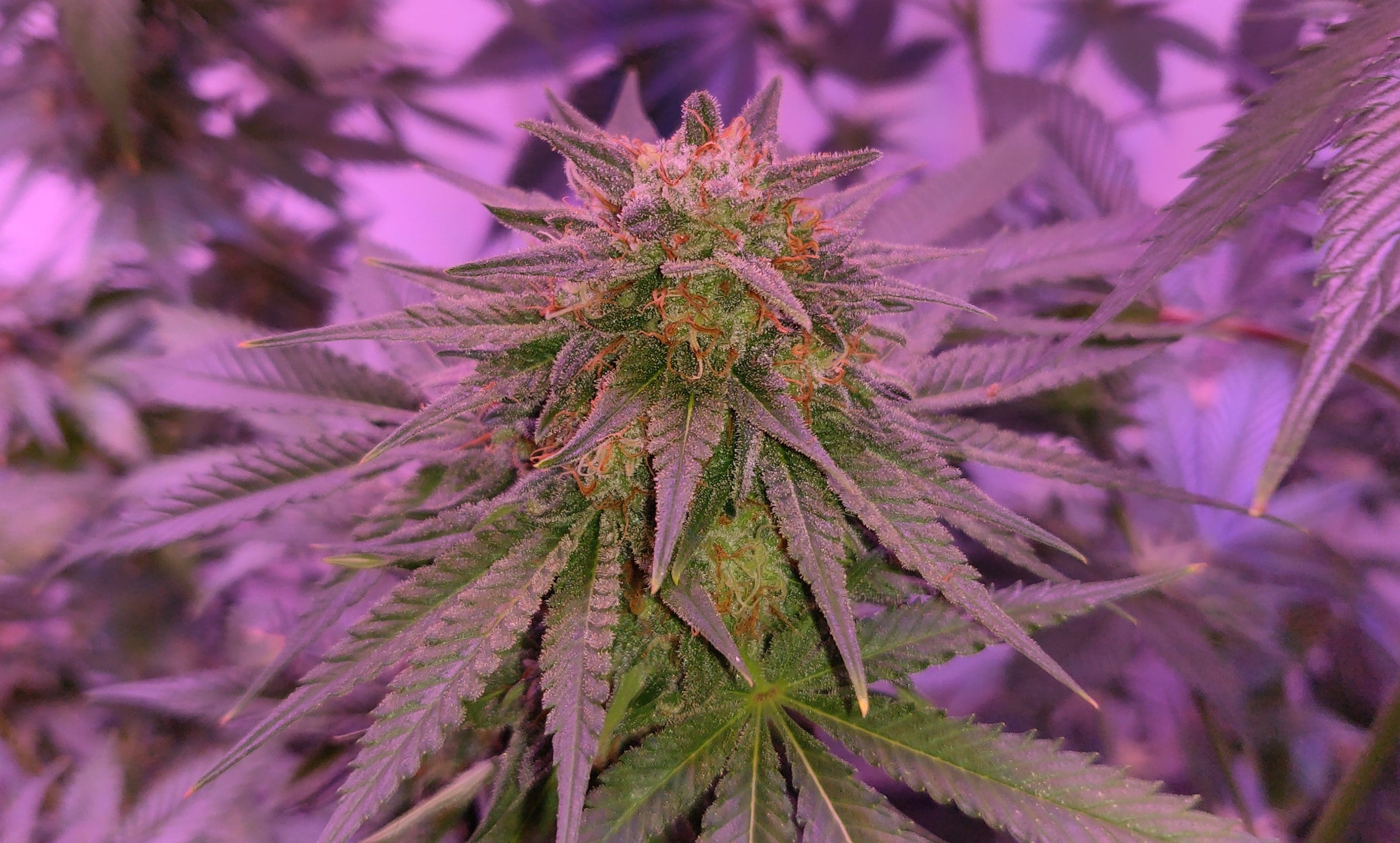 Reform advocates are anxious to see how a marijuana legalization initiative in Arizona will fare this November. But predicting the outcome is complicated by a new pair of dueling polls that show mixed results.
The campaign behind the legalization measure, Smart and Safe Arizona, shared an internal poll on Wednesday with Marijuana Moment that showed 57 percent of likely voters in support for the effort, with 38 percent in opposition.
The survey, which was conducted September 24-29, shows that 83 percent of supporters say they are certain to vote for the measure. Opposition was just as certain, however, by a margin of 82 percent to 12 percent.
Seventy-two percent of Democrats support the legal cannabis initiative, as do 70 percent of independents and 42 percent of Republicans.
But while those results are largely consistent with several surveys this year have shown varying degrees of majority support for adult-use legalization among Arizona voters, a separate poll released on Tuesday that's being touted by opponents indicates that the margin is slimmer than advocates would hope—with 46 percent of respondents saying they want the policy change and 45 percent saying they don't.
#AZPOP #POLL: Support for legalizing Marijuana in the State of Arizona

Yes: 46%
No: 45%
Unsure: 9%

n= 600 LVs, MOE +/- 4.0%, Survey Conducted 9/8- 9/10

Read our full analysis here: https://t.co/ofCA0ieH6g pic.twitter.com/8lGykiJo45

— OHPI (@OHPredictive) September 29, 2020
When the same firm, OH Predictive Insights (OHPI), conducted a poll asking the same basic question about legalizing cannabis in July, 62 percent of likely voters said they favor legalization. The month prior, about 65 percent said they back the legal cannabis ballot measure in a survey from a different pollster, HighGround.
The notable dip based on the new OHPI poll appears to be largely attributable to declining support among people over 55, those who live in rural areas, independents and Republicans.
"As election day nears, voters appear to be focusing on what's on the ballot. And while the campaign to oppose marijuana legalization is anemic compared to 2016, voters still have concerns about the effort," OHPI Chief Mike Noble said in a press release, referring to an earlier legalization initiative that Arizonans rejected four years ago after a campaign in which the opposition received significant funding, including from a pharmaceutical company.
#AZPOP #POLL: "As election day nears, voters appear to be focusing on what's on the ballot, and while the campaign to oppose marijuana legalization is anemic compared to 2016, voters still have concerns about the effort," says @MikePNoble

Poll here: https://t.co/ofCA0ieH6g pic.twitter.com/3lbTjLIpXd

— OHPI (@OHPredictive) September 29, 2020
But the reform campaign isn't deterred. Far from it, actually. In addition to sharing their internal poll, a spokesperson told Marijuana Moment that the memo for the separate survey showing dwindling support actually bolstered its contributions by another $250,000—in the early part of the day alone.
"We're giving this poll as much credence as we should—none. It's absurd to think that while Arizona is on pace to sell a record amount of cannabis ($1.25B) to a record number of cardholders, popularity is waning," Smart and Safe Arizona Campaign Manager Stacy Pearson told Marijuana Moment, referring to purchases in the state's existing medical cannabis system. "Cash register receipts and internal polling do not align with OH's prediction."
"That said, their polling memo has certainly helped our cause. We have generated more than $250,000 in contributions today, and it's not even noon," she said on Tuesday morning.
In the campaign's internal poll, 65 percent of those surveyed believe the measure, Prop. 207, would have a positive effect on the state's economy, compared to 26 percent who said it would have a negative effect.
The OHPI poll involved interviews with 600 likely Arizona voters from September 8-10. The internal campaign poll involved 800 respondents.
Colton Grace, communications associate for the prohibitionist group Smart Approaches To Marijuana, told Marijuana Moment after viewing only the OHPI poll that it's "great to see that the support for marijuana legalization—which is never as popular as the industry claims it is in the first place—is dropping rapidly ahead of the vote in Arizona."
"This effort is no different than that of 2016 in that it is nothing more than a for-profit scheme that benefits a select group of investors while unleashing serious harms on the majority of the state," he argued.
Another survey released this month from a separate firm showed that a slim majority of voters (51 percent) support the ballot measure.
Under the legalization initiative, adults could possess up to an ounce of marijuana at a time and cultivate up to six plants for personal use.
The measure also contains several restorative justice provisions such as allowing individuals with prior marijuana convictions to petition the courts for expungements and establishing a social equity ownership program
Cannabis sales would be taxed at 16 percent. Tax revenue would cover implementation costs and then would be divided among funds for community colleges, infrastructure, a justice reinvestment and public services such as police and firefighters.
The Department of Health Services would be responsible for regulating the program and issuing cannabis business licenses. It would also be tasked with deciding on whether to expand the program to allow for delivery services.
Read the full internal poll from the Arizona marijuana legalization campaign below:
Arizona Marijuana Poll by Marijuana Moment on Scribd
Montana Marijuana Legalization Initiative Endorsed By Environmental Conservation Groups
Photo courtesy of Mike Latimer.