Stop Passing That Joint, Top Marijuana Reform Group Says Amid Coronavirus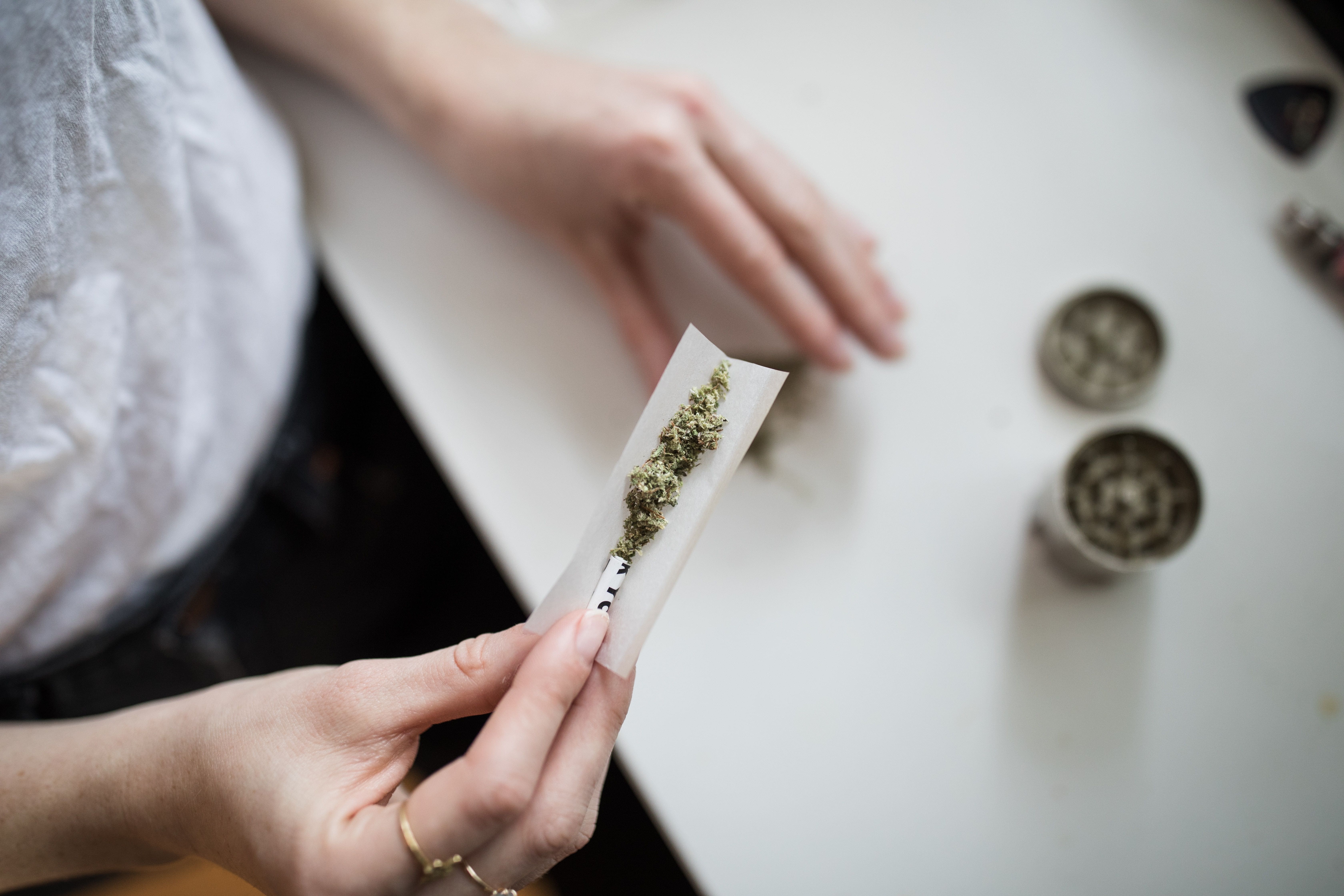 As the new coronavirus continues to spread through the U.S., one of the country's leading advocacy groups for marijuana legalization is warning consumers to stop passing joints and to beware of online misinformation, including "any claims cannabis or CBD can help cure or protect against this virus."
"As long as cultures have consumed cannabis, the practice of sharing a joint among friends has been a common social practice," NORML Executive Director Erik Altieri wrote in a message posted Monday to the group's blog. "But given what we know about COVID-19 and its transmission, it would be mindful during this time to halt this behavior."
Stay safe out there, friends. pic.twitter.com/5V0VMjIybZ

— NORML (@NORML) March 18, 2020
The coronavirus that causes COVID-19 is transmitted through person-to-person contact and particles that remain in the air when an infected person coughs or sneezes, according to the U.S. Centers for Disease Control and Prevention (CDC). That makes it risky to pass joints, glassware, vape pens or other devices used to consume marijuana—or even to be too close to someone who coughs after smoking or vaping.
"We all know a large part of what binds us together as cannabis consumers is community and sharing," Altieri wrote in the NORML post. "However, while we are living through the current pandemic we should all be more mindful of our day-to-day consumption practices, and how the choices we make impact not only ourselves, but also those we care about."
For cleaning, NORML said on Twitter that isopropyl alcohol of at least 90 percent strength "is an effective and affordable way to clear any germs or pathogens off your pieces."
NORML is also advising patients and consumers that they may want to limit smoking and vaping, as COVID-19 can cause severe, sometimes fatal, respiratory distress.
And amid unfounded claims that cannabinoids such as CBD can treat or cure coronavirus infections, NORML warned consumers to beware of such information as well as "potential scammers promoting similar claims."
The organization also advised patients and consumers to be careful where their marijuana comes from:
"Cannabis from the unregulated market may potentially possess molds, pesticides, or other unwanted adulterants that could hamper one's immune system. Whenever possible, try to obtain a lab-tested, regulated product – though we fully understand that most people in our country still live in a state that enforces prohibition and this is not a realistic option. This advice is especially pertinent for portable vaping devices, as unregulated products have been known to contain vitamin E and other dangerous additives that can harm the lungs."
For now, most medical and adult-use marijuana jurisdictions in the U.S. have allowed licensed stores to remain open. Many have declared legal cannabis retailers "essential" businesses, noting the need among some patients for a consistent supply of medicine and the public health risks of sending consumers flocking to the unregulated market. Some, including Michigan, have allowed stores to begin offering curbside pickups in order to encourage social distancing.
In a follow-up statement released on Wednesday, NORML's Altieri said the group "commends the decision of various state governments and local jurisdictions during this pandemic to designate medical cannabis facilities as 'essential' to the community. This designation permits them to continue to provide important services to patients who rely on them."
"There are several million state-licensed medical cannabis patients in America. Because many of these patients are among our more vulnerable populations, it is essential that they maintain uninterrupted, regulated access to lab-tested products during this time," he said. "Policymakers must not push these patients to the illicit marketplace because unregulated products may contain contaminants, adulterants, molds, pesticides, or other components that could potentially endanger their health."
Americans for Safe Access, a nonprofit group that supports access to medical marijuana, sent an open letter on Tuesday to governors across the country, urging them to keep stores open for medical patients and to adopt policies aimed at limiting customer interactions.
Policies in some areas have turned on a dime. San Francisco announced the closure of all storefront cannabis retailers as part of a shelter-in-place announcement, but hours later the city reversed that decision. For now, the local Department of Public Health said on Tuesday that the shops can remain open.
Cannabis is an essential medicine for many San Francisco residents. Dispensaries can continue to operate as essential businesses during this time, while practicing social distancing and other public health recommendations.

— SFDPH (@SF_DPH) March 17, 2020
NORML on Wednesday also asked followers on Twitter to let the organization know if they were "arrested / prosecuted for simple marijuana possession during the COVID crisis."
Anyone out there still being arrested / prosecuted for simple marijuana possession during the COVID crisis? Let us know.

— NORML (@NORML) March 18, 2020
Meanwhile, coronavirus concerns and quarantines have forced drug policy reform activists to find new ways of organizing ballot campaigns that require in-person signature gathering. An effort to amend California cannabis law and a separate push to decriminalize some psychedelic drugs in Washington, D.C., have both asked officials within the past week to allow them to gather signatures online instead.
The public health response has also muddied New York's path to legalization, supported by many legislators and Gov. Andrew Cuomo (D). Last week, lawmakers introduced revised legislation in an attempt to legalize adult-use marijuana. But while the governor has insisted that the policies be enacted through the budget ahead of an April deadline, some are skeptical about that prospect as state officials prioritize a COVID-19 response.
Whether or not legalization happens in New York this year, Cuomo said Monday that talks with nearby states about the need to coordinate marijuana policies have helped enable a better regional response to the coronavirus pandemic.
"The best way is for me not only to have a uniform policy within the state of New York, but to the extent you can, cooperate with surrounding states so you all have a common set of practices," Cuomo said. "I don't want to close down bars in New York, but Connecticut leaves the bars open. Why? Because then many people will get in their car and they'll drive to Connecticut to go to a bar, which is the last thing we want."
Regional Marijuana Talks Are Helping Coronavirus Response, New York Governor Says
Rapper Who Owns Looted Marijuana Dispensary Says Justice Is More Important Than Business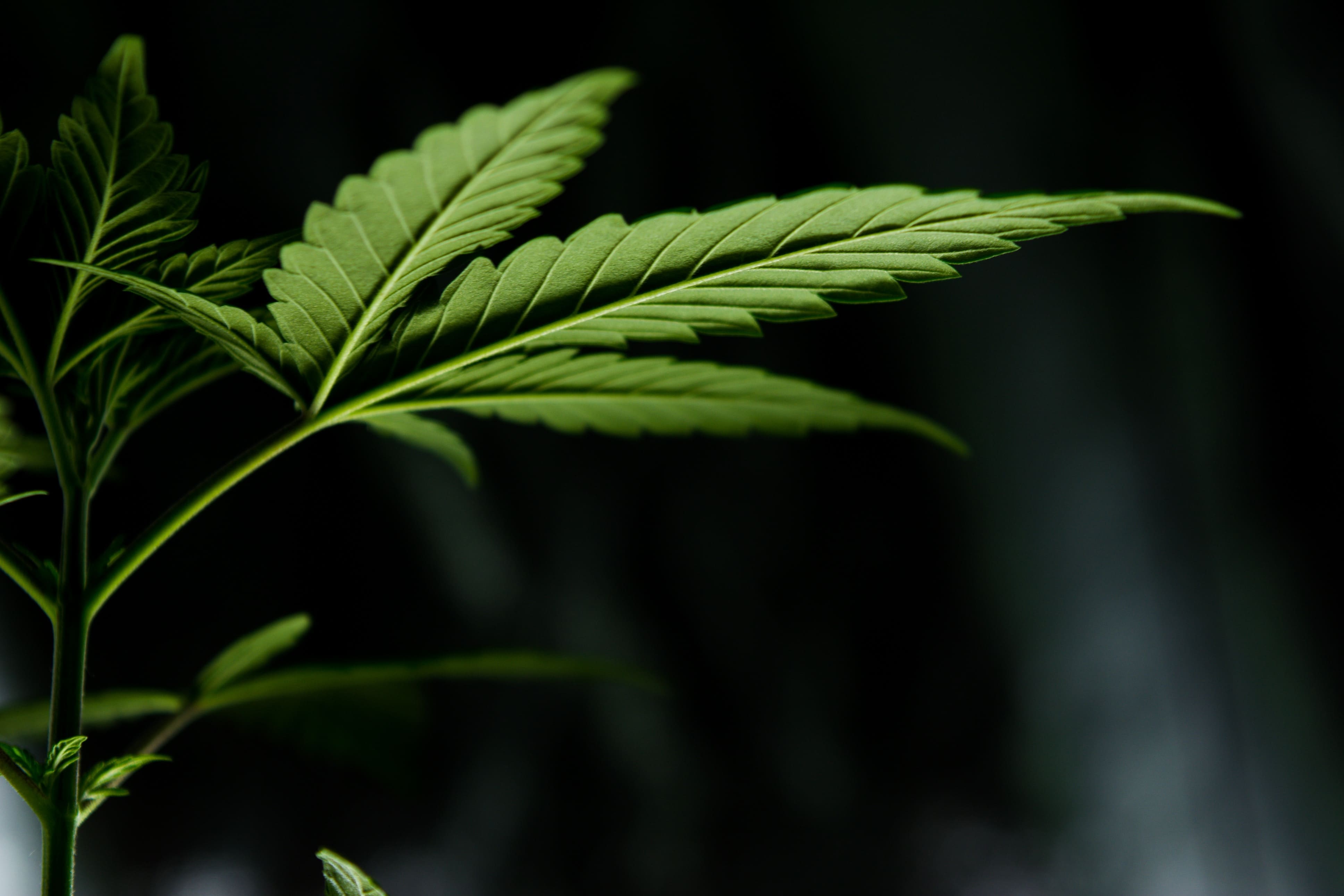 One marijuana dispensary owner whose business was caught in the chaos stemming from the reaction to rampant police violence over the weekend says he values life and justice over his stolen cannabis merchandise.
Cookies, a well-known dispensary in Los Angeles, was looted during Saturday's massive protests sparked by the killing of George Floyd. But the brand's creator and store's part-owner, the famous rapper-turned-cannabis-entrepreneur Berner, says he is more concerned about the underlying injustices being highlighted by protestors than the damage to his storefront.
A video on Instagram shows the Cookies location on Melrose being broken into, with people jumping the fence, entering the store and stealing products. Police are seen driving by in the clip, but no one appears to have been arrested.
Berner, whose real name is Gilbert Anthony Milam Jr., released a statement shortly after the incident.
The rapper doesn't condemn the people who broke into the store. Instead, he argues that human life is more valuable than any building.
"It's extremely unfortunate what happened to our store tonight on Melrose. But as a human living in the world we're living in today, I cannot expect anything less until justice is served," Berner said in the video posted to his 1.3 million Instagram followers. "We can rebuild our store, but you cannot bring someone back to life."
"With that being said, we stand with what is going right now in the world. A statement needed to be made. All I say is, I pray everyone stays safe and protects their family in a time like this," the rapper said. "How can I worry about a store when there is so much more going on in the world right now? So much hate, so much anger, so much pain, and a lack of justice. Please take care of your families and stay safe."
There were six armed security guards at the storefront, Berner said, but he told them not to be violent towards protesters. "I don't want to see anyone die!! I told everyone to stand down," he posted. "I'm not allowing anyone to die on my watch… all life matters. And money comes and goes…"
Instagram commenters were quick to suggest that insurance money stemming from the theft would be advantageous to Berner. One commenter, Elijah71p, wrote: "Plus that insurance money won't hurt."
But Berner said he wasn't counting on it, replying: "We sell weed. I'm not sure that insurance will honor our business, I haven't even thought about it. I was focused on preserving life and instructing the armed guards to stand down and not to shoot."
Another commenter wrote on the post: "Someone had good insurance, lol other wise I'm sure this would sound different."
"Nah man, the world is a fucked up place," replied Berner. "This is from the heart homie."
Cannabis companies have historically had a hard time accessing coverage for things like lost employee wages, property damage and more due to marijuana's federal classification as a schedule I substance.
Berner started Cookies as a clothing and cannabis brand in the San Francisco Bay Area in 2016. The company has held itself up as an equity success story, opening the Cookies Haight Street location with CEO Shawn Richard under San Francisco's first social equity license. While some have raised questions about the involvement of white investors and people with political pull helping to win the dispensary's approval, Berner has maintained that the company is holding true to authentic cannabis culture—one that represents and speaks up for black, indigenous and people of color.
The Cookies brand, well-known for its bright blue packaging, is on sale in eight medical and adult-use markets across the country, including in Its dispensary storefronts in Los Angeles, Santa Ana, San Francisco and Denver.
Cookies isn't the only dispensary to have been impacted by looting over the weekend. Photos of a ransacked MedMen location in downtown Los Angeles have surfaced, for example.
medmen got cleaned out of cannabis last night in downtown los angeles pic.twitter.com/zlw9RjDOtS

— Zeus Tipado (@tipado) May 31, 2020
The company has not issued a statement at the time of publication.
New Congressional Resolution Condemns Police Brutality And War On Drugs
Missouri Lawmakers Defeat Amendment To Require They Consume Marijuana Before Voting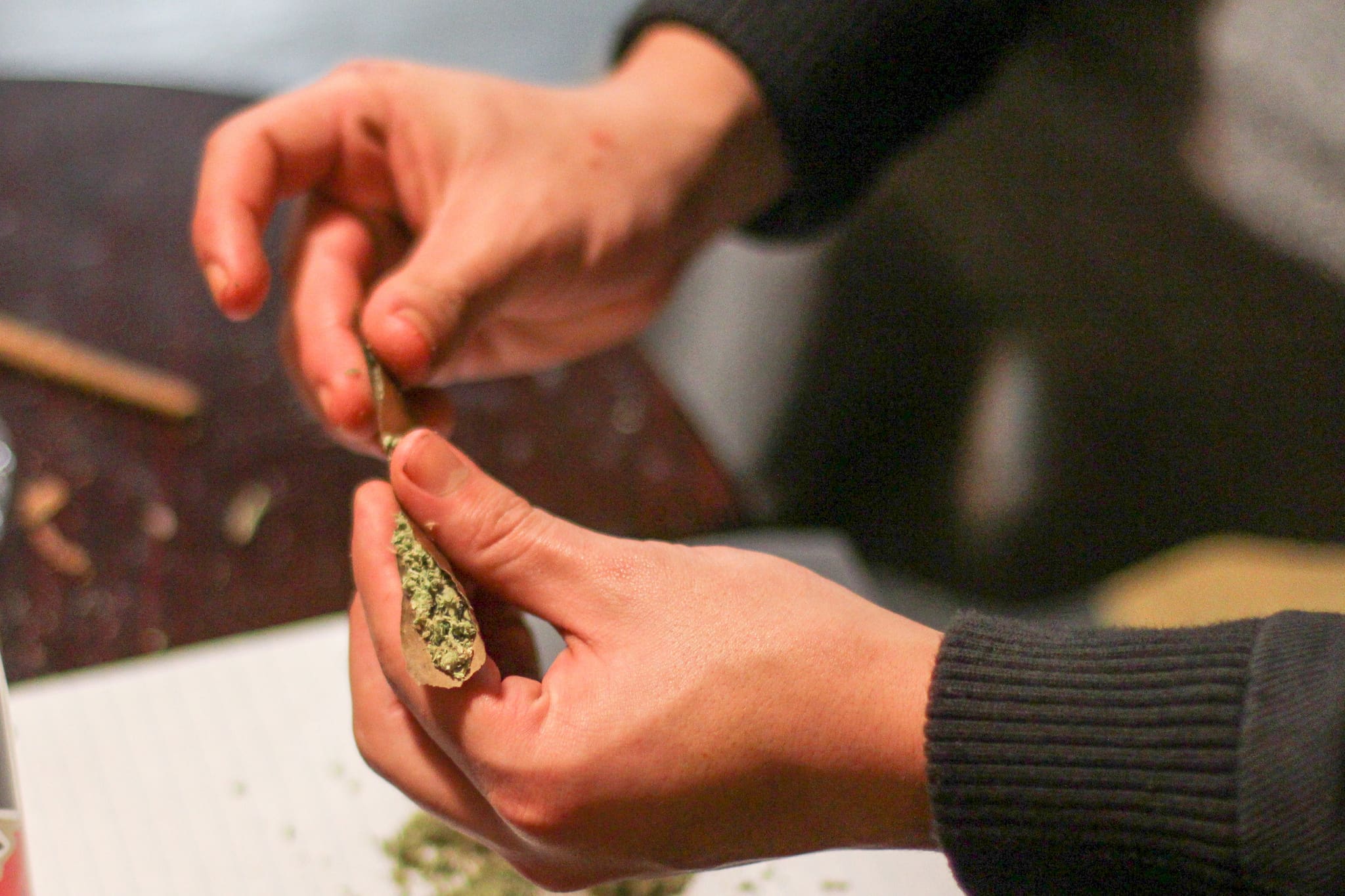 Missouri lawmakers rejected an amendment to a health care bill on Thursday that would have required House members to consume a "substantial" amount of marijuana before performing their legislative duties.
The amendment, introduced by Rep. Andrew McDaniel (R), was defeated in a voice vote—though a reporter in the room said he heard a few "ayes."
Text of the measure stipulated that "members of the Missouri House shall consume a substantial dose of medicinal marijuana prior to entering the chamber or voting on any legislation."
McDaniel told Marijuana Moment in a phone interview that, this time of year, lawmakers tend to pile on amendments to bills. The current health care-focused legislation has "a whole bunch of crap" that's been attached to it, he said, and so he saw an opportunity to "get everyone to chill out and get a little chuckle" with his proposal.
It was for the real betterment of all Missourians if some people would chill out. #moleg #COVID19 #pandemic https://t.co/kmi83SRsDl

— Andrew McDaniel (@drurep150) May 7, 2020
The hope was also that it could "get them all to pay attention" and "quit messing it up," he said.
The lawmaker said he similarly heard some "aye" votes from the chamber, though he said he wasn't going to force people to go on the record with a roll call vote.
It was just shot down by a voice vote. But pretty sure I heard some "Ayes" https://t.co/9uEFBgb3Mj

— Tynan Stewart (@tynanstewart) May 7, 2020
"It was just for fun—simmer down, bring up a little bit of laughter in such a somber environment of the times we're in," McDaniel said.
Erik Alteri, executive director of NORML, told Marijuana Moment that he appreciated the sentiment.
"During these trying times we all could certainly use a laugh which this amendment provided. Though having state legislators imbibe before session might not be the worst thing to encourage cooperation for the public good," he said. "At the very least perhaps opponents of ending our failed probation on cannabis may finally realize they are ruining hundreds of thousands of lives per year over a plant."
Another part of the inspiration behind the lawmaker's amendment was a more serious provision of the overall legislation that provides protections for registered cannabis patients against having their registration in the program reported to the federal government.
The bill, SB 580, states that "no state agency, including employees therein, shall disclose to the federal government, any federal government employee, or any unauthorized third party, the statewide list or any individual information of persons who have applied for or obtained a medical marijuana card."
McDaniel said that he supports both medical and adult-use cannabis legalization, though constituents in his district haven't gotten on board with broader reform and so he doesn't have immediate plans to introduce actionable legislation to that end. The legislator described himself as having a libertarian perspective on the issue.
He did sponsor a bill in 2018 that would have made a constitutional amendment establishing a limited medical cannabis program in the state. That came before voters approved more a far-reaching medical marijuana legalization measure during the November election that year.
Last month, a campaign to legalize marijuana in Missouri officially ended its bid to qualify for this year's general election ballot due to signature gathering difficulties caused by the coronavirus outbreak.
Montana Marijuana Activists Will Begin Signature Gathering For Legalization Measure With New Safety Protocols
Photo courtesy of Martin Alonso.
Marijuana Bumper Stickers? No Thanks, Drivers Say In National Survey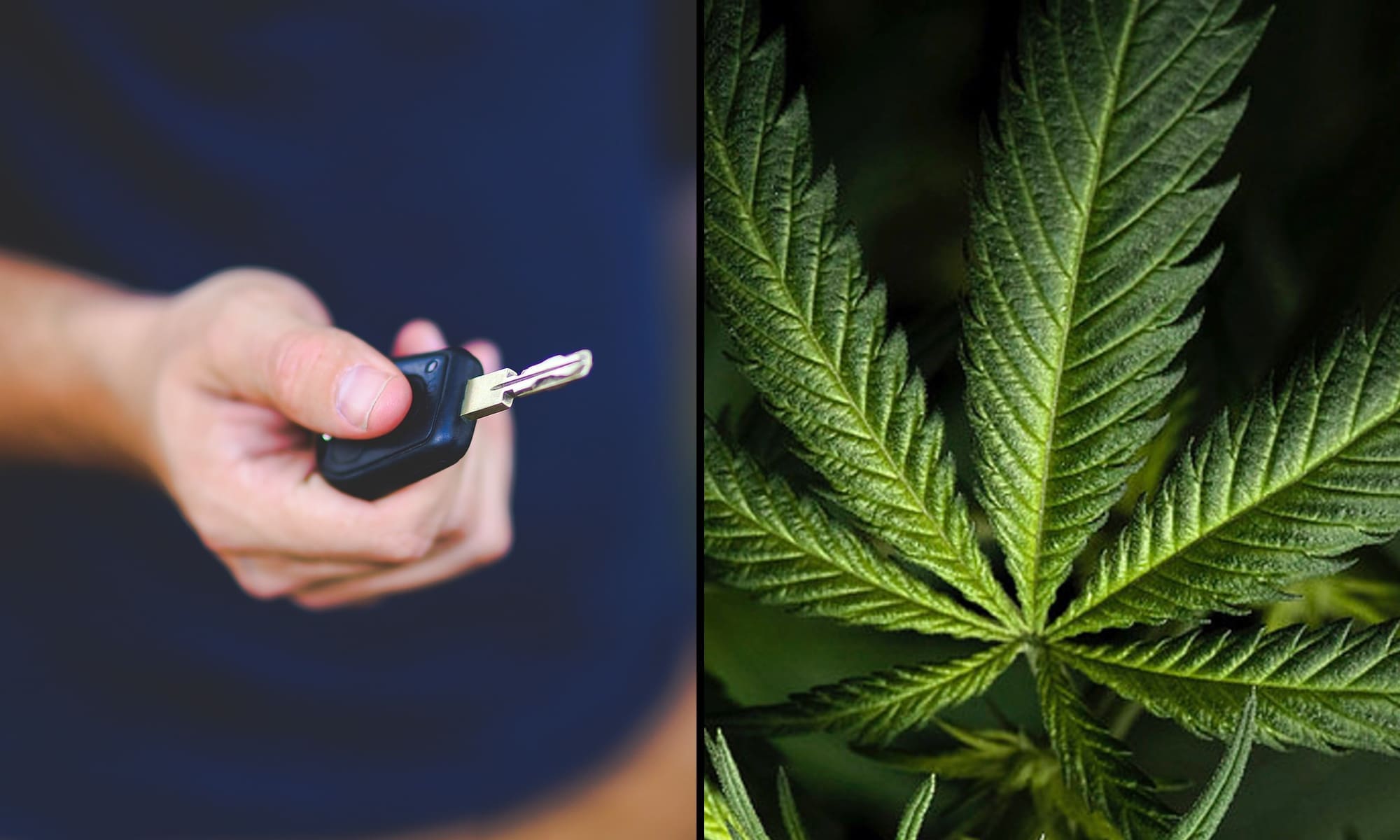 Even as a growing number of states are enacting legalization laws, stigma around marijuana is alive and well in the United States—at least according to a recent survey about the kinds of bumper stickers America's drivers are willing to put on their vehicles.
Drivers said they would be less open to displaying a cannabis-related decal than ones featuring messages surrounding other controversial topics, such as politics, religion, gun ownership or even President Trump.
Of those who wouldn't sport a cannabis bumper sticker on their cars, most said they worried it would affect how police would perceive them.
The survey of 1,195 people asked whether drivers would be willing to display various bumper-sticker messages, including their "support for/opposition to marijuana." Of all the topics asked about, cannabis was the least popular, with only 34 percent of respondents saying they'd consider such a decal.
By comparison, 53 percent said they would be willing to advertise their views on gun ownership, 44 percent said they would display their religious identity and 42 percent said they would share their stance on President Trump.
The survey was conducted by SafeHome.org, a website that publishes consumer information about home and personal safety. The company acknowledges that the data "rely on self-reporting," which doesn't always provide the most reliable conclusions. "There are many issues with self-reported data," the site points out. "These issues include, but are not limited to, selective memory, telescoping, attribution and exaggeration."
The poll nevertheless provides a glimpse into what at least some Americans are thinking when they weigh what views to broadcast on the road.
When drivers who said they wouldn't display marijuana messages were asked what made them hesitate, 59 percent said they believed it would "affect how police perceive me." Nearly half (45 percent) said they thought "it looks tacky"—more than any other topic but Trump.
Roughly a third of drivers who said they wouldn't sport a cannabis bumper sticker said the topic was too personal (35 percent), it would affect how other drivers would perceive them (32 percent) or that they simply didn't care enough about it (31 percent).
The survey also asked respondents about whether they believed their existing bumper stickers had indeed attracted unwanted attention, either from police or fellow drivers. Marijuana, however, was not included in that section of the survey. Among issues people believed they were pulled over unfairly for, "endorsement of racial identity/equality" ranked highest. When it came to aggression from other drivers, "support of/opposition to President Trump" was the top response.
Whether or not a weed bumper sticker makes someone more likely to be pulled over, it's easy to see why drivers may have that fear. In many states, law enforcement organizations remain among the most stubborn opponents to legalization, and among their most common arguments is that legalization will make America's roads more dangerous. Available data, however, are less clear on that subject.
Some research has found that traffic fatalities went down after legalization while overall accidents went up, a result that could be the result of drivers drinking less alcohol. The effects also seem to vary from state to state. A 2019 congressional report acknowledged the lack of a clear consensus on marijuana's impact on driver safety. "Although laboratory studies have shown that marijuana consumption can affect a person's response times and motor performance," the Congressional Research Service wrote, "studies of the impact of marijuana consumption on a driver's risk of being involved in a crash have produced conflicting results, with some studies finding little or no increased risk of a crash from marijuana usage."
Cannabis, of course, is also the only item in the new bumper sticker survey that is directly attributable to motor impairment. That, combined with the fact that marijuana remains illegal in much of the country, is likely to make drivers think twice about slapping a weed-friendly bumper sticker on the back of their car.
Despite the controversy, however, most Americans support legalization at rates of between 60 percent and 70 percent, according to recent national polls. And a recent YouGov survey found that 55 percent of respondents said that legalization was either a complete success or "more of a success than a failure."
Constitutionally speaking, Americans have a First Amendment right to political speech, and courts have ruled that bumper stickers generally fall under that protection. And political statements, even those supporting marijuana or its legalization in areas where it's still illegal, aren't themselves evidence that a person has violated any laws.
In practice, however, it's still possible for law enforcement to target individuals for mundane reasons like bumper stickers only to later cite a different, more valid reason to justify a traffic stop. Perhaps unsurprisingly, it seems the best way to avoid attention when driving is to keep your car au naturel: Vehicles with at least one controversial decal on them, the SafeHome.org survey found, were almost three times more likely to be pulled over during the past year.
Congressional Report Raises Questions About Whether Marijuana Impairs Driving