Stop Passing That Joint, Top Marijuana Reform Group Says Amid Coronavirus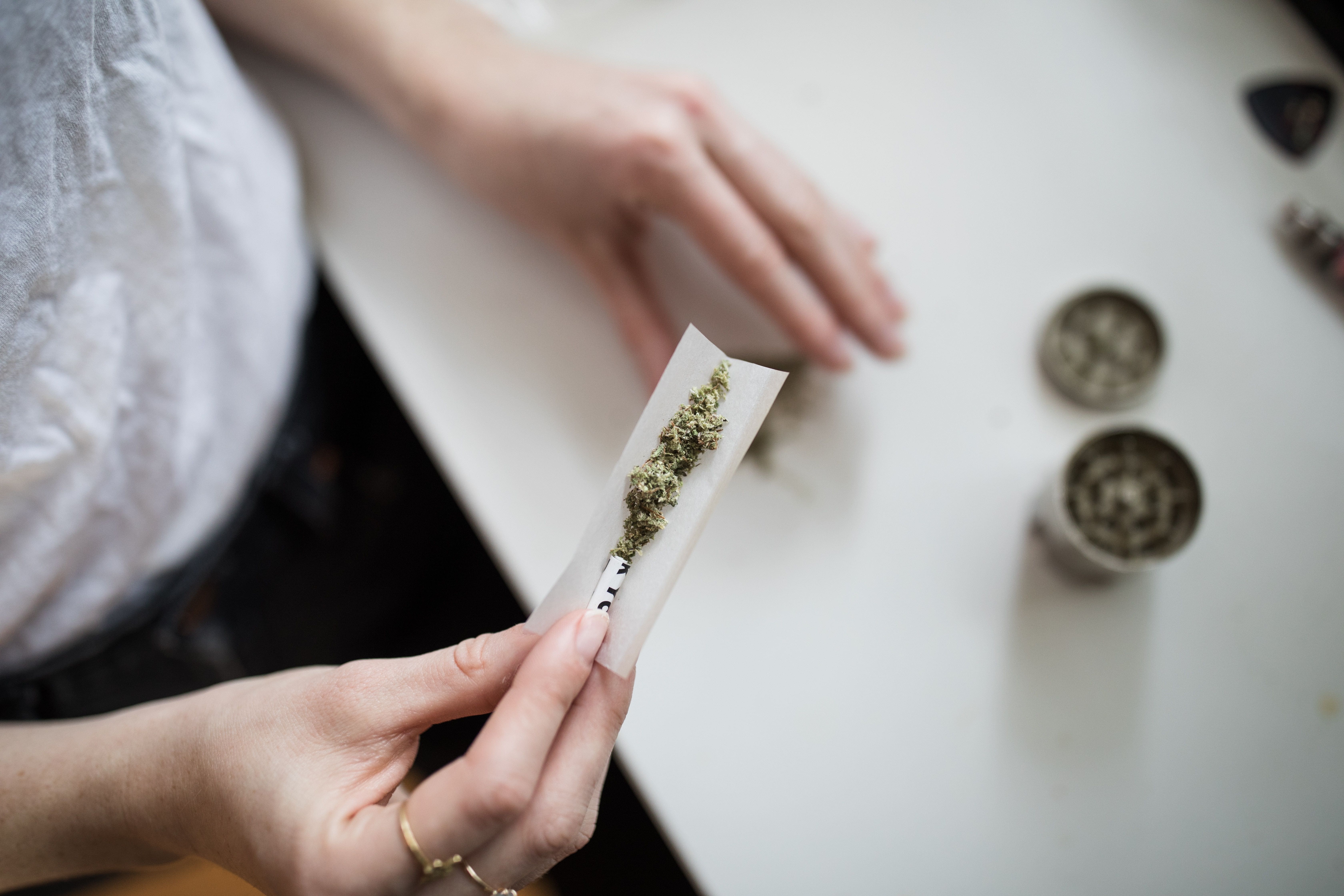 As the new coronavirus continues to spread through the U.S., one of the country's leading advocacy groups for marijuana legalization is warning consumers to stop passing joints and to beware of online misinformation, including "any claims cannabis or CBD can help cure or protect against this virus."
"As long as cultures have consumed cannabis, the practice of sharing a joint among friends has been a common social practice," NORML Executive Director Erik Altieri wrote in a message posted Monday to the group's blog. "But given what we know about COVID-19 and its transmission, it would be mindful during this time to halt this behavior."
Stay safe out there, friends. pic.twitter.com/5V0VMjIybZ

— NORML (@NORML) March 18, 2020
The coronavirus that causes COVID-19 is transmitted through person-to-person contact and particles that remain in the air when an infected person coughs or sneezes, according to the U.S. Centers for Disease Control and Prevention (CDC). That makes it risky to pass joints, glassware, vape pens or other devices used to consume marijuana—or even to be too close to someone who coughs after smoking or vaping.
"We all know a large part of what binds us together as cannabis consumers is community and sharing," Altieri wrote in the NORML post. "However, while we are living through the current pandemic we should all be more mindful of our day-to-day consumption practices, and how the choices we make impact not only ourselves, but also those we care about."
For cleaning, NORML said on Twitter that isopropyl alcohol of at least 90 percent strength "is an effective and affordable way to clear any germs or pathogens off your pieces."
NORML is also advising patients and consumers that they may want to limit smoking and vaping, as COVID-19 can cause severe, sometimes fatal, respiratory distress.
And amid unfounded claims that cannabinoids such as CBD can treat or cure coronavirus infections, NORML warned consumers to beware of such information as well as "potential scammers promoting similar claims."
The organization also advised patients and consumers to be careful where their marijuana comes from:
"Cannabis from the unregulated market may potentially possess molds, pesticides, or other unwanted adulterants that could hamper one's immune system. Whenever possible, try to obtain a lab-tested, regulated product – though we fully understand that most people in our country still live in a state that enforces prohibition and this is not a realistic option. This advice is especially pertinent for portable vaping devices, as unregulated products have been known to contain vitamin E and other dangerous additives that can harm the lungs."
For now, most medical and adult-use marijuana jurisdictions in the U.S. have allowed licensed stores to remain open. Many have declared legal cannabis retailers "essential" businesses, noting the need among some patients for a consistent supply of medicine and the public health risks of sending consumers flocking to the unregulated market. Some, including Michigan, have allowed stores to begin offering curbside pickups in order to encourage social distancing.
In a follow-up statement released on Wednesday, NORML's Altieri said the group "commends the decision of various state governments and local jurisdictions during this pandemic to designate medical cannabis facilities as 'essential' to the community. This designation permits them to continue to provide important services to patients who rely on them."
"There are several million state-licensed medical cannabis patients in America. Because many of these patients are among our more vulnerable populations, it is essential that they maintain uninterrupted, regulated access to lab-tested products during this time," he said. "Policymakers must not push these patients to the illicit marketplace because unregulated products may contain contaminants, adulterants, molds, pesticides, or other components that could potentially endanger their health."
Americans for Safe Access, a nonprofit group that supports access to medical marijuana, sent an open letter on Tuesday to governors across the country, urging them to keep stores open for medical patients and to adopt policies aimed at limiting customer interactions.
Policies in some areas have turned on a dime. San Francisco announced the closure of all storefront cannabis retailers as part of a shelter-in-place announcement, but hours later the city reversed that decision. For now, the local Department of Public Health said on Tuesday that the shops can remain open.
Cannabis is an essential medicine for many San Francisco residents. Dispensaries can continue to operate as essential businesses during this time, while practicing social distancing and other public health recommendations.

— SFDPH (@SF_DPH) March 17, 2020
NORML on Wednesday also asked followers on Twitter to let the organization know if they were "arrested / prosecuted for simple marijuana possession during the COVID crisis."
Anyone out there still being arrested / prosecuted for simple marijuana possession during the COVID crisis? Let us know.

— NORML (@NORML) March 18, 2020
Meanwhile, coronavirus concerns and quarantines have forced drug policy reform activists to find new ways of organizing ballot campaigns that require in-person signature gathering. An effort to amend California cannabis law and a separate push to decriminalize some psychedelic drugs in Washington, D.C., have both asked officials within the past week to allow them to gather signatures online instead.
The public health response has also muddied New York's path to legalization, supported by many legislators and Gov. Andrew Cuomo (D). Last week, lawmakers introduced revised legislation in an attempt to legalize adult-use marijuana. But while the governor has insisted that the policies be enacted through the budget ahead of an April deadline, some are skeptical about that prospect as state officials prioritize a COVID-19 response.
Whether or not legalization happens in New York this year, Cuomo said Monday that talks with nearby states about the need to coordinate marijuana policies have helped enable a better regional response to the coronavirus pandemic.
"The best way is for me not only to have a uniform policy within the state of New York, but to the extent you can, cooperate with surrounding states so you all have a common set of practices," Cuomo said. "I don't want to close down bars in New York, but Connecticut leaves the bars open. Why? Because then many people will get in their car and they'll drive to Connecticut to go to a bar, which is the last thing we want."
Regional Marijuana Talks Are Helping Coronavirus Response, New York Governor Says
SXSW Selects Multiple Marijuana And Psychedelics Panels For 2022 Festival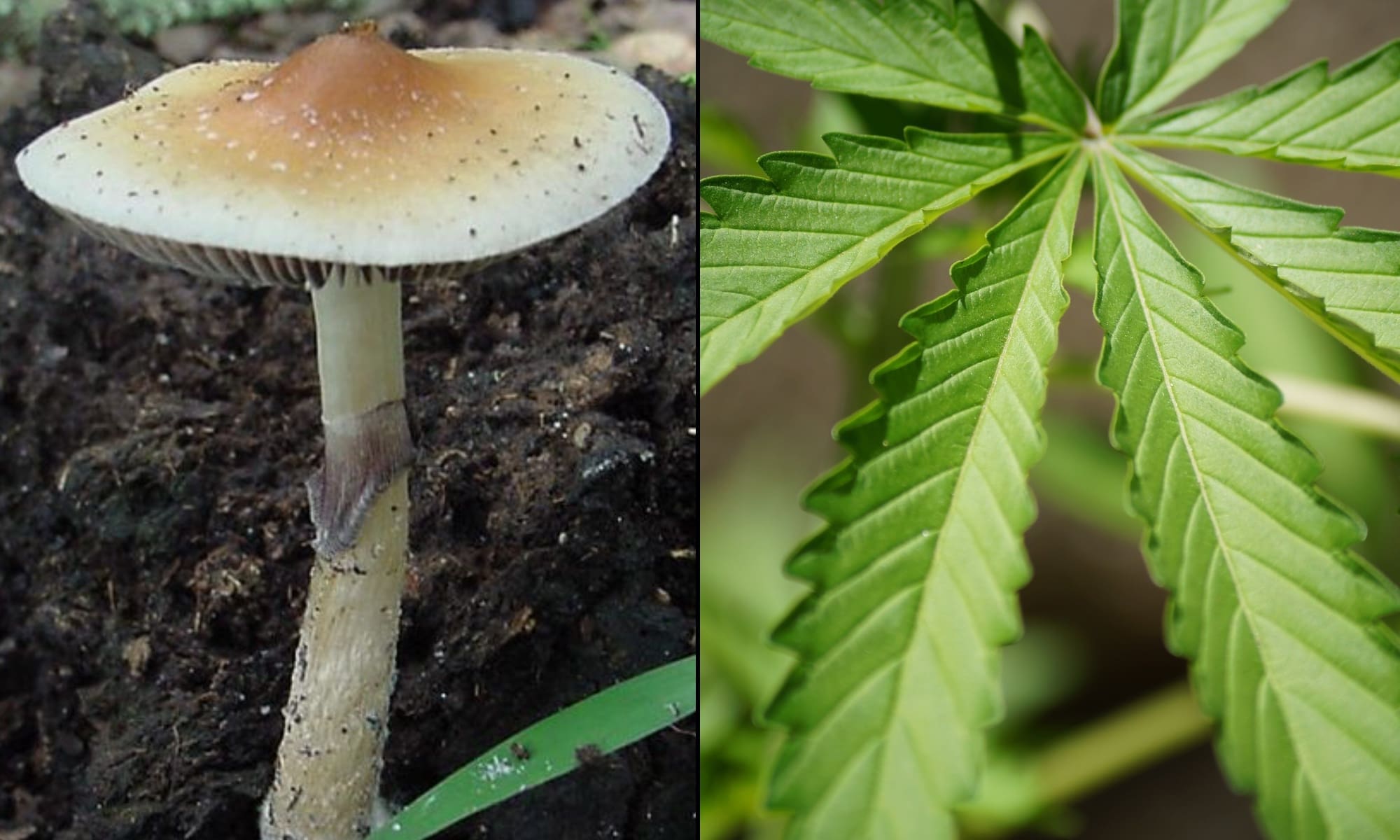 People who attend the 2022 South By Southwest (SXSW) festival will have the chance to hear from a range of experts and stakeholders on marijuana and psychedelics issues.
A number of drug policy panels have been selected for the event, which runs from March 11-20. While cannabis has been a consistent track at SXSW in recent years, psychedelics is getting a lot more attention as the reform movement continues to expand.
The public played a role in shaping the agenda, voting on nearly 100 proposed panels on drug-related topics earlier this year. Now SXSW has narrowed it down, choosing nine marijuana panels and seven dealing with psychedelics.
When voting started, there were about five times as many proposed psychedelics panels for 2022 compared to those proposed for the 2021 event. There's also a stronger emphasis on social equity-themed panels for cannabis, reflecting the evolving conversation around reform.
While there aren't specific "tracks" for cannabis panels this year as was the case for past events, there are designated marijuana and psychedelics "summits."
One is called the "Cannabis Industry Evolution." Here's the description: 
"As the cannabis legalization movement continues to gain momentum across the globe, so does the immense opportunity for entrepreneurs, plus new and established businesses. The Cannabis Industry Evolution Summit explores today's successful companies, along with ideas and products that will push the industry forward over the coming years."
The other is titled "The State of Psychedelics." Here's that description: 
"Psychedelics have played a role in human culture for centuries in both spiritual and recreational settings, and recent breakthrough research of psychedelics as a treatment for a wide range of psychiatric conditions shows promise. The Psychedelics Summit aims to explore the medical, economic, and ethical implications of these tripped-out chemicals."
Here's an overview of some of the notable marijuana and psychedelics panels that will be featured at the 2022 SXSW: 
Marijuana
Sue 'N The DEA: Breaking The 50-Year NIDA Monopoly
Sue Sisley of the Scottsdale Research Institute has played a key role in pushing the Drug Enforcement Administration to expand the number of federally authorized marijuana manufacturers and break the current monopoly. She'll be joined by Matt Zorn and Shane Pennington, attorneys who have worked with Sisley on a number of lawsuits to force a policy change, for a conversation on the need to remove cannabis from its Schedule I status to promote research into the plant.
Cannabis vs. the Opioid Crisis?
Ricardo Baca, a journalist who started the cannabis-focused PR firm Grasslands, will host a chat on the science of whether cannabis can serve as an alternative to opioids amid an overdose crisis and whether people could use marijuana to help overcome opioid addictions.
Puff, Puff, Pass The Rewards: Equity In Cannabis Legalization
Leafly's Janessa Bailey will talk about equity as more states move to legalize marijuana. The focus of this event is on understanding the context of the war on drugs and how discriminatory policies have alienated certain communities from benefiting from the legalization movement. It would look at possible solutions to the issue at the state level.
"As the fastest-growing American industry, cannabis has offered new economic opportunities to people across the country, but for many, those opportunities are still out of reach," a description states. "As more states legalize, crafting policies that help to create a fair and equitable cannabis industry has never been more important."
Cannabis: the Next Frontier in CPG
Representatives of major cannabis companies such a Curaleaf, Trulieve and Green Thumb Industries will discuss how marijuana stands out among other consumer packaged goods and "what the future of mainstream cannabis experiences looks like, the specific barriers the industry must overcome to reach this point, and how brands can prepare for this seismic shift."
Psychedelics
Psychedelics For Therapeutics And Well-Being
Professors from John Hopkins University and Yale University will talk about the therapeutic potential of psychedelics with Tim Ferriss, an entrepreneur who has invested significantly into the research movement.
Questions that will be raised by the panel include: "How can psychedelics be widely used to alleviate human suffering through clinician-guided treatment of illnesses such as depression, PTSD, and addiction? Do mystical-type and insightful-type experiences associated with these substances improve overall well-being in patients and in healthy individuals? How can investors make psychedelic medicine accessible by financing academic research and for-profit companies and clinics?"
The Ethics Of "Mainstreaming" Psychedelics
DoubleBlind Magazine will be leading a conversation with expects including staff from the Multidisciplinary Association for Psychedelic Studies that will touch on the "unique ethical considerations around commodifying psychedelics" and the "moral obligation of psychedelic companies to give back to Indigenous stewards of psychedelic medicines."
"The interest in psychedelics among the general population is growing exponentially," a description says. "Meanwhile, hundreds of millions of dollars are pouring into psychedelic drug development, with some projecting the industry is less than five years behind cannabis."
Have A Nice Trip: The Rise of Psychedelic Tourism
This panel will look at the rise of "psychedelic retreats" that have been "glamorized, dramatized, championed, and vilified by Hollywood."
"In this session, you'll learn what actually happens at a psychedelic retreat—where and how they operate amidst a complex, evolving web of state and national regulations; the daily work of psychedelic retreat facilitators; and the trends converging to drive this burgeoning new category of luxury travel," a description says.
New Marijuana Laws Take Effect Across The U.S. With The New Year
Image element courtesy of Kristie Gianopulos.
One-Third Of Programmers Use Marijuana While Working, With Many Touting Creative Benefits, Study Finds
More than one-third of software programmers say they've used marijuana while working, with many finding that it helps promote creativity and get them into the "programming zone," according to a new study.
Researchers at the University of Michigan said that anecdotal evidence suggested that those in programming were more likely to use cannabis on the job, so they set out to conduct the "first large-scale survey" on the topic, asking 803 developers to detail how marijuana comes into play in their work.
A main motivation for the study was the fact that drug testing policies remain common in the programming sector, which may be contributing to "hiring shortages for certain jobs."
That's even the case at the federal level, the study authors note, citing comments by former FBI Director James Comey, who said in 2014 that he was interested in loosening employment policies around cannabis because some prospective agents "want to smoke weed on the way to the interview."
2) The main motivations for using cannabis while programming are related to enjoyment or perceived programming enhancement. Wellness-related motivations (e.g., mental health or chronic pain) are less common. (3/6)

— Madeline Endres (@cellocorgi) December 2, 2021
"This prohibition of cannabis use in software engineering has contributed to a widely-reported hiring shortage for certain US government programming jobs," the study says.
All told, 35 percent of survey participants said that they've "tried cannabis while programming or completing another software engineering-related task." Seventy-three percent of that group said they've consumed marijuana while working in the past year.
The study—titled "Hashing It Out: A Survey of Programmers' Cannabis Usage, Perception, and Motivation" and published this month in Cornell University's arXiv—also looked at frequency of use among those who said they've used marijuana while engineering.
Fifty-three percent said they've consumed cannabis while programming at least 12 times, 27 percent said they used it at least twice a week and four percent said they use it while working on a nearly daily basis.
The study authors wanted to get a better understanding of why programmers chose to consume marijuana, too. And they found that the most common tasks that people used marijuana for were brainstorming, prototyping, coding and testing.
"Overall, we found that programmers were more likely to report enjoyment or programming enhancement motivations than wellness motivations: the most common reasons were 'to make programming-related tasks more enjoyable' (61%) and 'to think of more creative programming solutions' (53%)," the study found. "In fact, all programming enhancement reasons were selected by at least 30% of respondents. On the other hand, general wellness related reasons (such as mitigating pain and anxiety) were all cited by less than 30% of respondents. Thus, while wellness does motivate some cannabis use while programming, it is not the most common motivation."
4) Software managers disapprove of cannabis use less than employees think they do 🙂 (5/6)

— Madeline Endres (@cellocorgi) December 2, 2021
While there's a notable prevalence of cannabis consumption among programmers, even most of those who don't use marijuana are supportive of reform, the study found.
"Ninety-one percent of our participants say that marijuana use should be legal for both recreational and medicinal use compared to 60 percent of the general United States population in 2021," the authors wrote.
The study also found that "cannabis use while programming occurs at similar rates for programming employees, managers and students despite differences in cannabis perceptions and visibility."
"Our results have implications for programming job drug policies and motivate future research into cannabis use while programming," the study states.
Drug testing policies have become a hot topic as more states enact legalization.
After New York opted to end prohibition this year, for example, the state Department of Labor announced that most employers are no longer allowed to drug test most workers for cannabis.
Amazon recently said that its earlier decision to end drug testing for cannabis will also be retroactive, meaning former workers and applicants who were punished for testing positive for THC will have their employment eligibility restored.
Lawmakers in the Senate and House have both included language in recent appropriations reports urging a review of employment policies for federal agencies with respect to personal use of cannabis. The House version passed in July, while the Senate Democrats' report was released in October.
The Office of Personnel Management (OPM) issued a memo to federal agencies this year that says admitting to past marijuana use should not automatically disqualify people from being employed in the federal government.
Meanwhile, the Biden administration came under criticism after it was reported that it had fired or otherwise punished dozens of staffers who admitted to prior marijuana use. That came after the White House instituted a policy of granting waivers to some staff who've used cannabis.
Press Secretary Jen Psaki subsequently said that nobody in the White House was fired for "marijuana usage from years ago," nor has anyone been terminated "due to casual or infrequent use during the prior 12 months." However, she's consistently declined to speak to the extent to which staff have been suspended or placed in a remote work program because they were honest about their history with marijuana on a federal form that's part of the background check process.
Researcher Uses Reddit To Learn What Kinds Of Marijuana Posts Influenced Legalization Attitudes
Researcher Uses Reddit To Learn What Kinds Of Marijuana Posts Influenced Legalization Attitudes
Social media is a powerful tool in shaping political discourse, and a recent study that examined Reddit posts spanning over a decade sheds light on exactly what kinds of conversations may have influenced the public's shift in support of marijuana legalization.
A Brown University researcher used machine learning to analyze more than three million Reddit comments from 2009 to 2019—a key timeframe in the state-level legalization movement—to better understand the online conversations that have driven people to back reform.
A dissertation from Ph.D. candidate Babak Hemmatian—titled, "Taking the High Road: A Big Data Investigation of Natural Discourse in the Emerging U.S. Consensus about Marijuana Legalization"—revealed some surprising trends. Specifically, it seems that while sharing personal anecdotes has historically been a major factor in changing hearts and minds, people posting more generalized, character judgment-based arguments was a more clear harbinger for state-level cannabis reform.
"Marijuana legalization is a highly unusual topic in how a bipartisan consensus was reached in a matter of years while the American society was otherwise becoming more polarized," Hemmatian told Marijuana Moment. "I wanted to know if the way the public discusses marijuana facilitated this unusual shift, and how the societal change in attitudes in turn affected how we talk about cannabis."
Character judgements—or, "highly moralistic assertions about people's timeless attributes" like whether being a prohibitionist makes someone a bad person—more commonly preceded state legalization efforts, particularly around 2012 as the first states moved to end prohibition, the study found.
"Anecdotes were less often used to persuade people, meaning their persuasive potential was somewhat wasted," Hemmatian said. "Still, people did often briefly mention them to buttress more general claims like the mentioned character judgments."
There were some other interesting themes identified in the study. For example, discussions of the health impacts of cannabis "only picked up after legalization was all but over, and only in casual conversations." Legal implications of reform, meanwhile, "were not prominently discussed even after legalization had succeeded in most states."
"Both topics are highly relevant to whether and how the substance should be de-regulated, but were ignored in decision-making and at best attended to once the societal decision was already made," the study author said.
"While not the most persuasive approach according to previous research, character judgments may have still pushed people who were on the fence but not diametrically opposed to legalization over to the pro-legalization camp," he continued. "This is because they highly simplify decision-making: One no longer needs to know the complicated effects of cannabis on health, the economy and the society to make up their mind; they just need to think through their personal moral principles. This may have been comforting during a transition period when the uncertainty surrounding marijuana's status would have been anxiety-inducing for many folks."
The study concludes that "early legalization victories depended on Character judgments while the final nails were hammered into prohibition's coffin with Plot-focused strategies revolving around politics and crime."
"The shift happened entirely within the generalized portion of discourse, meaning that a non-compositional approach to frame classification would have missed it," the paper states.
Hemmatian and his research team at Brown aren't the only ones interested in exploring the intersection of drug policy and social media.
In fact, the Food and Drug Administration (FDA) recently announced that it plans to use Reddit and other "novel" data sources to gain a better understanding of public health issues surrounding use of CBD and other "emerging" marijuana derivatives like delta-8 THC.
The agency also wants to develop a system of finding "safety signals and usage patterns associated with emerging CDPs in real-time." That includes delta-8 THC, a cannabinoid that the agency recently warned consumers about, as it has not yet evaluated its safety or efficacy.
Reddit users subscribed to the popular marijuana forum r/trees have previously helped researchers identify trends and patterns in cannabis consumption.
A peer-reviewed study published in the journal Drug and Alcohol Dependence in 2018 analyzed more than two million posts found on the site's largest marijuana-related subreddit from 2010 to 2016. The research team made a series of discoveries, including a few that might seem obvious to regular consumers (e.g. dabbing is gaining in popularity, but users still largely favor smoking cannabis flower).
DEA Wants To Help Parents Decode The Emojis Young People Use To Discuss Marijuana And Other 'Bomb Ass' Drugs