Texas Senate Committee Approves House-Passed Medical Marijuana Expansion Bill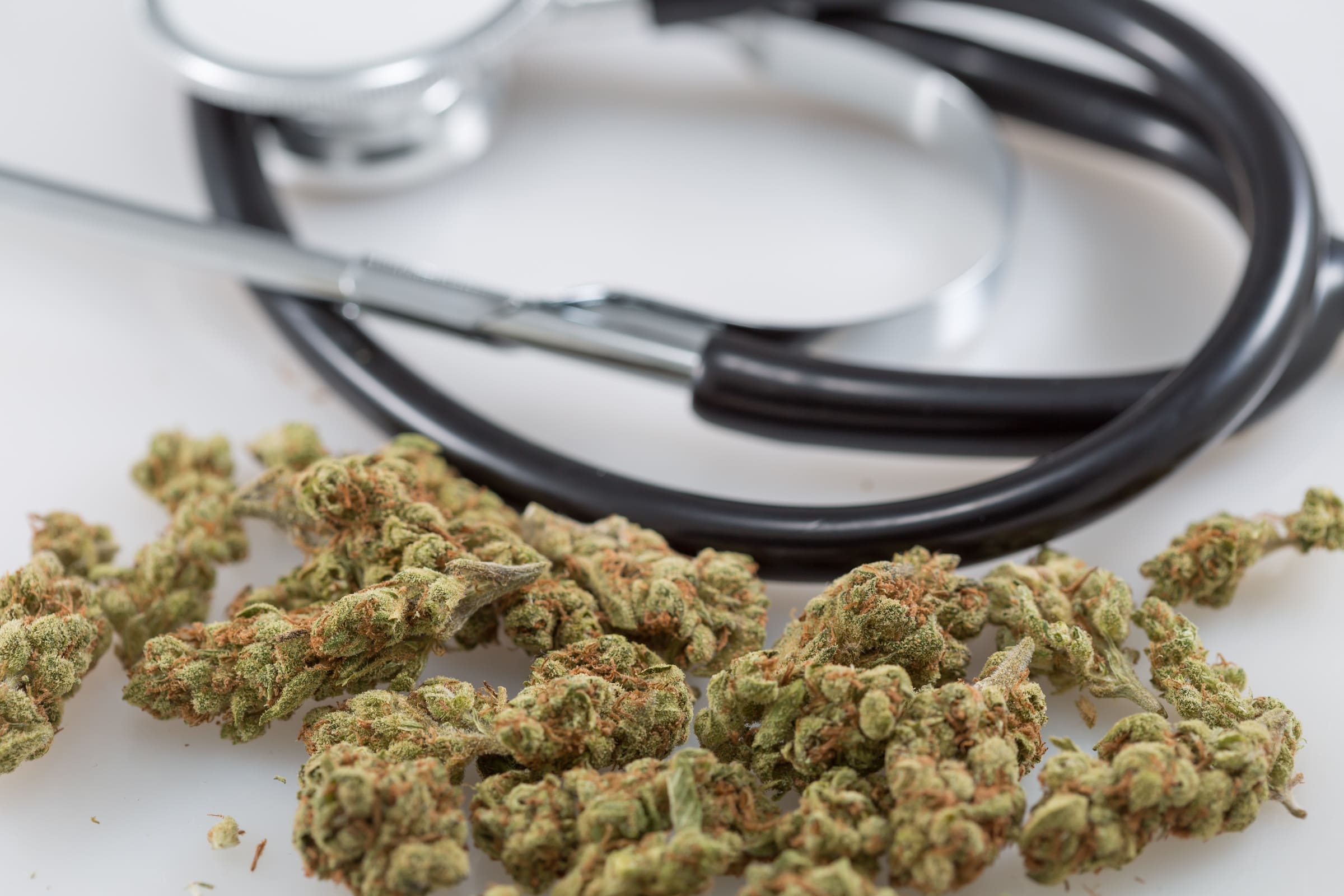 By Alex Samuels, The Texas Tribune
Even as the Senate stonewalls a handful of bills aimed at lessening criminal penalties for possession of marijuana, an upper chamber committee on Friday advanced legislation that aims to vastly expand who has access to medical cannabis in the state.
As filed, state Rep. Stephanie Klick's House Bill 3703 would add multiple sclerosis, epilepsy and spasticity to the list of debilitating medical conditions that qualify for cannabis oil. The progress on her bill comes four years after Klick authored legislation that narrowly opened up the state to the sale of the medicine.
The bill requires approval by the full Senate chamber before it can return to the Texas House, where lawmakers have already approved two bills to drastically expand the Compassionate Use Program, which currently only allows the sale of cannabis oil to people with intractable epilepsy who meet certain requirements. But according to the Senate sponsor of the bill, the legislation is likely to pass the upper chamber — despite leadership once expressing aversion to relaxing the existing state program.
Several who testified before the Senate committee pleaded with the panel to advance the bill, sharing personal stories of how using cannabis oil has helped them treat a bevy of medical ailments. Lawmakers from both parties were receptive to the emotional testimony and, after more than an hour of discussion, voted unanimously to send the legislation to the full Senate.
When laying out the bill in front of the Senate committee Friday, state Sen. Donna Campbell, R-New Braunfels, introduced a reworked version of the measure which further expanded which Texans have access to the medicine. In addition to the conditions already outlined by Klick, those with other illnesses like seizure disorders, amyotrophic lateral sclerosis, or ALS, terminal cancer and autism would also be eligible to obtain the medicine. The version of the bill Campbell laid out also eliminated what she called an "onerous requirement" that those wanting access to the medicine get the approval of two licensed neurologists.
Under Campbell's version of the bill, the Texas Department on Public Safety would still have oversight of the Compassionate Use Program. Her revised bill also keeps intact the 0.5% cap on the amount of the psychoactive element in marijuana known as THC that medical cannabis products are legally allowed to contain.
"For many patients in the [Compassionate Use Program], participation in the program has been life altering," Campbell said. "These people are our friends, our family, our neighbors. Members of our churches and in our communities have benefitted from this."
Multiple Texans who either currently use the medicine, or felt they could benefit from access to it, spoke before the Senate committee.
"Before CBD, I had 200 seizures a day lasting 15 to 30 seconds," said Brenham resident Julia Patterson. "It affected my grades and my social life. I couldn't play sports. I couldn't go to sleepovers. … After CBD oil, I'm now one year seizure free. I have my driver's license and I'm finishing the school year with A's."
Still, there was a small show of opposition from a handful of parents and veterans who said they wished the legislation was more broad and included conditions like post-traumatic stress disorder.
State Sen. José Menéndez, a San Antonio Democrat who filed a medical expansion bill this legislative session that never got hearing, raised questions about the potential shortfalls of Klick's bill.
"What happens if the Legislature does not address PTSD in this bill? What do you think is going to be the impact?" Menéndez asked Keith Crook, a retired Air Force veteran who testified on the bill.
"I'm going to bury more of my friends because this medicine saved my life," Crook responded. "And there are people who don't have the ability to access it or will be refused access to it because of a law.
"I'm a criminal. I use everyday. But I'm just trying to stay alive and do the right thing."
Nearing the end of the testimony, Campbell implied that it would take more than one legislative session before Texas further expanded the number of conditions who qualify for the medicine in order to prevent "unintended consequences."
"Anybody who watches a football game is going to root for their team and be happy when they at least get a first down," Campbell said. "We would like to be able to include so many more diagnoses. This is more certainly a more expanded list and we will keep working with this."
The bill still faces several more hurdles before it can be signed into law. The bill will need approval from the full Senate and then the House will have to accept the Senate's changes — or both chambers will need to reconcile their differences on the bill's language in conference committee.
Its chances of passage look sunny in the upper chamber, however, though Lt. Gov. Dan Patrick previously said he was "wary of the various medicinal use proposals that could become a vehicle for expanding access to this drug." During Friday's hearing, Campbell said Patrick "helped craft" the reworked version of the legislation. House Speaker Dennis Bonnen also told Spectrum News this week he thinks the Senate will take concepts from both medical cannabis bills passed by the House earlier — one from Klick and the other from Democratic state Rep. Eddie Lucio III of Brownsville — and "put them into one."
Expanding the Compassionate Use Act has drawn the support of some politically powerful players since the last legislative session. In March, a new group lobbying for medical marijuana, Texans for Expanded Access to Medical Marijuana, emerged and has players with some serious clout in the Capitol — including Allen Blakemore, a top political consultant for Patrick.
The Republican Party of Texas also approved a plank last year asking the Legislature to "improve the 2015 Compassionate Use Act to allow doctors to determine the appropriate use of cannabis to certified patients."
This article originally appeared in The Texas Tribune.
The Texas Tribune is a nonprofit, nonpartisan media organization that informs Texans — and engages with them — about public policy, politics, government and statewide issues.
Senate Schedules Second Cannabis Hearing For Next Week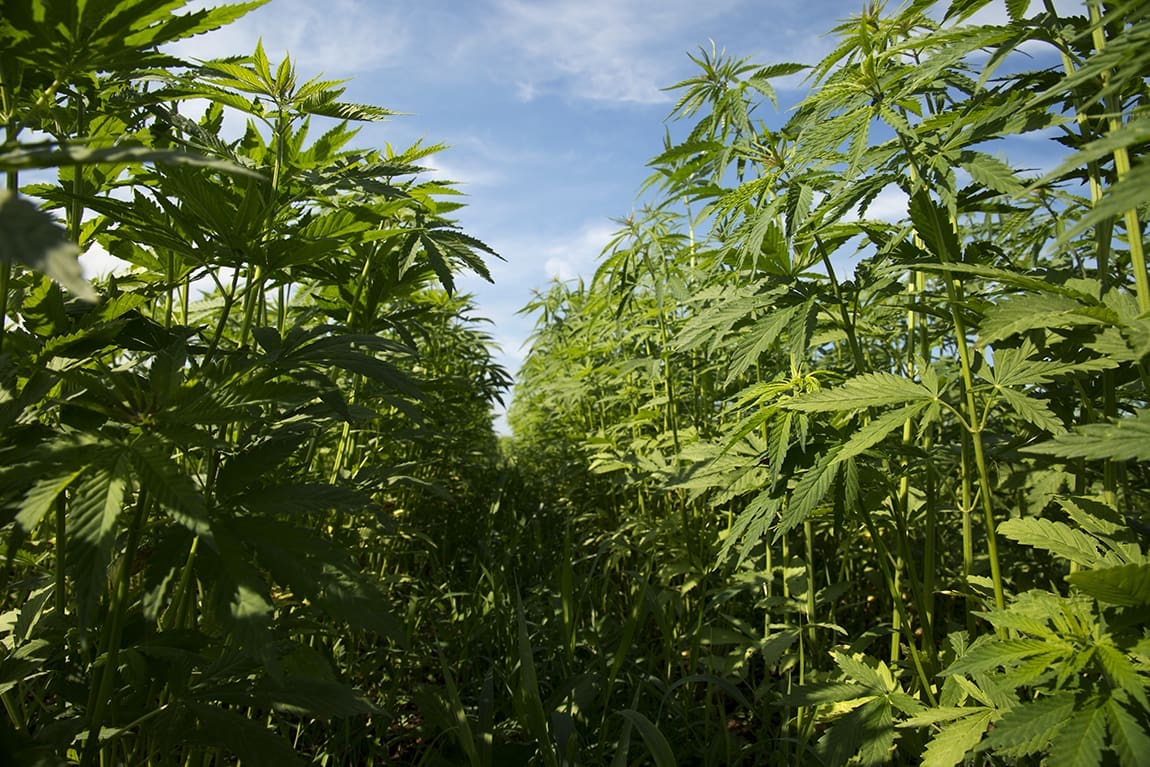 A key Senate committee will hold a hearing next week to discuss hemp production, featuring witnesses from the U.S. Department of Agriculture (USDA), the Food and Drug Administration (FDA) and the Environmental Protection Agency (EPA).
In the months since hemp and its derivatives were federally legalized under the 2018 Farm Bill, there's been strong interest in developing USDA and FDA regulations for the crop and its compounds such as CBD, and lawmakers have repeatedly pressed the agencies to speed up the rulemaking process to unlock the industry's potential.
While the hearing notice doesn't go into detail about what will be discussed, the meeting's title—"Hemp Production and the 2018 Farm Bill"—and list of witnesses indicate that the conversation will revolve around the development of federal guidelines for hemp businesses.
.@SenateAgGOP +@SenateAgDems Announce 7/25 #Hemp Production Hearing https://t.co/b28TC831Sa #FarmBill pic.twitter.com/HZBfgx0TjG

— Sen. Ag Republicans (@SenateAgGOP) July 17, 2019
USDA Marketing and Regulatory Programs Under Secretary Greg Ibach, USDA General Counsel Stephen Vaden, FDA Principal Deputy Commissioner Amy Abernethy and EPA Assistant Administrator of Chemical Safety and Pollution Prevention Alexandra Dunn will appear before the Senate Committee on Agriculture, Nutrition, and Forestry on July 25.
I am honored to be called by the Senate Committee on Agriculture, Nutrition, & Forestry to testify next week (7/25) on "Hemp Production and the 2018 Farm Bill." As FDA, we recognize how important the topics of hemp and cannabidiol (CBD) are to Americans. https://t.co/bHMBGth1bL

— Dr. Amy Abernethy (@DrAbernethyFDA) July 18, 2019
Other invited witnesses include Kentucky farmer Brian Furnish, National Hemp Association Executive Director Erica Stark and Red Lake Band of Chippewa Indians Tribal Chairman Darrell Seki.
The Senate Agriculture Committee meeting will mark the chamber's second cannabis-related hearing of the week. The Committee on Banking, Housing and Urban Affairs announced on Tuesday that it will meet to discuss marijuana banking issues on July 23.
FDA and USDA have both recently signaled that they were cognizant of widespread interest in creating regulatory pathways for hemp and its derivatives, with USDA stating that it planned to release an interim final rule on the products in August and FDA's Abernethy writing that the agency is "expediting" its rulemaking process. FDA added that it hoped to release a report on its progress by early fall.
That said, heads of the departments have also tried to temper expectations. Agriculture Secretary Sonny Perdue said that USDA wouldn't be expediting regulatory developments but that he expected them to be issued ahead of the 2020 planting seasons.
Former FDA Commissioner Scott Gottlieb, meanwhile, cited policy complications that would make it difficult for the agency to create an alternative regulatory pathway for hemp-derived CBD products to be lawfully marketed as food items or dietary supplements. He said that without congressional action, it may take FDA years to establish those rules.
Separately, officials from both FDA and USDA will participate in hemp conferences in August, where they're also expected to update stakeholders on their progress.
Senate Schedules Hearing On Marijuana Business Banking Access
Photo courtesy of Brendan Cleak.
As More States Legalize, DEA Chops Down Fewer Marijuana Plants, Federal Data Shows
The Drug Enforcement Administration (DEA) seized far fewer marijuana plants in 2018 compared to the previous year but made significantly more cannabis-related arrests, according to federal data released this month.
More than 2.8 million indoor and outdoor marijuana plants were seized last year as part of the DEA's Domestic Cannabis Eradication/Suppression Program. That marks a 17 percent decline from 2017 levels.
NORML first noted the DEA report, which also shows that marijuana-related arrests the agency was involved with increased by about 20 percent in a year. And while the overall number of plants that were seized dropped, DEA said that the value of the assets totaled about $52 million—more than twice as much as it reported the previous year.
State-level legalization efforts appear to have played a role in the declining number of plant seizures, particularly those cultivated outdoors. In the same year that retail cannabis sales started in California, DEA confiscated almost 40 percent fewer outdoor plants in the state compared to 2017.
That data point is consistent with recent research showing that legalization is associated with a decrease in the number of illicit cannabis grows in national forests, which are often targets for DEA enforcement action.
It's not clear why there was a significant uptick in marijuana-related arrests, but those increases generally did not occur in states where legal cannabis systems were recently implemented.
For example, arrests in Kansas, where marijuana is strictly prohibited, increased by more than 3,500 percent—from 15 to 544—from 2017 to 2018. Louisiana likewise experienced a 168 percent increase in cannabis arrests.
The data covers federal law enforcement actions and does not include those of local police agencies that did not partner with the agency.
Year-over-year decreases in cannabis seizures through DEA's eradication program have been viewed by advocates as evidence that state-level legalization systems effectively displace the illicit market, removing the incentive to illegally cultivate cannabis.
Similarly, a separate recent report from the U.S. Sentencing Commission showed that federal prosecutions for marijuana trafficking dropped precipitously in 2018—another sign demonstrating that state-level legalization is disrupting the illicit market, advocates argue.
NORML Deputy Director Paul Armentano told Marijuana Moment that "federal eradication programs are a holdover from a bygone era."
"At a time when roughly one-quarter of the country resides in a jurisdiction where adult marijuana use is legal, and when members of Congress are openly discussing removing cannabis from the federal Controlled Substances Act, it is time for these federal anti-marijuana efforts to be put out to pasture and for federal agencies to take positions that more closely comport with cannabis' rapidly changing cultural status in America," he said.
DEA has also faced criticism of its cannabis eradication efforts from a non-partisan federal watchdog agency last year for failing to adequately collect documentation from state and local law enforcement partners funded through the program.
The Government Accountability Office said in a report that DEA "has not clearly documented all of its program goals or developed performance measures to assess progress toward those goals."
At the same time that DEA is seizing fewer plants grown illicitly, it's also setting higher goals for federally authorized cannabis cultivation for research purposes. In 2019, the agency said it hoped to grow approximately 5,400 pounds of marijuana to meet research demand, which is more than double its quota for 2018.
Legalizing Marijuana Leads To Fewer Illegal Grow Sites In National Forests, Study Finds
Senate Schedules Hearing On Marijuana Business Banking Access