House To Vote On Protecting All State Marijuana Programs From Federal Interference This Week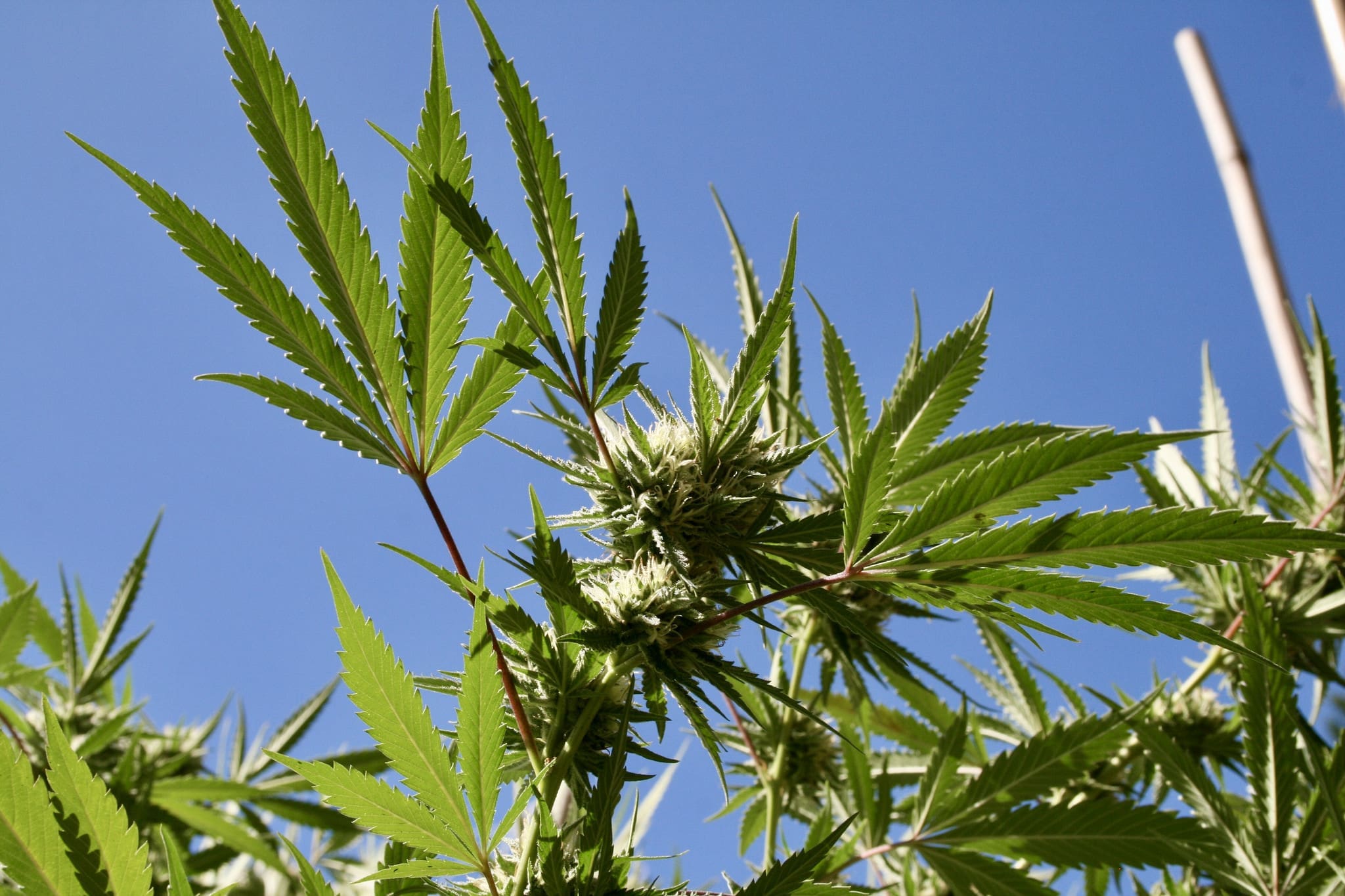 The House of Representatives is set to vote in the coming days on an amendment to protect all state, territory and tribal marijuana programs from Justice Department interference after a committee advanced the measure on Tuesday.
The proposal—sponsored by Reps. Earl Blumenauer (D-OR), Tom McClintock (R-CA), Eleanor Holmes Norton (D-DC) and Barbara Lee (D-CA)—would prevent DOJ from using its funds to impede the implementation of cannabis legalization laws. The House Rules Committee cleared the proposal for floor action, which is expected later this week.
This would build on an existing, more limited provision to shield only state medical cannabis laws from Justice Department intervention that has been enacted through appropriations legislation each year since 2014.
Here's the text of the revised measure, which proponents want to attach to FY2021 spending legislation: 
"None of the funds made available by this Act to the Department of Justice may be used, with respect to any of the States of Alabama, Alaska, Arizona, Arkansas, California, Colorado, Connecticut, Delaware, Florida, Georgia, Hawaii, Illinois, Indiana, Iowa, Kentucky, Louisiana, Maine, Maryland, Massachusetts, Michigan, Minnesota, Mississippi, Missouri, Montana, Nevada, New Hampshire, New Jersey, New Mexico, New York, North Carolina, North Dakota, Ohio, Oklahoma, Oregon, Pennsylvania, Rhode Island, South Carolina, Tennessee, Texas, Utah, Vermont, Virginia, Washington, West Virginia, Wisconsin, and Wyoming, or with respect to the District of Columbia, the Commonwealth of the Northern Mariana Islands, Guam, Puerto Rico, or the United States Virgin Islands, to prevent any of them from implementing their own laws that authorize the use, distribution, possession, or cultivation of marijuana.
"None of the funds made available by this Act to the Department of Justice may be used to prevent any Indian tribe (as such term is defined in section 4 of the Indian Self-Determination and Education Assistance Act (25 U.S.C. 5304)) from enacting or implementing tribal laws that authorize the use, distribution, possession, or cultivation of marijuana."
Last year was the first time the House passed the more sweeping protections to cover state recreational marijuana laws, and members approved it along largely bipartisan lines in a 267-165 vote. At the time, the tribal cannabis program language passed as a separate amendment, whereas this year the protections have been combined into a single proposal.
The Senate did not follow suit, however, and the provisions did not make it into final Fiscal Year 2020 spending legislation signed by the president.
This latest amendment comes as sources tell Marijuana Moment that there are plans in the work to hold a floor vote on a more sweeping standalone marijuana legalization bill in September. The Marijuana Opportunity, Reinvestment, and Expungement (MORE) Act, which was approved by the Judiciary Committee last year, would remove cannabis from the Controlled Substances Act and fund programs to begin repairing the harms of the war on drugs.
Other cannabis-related measures have already been attached to this latest FY2021 appropriations legislation that the full chamber will vote on in the coming days. That includes the current medical cannabis protections as well as separate provisions allowing banks to service legal marijuana businesses without being penalized by the Treasury Department and protecting universities from losing funding for studying cannabis.
Notably, the funding bill also excludes language to continue a longstanding policy that has blocked Washington, D.C. from spending its own money to legalize cannabis sales.
Meanwhile, Rep. Debbie Lesko (R-AZ) pushed two separate amendments that would have stripped federal money from states that allow sales of "kid-friendly" edible cannabis products or that don't have THC-impaired driving education programs in place.
The Rules Committee did not make either of those proposals in order for floor action, and the panel voted 4-8 against a motion from Lesko to force the edibles measure forward.
I offered an amendment in @RulesReps to hold states that allow THC in kid-friendly forms accountable. They should not be dispensing marijuana in a way that attracts kids. Unfortunately, Democrats blocked it, even though they passed a similar measure to prevent youth tobacco use. pic.twitter.com/YO1nVpBxMH

— Congresswoman Debbie Lesko (@RepDLesko) July 29, 2020
Blumenauer spoke in favor of his state protections proposal prior to the committee vote. He stressed that marijuana is increasingly being legalized at the state level and lamented the racially disparate criminalization of cannabis.
"More than two-thirds of Americans think we should end the failed federal policy of cannabis prohibition," he said. "We have a bill that would do just that, the MORE Act, which I hope will be on the House floor and address the huge problem of selective enforcement, which is applied against young black Americans disproportionately."
"We should stop wasting our resources pursuing a policy that has failed to keep cannabis out of the hands of children and discriminately imprisoning young people of color," the congressman said.
The measure's approval by the Democratic-controlled panel comes one day after the Democratic National Committee's platform committee defeated an amendment to include support for legalizing cannabis in the party's 2020 platform.
Congressional Cannabis Caucus Leader Votes Against Legalization Plank For Democratic Platform
Photo courtesy of Brian Shamblen.