Senator Touts New Marijuana Legalization Bill In Floor Speech On Racial Justice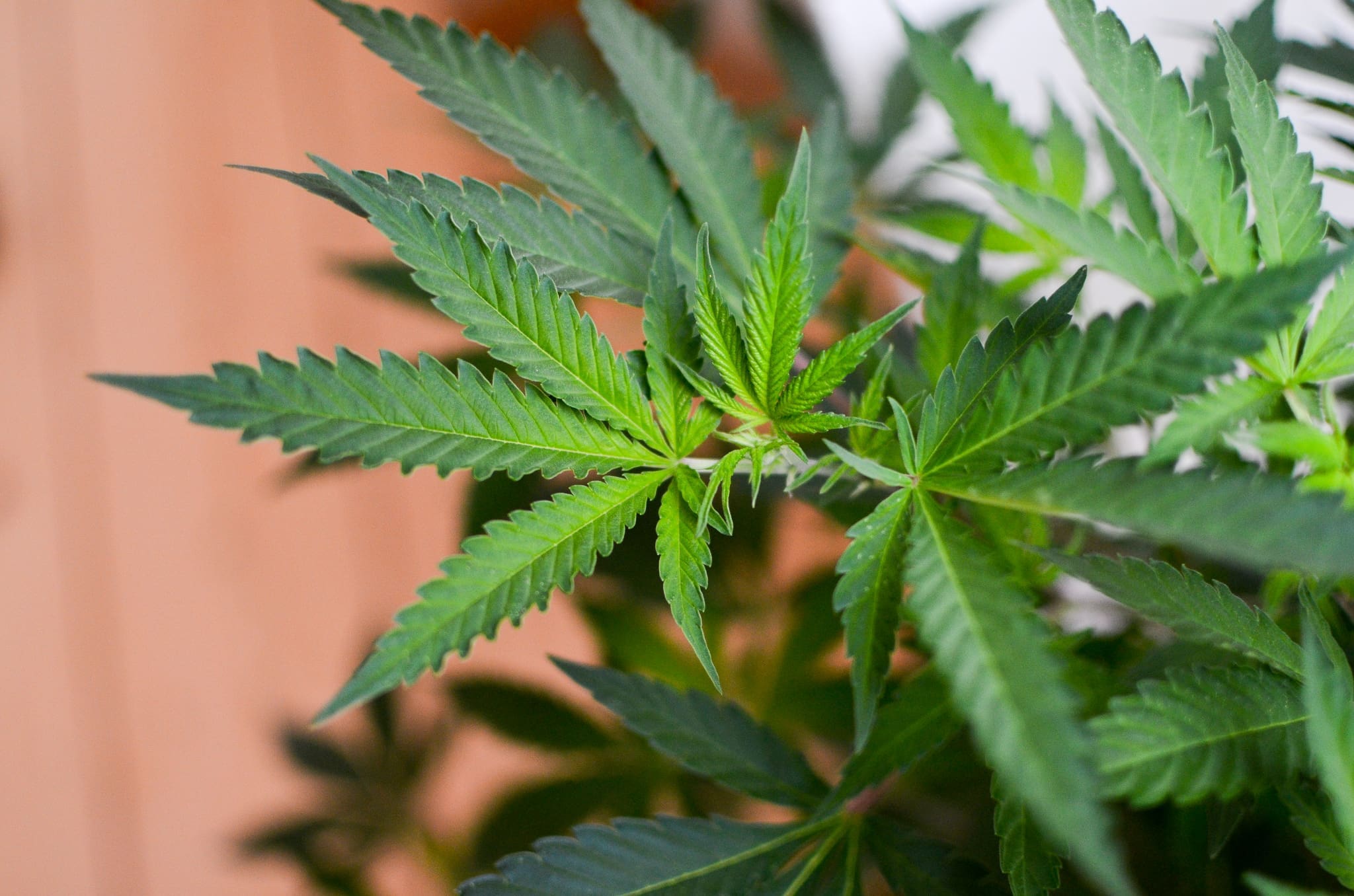 Sen. Tina Smith (D-MN) talked up her new marijuana legalization bill during a speech on racial justice that she delivered on the Senate floor on Thursday.
The senator, whose "Substance Regulation and Safety Act" was introduced late last month, said that ending cannabis prohibition could help law enforcement devote more resources to serious crimes, rather than continue to criminalize people in a racially disparate manner.
"We could actually improve public safety by devoting resources to combating violent crime, rather than over-enforcing low-level offenses in communities of color. Let's think about what this means for marijuana offenses," Smith said. "The federal marijuana prohibition is a failed policy that contributes to mass incarceration and over-policing of communities of color."
"White and black people use marijuana at roughly the same rate, but a black person is almost four times as likely to be arrested for a marijuana offense. The federal government is behind both state law and public opinion. Forty-two states and the District of Columbia already allow some type of marijuana use, despite the longtime federal prohibition.
While the senator recently introduced her own legalization bill, she also called on Congress to pass a separate reform bill that she's cosponsored: the Marijuana Opportunity, Reinvestment, and Expungement (MORE) Act.
The legislation "would address the devastating impact on communities of color of a war on drugs by expunging marijuana-related convictions and then reinvesting in community," she said.
"It is time to legalize marijuana, and we should do it in a practical and commonsense way that protects the health and safety and the civil rights of our communities."
Watch the senator discuss cannabis policy and racial justice below: 
Her own bill, meanwhile, "would ensure that marijuana is regulated to protect the health and the safety of youth, of consumers and of drivers," she said. "We do this without replicating the racist enforcement patterns of our current drug policy."
Neither piece of legislation has advanced in the Republican-controlled Senate so far. The House version of the MORE Act cleared the Judiciary Committee last year, however, and a committee chairman's staffer told Marijuana Moment last month that there are plans in the works to get it to the floor for a vote in September.
During her speech, Smith also discussed a number of other proposals concerning policing reform and racial justice. She announced the introduction of another new bill that she says "would help, state, local and tribal governments reimagine policing in their communities by funding innovative projects and best practices that will transform how we deliver public safety and other social services."
The senator's marijuana legalization bill would federally deschedule cannabis, require the U.S. Department of Health and Human Services (HHS) to develop rules that treat the substance in the same way as tobacco, create a national research institute to evaluate the risks and benefits of use, require the U.S. Department of Agriculture to impose quality control standards and mandate that the Department of Transportation study methods for detecting THC-impaired driving.
The descheduling provisions "are retroactive and shall apply to any offense committed, case pending, or conviction entered, and, in the case of a juvenile, any offense committed, case pending, or adjudication of juvenile delinquency entered, before, on, or after the date of the enactment of this Act," the text of the bill states.
HHS would have to come up with a "national strategy to prevent youth use and abuse of cannabis, with specific attention to youth vaping of cannabis products." Further, text of the legislation states that the department would be required to "regulate cannabis products in the same manner, and to the same extent," as it does with tobacco.
That includes "applying all labeling and advertising requirements that apply to tobacco products under such Act to cannabis products."
U.S. Customs and Border Protection would be tasked with working with other agencies to develop policies on allowing marijuana imports and exports.
The legislation further contains racial justice provisions. For example, HHS would have to consult with "consult with civil rights stakeholders" to determine "whether cannabis abuse prevention strategies and policies are likely to have racially disparate impacts" within 100 days of the bill's enactment.
The Department of Transportation would similarly have to determine whether its impaired driving prevention policy "is likely to contribute to racially disparate impacts in the enforcement of traffic safety laws."
Agencies charged with establishing these regulations would have one year following the bill's enactment to finalize those rules.
A federal age requirement for marijuana sales would be set at 21 under the measure.
The legislation was introduced one day after the House approved a spending bill amendment that would protect all state, territory and tribal cannabis programs from federal intervention.
Smith's focus on marijuana reform comes as lawmakers in her home state of Minnesota push for legalization, with a top legislator unveiling a comprehensive plan for legalizing cannabis for all adults 21 and older in May.
Further, it comes shortly after the Democratic National Committee rejected an amendment to adopt legalization as a 2020 party plank, with members opting instead to embrace more modest reforms. Advocates suspend that there may have been pressure for the panel not to formally embrace a policy change that is opposed by presumptive Democratic presidential nominee Joe Biden.
Tulsi Gabbard Talks CBD For Military Members, Biden's Legalization Opposition And Congressional Retirement
Photo courtesy of Philip Steffan.