Top Minnesota Lawmaker Unveils Long-Delayed 'Best' Marijuana Legalization Bill In The Country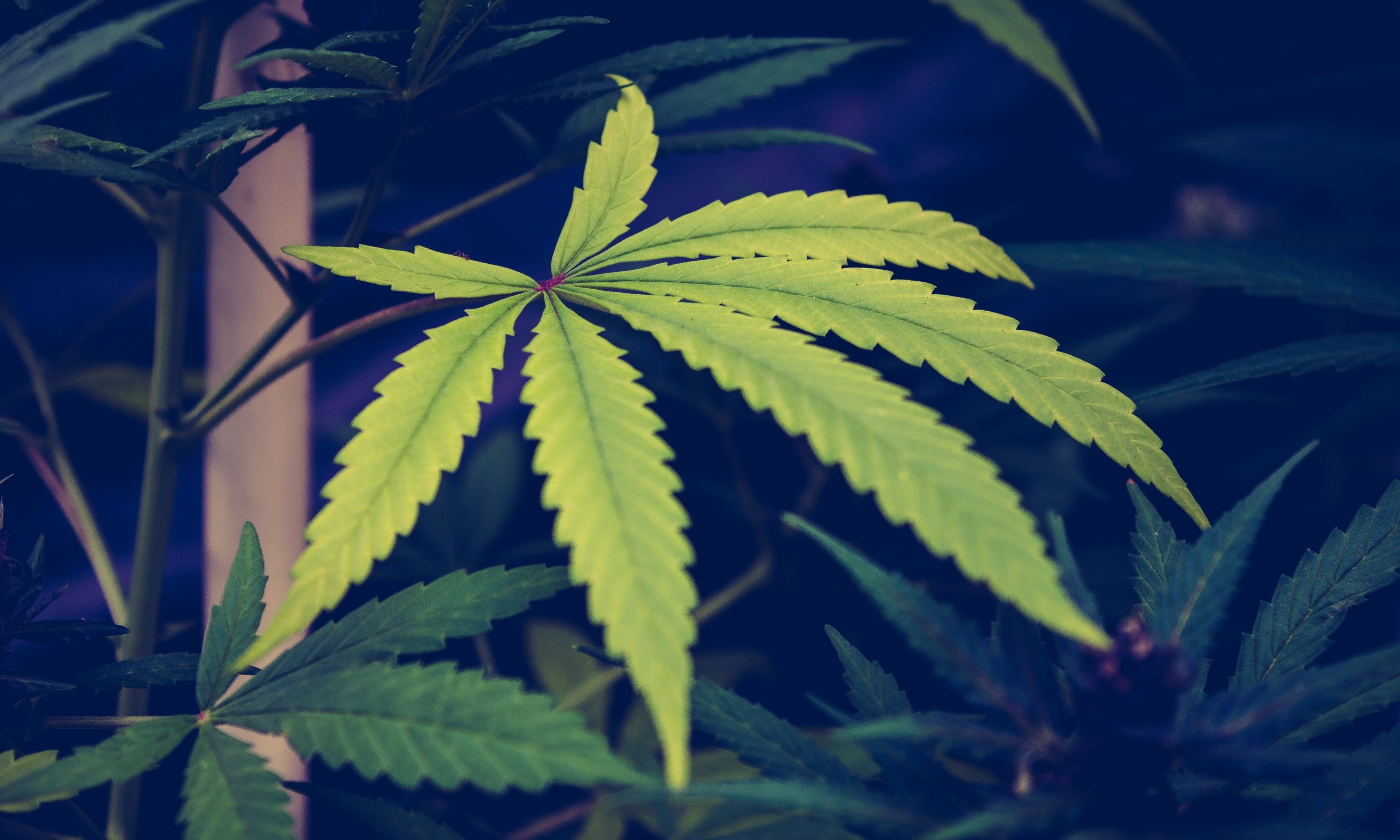 It was mid-February when Minnesota House Majority Leader Ryan Winkler (DFL) pledged to introduce what he'd called "the best legalization bill in the country" within the coming weeks. Shortly after, the state plunged along with the rest of the country into the global coronavirus outbreak, and marijuana reform was put on ice.
Now, as states begin taking steps toward normalcy, Winkler has finally revealed the promised bill, introduced on Tuesday with 33 cosponsors.
"Our current priority is responding to the COVID-19 pandemic," he said after filing the legislation, "but after the town halls and discussions around this issue, we still wanted to put a strong bill forward. As we look to come out of this crisis as a better, stronger Minnesota, we need to continue working toward legalizing cannabis for responsible adult use."
"We made a commitment to introduce legislation this session, and we wanted to follow through on that commitment."
At 222 pages, the bill is an ambitious attempt to address some of the most salient issues around cannabis legalization in 2020, and it reflects an awareness of the challenges encountered by other states that have already legalized.
It would prioritize social equity and diversity in industry licensing, try to limit cozy corporate relationships and outlaw unregulated adulterants in marijuana products. The bill also sketches a vision for what Minnesota's legal cannabis landscape might look like: generous personal possession limits, home cultivation, on-site consumption at licensed businesses and events and a focus on craft cultivation.
Leili Fatehi, campaign manager for Minnesotans for Responsible Marijuana Regulation, told Marijuana Moment the legislation was the result of months of hard work with Winkler's staff. Unlike many other states, Minnesota does not have a system to allow citizens to put initiatives on the ballot, so going through the legislature is the only path for legalization.
"We've been working with Majority Leader Winkler and his team for nearly a year now to advance conversations in and out of the Capitol," she said. "Today's introduction of a comprehensive, equity-focused cannabis legalization bill is a big step for Minnesota and all Minnesotans who know we can responsibly legalize and regulate."
News: Majority Leader Winkler introduces adult-use cannabis legislation, will continue conversation after crisis ends.

"We made a commitment to introduce legislation this session, and we wanted to follow through on that commitment."

Full statement: https://t.co/JPOFGMsW49

— Ryan Winkler (@_RyanWinkler) May 5, 2020
If passed as written, the bill would allow Minnesota adults 21 and older to possess and transport up to 1.5 ounces of marijuana (and 8 grams of cannabis concentrates) in public places and keep up to 10 pounds at their private residence. Adults could grow up to eight marijuana plants at home, up to four of which could be mature, flowering plants. Gifting small amounts to other adults would also be legal.
A variety of cannabis businesses would be allowed under the proposal, including retail, delivery and event organizers. And unlike in a number of other legal states, local governments in Minnesota couldn't ban licensed businesses. The bill says municipalities "may not prohibit the establishment or operation of a cannabis business licensed under this chapter," although jurisdictions would be able to set time, place and manner restrictions on businesses' operations. Retail and on-site sales of cannabis products would be subject to a 10 percent tax.
The legal industry would be overseen by a seven-person Cannabis Management Board, appointed by the governor. The board would also run certain mission-focused divisions, such as the Office of Medical Cannabis, which would operate the state's existing medical marijuana program, and the Office of Social Equity, which would promote "development, stability, and safety in communities that experienced a disproportionate, negative impact from cannabis prohibition."
Efforts to address the harms of cannabis prohibition are evident throughout the new bill. In addition to the Office of Social Equity, which would distribute grants to promote economic development and community stability, the program would prioritize social equity applicants when granting business licenses. The bill says that status as a social equity applicant—generally defined as living in a low-income area—must account for "at least 20 percent" of points when regulators score license applications.
Military veterans who lost honorable status due to cannabis-related offenses would also be considered social equity applicants. Past criminal convictions for possessing or selling marijuana wouldn't count against license applicants unless they had sold cannabis to a minor.
The proposal would also expunge many past cannabis convictions automatically, without the need for individuals to file petitions in court. Records wouldn't be destroyed outright, the bill says, but would be sealed from public view and disclosed only if ordered by a court or other legal authority.
It does.

— Ryan Winkler (@_RyanWinkler) May 5, 2020
"Minnesotans have been loud and clear that our current cannabis laws are doing more harm than good," Winkler, who led an effort to host a series of town hall meetings on the issue over the past several months, said in a statement Tuesday. "By creating a regulatory framework we can address the harms caused by cannabis and establish a more sensible set of laws to improve our health care and criminal justice systems and ensure better outcomes for communities."
The state's voters and the governor have given indications they're on board with the reform move in general.
At last year's state fair, separate informal polls conducted by both the state House and Senate each found a majority of respondents in favor of legalizing cannabis.
Last August, Gov. Tim Walz (D), who ran on a marijuana legalization platform in 2018, directed state agencies, including the departments of health and public safety, to prepare for the change. "We will have everything ready to go," he said at the time, "and we will be able to implement it in Minnesota the minute the Legislature moves this."
Minnesota lawmakers introduced a bipartisan legalization bill during the 2019 legislative session, but a Senate committee voted to kill the legislation after even its Republican co-author said he wouldn't vote for it but would instead support more modest decriminalization.
One reason the new Minnesota bill is hundreds of pages long is that it contains far more detail than many other state cannabis laws, which sometimes leave many issues to be hashed out by regulatory agencies' rulemaking processes.
Details may be subject to change as the proposal moves through the legislative process. Legalization remains politically thorny in Minnesota and, regardless of the bill's comprehensive approach, it's likely to face a number of hurdles and proposed amendments once lawmakers gather to consider it.
Whereas Winkler's Democratic–Farmer–Labor Party controls the state House and the governor's office, Republicans have a majority in the Senate.
In other words, be prepared for the lengthy bill to draw even lengthier debate. Even back in February, prior to the COVID-19 pandemic, when Winkler first teased the legislation, he acknowledged it would be a long road to legalization in Minnesota, saying it was "highly likely that it will take more than one year to get it done."
Joe Biden Includes Marijuana Decriminalization In New 'Plan For Black America'