Senator Files New Bill To Federally Legalize Marijuana And Regulate It Like Tobacco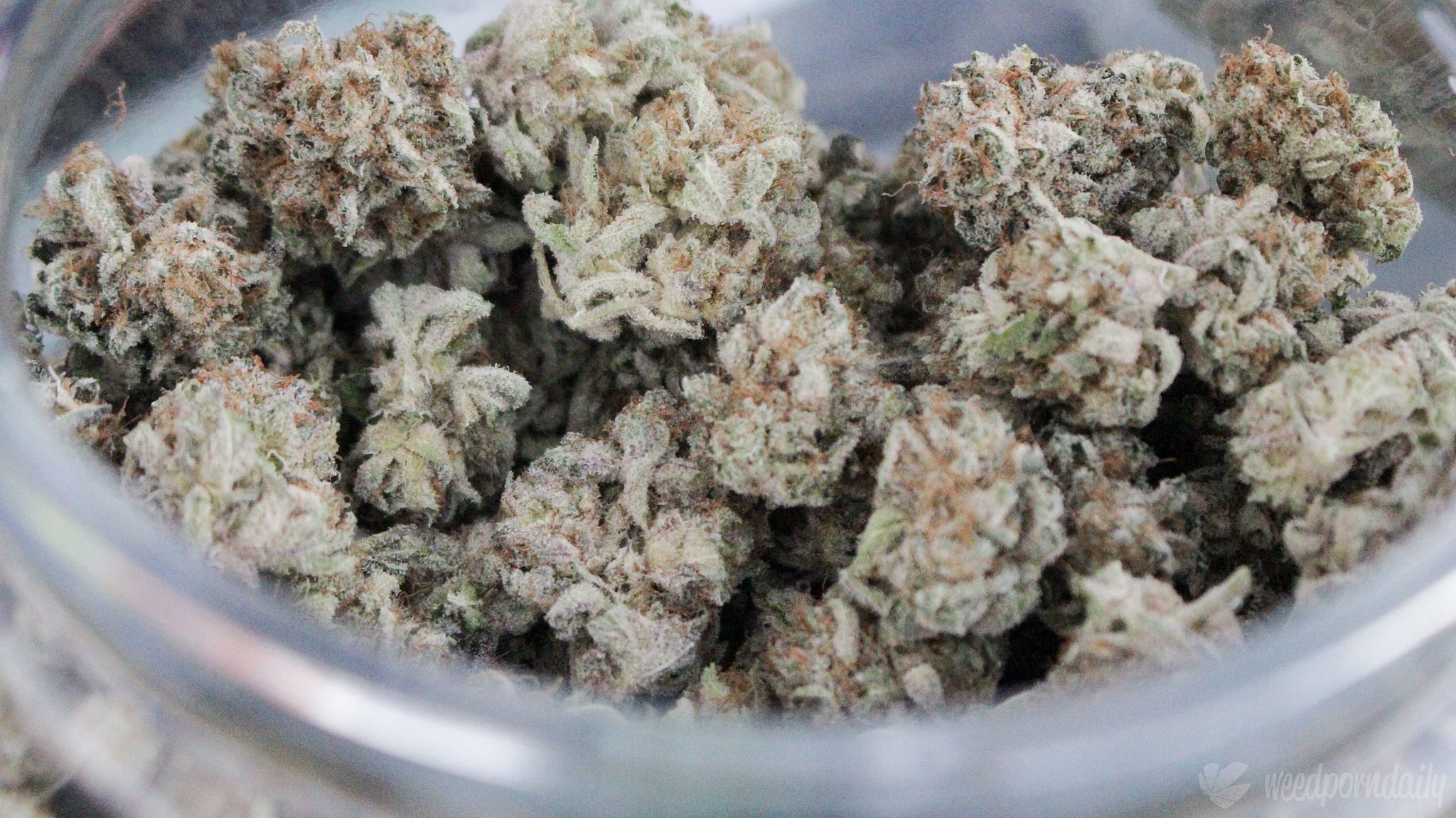 A Democratic senator filed a new bill to federally legalize marijuana on Thursday, creating yet another potential avenue through which Congress could enact the policy change.
This piece of legislation, sponsored by Sen. Tina Smith (D-MN), would remove cannabis from the Controlled Substances Act and direct several federal agencies to develop regulations for the plant.
Titled the "Substance Regulation and Safety Act," the bill would deschedule cannabis, require the U.S. Department of Health and Human Services (HHS) to develop rules that treat marijuana the same as tobacco, create a national research institute to evaluate the risks and benefits of cannabis, require the U.S. Department of Agriculture to impose quality control standards and mandate that the Department of Transportation study methods for detecting THC-impaired driving.
The descheduling provisions "are retroactive and shall apply to any offense committed, case pending, or conviction entered, and, in the case of a juvenile, any offense committed, case pending, or adjudication of juvenile delinquency entered, before, on, or after the date of the enactment of this Act," the text of the bill states.
HHS would have to come up with a "national strategy to prevent youth use and abuse of cannabis, with specific attention to youth vaping of cannabis products." Further, text of the legislation states that the department would be required to "regulate cannabis products in the same manner, and to the same extent," as it does with tobacco.
That includes "applying all labeling and advertising requirements that apply to tobacco products under such Act to cannabis products."
U.S. Customs and Border Protection would be tasked with working with other agencies to develop policies on allowing marijuana imports and exports.
The legislation further contains racial justice provisions. For example, HHS would have to consult with "consult with civil rights stakeholders" to determine "whether cannabis abuse prevention strategies and policies are likely to have racially disparate impacts" within 100 days of the bill's enactment.
The Department of Transportation would similarly have to determine whether its impaired driving prevention policy "is likely to contribute to racially disparate impacts in the enforcement of traffic safety laws."
Agencies charged with establishing these regulations would have one year following the bill's enactment to finalize those rules.
A federal age requirement for marijuana sales would be set at 21 under the measure.
The short title of the bill as published on Congress's website states that it would "decriminalize and reschedule cannabis." However, the text of the legislation as introduced that was shared with Marijuana Moment says it would go beyond rescheduling by removing marijuana from the CSA entirely, a process known as descheduling. Representatives from Smith's office did not immediately respond to a request for clarification.
This is the latest legalization bill to be introduced this Congress. In some ways, it appears to be a more modest reform compared to other pieces of legislation that reform advocates are backing such as the Marijuana Opportunity, Reinvestment, and Expungement (MORE) Act, which includes provisions beyond rescheduling to reinvest in communities most impacted by the war on drugs.
Sources recently told Marijuana Moment there are plans in motion to get a House floor vote on that bill in September, though it's prospects in the Republican-controlled Senate are more dubious. It's possible that this bill from Smith would be more palatable to GOP members given its more narrow focus.
"It's terrific to see Senator Smith engage so substantively in the cannabis policy reform debate," Justin Strekal, political director of NORML, told Marijuana Moment. "We at NORML look forward to propelling many aspects of the new legislation into the broader conversation on the future of federal regulations in regards to a post-prohibition America."
The introduction of this legislation comes one day after the House approved a spending bill amendment that would protect all state, territory and tribal cannabis programs from federal intervention.
While Smith has only been in Congress since 2018, after she replaced Sen. Al Franken (D-MN) following his resignation, she has signed onto various pieces of cannabis reform legislation as a cosponsor, and she's made several comments in favor of reform.
For example, the senator attached her name to bills to protect banks that service state-legal marijuana businesses from being penalized from federal regulators and to legalize industrial hemp. She also cosponsored a resolution condemning "state-sanctioned extrajudicial killings" over drug crimes in the Philippines.
Smith also recently remarked racial disparities in drug enforcement in a Senate floor speech.
This bill is being introduced as Minnesota lawmakers push for state-level legalization, with a top legislator unveiling a comprehensive plan for legalizing cannabis for all adults 21 and older in May.
It also comes shortly after the Democratic National Committee rejected an amendment to adopt legalization as a 2020 party plank, with members opting instead to embrace more modest reforms. Advocates suspend that there may have been pressure for the panel not to formally embrace a policy change that is opposed to by presumptive Democratic presidential nominee Joe Biden.
Read the new Senate marijuana legalization below: 
Substance Regulation and Sa… by Marijuana Moment on Scribd
Photo courtesy of WeedPornDaily.